For the millions of Christopher Nolan fans out there, I have a good news to share: Shooting for his next film 'Dunkirk' has begun. In fact, the principal photography of the film started back in the month of May. These pictures are from several sources including from French photographer Pierre Volot who's on location in Dunkirk, France. And as one would expect with Nolan, the set pictures are gorgeous. Remember, Nolan hasn't made a period piece since 'The Prestige'. So 'Dunkirk' will be good change of pace for both him and his fans. It will be really interesting to see Nolan's take on a WWII story; we already know he is brilliant at making science fiction and superhero films. But a film based on World War has very high standards to meet because there are some really great WWII films like 'Saving Private Ryan' and 'Schindler's List' that 'Dunkirk' will be immediately compared with.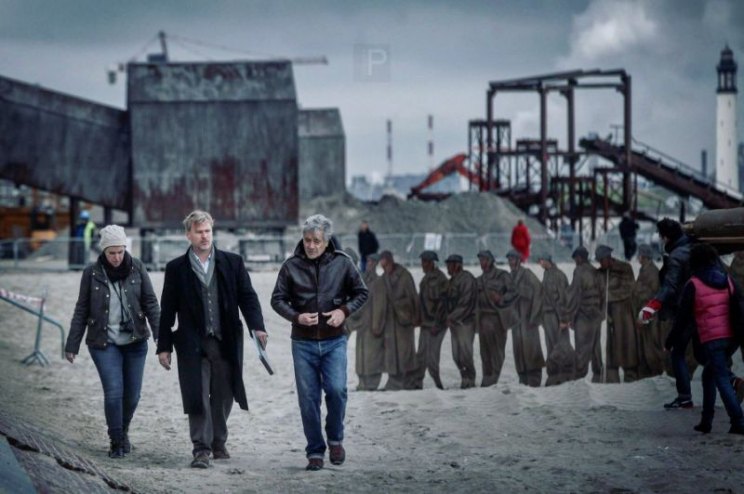 According to the official synopsis released by Warner Bros., Dunkirk is an "epic action thriller" about thousands of British and Allied troops surrounded by the German army on the beaches of France in 1940. More than 300,000 troops were ultimately evacuated by sea in an operation that became known as the Miracle of Dunkirk.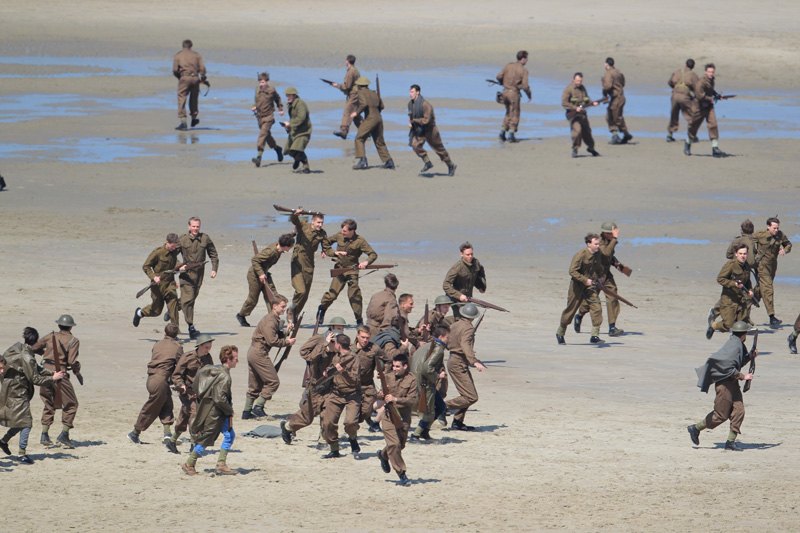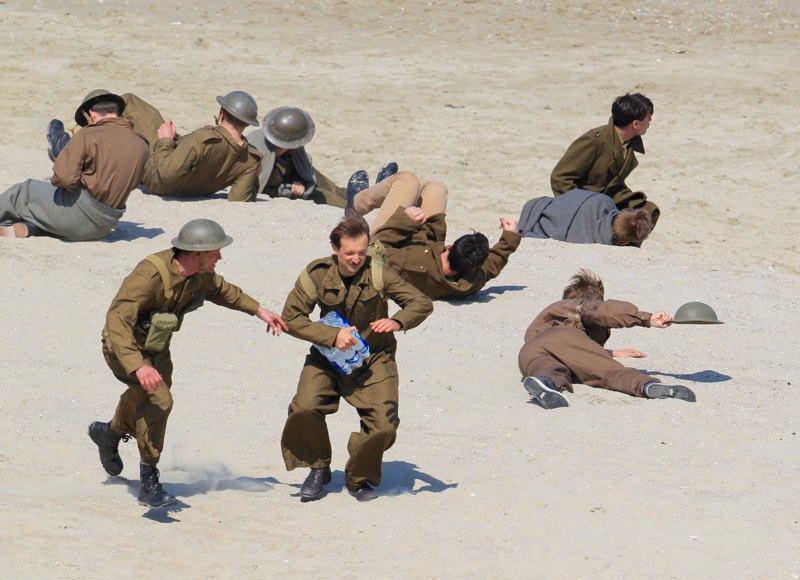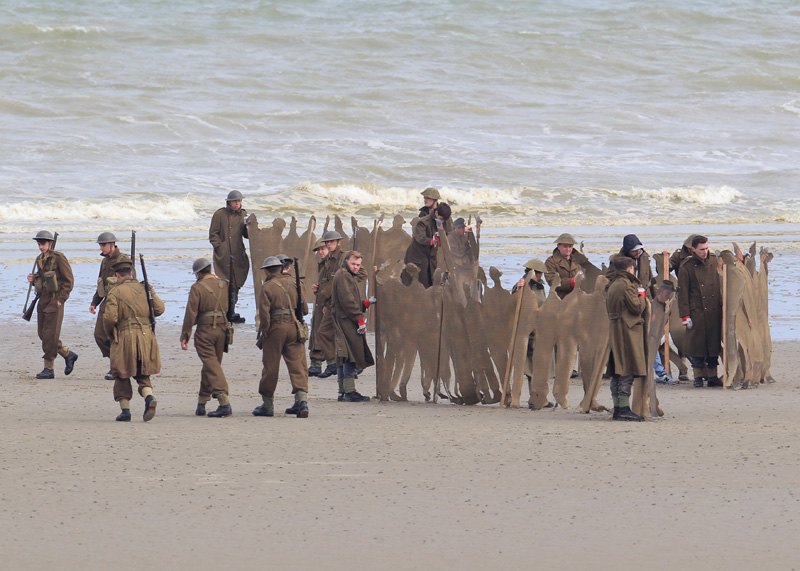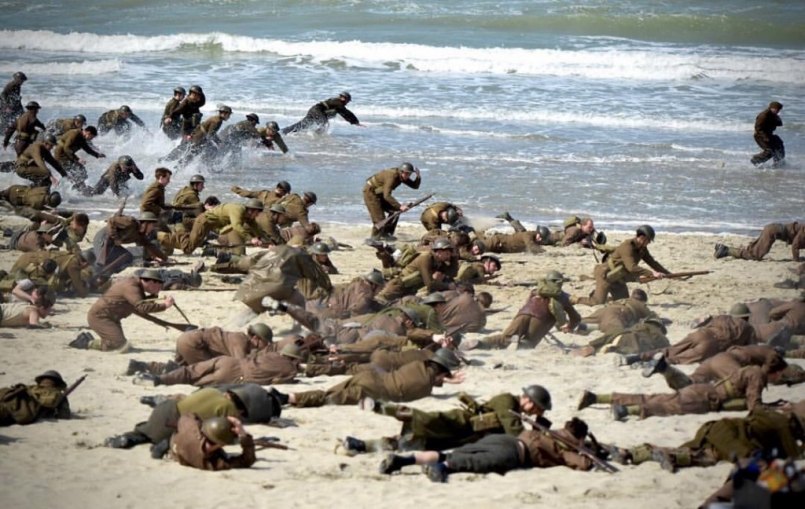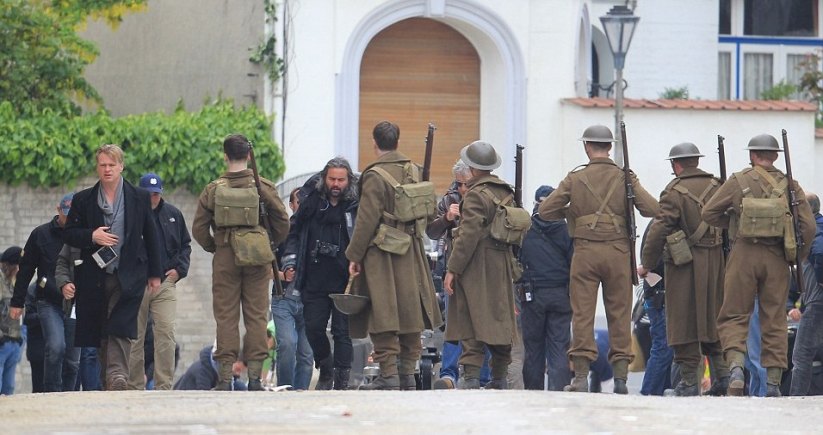 The cast includes the likes of Tom Hardy, Cillian Murphy, Mark Rylance, and Kenneth Branagh, along with Nolan's new discovery Fionn Whitehead. Other actors include Jack Lowden and Barry Keoghan) and One Direction member Harry Styles (whom you see in the below photograph).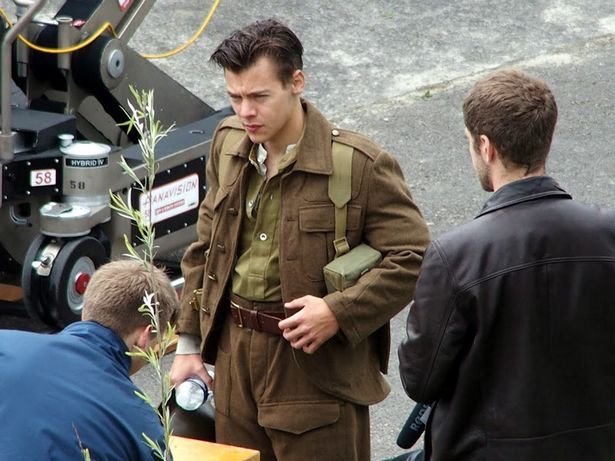 Hoyte van Hoytema was chosen to undertake the cinematography; Hoytema previously collaborated with director Christopher Nolan on his 2014 film Interstellar. And Nolan's favorite composer Hans Zimmer has already begun working on the score of the film. The film will release on July 21, 2017.