1. Boyhood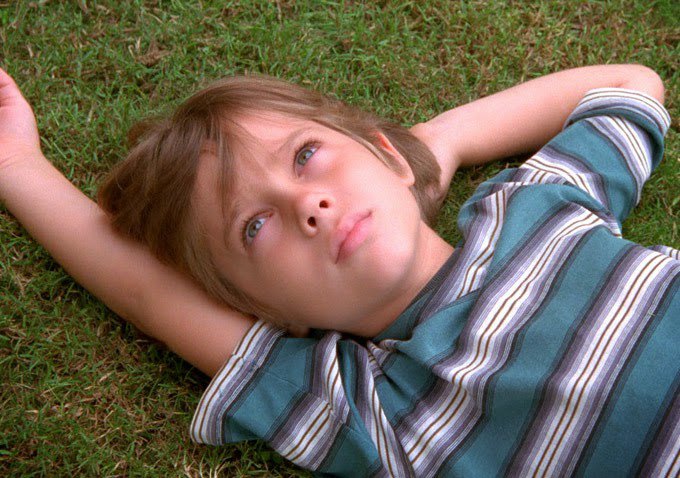 Director: Richard Linklater
Starring: Patricia Arquette, Ethan Hawke, Ellar Coltrane and Lorelei Linklater
Synopsis: Boyhood centers on Mason, who with his sister Samantha, are taken on an emotional and transcendent journey through the years, from childhood to adulthood.
Why Anticipate? : Just when you thought it would be difficult to top Before series of films for Richard Linklater, he comes up with Boyhood. A unique cinematic concept where the film was shot over the course of 12 years [possibly the longest film shoot in history] with the same actors and tracks the a young boy journey from childhood to adulthood. Won't it be fascinating to see the actors actually grow 12 years over the course of 2.5 hours of a movie ? Kind of like a time-lapse.
2. Interstellar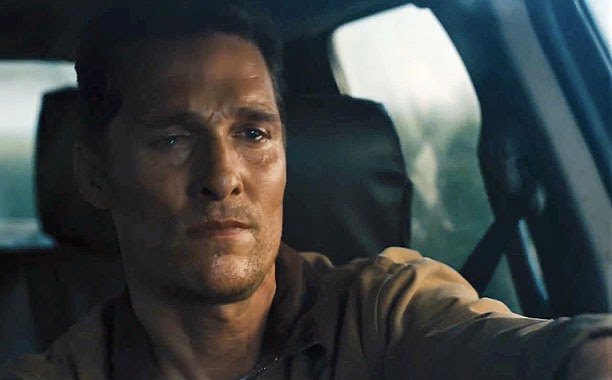 Director: Christopher Nolan
Starring: Matthew McConaughey, Jessica Chastain, Anne Hathaway, Casey Affleck, Michael Caine, Matt Damon
Synopsis: Interstellar chronicles the adventures of a group of explorers who make use of a newly discovered wormhole to surpass the limitations on human space travel and conquer the vast distances involved in an interstellar voyage
Why Anticipate? : It's Christopher Nolan, of course. But that's not the only reason why you should be excited. The plot sounds something that would have people scratching their heads again, just like Inception. And then look at the star cast, in case you need slightest bit convincing. Matthew McConaughey is destined to become a household name after this film (in case he doesn't already becomes so, after winning the Oscar this year).
3. Inherent Vice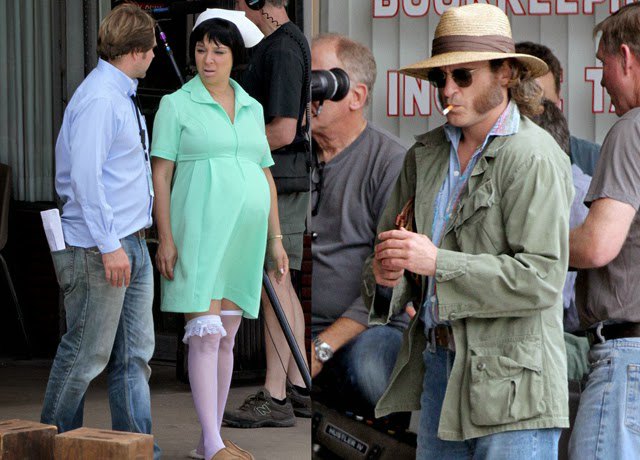 Director: Paul Thomas Anderson
Starring: Joaquin Phoenix, Benicio del Toro, Kevin J. O'Connor, Owen Wilson, Reese Witherspoon, Josh Brolin and Maya Rudolph
Synopsis: An adaptation of celebrated novelist Thomas Pynchon's hilarious detective tale, Inherent Vice is part noir, part psychedelic romp that unfolds a crime labyrinth for the confused, stoner lead character; an inept, pot-addled detective Larry "Doc" Sportello as he investigates the disappearance of girl who also happens to be a former girlfriend.
Why Anticipate? : Paul Thomas Anderson and Joaquin Phoenix are a deadly combination. Both are a little insane in their own good way, and expect nothing but crazy, intense fun with Inherent Vice. I can only imagine how hilariously great would it be to see Phoenix playing an out-of-sorts, douche detective. Expect Oscar attention.
4. Gone Girl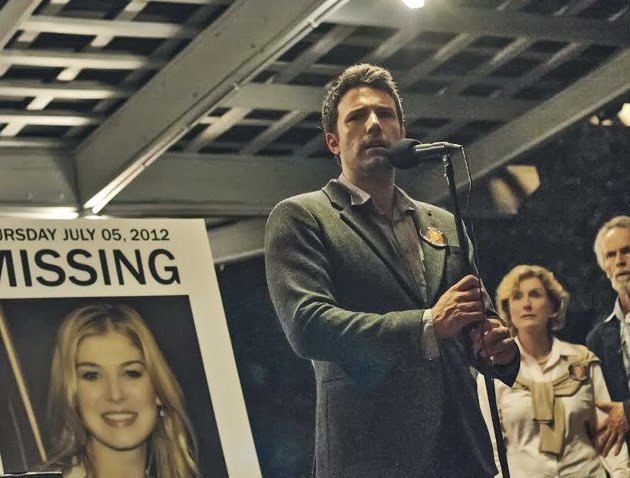 Director: David Fincher
Starring: Ben Affleck, Rosamund Pike
Synopsis: An adaptation of a popular novel by the same name, it's a story of Nick and Amy Dunne, who are seemingly the perfect couple. On their fifth wedding anniversary, when Amy suddenly disappears, Nick becomes the prime suspect. Could he have killed her? Or is the truth far more twisted ?
Why Anticipate? : Anything with David Fincher stamp on it, deserves to be anticipated. Especially, when he is handling a thriller. We all know how good Zodiac turned up, right ? Trust Fincher on uplifting the material that's on paper to something more spectacular onscreen altogether. Ben Affleck, taking a break from his directorial duties, is an interesting choice, to say the least. Again, expect Oscar attention.
5. Knight of Cups OR Untitled Austin Music Scene movie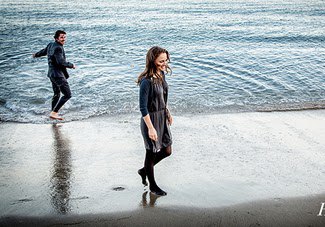 Director: Terrence Malick
Starring: Christian Bale, Natalie Portman, Cate Blanchett, Freida Pinto, Isabelle Lucas, Ryan Gosling, Rooney Mara, Micahel Fassbender
Synopsis: Knight of Cups – A story of a man, temptations, celebrity, and excess.
Untitled film – The film follows two intersecting love triangles. It is a story of sexual obsession and betrayal set against the music scene in Austin, Texas.
Why Anticipate? : What should I say ? The name Terrence Malick should be enough, even though it's a bit too risky to call if the films would be great. But we all are sure of one thing, that they would be exceptionally gorgeous to look at [above image only validates our belief in Malick]. And if still you are a little skeptical, glance through its stellar cast. Malick shot both the films together so there are many actors overlapping in both the films. But I should say, I am more eagerly waiting to see his Austin-based film because I have lived in Austin, and experienced its unparalleled music scene. If Malick has got that film right, it's going to be hell lot of fun. Take my word on that.
6. Birdman
Director: Alejandro Gonzalez Inarritu
Starring: Michael Keaton, Naomi Watts, Emma Stone, Zach Galifianakis, Edward Norton, Amy Ryan, Merritt Weaverand Andrea Riseborough
Synopsis: A washed-up actor who once played an iconic superhero must overcome his ego and family trouble as he mounts a Broadway play in a bid to reclaim his past glory.
Why Anticipate? : I am a big, big fan of director Alejandro Gonzalez Inarritu and I have loved his past films, especially 21 Grams and Babel. Though, surprisingly Inarritu is delving into something entirely different – a comedy. A welcome departure, I must say, as much as I like his past work, I am always excited to see a director attempting something new. Add to that such a stellar starcast including my favorites Naomi Watts and Edward Norton, and you have a perfect film to eagerly anticipate.
7. Foxcatcher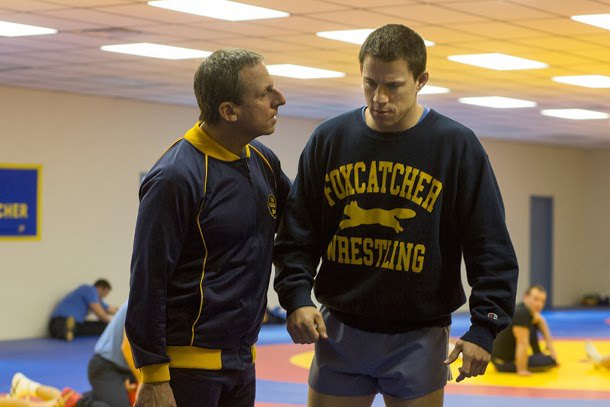 Director: Bennett Miller
Starring: Channing Tatum, Steve Carell, Mark Ruffalo
Synopsis: The true story of schizophrenic millionaire John du Pont, who backed the U.S. Olympic wrestling team and whose friendship with gold-medal-winning brothers Dave and Mark Schultz ended in tragedy.
Why Anticipate? : Moneyball director Bennett Miller is one of the most promising directors on horizon, and if one goes by the trailer of Foxcatcher, it does look promising too. Going by talent involved in the film with an interesting story to behold, I am definitely and eagerly looking forward to it. Also, Bennett's track record with the Oscars has been excellent, so again expect a lot of Oscar attention.
8. St. Vincent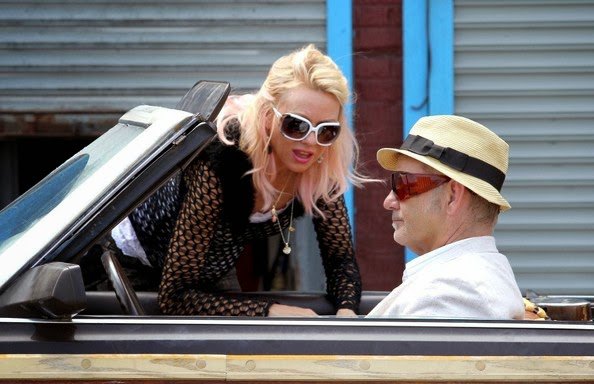 Director: Theodore Melfi
Starring: Bill Murray, Naomi Watts, Melissa McCarthy
Synopsis: A young boy whose parents just divorced finds an unlikely friend and mentor in the misanthropic, bawdy, hedonistic, war veteran who lives next door
Why Anticipate? : Don't go by the serious sounding synopsis above since I have read the screenplay of the film and it's one hell of a ride. It's outrageously funny story with a moving climax that has some great characters especially of Naomi Watts who's playing a Russian pregnant strip girl. Expect her to receive massive Best Supporting Actress buzz, once the film releases. And when you have Bill Murray playing such an odd character of a crazy veteran, the film is worth waiting for. Right ?
9. Far From Maddening Crowd
Director: Thomas Vinterberg
Starring: Carey Mulligan, Matthias Schoenaerts, Michael Sheen, Tom Sturridge and Juno Temple
Synopsis: Story of independent, beautiful and headstrong Bathsheba Everdene (Carey Mulligan), who attracts three very different suitors: Gabriel Oak (Matthias Schoenaerts), a sheep farmer, captivated by her fetching willfulness; Frank Troy (Tom Sturridge), a handsome and reckless Sergeant; and William Boldwood (Michael Sheen), a prosperous and mature bachelor.
Why Anticipate? : Director Thomas Vinterberg's The Hunt made my list of 20 films of the year @ 11, so obviously I am eagerly anticipating his follow-up which is an adaptation of of Thomas Hardy's novel of the same name. The fact that it has such a great cast only acts as icing on the cake. First pictures released also look fantastic, and by now you must have known that, I am a sucker for romantic period films.
10. Frank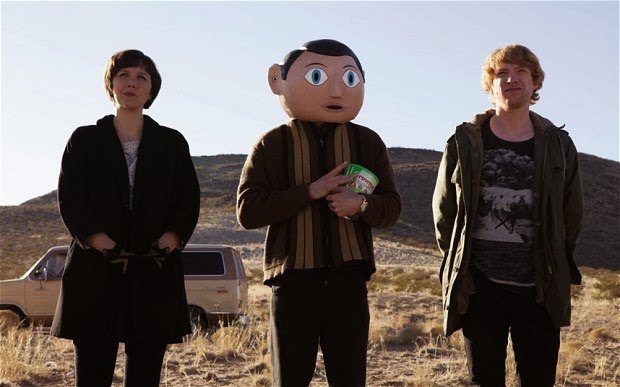 Director: Leonard Abrahamson
Starring: Michael Fassbender, Domhnall Gleeson, Maggie Gyllenhaal and Scoot McNairy
Synopsis: Jon, a young wanna-be musician, discovers he's bitten off more than he can chew when he joins an eccentric pop band led by the mysterious and enigmatic Frank
Why Anticipate? : If the above picture of Michael Fassbender in that funny looking mask-head doesn't excite you then I don't know what will ? Believe it or not, Fassbender is going to be in the avatar shown above in the whole movie and not just couple of scenes. From the looks of the film and its story, it seems it's going to be weird, musical and funny. I am in. Are you ?