Who are the best directors working today? Before we answer that question, let's set the rules of the game. Filmography matters; but the more important considerations that we made to come up with this list were: Is the director at top of his/her game? Is his/her next movie awaited by critics and audiences alike? And does he/she have the ability to experiment and expand the horizons of cinema? Therefore, you will observe that a Steven Spielberg or even Woody Allen, who have the best filmography among all in the list, rank lower in comparison to someone like Scorsese or David Fincher, who are still at the top of their game and are not shy to take the risks. The relative newcomers like Shane Carruth or Ava Duverney may not have a long filmography but they are very exciting prospects and therefore have found a place on the list. Overall, the shortest way possible to summarize the method we utilized to rank down this list of best film directors is by asking this question to ourselves:
"What is the likelihood of this director's next film being great ?"
The less the likelihood, the lower the ranking. Of course, some consideration has been given to the filmography too, but the current form takes the precedence over experience.
With that said, here is the list of top directors working in Hollywood today:
25. Darren Aronofsky
There's no question that Darren Aronofsky is a solid filmmaker. He has made some excellent films like 'Requiem for a Dream' and 'Black Swan' that show his class. While 'Noah' was a big disaster and brought his stocks down, he came back strongly with 'Mother!', a film that so brilliantly displays his vision as an auteur. Aronofsky may not be the darling of critics but he's the kind of director who makes a statement with every film that he comes up with. He can get extremely self-indulgent but like all great directors, his craft is highly distinctive. He unabashedly displays his David Lynch influences and is not afraid to tackle bizarre concepts and ideas. Melodrama is one of the more interesting aspects of his filmmaking. In most of his films, the sadness that his characters feel is almost palpable, which makes for an emotionally draining experience.
Though I personally feel Aronofsky is yet to fully realize his cinematic vision, he still is one of the most interesting filmmakers of the 21st century and his films continue to enthrall, frighten and devastate us in ways that are hard to explain.
Notable films:
1. Requiem for a Dream
2. Black Swan
3. Fountain
24. Ava DuVernay
Duverney's first film 'Middle of Nowhere' was very well received. But it's with her Oscar nominated film 'Selma' that she has been creating waves all around. It is a widely accepted belief now that she is here to stay. Not only stay but dominate for the next several years.
Notable films:
1. Selma
2. Middle of Nowhere
23. Sofia Coppola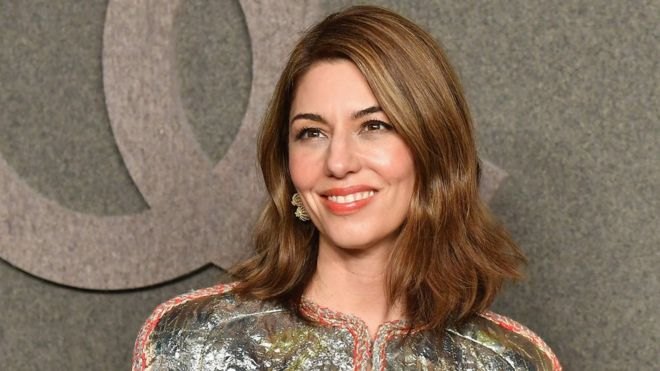 Well, at least one Coppola made the list — and at this point of time, the more deserving one. Coppola's 'Lost in Translation' is one of the best movies of the 21st century. While her film 'Somewhere' may not be in the same league, it is still one of the best movies ever made on father-daughter relationship. Coppola's films have a unique style and tone. They're drenched in melancholy, but there's a sense of warmth in it that makes for a very pleasant experience. Her female characters are quite complex and fascinating. Her films explore a wide variety of themes including existentialism, youth, depression, suicide and romance. It's a shame that she hasn't been able to come up with a film of the same quality of 'Lost in Translation', because she is, without a doubt, an extremely talented filmmaker. We genuinely hope to see more masterpieces from her in the years to come.
Notable films:
1. Lost in Translation
2. Somewhere
3. The Virgin Suicides
22. Steven Spielberg
Steven Spielberg, since the beginning, has been a visionary with the consistently interesting subject matters he chooses for his films. His filmography is long and although some may not be as successful as others, he still is relevant even today. Though, arguably, his films don't invoke the same excitement as it did a decade back.
Notable films:
1. Schindler's List
2. Saving Private Ryan
3. Jaws
21. Shane Carruth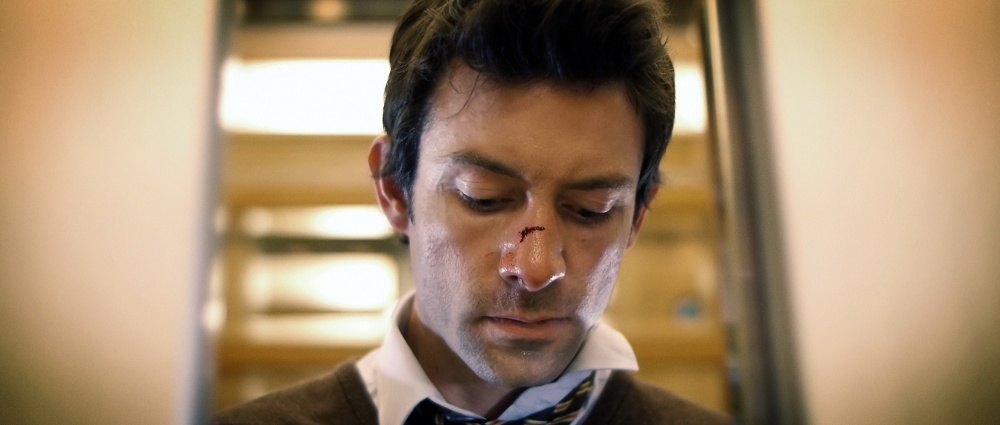 Shane Carruth's first film 'Primer' made science geeks shit in their pants. His second 'Upstream Color' floored everyone — from critics to the geeks. He has the potential to become the next Christopher Nolan, but then, he has expressed his dislike of working with studios and get dictated by them. But may be not anymore! His next film 'Modern Ocean' is promising to be something spectacular on a grand scale. We're waiting with baited breath.
Notable films:
1. Upstream Color
2. Primer
Read More: Best Screenwriters
20. Spike Jonze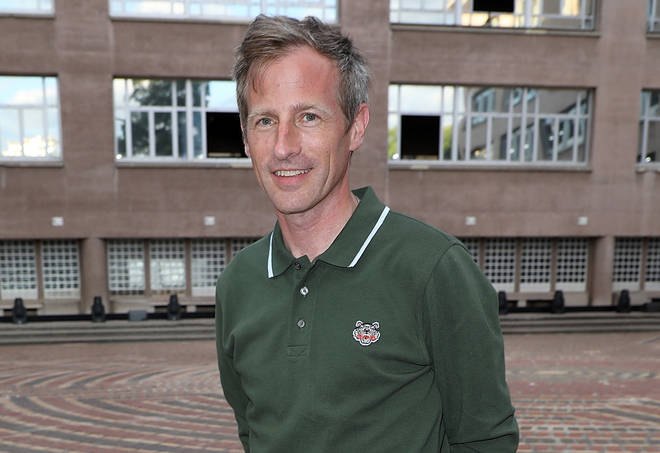 Jonze's last film 'Her' wowed everyone, from audiences to critics. His debut film 'Being John Malkovich' is still considered a genius work. Known for his inventive stories and brilliant execution, Jonze is a serious talent to watch out for.
Notable films:
1. Her
2. Being John Malkovich
3. Adaptation
19. Alexander Payne
Alexander Payne started gaining recognition after 'Election' wowed the audiences at Sundance film festival in 1999. Later, Payne went on to direct 'Sideways' and a segment of the omnibus film 'Paris Je T'aime'. He still continues to maintain the good form in films as evident in the success of his last effort 'Nebraska'.
Notable films:
1. Sideways
2. The Descendants
3. Election
18. Ben Affleck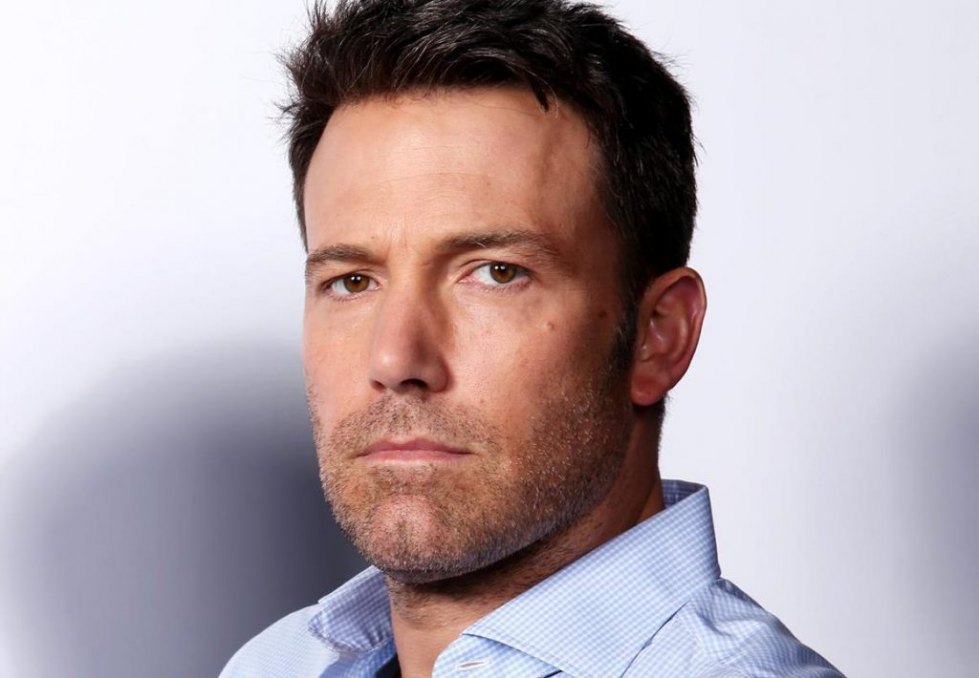 Ben Affleck was all but written-off as an actor. His second innings started when he turned director with 'Gone Baby Gone' where he showed his directing chops. That also resurrected his movie career, and soon he became one of the names to reckon with, so much so that when he was snubbed by the Academy [remember he didn't get nominated for Best Director for Argo?] a wave of sympathy allowed him to take Best Picture prize.
Notable films:
1. Argo
2. The Town
3. Gone Baby Gone
17. Bennett Miller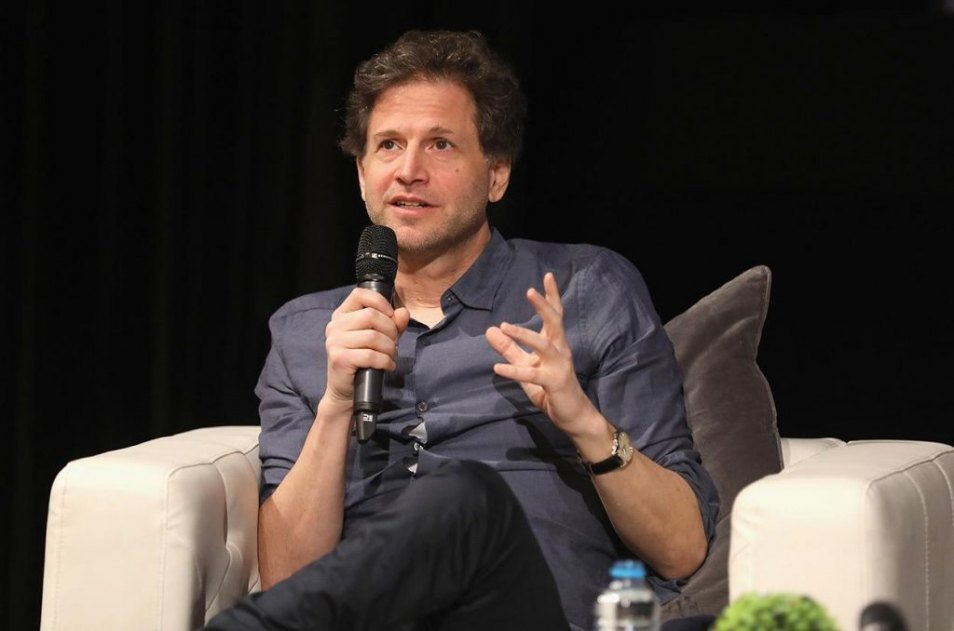 Bennett Miller might not have the biggest filmography but his films have all been huge critical success stories. It started with 'Capote', a biopic about Truman Capote during the period when he wrote 'In Cold Blood', followed by 'Moneyball' and 'Foxatcher' that have both garnered huge support from critics. We are sure that we'll continue seeing some great work from him in future.
Notable films:
1. Moneyball
2. Capote
3. Foxcatcher
16. Wes Anderson
Wes Anderson is a director with a unique artistic vision. This writer-director probably doesn't have the most commercially successful films on his résumé but his very definite style has gathered a core fan following and keeps increasing with each release. The themes of his films are generally lighter, quirky and many a time venture into fantastical territory. With brilliant set designs and art direction coupled with some great cinematography, his films have a specific look, which his fans have come to expect in all his efforts.
Notable films:
1. The Royal Tenenbaums
2. Rushmore
3. The Grand Budapest Hotel
15. Ang Lee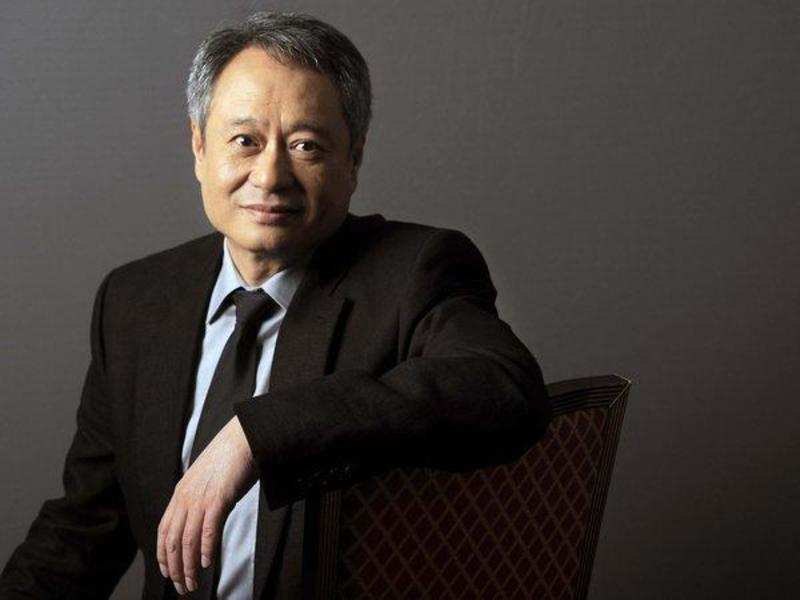 A two-time Academy Award winner, Ang Lee, may not be unique in his directing style but he has a highly efficient and powerful way of delivering the message through his films. Ang Lee came into limelight after his period film 'Sense and Sensibility' gained massive traction, including a few Academy Awards nominations. He at times may wander off and direct something like 'Hulk' but when he directs something like 'Brokeback Mountain' or 'Life of Pi', he excels beyond words.
Notable films:
1. Brokeback Mountain
2. Life of Pi
3. Crouching Tiger, Hidden Dragon
14. David O. Russell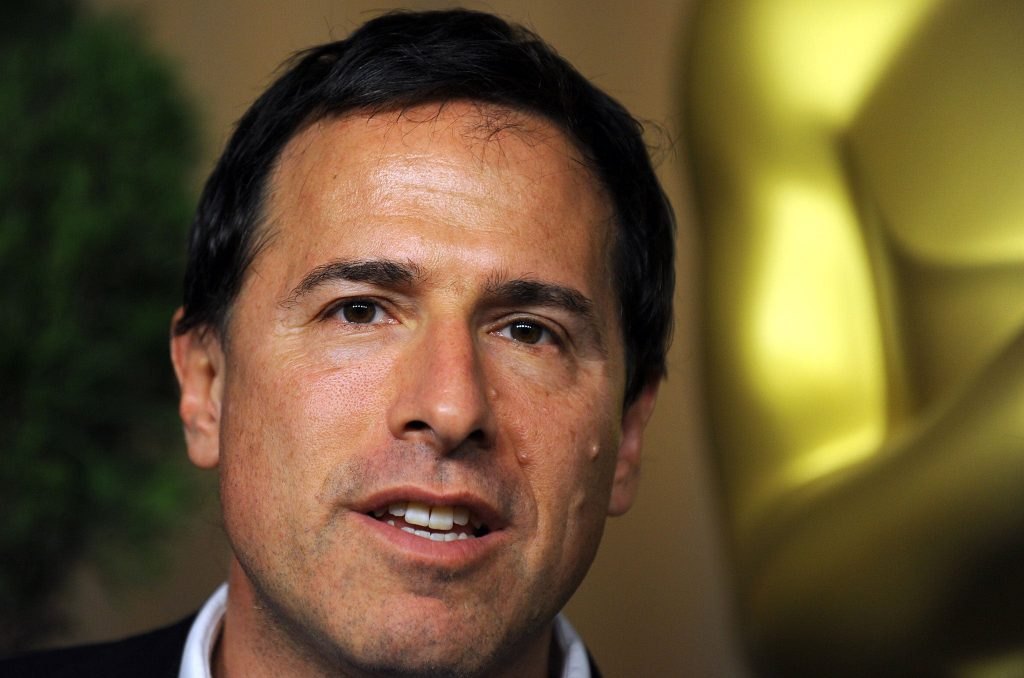 After the success of his indie dark comedy 'Spanking the Monkey', David O. Russell moved on to higher budget films such as 'Three Kings'. His 'I Heart Huckabees' didn't impress the critics but since then has gained a cult following. His career got a second wind after 'The Fighter'. Since then, he hasn't looked back and has been delivering one massive critical and box-office success after another.
Notable films:
1. Silver Linings Playbook
2. American Hustle
3. The Fighter
13. Kathryn Bigelow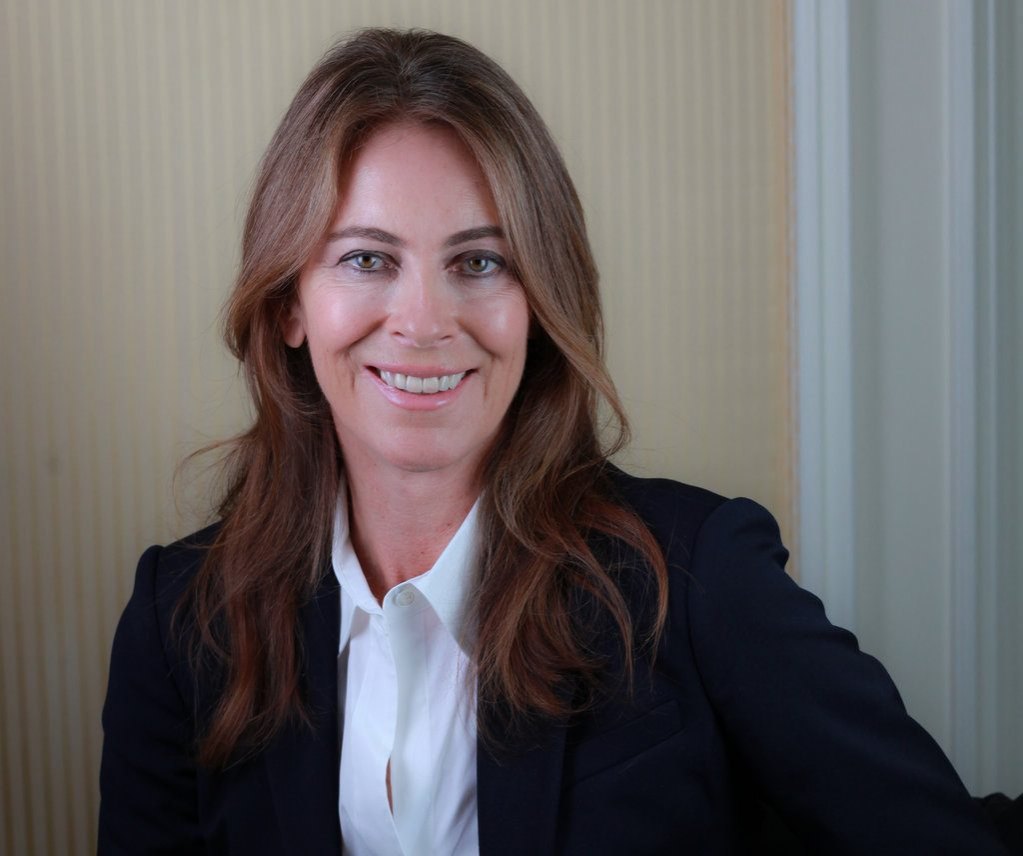 Bigelow started off with short films and then went on to direct her first feature length film 'The Loveless'. Even though she kept directing films, she wasn't really noticed until 'The Hurt Locker', which catapulted her into one of the most sought after directors after she became the first female to win the Best Director Oscar. Her next film 'Zero Dark Thirty' turned out to be an even better movie and had the controversy not marred that film, we could have seen her win Best Picture again.
Notable films:
1. Zero Dark Thirty
2. The Hurt Locker
3. Strange Days
12. Steve McQueen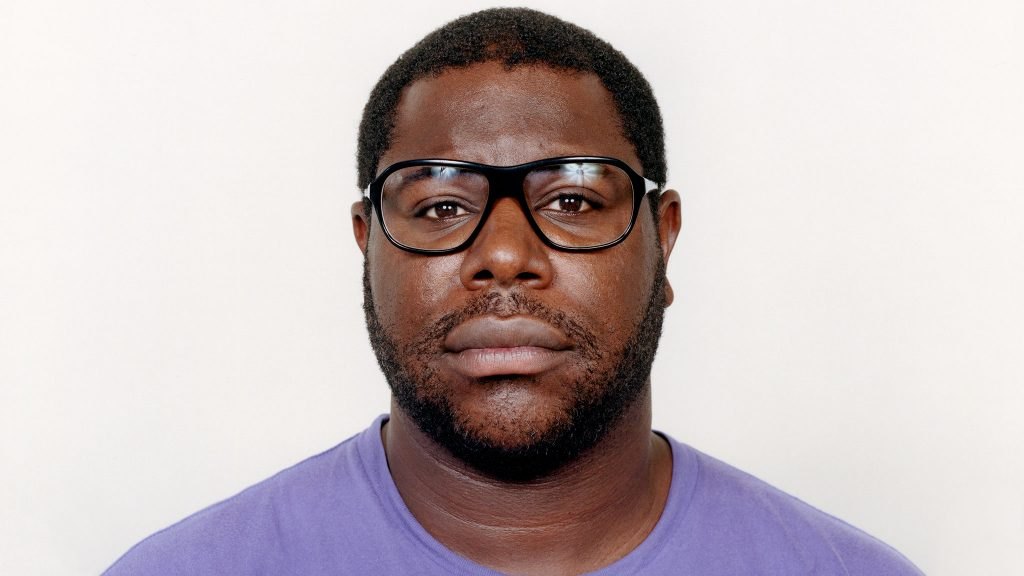 Steve McQueen, born in London, came into spotlight after his début film 'Hunger' made a splash across film festivals. McQueen has only made 2 other features since then, namely 'Shame' and '12 Years A Slave'. Although 'Shame' remains his best film, he really was elevated into top ranks after '12 Years A Slave' won Best Picture at the Oscars. McQueen's directional styles include long shots with minimal camera movements, slow pacing for more powerful experiences and unique narratives.
Notable films:
1. Shame
2. 12 Years A Slave
3. Hunger
11. Damien Chazelle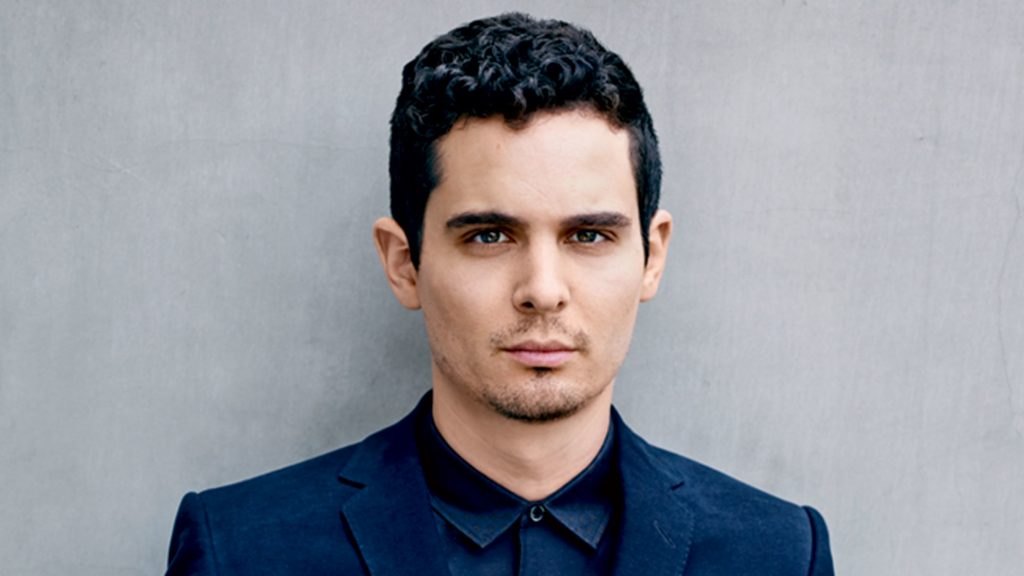 In a career spanning just three films, Damien Chazelle has shown what a sparkling talent he is. As the youngest ever filmmaker to win an Academy Award for Best Director, Chazelle has not only announced himself on the biggest stage but also ensured that he will remain one of the most sought out directors in Hollywood for the next few years at least. After all, it is not easy to give two back-to-back brilliant films.
Notable films:
1. La La Land
2. Whiplash
10. Alfonso Cuaron
Alfonso Cuaron catapulted into one of the most respected directors after his Spanish film 'Y Tu Mamá También' got cinema-enthusiasts interested — and is still considered a classic. However, he truly arrived in Hollywood and that too in a big way when he directed the brilliant 'Children of Men'. He received Oscar for the space-drama 'Gravity', which made him one of the biggest names to reckon with in Hollywood. His latest film 'Roma' is now widely regarded as one of the greatest films of the decade.
Notable films:
1. Y Tu Mamá También
2. Gravity
3. Children of Men
9. Christopher Nolan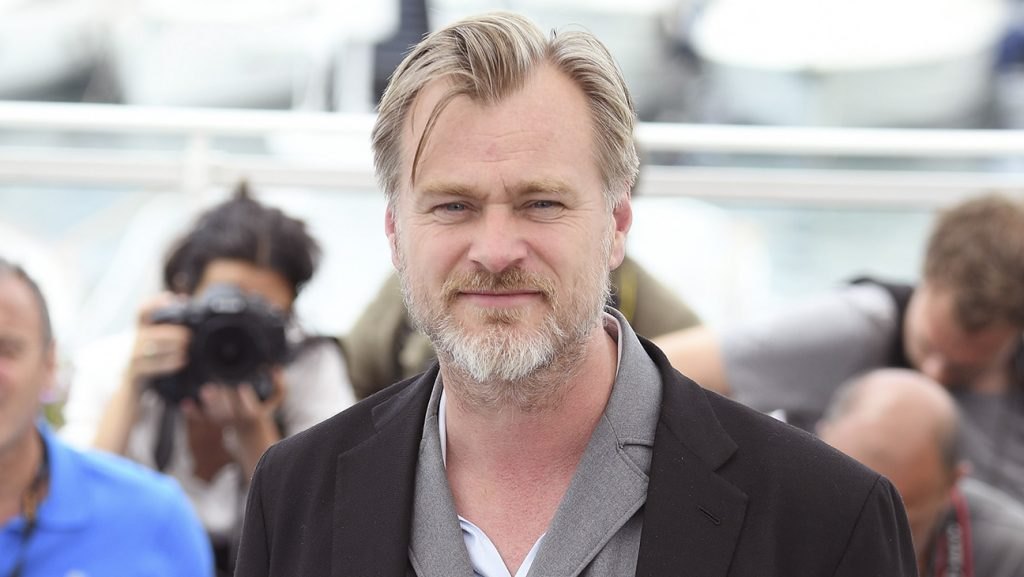 Unquestionably, the biggest moneymaker in Hollywood now. Also, the only director on the list with a near superstar status and following. With films like 'Inception', 'The Dark Knight trilogy' and 'Interstellar', Christopher Nolan has found out the formula to have a massive audience as well as stay within realms of serious cinema. He is taking on a different challenge with the World War-II based with next film 'Dunkirk'.
Notable films:
1. Memento
2. Inception
3. The Dark Knight
8. Alejandro González Iñárritu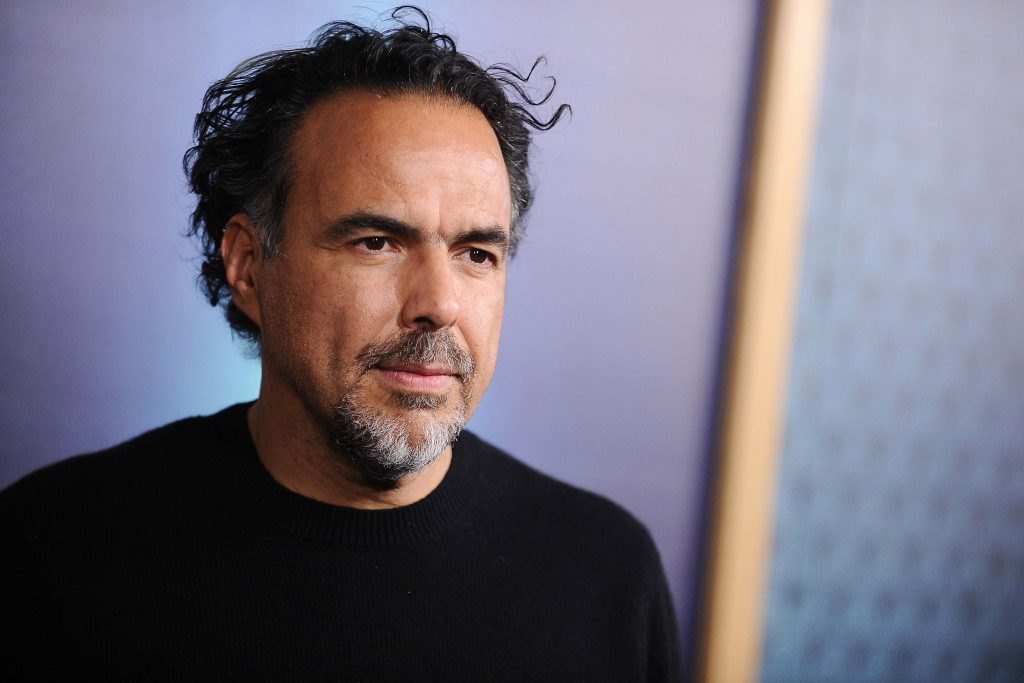 Inarritu, with his first film 'Amores Perros', came into limelight after the film got nominated for Best Foreign Language Oscar. After that, he continued his exploration of love, revenge, and death through his dark-themed movies like '21 Grams' and 'Babel'. His foray into dark comedy was welcomed with open arms when 'Birdman' received universal acclaim for his vision and courage. His next 'The Revenant' further proved his talent. Now, he is a two-time Best Director Oscar winner — a feat achieved by only a few directors in Oscars history.
Notable films:
1. Birdman
2. Amores Perros
3. 21 Grams
7. Denis Villeneuve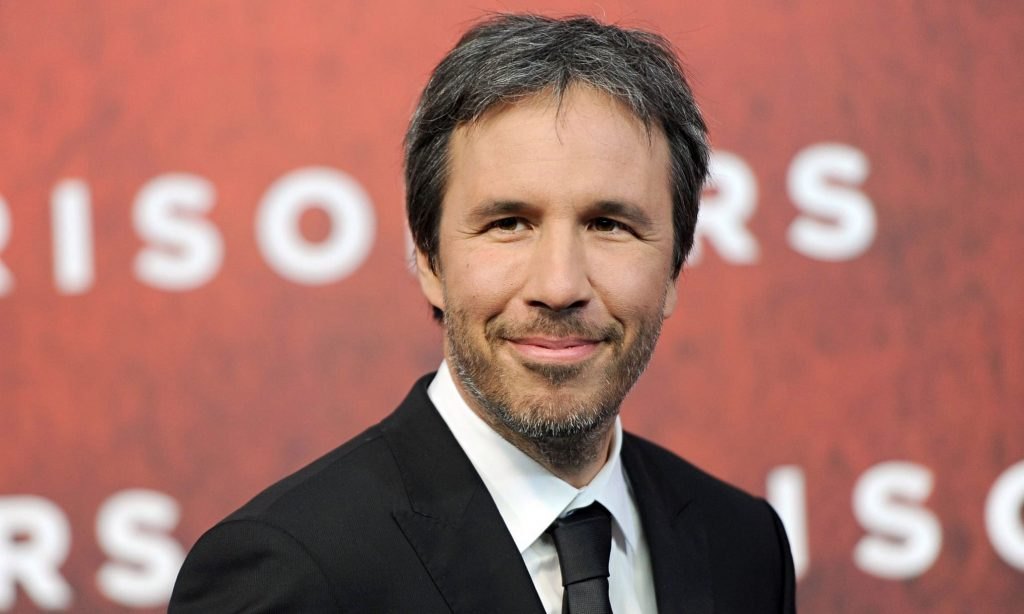 Is it possible to make five consecutive great movies? Well, yes, if you are Denis Villeneuve! The kind of run Villeneuve is having since the last few years has never been seen in recent past. Even if directors make consecutive great movies, they do so over a long period of time with considerable gap between movies. But not Denis Villeneuve. He has made five movies in last five years.. all of them great. And one more thing: His movies belong to all genres and budgets. That's important.
Notable films:
1. Arrival
2. Prisoners
3. Sicario
6. The Coen Brothers
If there are two names that define quality, they are Joel Coen and Ethan Coen. For the last 25 years, they have given us one great film after another. From 'Fargo' and 'The Big Lebowski' to 'Inside Llewyn Davis', the Coen brothers have such an individualistic artistic stamp over every film of theirs that you don't need more than a scene to realize who directed them.
Notable films:
1. Fargo
2. The Big Lebowski
3. No Country for Old Men
5. Richard Linklater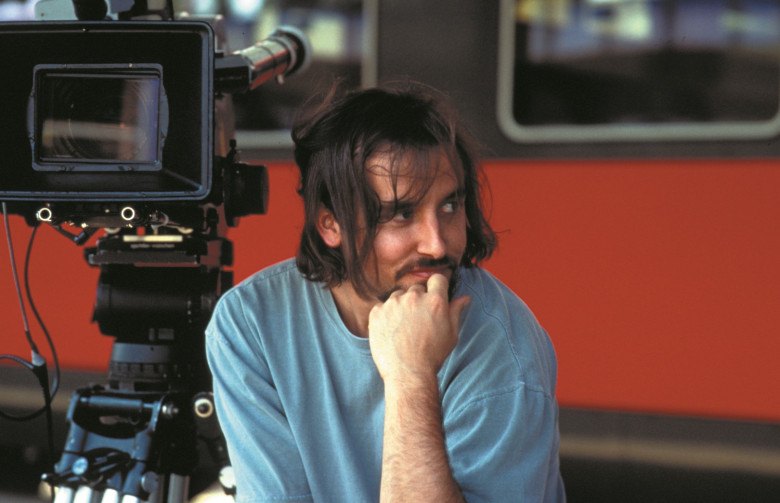 If you really want to learn about the beauty of life and its small insignificant moments, take some time out to listen to this guy. His observations about life are incredibly enlightening. Not surprisingly, he has made films like Before Sunrise/Sunset/Midnight and 'Boyhood' that are nothing but extracts out of ordinary life. No fancy story-telling, no car crashes, no heroes, no villains. His films have just humans: flawed and real. Richard Linklater might have lost the Oscar (he may actually never win one, just like the two directors before him in the list), but he will go down in history as one of cinema's greatest filmmakers.
Notable films:
1. Before trilogy (Sunrise, Sunset and Midnight)
2. Boyhood
3. Dazed and Confused
4. Paul Thomas Anderson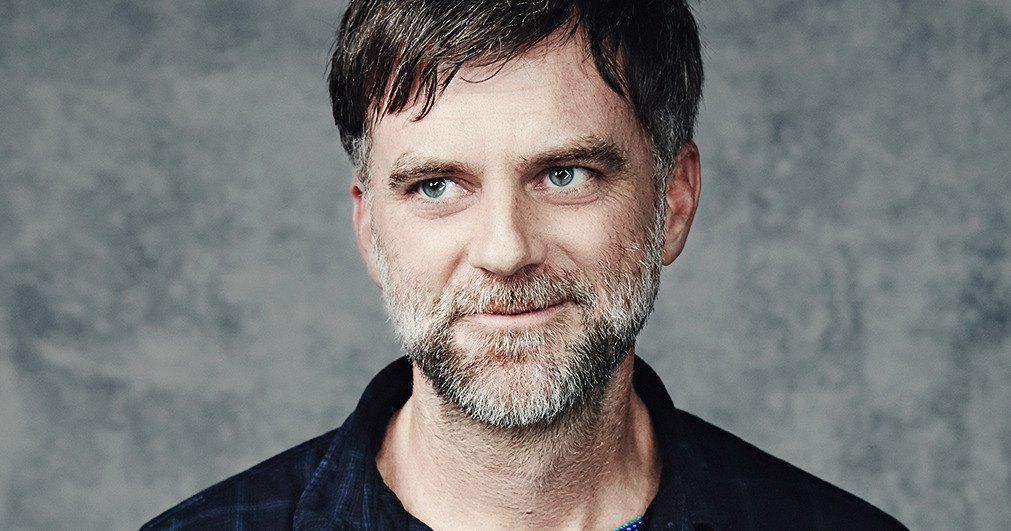 Paul Thomas Anderson found success and fame with 'Boogie Nights'. From there on, Anderson has gone into the different genres of filmmaking and come out with products unexpectedly entertaining to watch. Films such as 'Magnolia', 'Punch-Drunk Love', 'There Will Be Blood' and 'The Master' all are essentially as different from each other as they can get. 'Inherent Vice' was disappointing, but he came back strongly with 'Phantom Thread'.
Notable films:
1. Magnolia
2. Boogie Nights
3. There Will be Blood
3. Quentin Tarantino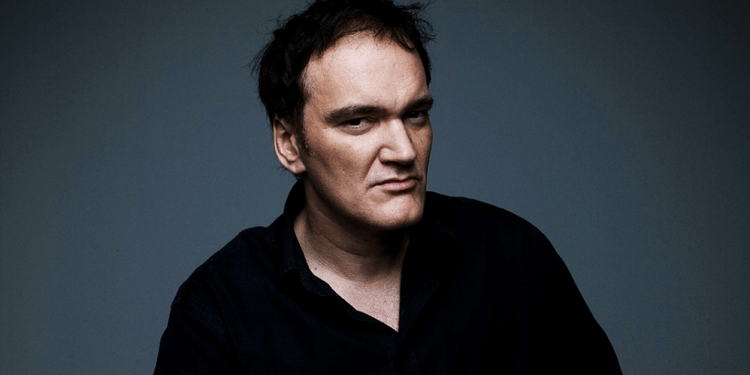 Quentin Tarantino is one of those directors who has studied film history in detail and derived a completely new style of his own. Tarantino also has the added advantage of being a very talented writer as we have seen in cult classics like 'Pulp Fiction' or any other film of his as a matter of fact. Every single film in his filmography is nothing short of brilliant and calls for multiple viewings. He has legions of followers who in themselves are a proof of his immense talent.
The genius of Tarantino lies in how he could turn a seemingly ludicrous plot into an incredibly hilarious, entertaining cinematic experience. I mean, who would have thought that someone would make a film about a young, beautiful Jewish woman venturing out to bomb the Nazis? Or a young woman single-handedly battling hundreds of people and coming out victorious? He makes movies purely for his audience and rarely does he disappoint. Say what you want about his style and aesthetic choices, but you just cannot deny the influence Tarantino has had on modern cinema. He is, without a doubt, one of the greatest filmmakers of his time.
Notable films:
1. Pulp Fiction
2. Inglorious Basterds
3. Kill Bill Vol. 1 and 2
2. David Fincher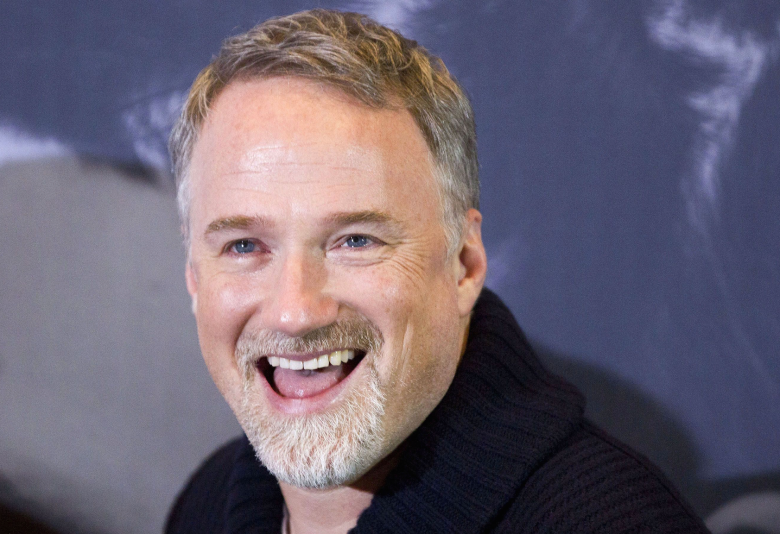 David Fincher started out as a music video director and from there on, he has created some of the biggest cult movies of all time. Fincher seems to be more attracted to the darker aspects of life and he sure does manage to pull it off in style. Be it his classics like 'Fight Club' or 'Se7en' or his later films like 'Zodiac'. With 'The Social Network' and most recently 'Gone Girl', he continues to deliver one quality film after another.
The visuals aesthetics in his films are highly distinctive. Violence is a recurring theme in most of his movies and was perhaps best explored in 'Se7en'. Morgan Freeman's expression when he opens "the box" in the ending of the film still haunts us to this day, and that alone speaks volumes of Fincher's genius as a filmmaker and his ability to horrify viewers in the subtlest of ways. He is almost a master at creating tension and building atmosphere. 'Zodiac' hardly has any gory moments and yet it is one of the most frightening cinematic experiences I've ever had. And oh, do I even need to talk about his highly acclaimed serial killer show 'Mindhunter'?
Notable films:
1. Zodiac
2. Fight Club
3. Se7en
1. Martin Scorsese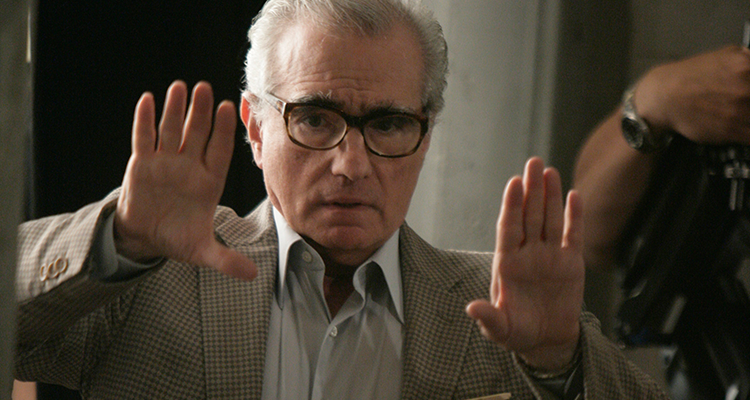 Right up from 'Mean Streets' up to his latest 'Wolf of Wall Street', Martin Scorsese generally takes challenging projects and genres and makes it his own. He is the only director working for more than 40 years and yet hasn't lost the touch with either the audiences or the critics. His 70 and 80s peers like Coppola may have gotten lost in the oblivion, but he continues to produce movies that collect more than 100 million dollars at the box-office and also, get nominated for tons of Oscars. Unarguably, one of the greatest directors of all time, Scorsese knows how to reinvent himself with every film and that's why he sits at the top of this pile of directors.
Most of Scorsese's films explore the dark side of the American Dream. One of the most striking aspects of his style is how he manages to turn a seemingly tense, violent scene into a hilarious moment. Scorsese does not judge his characters or their actions; rather he tries to look at them in a more objective way. Though he is often associated with crime dramas, he has also ventured into other genres, including romance ('The Age of Innocence'), kids/fantasy ('Hugo') and spirituality ('Silence', 'The Last Temptation of Christ'). We hope the master continues with his bold cinematic experiments and come up with more fascinating works in the years to come.
Notable films:
1. Taxi Driver
2. Raging Bull
3. Goodfellas
Read More: Best Cinematographers