In the Part – 1 of this article you came to know about the 25 (50-26) most anticipated movies. In this part, the list becomes even more interesting as we look at the remaining 25 most anticipated movies (25-1).
25. Tulip Fever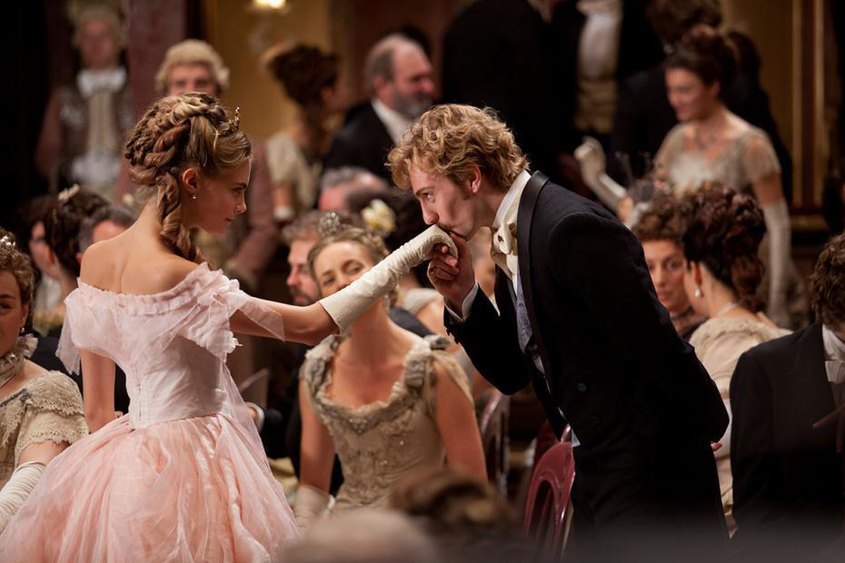 Director: Justin Chadwick
Starring: Alicia Vikander, Cara Delevigne, Christoph Waltz, Judi Dench
Synopsis: An artist falls for a young married woman while he's commissioned to paint her portrait during the tulip mania of 17th century Amsterdam.
Why Anticipate ?: Alicia Vikander is without doubt one of Hollywood's hottest properties right now. Here she will be sharing screen space with the two time Academy award winner Christoph Waltz. Dame Judi Dench and supermodel Cara Delevigne only add charm to this heavy line-up of stars. The synopsis itself gives us goose-bumps, and this may very well turn out to be something special.
24. The Free State of Jones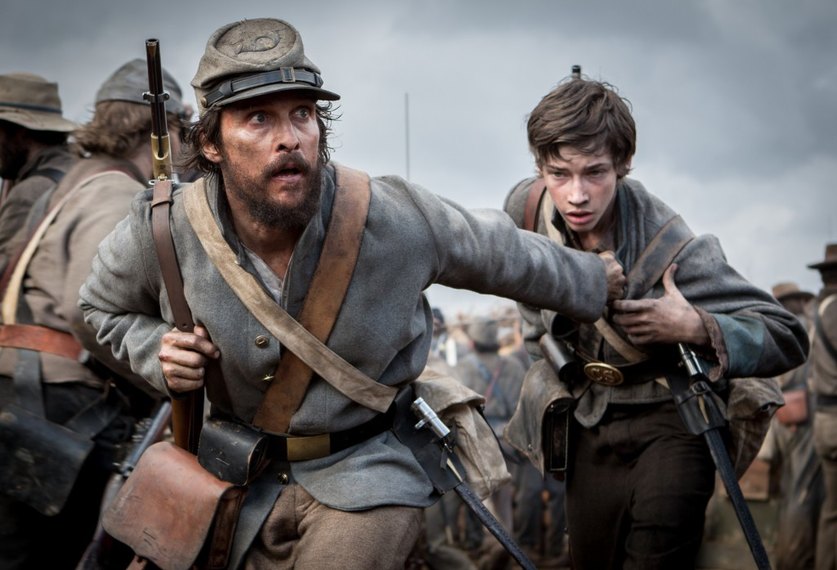 Director: Gary Ross
Starring: Matthew McConaughey, Gugu Mbatha-Raw
Synopsis: As civil war divides the nation, a poor farmer from Mississippi leads a group of rebels against the Confederate army.
Why Anticipate? : Judging purely by the content, this could work as an Oscar bait. Acting powerhouse Matthew McConaughey is perfectly capable of carrying the movie on his shoulders alone. But he is accompanied by the extremely talented up-and-coming actress Gugu Mbatha-Raw, and we are excited to see her in a prominent role.
23. The Accountant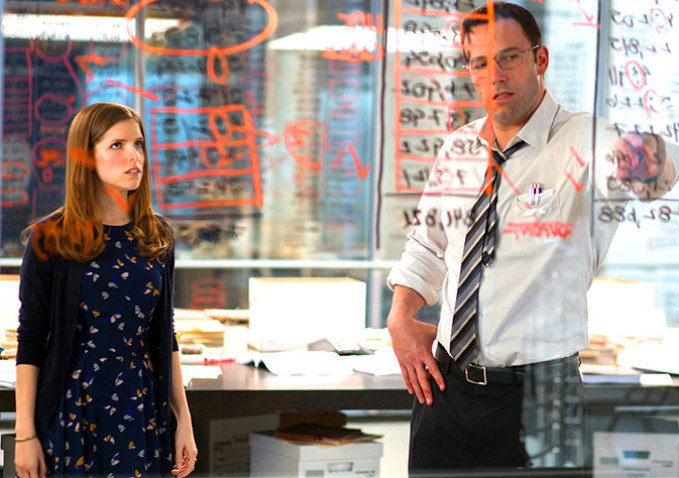 Director: Gavin O'Connor
Starring: Anna Kendrick, Ben Affleck, J.K.Simmons, Jon Bernthal
Synopsis: A forensic accountant un-cooks the books for illicit clients
Why anticipate?: We loved "Warrior" to bits, and even though O'Connor's "Jane Got a Gun" had a lackluster reception, we have faith in his directorial abilities. Also, the presence of extremely busy Ben Affleck, and talented Anna Kendrick, and Oscar winner J.K.Simmons gives us hope that this could surprise everyone just the way 'The Big Short' did last year.
22. 20th Century Women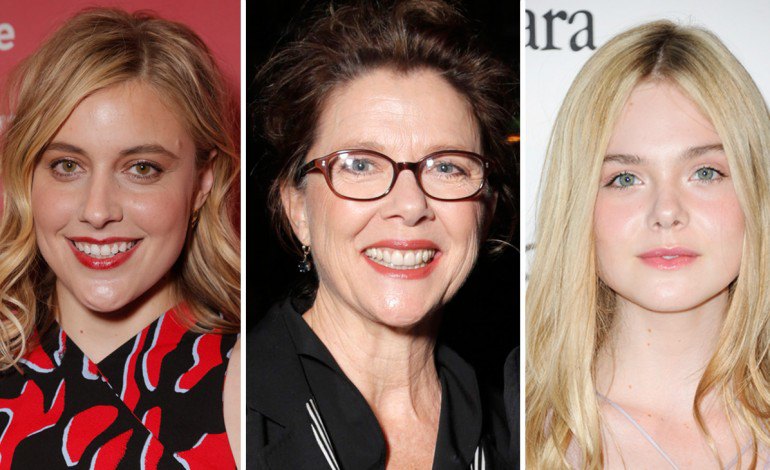 Director: Mike Mills
Starring: Elle Fanning, Greta Gerwig, Annette Bening
Synopsis: The film is set in Santa Barbara during the summer of 1979 and tells the story of Dorethea Fields (Bening), a mother struggling to raise a teenage son while navigating life and love, sex and freedom, men and women. She looks for answers in two other women in her life, each from a different era of the 20th Century. "Filled with punk-rock verve, '20th Century Women' takes a humorous and heartfelt look at how we figure out who we are,"
Why anticipate?: Just look at the female star-cast of the film. Three great actresses from three different age-groups. On top of that, we have a director known for quirky comedy-dramas (2010's "Beginners" by the same director was bloody brilliant). Honestly, this one could easily be one of the most refreshing movies of 2016, and could also go on to become a critical success.
21. The Promise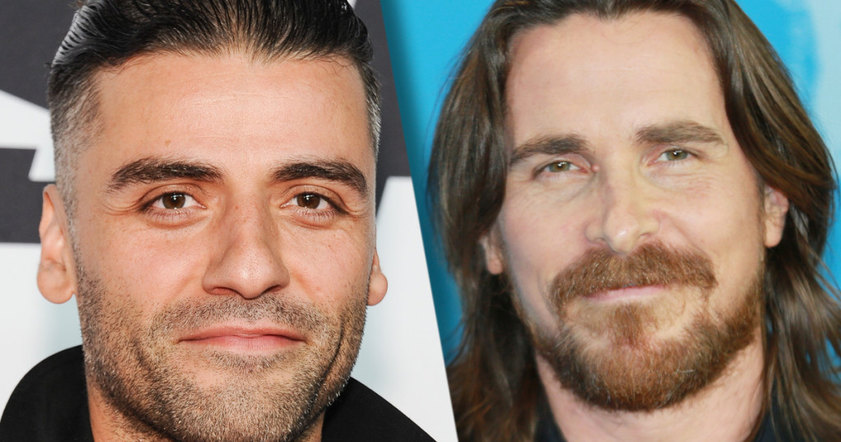 Director: Terry George

Starring: Christian Bale, Oscar Isaac, Charlotte le Bon

Synopsis: Set during the last days of the Ottoman Empire, 'The Promise' follows a love triangle between Michael, a brilliant medical student, the beautiful and sophisticated Ana, and Chris – a renowned American journalist based in Paris.
Why Anticipate? : Terry George, best known for his historical drama film 'Hotel Rwanda' is coming up with yet another historical drama is a good news. Both Bale and Isaac have been very choosy with their projects since recently and with an interesting plot like this, we have all the reasons to be curious and excited about this movie.

20. Ghostbusters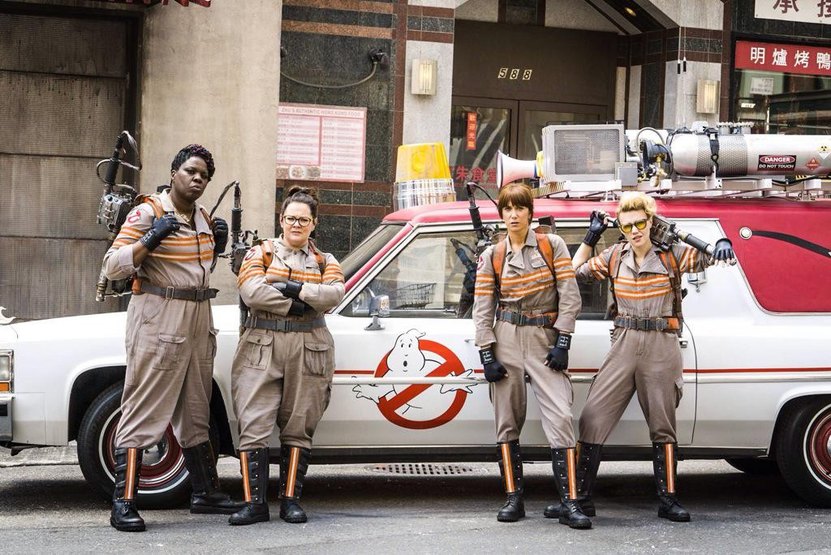 Director: Paul Feig

Starring: Kristen Wiig, Melissa McCarthy, Kate McKinnon, Leslie Jones, Chris Hemsworth

Synopsis: Erin Gilbert and Abby Yates are a pair of unheralded authors who write a book positing that Ghosts are real. A few years later, Gilbert lands a prestigious teaching position at Colombia University, but her book resurfaces and she is laughed out of academia. Gilbert reunites with Yates and others when ghosts invade Manhattan and she and her team have to save the world.
Why Anticipate ?: The first thing that will strike you when you see here is the cast, which indicates this reboot of the Ghostbuster series will be women-centered . Secondly, the casting of one of the funniest women in Hollywood i.e. Melissa McCarthy (although, we miss Amy Schumer). In the hands of director Paul Feig, who recently made 'Spy', which already earned a Golden Globe nomination for McCarthy, this movie surely looks like a laugh riot.

19. The Girl on the Train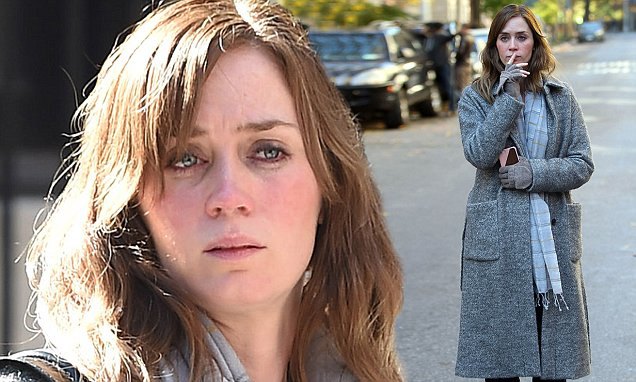 Director: Tate Taylor

Starring: Emily Blunt, Rebecca Ferguson, Luke Evans
Synopsis: The Girl On The Train follows the story of a woman named Rachel, who goes on a train to London. She witnesses the "perfect" couple. Scott and Megan. But one day, havoc ensues this couple, and Rachel becomes involved in their drama/ murder mystery of Megan Hipwell.
Why Anticipate? : One of 2015's bestselling novels and the winner of Goodreads Choice Awards for Best Mystery & Thriller, "The Girl on the Train" is a roller-coaster of a read. The film has an amazing cast — perfect casting of Emily Blunt and Rebecca Ferguson as leads — and with a credible director at the helm, we won't be surprised if it becomes one of the highest grossing dramas of the year.
18. Hail, Caesar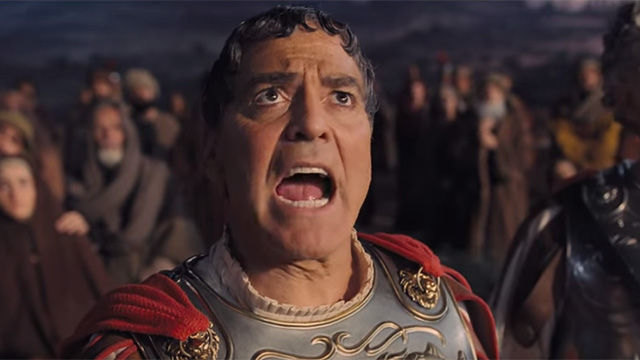 Director: Coen Brothers

Starring: Josh Brolin, Scarlett Johansson, Channing Tatum, Ralph Fiennes, George Clooney, Tilda Swinton
Synopsis: Follows a day in the life of Eddie Mannix, a Hollywood fixer for Capital Pictures in the 1950s, who cleans up and solves problems for big names and stars in the industry. But when studio star Baird Whitlock disappears, Mannix has to deal with more than just the fix.
Why Anticipate? : Considering the fact that the Coen Brothers haven't had a directorial outing since 2013's brilliant yet underachieving "Inside Llewyn Davis" and also that it features a galaxy stars we are very excited about this. The movie is about Hollywood, and Hollywood loves movies about Hollywood. So this may very well generate some Awards buzz next year, if it is even marginally good.
17. The Circle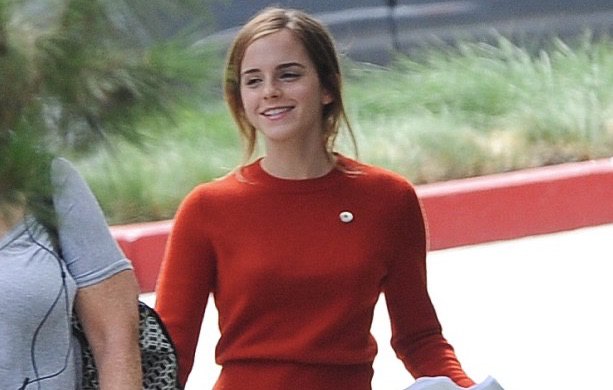 Director: James Ponsoldt
Starring: Tom Hanks, Emma Watson, John Boyega, Ellar Coltrane
Synopsis: A woman lands a job at a powerful tech company called the Circle, where she becomes involved with a mysterious man.
Why Anticipate? : James Ponsoldt is one of the few young directors to watch out for. In almost all his movies, he has been able to capture the human emotions with certain adroitness. His 'The End of the Tour' made quite a buzz recently. While his 'The Spectacular Now' was nothing less than spectacular. With a strong star-cast including actors like Tom Hanks, Emma Watson, and 'Boyhood' fame Ellar Coltrane, this movie can be a showcase of some superb storytelling and powerful performances.
16. The BFG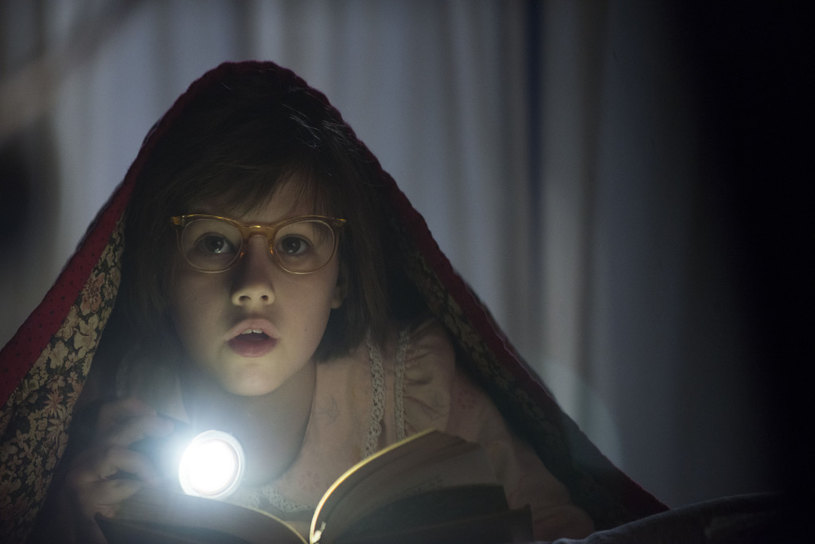 Director: Steven Spielberg

Starring: Mark Rylance, Rebecca Hall, Bill Hader
Synopsis: Based on novel by Roald Dahl, is the exciting tale of a young London girl and the mysterious Giant who introduces her to the wonders and perils of Giant Country.
Why Anticipate? : Because Steven Spielberg, that's why. The reason we are excited about this is because the trailer gave us hopes that we will, once again, see Steven Spielberg in his old form. An original, moving score by John Williams and a fantastic production design gave us hopes that this may very well be Spielberg's masterpiece, joining the ranks of brilliant fairy-tales such as 'Pan's Labyrinth', 'The Neverending Story'.
15. Finding Dory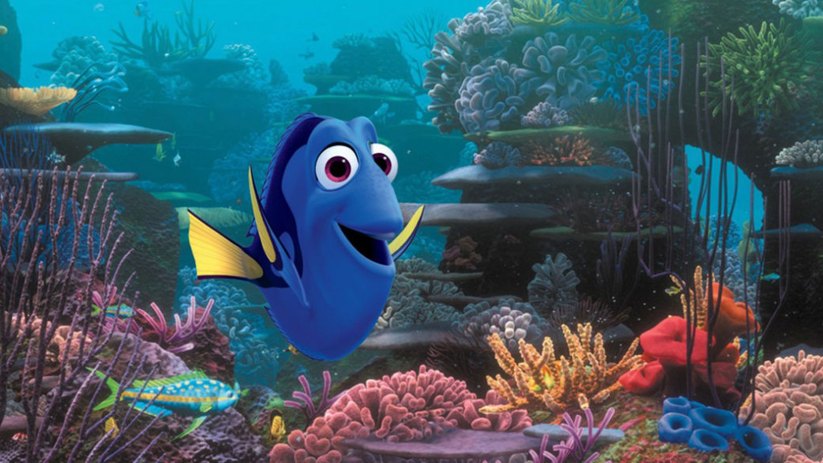 Director: Andrew Stanton

Starring: Ellen DeGeneres, Albert Brooks ,Diane Keaton, Idris Elba
Synopsis: Taking place six months after Finding Nemo, Dory suddenly recalls her childhood memories.Remembering something about "the jewel of Monterey, California ", accompanied by Nemo and Marlin, she sets out to find her family.She arrives at the Monterey Marine Life Institute, where she meets Bailey, a white beluga whale; Destiny, a whale shark;and Hank the octopus, who becomes her guide.
Why Anticipate? : 'Finding Nemo' was one of the few animated movies that not only received the Oscars for the best film in that category but also shattered box office records. So, for starters, anyone would be eager to watch the next part of this franchise. As Andrew Stanton retains the director spot, it'd be interesting if it can fill the shoes of its predecessor and garner the critical and commercial glory of 'Finding Nemo'.
14. Una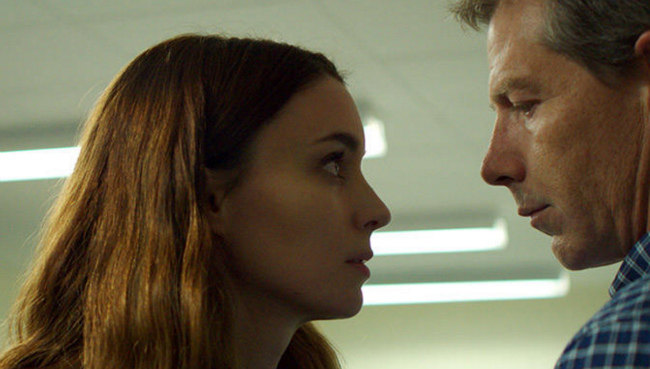 Director: Benedict Andrews
Starring: Rooney Mara, Ben Mendelsohn
Synopsis: Two people who once had a passionate affair meet again fifteen years later. Ray is confronted with his past when Una arrives unannounced at his office, and they are forced to revisit their relationship. Fifteen years earlier, when Una was only twelve, he sexually abused her, for which Ray was arrested and imprisoned. Ray has made a new life for himself. Una is looking for answers and what follows in this emotional thriller is an unflinching excavation of damaged love. The consequences are shattering.
Why Anticipate?: Based on a book names 'Blackbird', Una is the protagonist of the book, which is here portrayed by Rooney Mara. Going by the synopsis, this could be an intense and emotional outing. It's a debut directorial venture for Australian theater director Benedict Andrews. The screenplay has already received a lot of praise. And with Rooney Mara leading the affairs in acting department, rest be assured, this will be a film worth waiting for. Look out for some Oscar attention.
13. The Light Between Oceans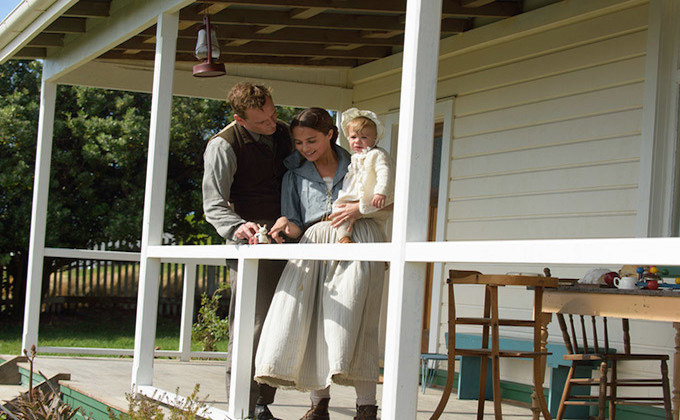 Director: Derek Cianfrance
Starring: Michael Fassbender, Alicia Vikander, Rachel Weisz

Synopsis: A lighthouse keeper and his wife living off the coast of Western Australia raise a baby they rescue from an adrift rowboat.
Why Anticipate? : 'Blue Valentine' is an underrated gem of a film and 'The Place Beyond the Pines' is a good piece of cinema too. So, of course, I am eagerly waiting for Derek Cianfrance's next. Here again, he is helming a tragic story — something he is very good at. With such a massively talented cast at hands, one can expect nothing less than magic on-screen.
12. Passengers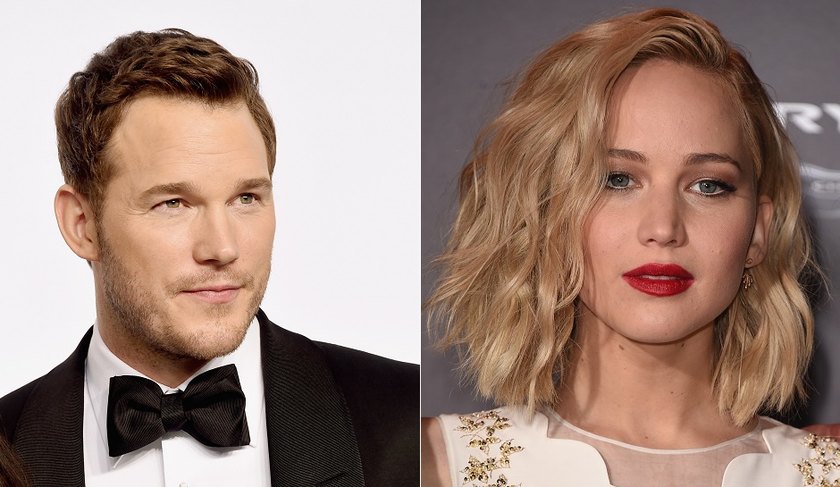 Director: Morten Tyldum
Starring: Jennifer Lawrence, Chris Pratt, Micheal Sheen

Synopsis: A spacecraft traveling to a distant colony planet and transporting thousands of people has a malfunction in one of its sleep chambers. As a result, a single passenger is awakened 60 years early. Faced with the prospect of growing old and dying alone, he eventually decides to wake up a second passenger.
Why Anticipate? : The Norwegian director, Morten Tyldum's 'The Imitation Game' was a massive critical and box-office hit. Now, he has taken a complete left turn and is directing a science-fiction. And that too, a cast led by two of the biggest current generation superstars. The plot sounds riveting, but will Tyldum be able to do justice to it ? We certainly think so.

11. Billy Lynn's Long Halftime Walk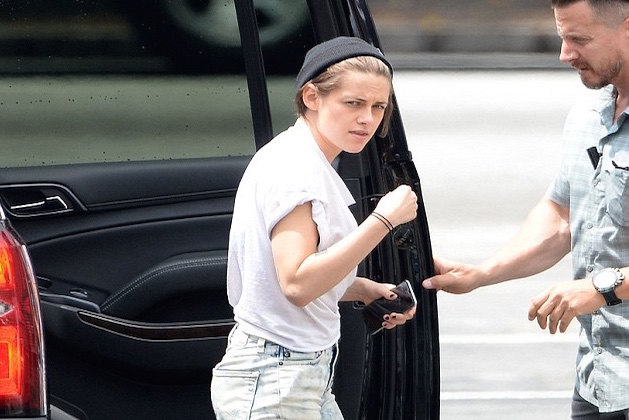 Director: Ang Lee
Starring: Garrett Hedlund, Kristen Stewart, Vin Diesel
Synopsis: An infantryman recounts the final hours before he and his fellow soldiers return to Iraq.

Why Anticipate ?: Ever since the success of 'Life of Pi' we have been waiting for Ang Lee to take the director's seat again. Ang Lee's forte has always been his characters, and this synopsis makes us believe that it would be another gorgeous tale that would once again make us emotionally invested in the lives of its characters, much like "Brokeback Mountain" and "Crouching Tiger, Hidden Dragon". Also, Kristen Stewart has been hovering around an Oscar nomination this year and this film may seal the deal for her.
10. Nocturnal Animals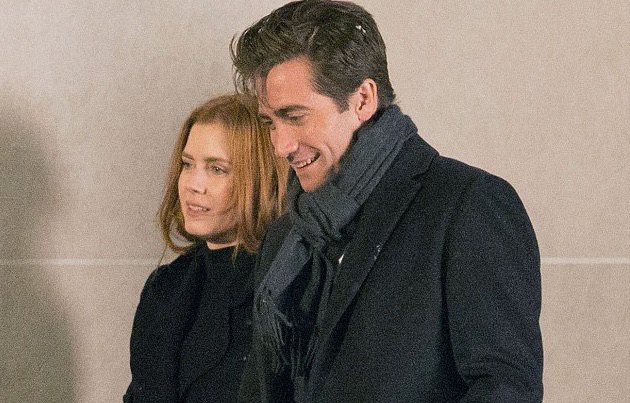 Director: Tom Ford
Starring: Amy Adams, Jake Gyllenhaal, Armie Hammer, Michael Shannon, Isla Ficher
Synopsis: A "story inside a story," in which the first part follows a woman named Susan who receives a book manuscript from her ex-husband, a man whom she left 20 years earlier, asking for her opinion. The second element follows the actual manuscript, called "Nocturnal Animals," which revolves around a man whose family vacation turns violent and deadly.

Why Anticipate ?: Just looked at the amount of talent involved in the film. The plot of the film, which is based on a novel, sounds extremely interesting (more than anything on this list of anticipated movies). I know it can go either ways, but Tom Ford has shown with 'A Single Man' that he can handle sensitive subject matter with certain confidence. Keep an eye on Amy Adams and Jake Gyllenhaal in central performances that can put them in awards conversation yet again.
9. The Book of Henry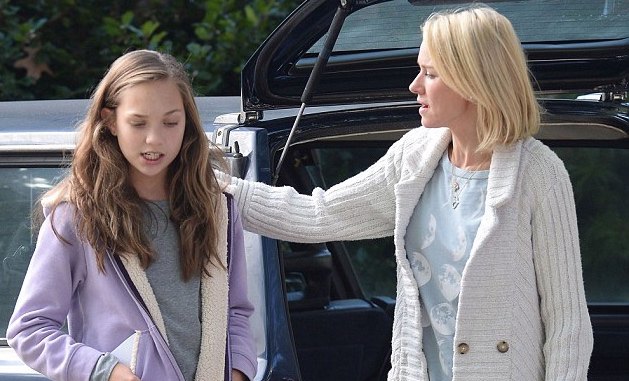 Director: Colin Trevorrow
Starring: Naomi Watts, Jacob Tremblay, Sarah Silverman, Jaeden Lieberher
Synopsis: Susan, a single mother, lives with her two young sons: Henry and Peter. Henry has a crush on Christina, the Police Commissioner's daughter who lives across the street. Unfortunately, Henry uncovers indications that Christina's life is not a good one. Far from it. And so Henry works out a scheme to rescue Christina, filling out the Book of the title with the details of his plan. It's an ingenious proposition, but not one that Henry will be able to enact by himself. Susan uncovers the book, and decides that she and eight year old Peter are going to put the plan in motion and rescue Christina.
Why Anticipate ?: It would be very interesting to see how does Colin Trevorrow transition from the massive success of 'Jurrasic World' to a relatively small film. The plot of the film sounds damn intriguing. And then we have incredibly talented Naomi Watts, who might just be perfect to play a mom in distress. Jacob Tremblay, the young actor, who wowed everyone with his performance in 'Room' features again in a central performance.
8. Robert Zemeckis' WWII Thriller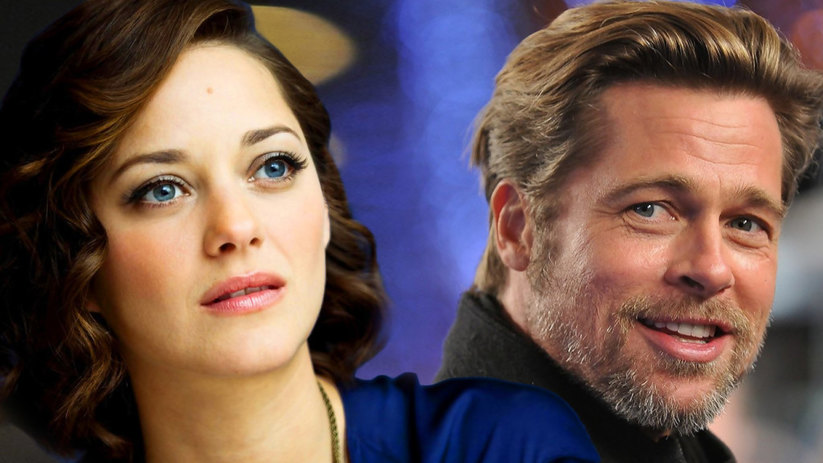 Director: Robert Zemeckis
Starring: Brad Pitt, Marion Cotillard
Synopsis: In 1942, after falling in love with a French agent during a dangerous North African mission, an Allied counter-intelligence agent is quietly notified that the woman he has married and had a baby with is likely a Nazi spy.
Why Anticipate ?: Because, a WWII Romantic Thriller directed by Zemeckis starring Brad Pitt and Marion Cotillard and we can't listen to your 'ifs' and 'buts' over the sound of all the awesome this film already seems. But, jokes apart, we genuinely hope that Zemeckis strikes gold this time around. Oscar gold, that is. We will keep you updated once we have more details, including the final title.
7. The Neon Demon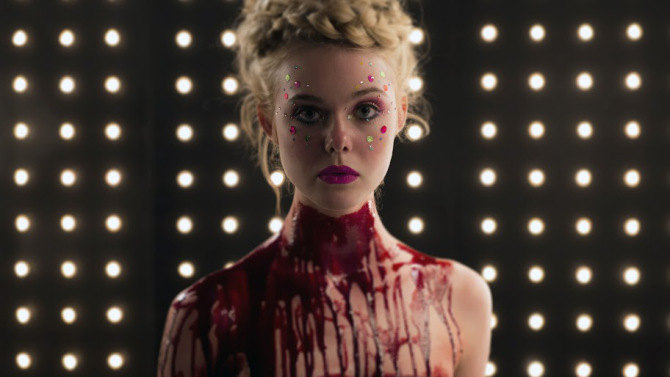 Director: Nicolas Winding Refn
Starring: Elle Fanning, Keanu Reeves, Jena Malone, Christina Hendricks
Synopsis: When aspiring model Jesse moves to Los Angeles, her youth and vitality are devoured by a group of beauty-obsessed women who will take any means necessary to get what she has.
Why Anticipate? : Nicolas Winding Refn made one of the coolest movie ever in the form of 'Drive'. But then he went over-experimental with 'Only God Forgives'. I am sure he has learnt his lesson and will be back to doing what he does best: make cool movies by keeping things simple. The plot sounds right in Refn's zone. This also could be the film that finally puts the spotlight on Elle Fanning, who has been doing phenomenal work for past 2 years.
6. Story of Your Life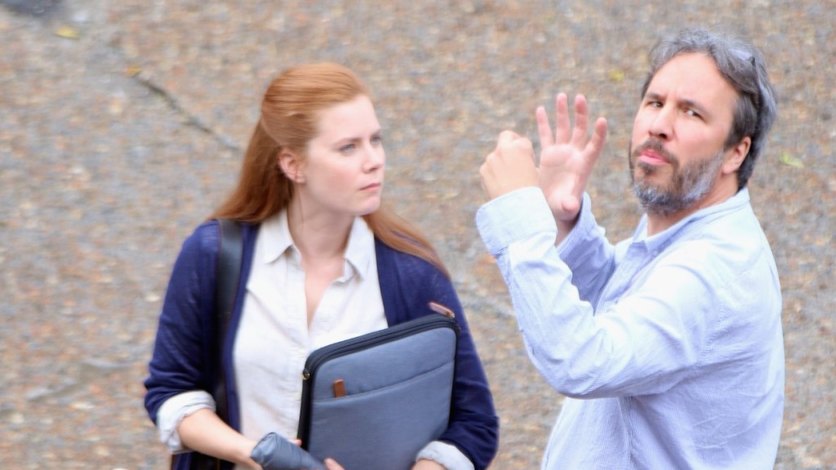 Director: Denis Villeneuve
Starring: Amy Adams, Jeremy Renner, Forest Whitaker
Synopsis: Taking place after alien crafts land around the world, an expert linguist is recruited by the military to determine whether they come in peace or are a threat.

Why Anticipate ?: Denis Villeneuve is one of the most daring, original and visionary directors working today. His intense visual style can evoke some genuine emotions, and he is one of the very few directors who don't need sound to achieve that. "Story of your Life" is based on acclaimed Science fiction writer Ted Chiang's short story of the same name. The story itself is a feat of narrative, structurally speaking, and is told entirely in the second person. It will be exciting to see how Villeneuve tackles this gem of a story.
5. Everybody Wants Some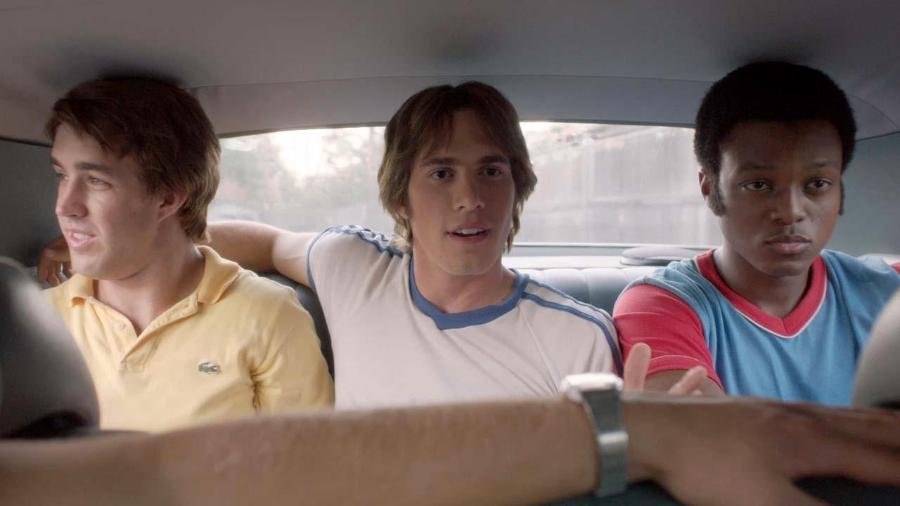 Director: Richard Linklater
Starring: Ryan Guzman, Zoey Deutch, Tyler Hoechlin
Synopsis: The story takes place over the course of a single weekend in the 1980s and revolves around a college freshman and pitcher for the baseball team.

Why Anticipate ?: People who follow this site would know that we are big Richard Linklater fans. Fresh out of 'Boyhood', Linklater is calling 'Everyone Wants Some' a spiritual sequel to 'Dazed and Confused' and in some aspects a continuation of the story of 'Boyhood'. Recently, we also get to see the awesomely funny trailer of the film. I can't wait. Bring it on.
4. Untitled Terrence Malick Project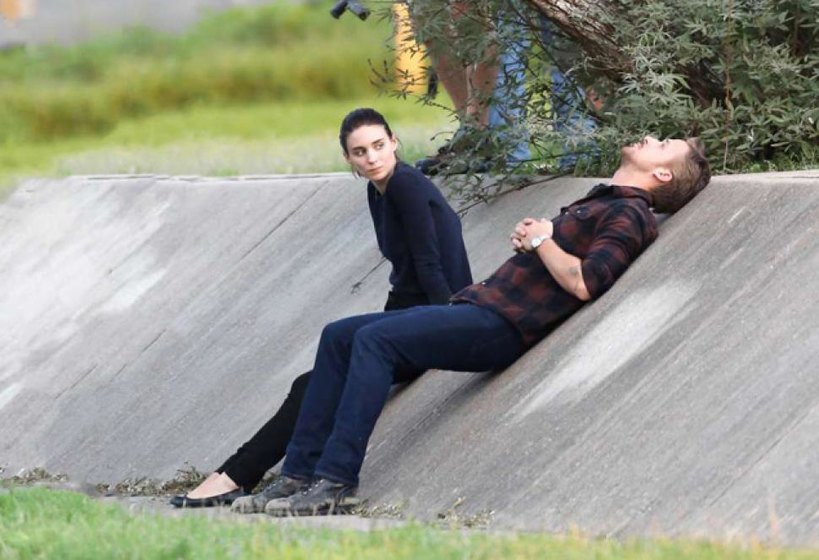 Director: Terrence Malick
Starring: Ryan Gosling, Christian Bale, Natalie Portman, Michael Fassbender, Rooney Mara, Cate Blanchett, Benicio Del Toro
Synopsis: Two intersecting love triangles. Obsession and betrayal set against the music scene in Austin, Texas.
Why Anticipate? : There are very few filmmakers who you can identify just by looking at a single frame of their films. Terrence Malick is one of them, with a visual style that is not only unique but extremely beautiful. And when he makes a film about music scene in my favorite city of the world, Austin — something that I have personally witnessed — how can I not eagerly anticipate it. On top of that, just look at the stars acting in the film. Did you just faint ?
3. Untitled Bourne Movie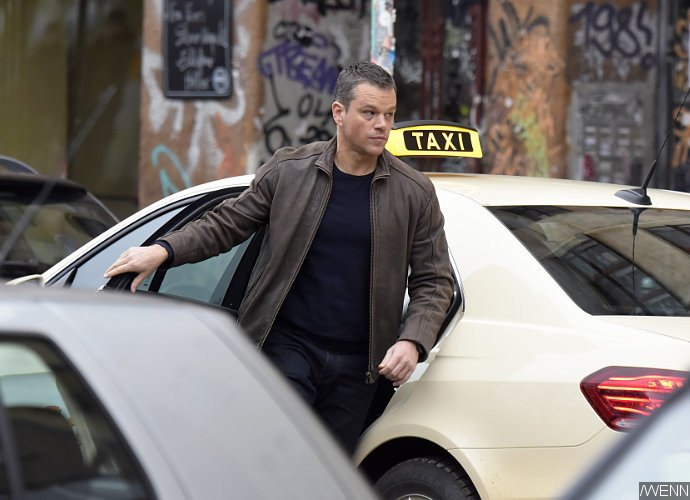 Director: Paul Greengrass
Starring: Matt Damon, Alicia Vikander
Synopsis: While Jason Bourne here is still patching together the puzzle that is his past, the actions here are placed in a modern-day world 12 years after the events of The Bourne Ultimatum, which is the last time we've seen Damon play Bourne.

Why Anticipate? Is there anything to say when the deadly duo, Paul Greengrass and Matt Damon are returning to Bourne Franchise ? Paul is one of the few directors who knows exactly how to deliver quality thrills and to make better sequels, which is a very rare feat as far as franchise movies are concerned. With ever so intense performances of Damon, we just can't wait to watch this flick. And did we mention that it co-stars our rising superstar Alicia Vikander.
2. La La Land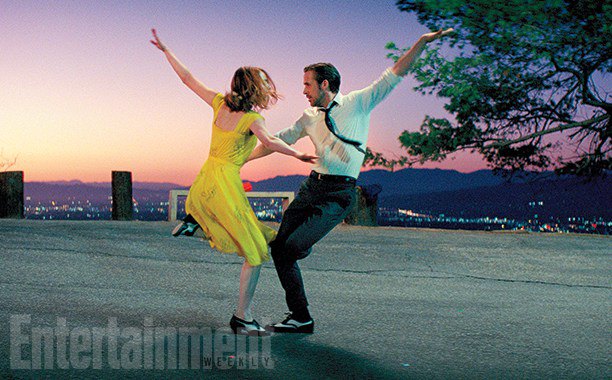 Director: Damien Chazelle
Starring: Ryan Gosling, Emma Stone
Synopsis: A jazz pianist falls for an aspiring actress in Los Angeles.
Why Anticipate ?: A 30 year old Harvard graduate whose 2nd film was 'Whiplash' directing Ryan Gosling and Emma Stone in a musical … whosshhh.. I don't know what else can be more exciting. If 'La La Land' works the way 'Whiplash' did — remember it won 3 Oscars — you can easily put Damien Chazelle among the most talented directors in Hollywood.
1. Silence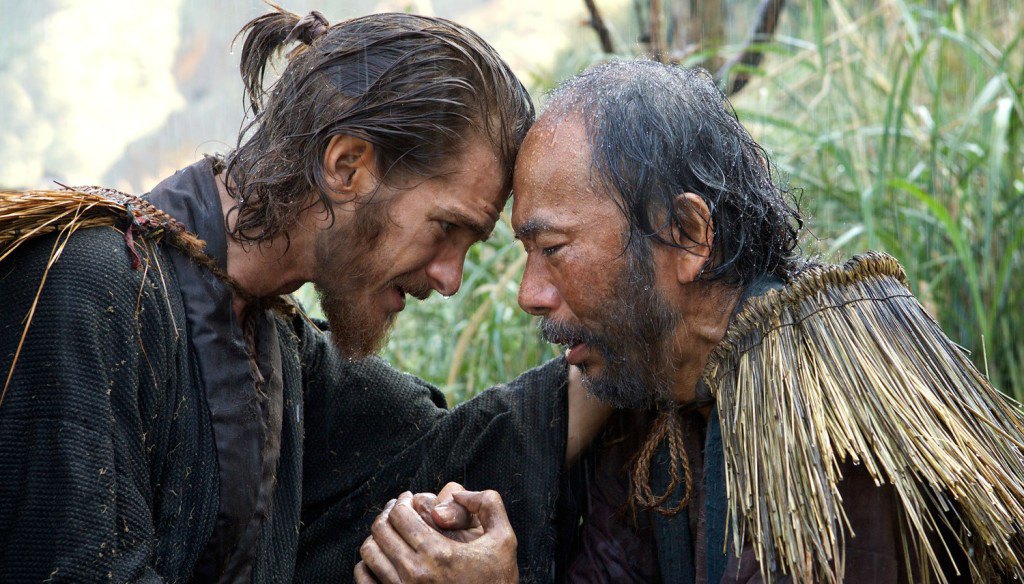 Director: Martin Scorsese
Starring: Liam Neeson, Andrew Garfield, Adam Driver
Synopsis: In the seventeenth century, two Jesuit priests face violence and persecution when they travel to Japan to locate their mentor and to spread the gospel of Christianity.
Why Anticipate ?: Martin Scorsese is one of the greatest directors to ever walk on this planet. So, his follow up of the exceptional 'The Wolf of Wall Street' automatically becomes the most anticipated film of the year. This being a period-drama, it could also mark a welcome shift in tone of Scorsese's style. At the same time, it will be a change of pace for Liam Neeson, who has been busy collecting fat pay-checks off-late. Scorsese doesn't make bad films. He makes good films. Or he makes great films. We'll have to wait and see which category does 'Silence' belongs to.
Part – 1