Thanksgiving, without a doubt, is one of the most popular holidays. This is a time when the entire family comes together and celebrates with each other before getting busy in their lives once again. Thanksgiving is celebrated to thank God for the love, care, and affection we continue to receive from him throughout the year. This tradition actually began as a symbol of honoring the gods after the harvest season for providing us with enough food to last a year. The Thanksgiving dinner is a special occasion in all households during this time — with or without turkey.
In this day and age when we are extremely busy with our personal lives, it is rather important to celebrate occasions like Thanksgiving because this is the only time we get close to our friends and families and connect with each other at a personal level. We all know that any special occasion might also call for a movie-watching experience together for the family to bond well. Now if you are wondering as to which movies should be ideal to watch with your family on such an occasion, do not worry because we have got you covered. Here is the list of some really good Thanksgiving movies which you can readily stream on Netflix:
7. Lez Bomb (2018)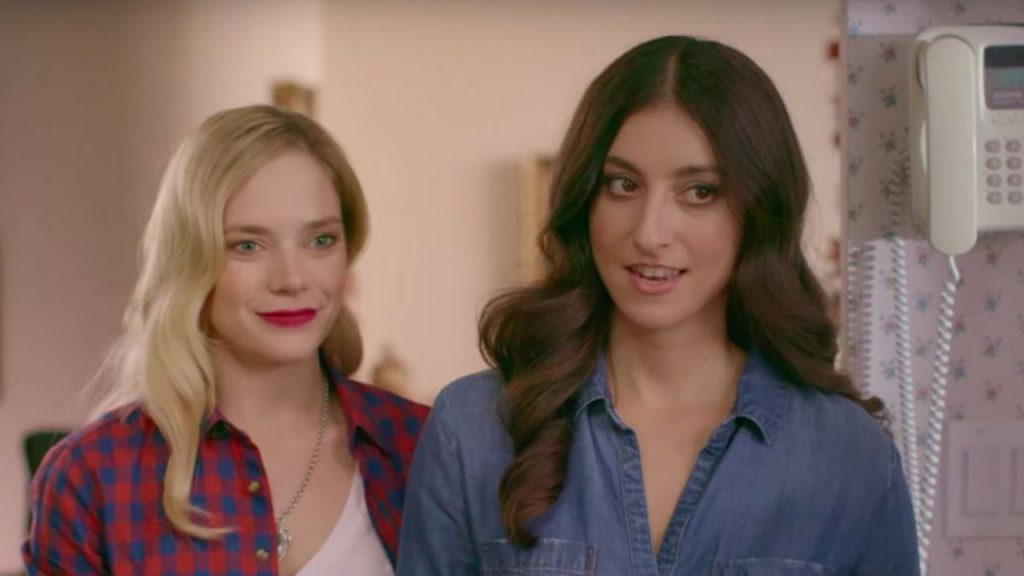 Thanksgiving is a time when we bond with our families and get together to partake in the intimacy we share with our loved ones. Thus, we might assume that this will be the right time to come out to our family regarding things we have always wanted to share with them.
The central character of the film is a writer called Lauren who has been in a relationship with a woman for around six months now. Lauren has decided that she will bring her girlfriend to her family during Thanksgiving and introduce her to everyone. But the problem is that each member in her family is a rather quirky character with many dimensions to themselves. When she does bring her girlfriend Hailey home, a rather hilarious comedy of errors ensues. We have seen many films over the years where a person introduces his/her lover from the opposite sex to the family during Christmas or Thanksgiving. This film uses the same trope, but introduces a lesbian couple to the mix.
6. See You Yesterday (2019)
If you want to watch a sweet little adventure film with your family during Thanksgiving, it simply does not get better than 'See You Yesterday'. A Netflix original, this film is co-written and directed by Stefon Bristol. The central character of 'See You Yesterday' is a little girl name C.J. Walker who is not only the best student in her school, but is also a science genius. C.J.'s vast knowledge helps her come up with a time machine which looks like a backpack. Using it, she and her friends can travel to any point of time with ease. C.J. has come up with this device in the first place because she wants to go back in time and save her brother who has recently passed away. Though she is successful in her mission, C.J. forgets that messing with the space-time continuum can have disastrous effects.
Though this is a science fiction film, its premise is rather sweet and enjoyable. The best aspect of the film is that it breaks the stereotypes associated with black people in mainstream films and presents us with something rather fresh and unique.
5. The Princess Switch (2018)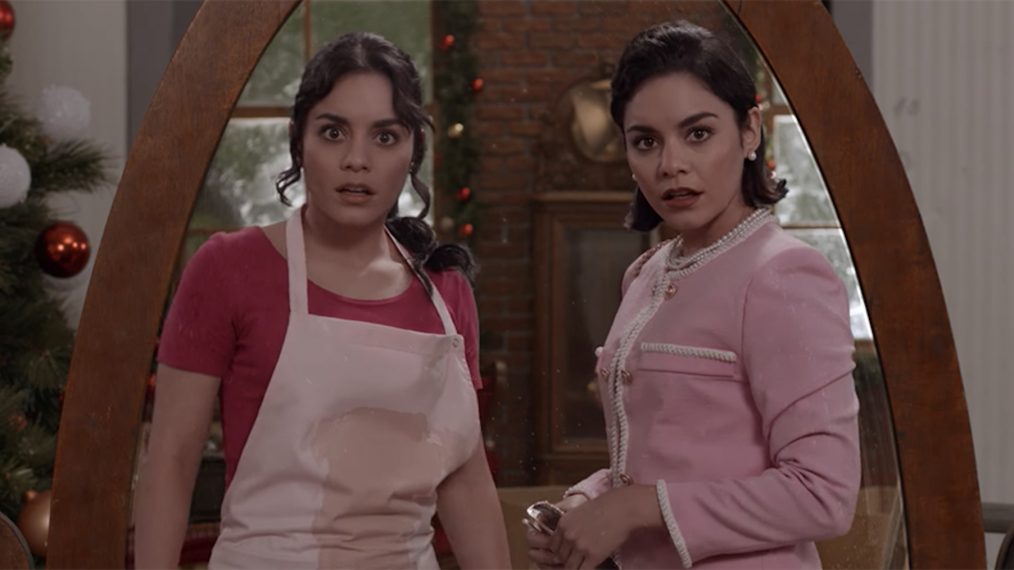 Vanessa Hudgens stars in this hilarious Netflix original comedy film in interesting dual roles. When the film starts, we see her as a baker from Chicago called Stacy DeNovo. She finds herself in a bit of a challenge when her friend Kevin registers her name among the participants of a cake making competition in the kingdom of Belgravia. Though reluctant at first, Stacy ends up participating in the same and this is where she comes across Lady Margaret Delacourt, Duchess of Montenaro (also played by Hudgens).
When the two characters meet for the first time, they are surprised by the similarity in their looks, and the duchess decides to take advantage of the same. She asks Stacy to exchange lives with her for a while because she wants to experience life as an ordinary person at least once. Stacy does agree to the same as she will also be getting a chance to live as a highly important figure in the kingdom. Despite things going smoothly at first, problems arise when the two women end up falling in love with the other person's boyfriend/fiance.
Comedies of error are rather fun to watch in a family setting, and this film is ideal in that regard. Hudgens' interesting performances in the two characters, along with the strong humor pervading throughout the story, make this film an irresistible watch.
4. Otherhood (2019)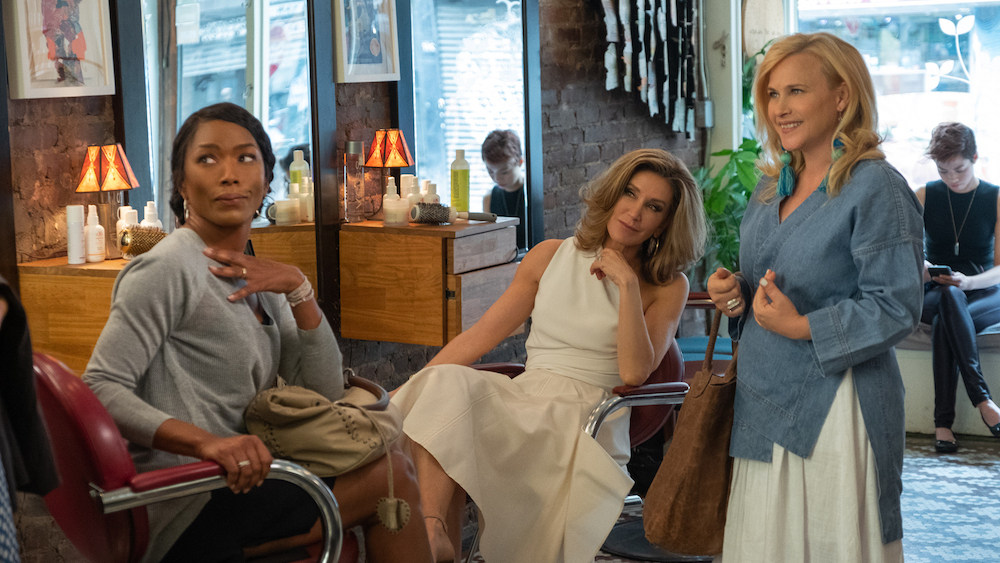 Netflix is a streaming platform we can always count on to bring out films which deal with subjects we do not generally get to see in mainstream cinema. While dealing with interesting issues, the Netflix original films never become too cerebral, and always hold on to the entertainment factor.
If you wish to watch a film this Thanksgiving with your girl friends, 'Otherhood' is the film you should opt for. The story of this film centers around three middle-aged women who suddenly plan to go to New York and meet their sons during Mother's Day. However, on arriving at their sons' places, the women see that their children are living lives on their own terms and do not really need their help. This is when they decide to devote time to themselves and indulge in pleasures which they had never tried. While on this rollercoaster ride, the women realize that it is extremely important to give yourself some time and treat yourself to the pleasures in life. Just being a successful mother or wife or daughter is not the ultimate goal for any woman.
3. The Meyerowitz Stories (2017)
One of the most important films on this list, 'The Meyerowitz Stories' has a stellar star cast comprising of Adam Sandler, Ben Stiller, Dustin Hoffman, Elizabeth Marvel, and Emma Thompson. The central character of this film is a man called Harold (Hoffman), who is a retiring professor of Bard College and a successful sculptor. All of his children come together one by one under his wing when they realize that life is becoming too difficult to handle on their own accords. Though the family is quite dysfunctional at first, they slowly begin to realize that despite all of the differences, no one will have your back like your family does in times of trouble.
Solid performances and a strong script are the best aspects of this film. Director Noah Baumbach is someone who has always thought out of the box, and here too, his spirit can be felt throughout the course of the film.
2. Seventeen (2019)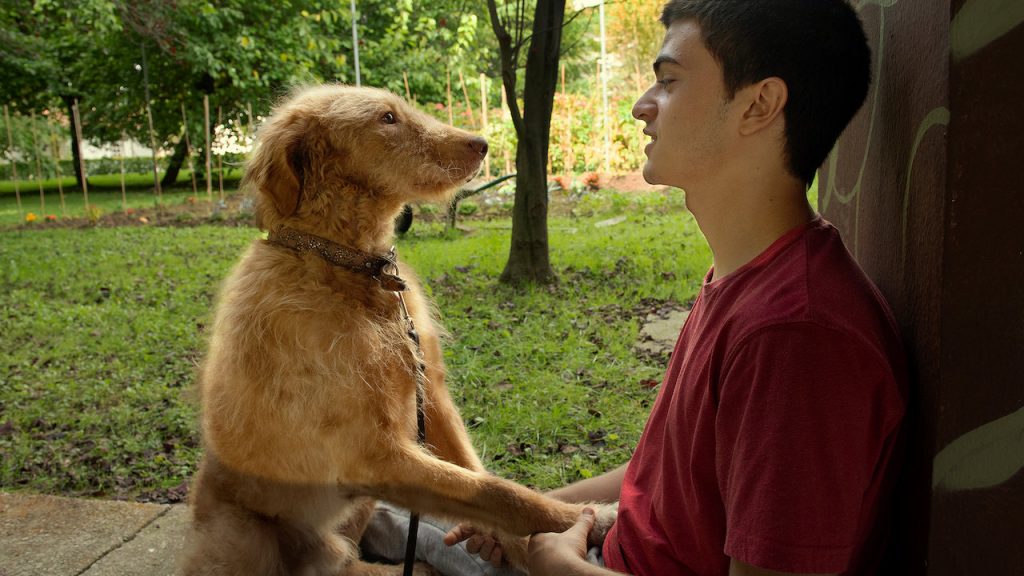 One of the sweetest films you will come across on Netflix, 'Seventeen' is the story of a teenaged boy called Hector and his relationship with a dog. Hector one day finds himself in a juvenile detention center where he has to spend a considerable amount of time because of an offense he has committed. Inspired by one of his counselors at the detention center, Hector takes up caring for a little dog who is kept at a rescue shelter just near his institution.
Hector names the dog Sheep, and bonds with the animal quite soon. Sheep seems to be rather happy to be in Hector company. However, when Sheep is given to his new owners, Hector gets restless and escapes from the detention center to look for him. Dogs are a man's best friend, and the profound impact this creature can have in our lives is shown in this film with great effect. If you are looking for a film about longing and love, 'Seventeen' will surely not disappoint you.
Read More: Best Christmas Movies on Disney+
1. The Holiday Calendar (2018)
Yes, we are very much aware of the fact that 'The Holiday Calendar' is a Christmas film, but it does have all the films which would make it one of the best Thanksgiving films you can watch. The central character of this film is a girl called Abby who is a photographer by profession. While she does have many big dreams, all she ends up doing is clicking pictures of Santa and children during Christmas. When she goes home to be with her family during Christmas, Abby is given a magical calendar by her grandfather. This calendar is able to predict the future, and goes on to bring in massive changes in our protagonist's life.
Yes, this film is filled with festive cliches, but is that not what you want to enjoy when you sit down with your family for a movie after a delightful Thanksgiving dinner? So do not worry about any critical commentaries you must come across regarding this film online. Just enjoy it in the company of your loved ones.
Read More: Best Christmas Movies on Netflix