Directed by Chloé Wallace, Netflix's 'A Perfect Story' is a Spanish romance show about the complications of love and finding your destiny in unlikely places. The show features compelling performances by Anna Castillo and Álvaro Mel as the leads, Margo and David, and follows their story. As the heiress to one of the most successful hotel empires in the country, perfectionist Margo could not be more different than imperfect David, who lives on his best friend's couch while juggling three eclectic jobs. Nevertheless, after running away from her wedding, Margo runs into the recently-dumped David in a chance meeting.
As a plan to help each other get back together with their respective exes is hatched, the two spend more and more time together. Things complicate after Margo realizes David, with all his chaotic winds, fits weirdly perfectly into her life. The show provides a highly-entertaining rom-com story developed throughout the season. Due to the same, viewers, having formed a connection to Margo and David, must be curious about a potential continuation of their love story. As such, here is everything we know about a possible second season for 'A Perfect Story.' SPOILERS AHEAD.
Will There Be A Perfect Story Season 2?
Originally titled 'Un Cuento Perfecto,' 'A Perfect Story' premiered worldwide on July 28, 2023, on Netflix. The debut season consists of 5 episodes, 40 minutes long on average, with almost an hour-long finale. The show, an adaptation of Elísabet Benavent's 2020 eponymous novel with a screenplay by Marina Pérez, faithfully follows the source material and presents a satisfactory adaptation for fans of the latter.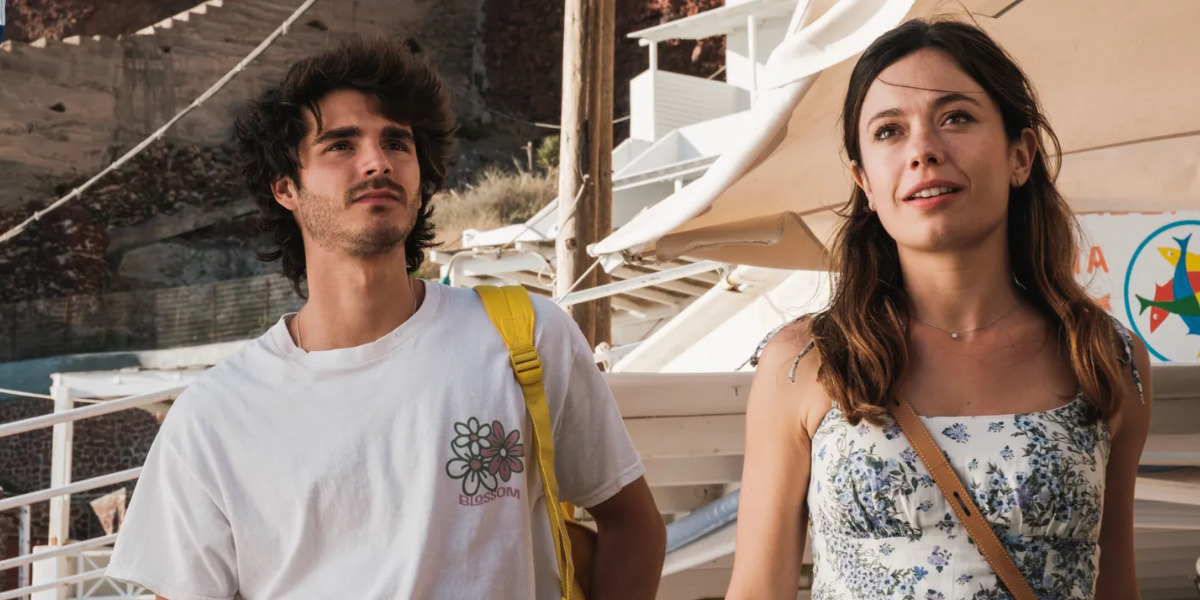 Therefore, since the show covers Benavent's novel in its first season, the chances of a second season seem slim to none. Considering the book is a standalone so far, the show may leave the story as it is without adding its own spin on it for a second season. Yet, Netflix seems to enjoy making its way through Benavent's literature, given its previous adaptations of the author's two other works as the show 'Valeria' and the film 'Sounds Like Love.'
As such, based on the success of works inspired by Benavent's novels, it won't be much far-fetched to expect a possible second season for 'A Perfect Story,' should the miniseries become wildly popular among audiences. As of now, the friends-to-lovers comedy series has received mostly positive reviews, with a general consensus that the show makes for delightful light-hearted watch. Therefore, if the show does particularly well on streaming, Netflix may decide to bring it back for a second season. Given the show's dedication to maintaining accuracy from its source material, it is likely that Benavent would be a part of the development for a possible second season.
The first season ends with Margo and David in London, living up to their potential by each other's side. A second season could easily explore this change of scenery and delve into how the couple's lives turn out in each other's company. As is popular within the genre, another season could also revolve around a wedding or a baby, depicting their journey through a significant relationship milestone. Alternatively, the show could take a drastic turn and bring in an entirely new couple to focus on for a second season. In any case, the possibilities are endless.
Nevertheless, a second season will rely entirely upon the streaming numbers that 'A Perfect Story' manages to rack up in the coming days. If the show does exceptionally well, leading Netflix to announce a renewal in the following days, viewers can expect another season to arrive sometime between mid-to-late 2025. However, it's best to wait for an official announcement by the production companies or Benavent herself.
Read More: A Perfect Story Ending, Explained