One would recognize Aaron Eckhart's face, at least half of it, as Gotham's District Attorney, Harvey Dent in Christopher Nolan's 'The Dark Knight.' He has appeared in several commercially successful and critically acclaimed movies apart from the Batman movie like Steven Soderbergh's 'Erin Brockovich.' His portrayal of the tobacco lobbyist in 'Thank You for Smoking' was recognized by audiences and critics alike, earning him a Golden Globe nomination.
Born in California, his family relocated to England when he was 13 years old. After four years, Eckhart moved to Australia and attended the American International School of Sydney. In 1994, Eckhart graduated from Brigham Young University in Utah with a degree in fine arts. While completing his bachelor's degree, Eckhart landed his debut role in 'Godly Sorrow,' a Mormon movie. Later, he took up minor roles, mostly in television shows, like being an extra on 'Beverly Hills, 90210' and the rather short-lived 'Aliens in the Family.'
His first major appearance came with the movie, 'In the Company of Men,' for which he had been approached by director-writer Neil LaBute. The two had met when Eckhart was shooting for 'Godly Sorrow.' Eckhart's portrayal of a sadistic, white-collar worker trying to seduce a deaf woman only to dump her was received exceptionally by critics. An adaptation of a play of the same name, the movie won the New York Film Critics Circle Award for the Best Film, while Eckhart won the Independent Spirit Award for Best Debut Performance.
After a string of critically appreciated performances, Eckhart co-starred alongside Ben Affleck in the sci-fi thriller, 'Paycheck' based on a short story by Philip K. Dick. However, the movie opened to largely negative reviews. Moreover, he also appeared in the massively popular sitcom, 'Frasier' for a couple of episodes as a guest star.
After the commercial success of 'Thank You for Smoking,' Eckhart started to be cast in more popular movies. He was chosen in People magazine's 100 Most Beautiful People in 2006. He was paired with Jennifer Aniston in the romantic movie, 'Love Happens' and Nicole Kidman in the drama, 'Rabbit Hole.' He has even shared screen space with Johnny Depp in the film adaptation of Hunter Thompson's novel, 'The Rum Diary.' Moreover, he was a part of the cast of 'Olympus Has Fallen' and its sequel 'London Has Fallen.'
Before considering acting as a career choice, Eckhart revealed in an interview, that he wanted to become a songwriter. He also shared how hypnosis allowed him to quit drinking and smoking. Serious and hardworking when it comes to his profession, Eckhart has multiple projects lined up for the future that we would love to see him in. The actor is sure to amaze us with his performances, as always.
Read More: Upcoming Idris Elba Movies
3. Line of Duty (2019)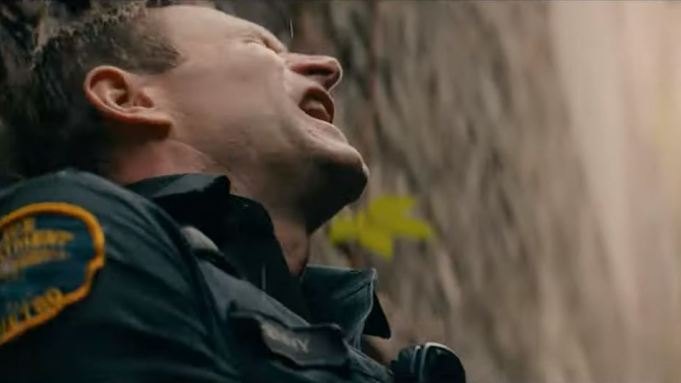 Aaron Eckhart will witness the release on another one of his movies, 'Line of Duty' on 15th November 2019. An action thriller, the movie is about a police officer who is tasked with locating a kidnapping victim after the kidnapper was accidentally killed by him.
Yet another film about a disgraced police officer, 'Line of Duty' is directed by Steven C. Miller who has previously helmed three movies, all of which starred Bruce Willis, 'First Kill,' 'Marauders' and 'Extraction.' His upcoming movie sees Aaron Eckhart, Dina Meyer and Giancarlo Esposito in lead roles. Eckhart plays the role of the disgraced police officer.
2. Wander (TBA)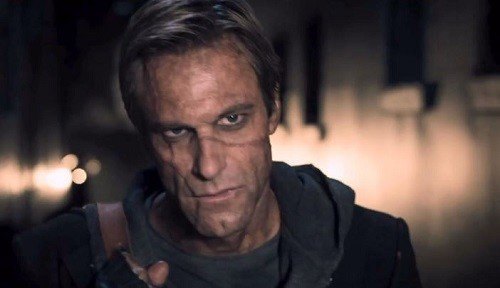 Aaron Eckhart is set to play the lead role in another thriller titled 'Wander.' It is being directed by April Mullen- a Canadian actress and filmmaker who is known for having helmed 'Below Her Mouth' which was screened officially at the Toronto International Film Festival.
The story is about a suspicious death in a small town by the name of Wander. When a private investigator, who suffers from mental instability, gets hired to investigate the case, he begins to think that the case might have something to do with the death of his daughter.
A conspiracy thriller, it is about the private investigator's conviction that the small-town death is linked to a conspiracy cover-up. Whether there is actually a conspiracy or not will be the movie's central mystery. Aaron Eckhart will play the role of the mentally disturbed officer and will be joined by Katheryn Winnick, known for the TV show, 'Vikings' and Tommy Lee Jones from 'No Country for Old Men.' The movie is currently in its post-production stage and was supposed to release this year. But the chances of a 2019 release seem bleak.
Read More: Benedict Cumberbatch Upcoming Movies
1. Afterward (TBA)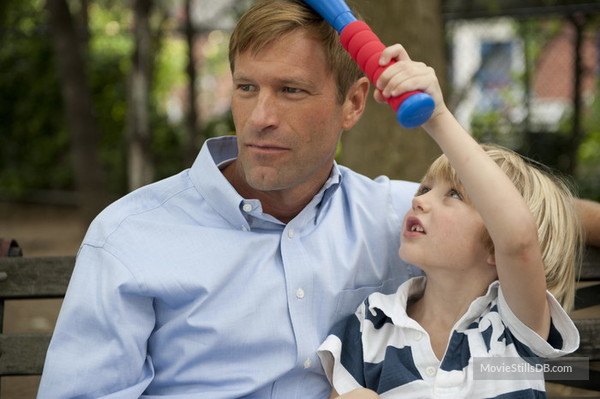 Aaron Eckhart will be seen in another movie about a small-town death with a plot that might sound similar to 'Wander.' This one tells the story of a father's attempt to seek justice for his daughter who died in an accident. However, he is unaware of the danger lurking behind him as someone is desperate to cover up the truth and can even kill to do so.
'Afterward' is being directed by Dito Montiel who has previously helmed movies like the Shia LaBeouf drama, 'Man Down,' 'A Guide to Recognizing Your Saints' that starred Robert Downey Jr. and Channing Tatum, 'Fighting' which also starred Channing Tatum and 'The Son of No One' which saw Al Pacino team up with Tatum.
ALREADY RELEASED
Midway (2019)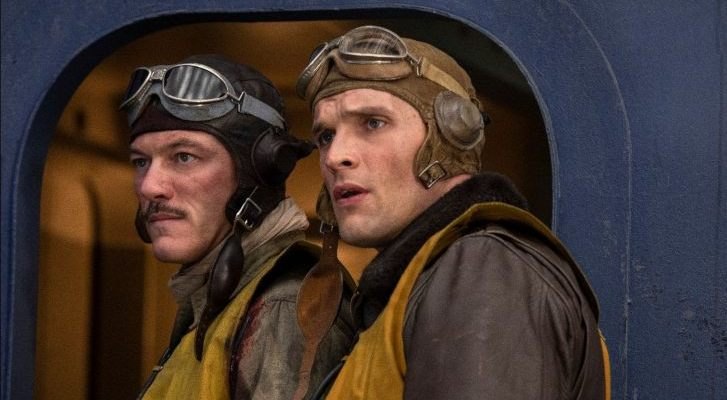 Released on 8th November 2019, 'Midway' is an American war movie about the Battle of Midway in 1942. Fought between the American and Imperial Japanese Naval forces, the four-day battle changed the course of the Second World War that the Allied forces eventually won. The film is directed by Robert Emmerich who is known for thrillers with a grand scope like 'Independence Day' and 'Day After Tomorrow.' Apart from Eckhart, the movie stars Nick Jonas, Patrick Wilson, and Luke Evans. With tons of special effects, 'Midway' is a visual spectacle of wartime destruction.
Read More: Christian Bale Upcoming Movies