For fans of 'Breaking Bad', Aaron Paul needs no introduction. During his celebrated run in AMC's epic crime drama, Paul's performance as Jesse Pinkman became a fan favorite. But things didn't exactly come to him easily. He had to work very hard for years in minor roles before acquiring the role of Pinkman. Even after the show's conclusion, his career remains complicated, but he is, without a doubt, a truly amazing talent.
Aaron Paul was born as Aaron Paul Sturtevant on August 27, 1979, in Emmett, Idaho. In 1996, he moved to Los Angeles in order to pursue a career in Hollywood. During his initial years in the business, he appeared in a lot of music videos. He appeared in blink and miss roles in movies like 'Mission: Impossible III' (2007), and 'The Last House on the Left" (2009).
Paul appeared in various hit TV shows albeit in smaller roles or for just one episode. He also appeared in shows like 'Criminal Minds', 'Bones, 'NCIS', 'Veronica Mars' and 'The X-Files'. But he caught 'Breaking Bad creator Vince Gilligan's attention through his performance in the role of Scott Quittman on HBO's 'Big Love'. But it was definitely 'Breaking Bad' that played the chief role in shaping his career. Initially, the character of Jesse Pinkman was supposed to star in just the first season but Paul impressed everyone with his passionate performance as the young rookie meth addict-cum-dealer and played an instrumental role in turning the film into a massive success.
Paul's post-Breaking Bad career graph is full of ups and downs. In 2014, he appeared in the big-budget flicks 'Need For Speed' and 'Exodus: Gods and Kings'. Both of these failed to impress critics and the box office. After that, he acted in movies like 'Eye in the Sky' (2015), 'Fathers and Daughters' (2015), 'Central Intelligence' (2016), and in Hulu's series 'The Path' (2016-2018), in which he also served as a producer.
When we are talking about Paul's behind the scenes involvement, we need to remember that he is also an executive producer for Netflix's award-winning animated series 'Bojack Horseman'. After 'Breaking Bad', Paul's fame didn't take a nosedive because his Todd Chavez is one of the most prominent characters in 'Bojack Horseman'. At this point you must be wondering what is the next Aaron Paul movie or TV show? Well, here's the list of upcoming Aaron Paul films and TV shows scheduled to release in 2019 and 2020. We can only hope that the latest Aaron Paul movies would be as good as some of his recent ones.
5. The Parts You Lose (October 4, 2019)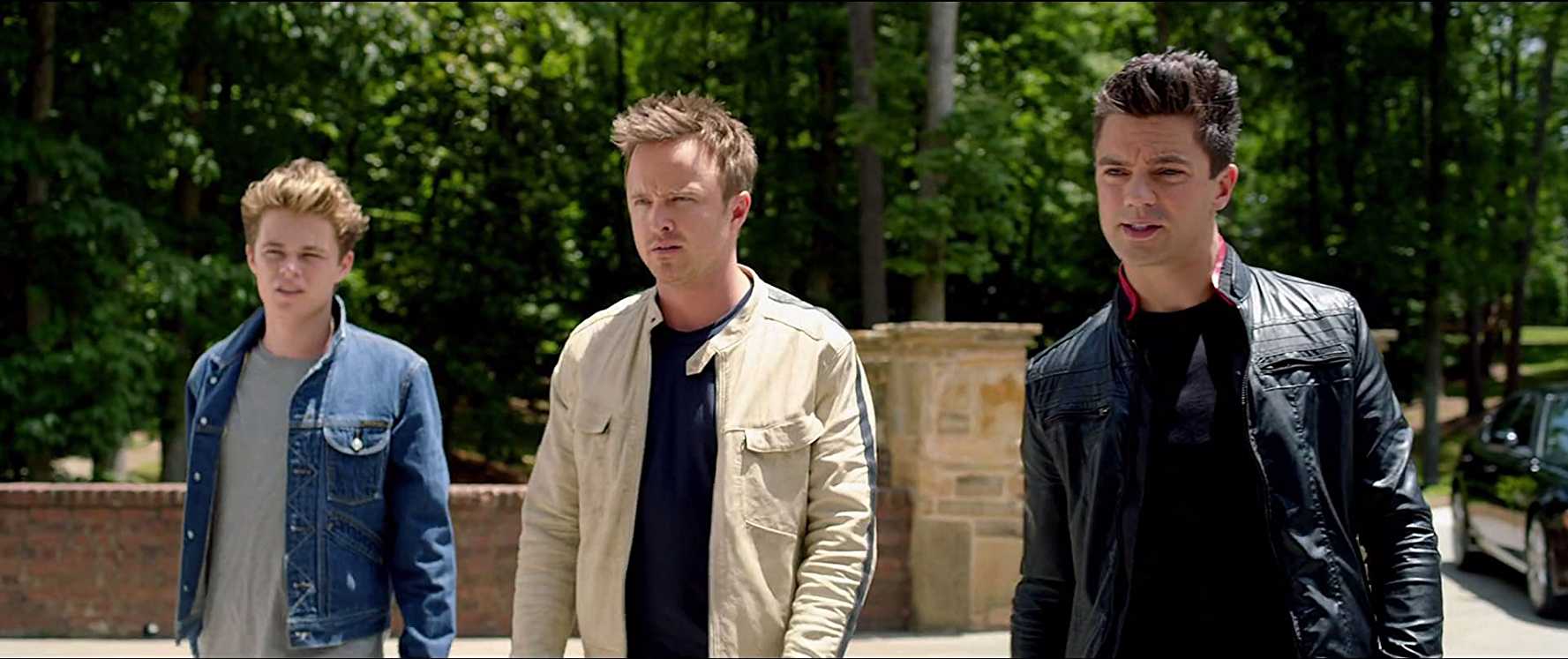 Aaron Paul's immediate release is the new thriller named 'The Parts You Lose'. The movie, directed by Christopher Cantwell, tells the story of a fugitive criminal and his connection with a deaf boy as moral dilemmas intensify. It stars Mary Elizabeth Winstead and Scoot McNairy as the deaf boy Charlie's parents. Charlie is played by Danny Murphy and Paul plays the scarred criminal. Charlie faces a lot of hardships in his school because of his deafness and one day he helps an unknown stranger. The two strike a bond as the stranger helps him in life and acts as his father figure. However, one day, things change drastically as police come looking for him. Charlie undergoes an emotional crisis as the relationships get complicated. The movie seems to have a very interesting premise and if the makers can handle the complexity of the plot, it can very well turn out to be a success for Aaron Paul.
4. Truth Be Told (2019)
This indeed is a very big project for Aaron Paul. It's an Apple TV+ crime thriller series that follows a podcaster Poppy Pernell (Octavia Spencer) as she investigates a convicted murderer, Warren Cave (Aaron Paul). The show is based on Kathleen Barber's book 'Are You Sleeping'. Apple recently released a short teaser for the series and from the looks of it, the show is going to be one complex crime thriller, like 'Mindhunter'. We don't have a release date yet but Apple TV+ is scheduled to release commercially on November 1, so we expect to be able to stream the show shortly after that.
3. Westworld (2017-)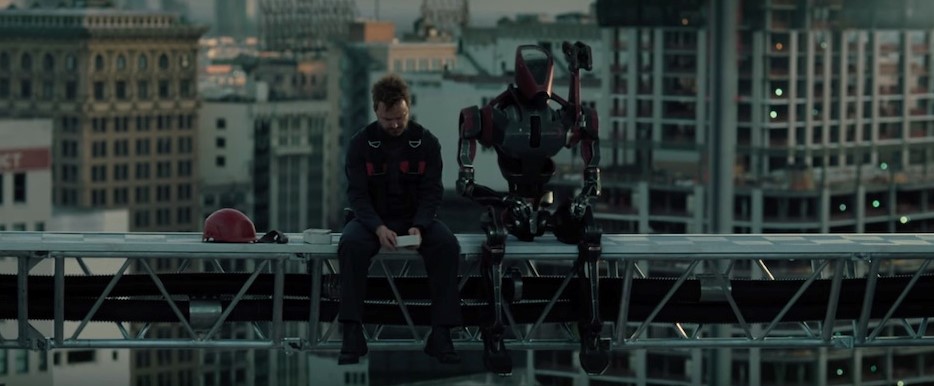 HBO's bid to continue their dominance in the small screen after 'Game of Thrones' gave rise to the highly conceptual 'Westworld'. The debut season, replete with memorable performances and an engaging storyline, was received with thunderous applause. 'Westworld' established a sci-fi world of wish fulfillment in the wild west setting where robots are used as vehicles to satisfy the repressed desires of the wealthy. The second season upped the ante on an already complex plot and the storytelling got burdened by its own ambitiousness. Season three aims to revert back to the original tone that made it so popular in the first place. Aaron Paul plays Caleb, a construction worker in Los Angeles, who crosses path with Dolores (Evan Rachel Wood). The trailer dropped a few months back, and it promised great things, especially Paul's Caleb. It will release in 2020.
Read More: Upcoming Bryan Cranston Movies
2. Bojack Horseman (2013-)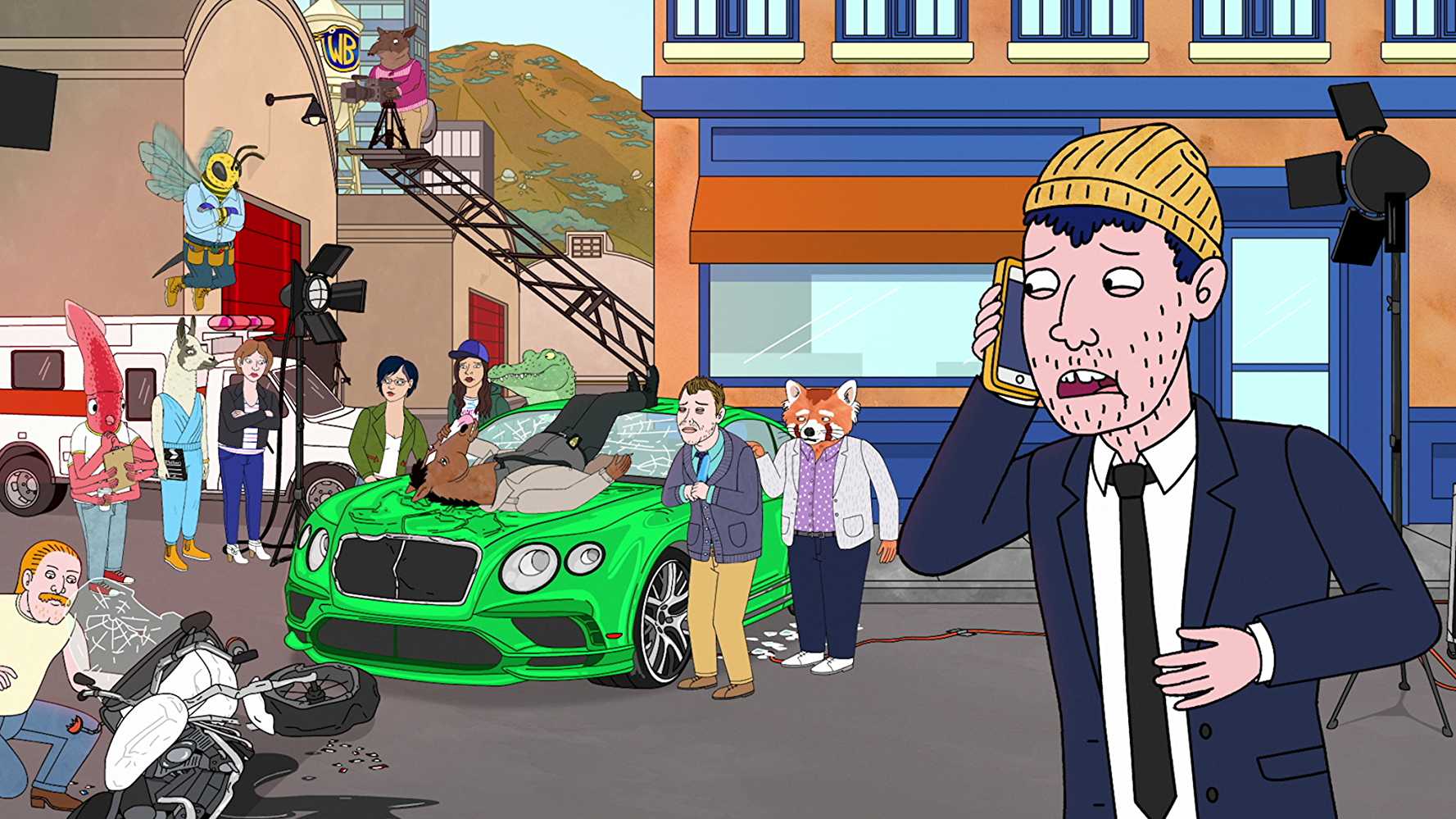 'Bojack Horseman' is, in my humble opinion, Netflix's greatest gift to humanity. And I'm saying this while keeping in mind 'House of Cards' and 'Better Call Saul' as well. 'Bojack Horseman' is a show you didn't know you needed but after you start watching it, you realize that for an seemingly ordinary 'animated comedy series', the show gets uncomfortably personal to us and exposes the darkness lurking within us. The show's strong social commentary can only be matched by 'Rick and Morty'. 'Bojack Horseman' mocks the 21st-century showbiz world and the depressed urban culture. It features a band of washed-up, depressed, insecure and self-destructive characters as they commit things with life-changing consequences. Will Arnett voices Bojack while Aaron Paul voices Todd Chavez. The sixth season of this highly successful show will be its last. The first trailer for season 6 was announced a few days back and the season will be released in two parts, the first on October 25 and the second one on January 31, 2020.
Read More: Upcoming Adam Brody Movies
1. El Camino: A Breaking Bad Movie (October 11, 2019)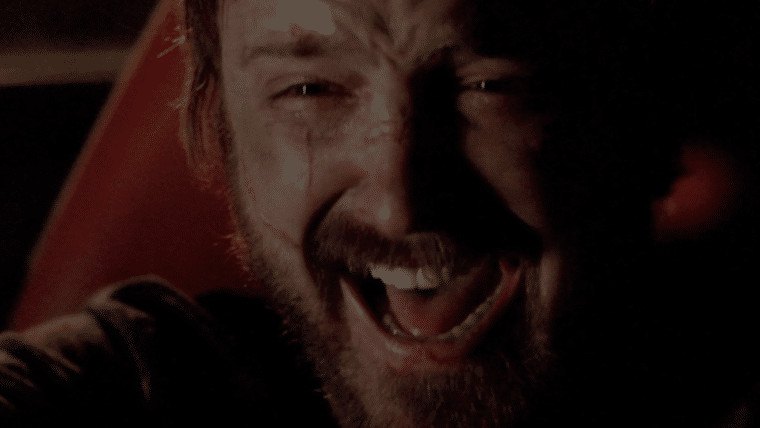 This is it! It can't get any bigger than 'El Camino', this October. The most anticipated movie on Netflix's calendar follows the story of Jesse Pinkman after everything that happened to him in 'Breaking Bad'. Made by the same band of makers that made the groundbreaking 'Breaking Bad' and its incredibly awesome spin-off 'Better Call Saul', 'El Camino' will trace Jesse's tortured existence and the consequences of the murder spree of Walter White which killed the whole criminal gang of Jack. Jesse is finally free from both the literal slavery and Walt's influence as he breaks down manically while breathing the air of freedom.
Aaron Paul will play the drained Jesse Pinkman, while numerous characters from the Breaking Bad universe are also expected to appear. However, fans will stay glued to the screen in the hope of an appearance or at least a reference to Walter White (Bryan Cranston). Judging by the looks and the immense hype, 'El Camino' seems to act as an extremely emotional adieu to Jesse.
Read More: Upcoming Jon Hamm Movies