Born and brought up in New York, Abigail Breslin embarked on her journey to the entertainment world at a very tender age. She appeared in a commercial at the age of three and made her film debut with 'Signs' (2002), directed by M. Night Shyamalan when she was only five. She portrayed the character of Bo Hess in the film, the daughter of the protagonist. The film received mostly favorable critical reviews, and young Abigail was praised for her performance. Following 'Signs', she appeared in films like 'Raising Helen' (2004) and 'The Princess Diaries 2: Royal Engagement'. She has been a part of the independent film 'Keane' (2004), directed by Lodge Kerrigan. She played the role of a young girl, Kira Bedik, who reminds the disturbed protagonist of the film of his abducted daughter. Yet again, Breslin's performance garnered accolades.
However, it was not until 2007 that the world witnessed her breakthrough performance. In the comedy-drama 'Little Miss Sunshine' (2007), she portrayed a beauty pageant contestant, Olive Hoover– the youngest member of a dysfunctional family. The movie turned out to be critically and commercially successful, grossing $100 million worldwide. Breslin played the role with utmost seriousness and dedication. Her performance earned her nominations for the Screen Actors Guild Award and the Academy Award for Best Supporting Actress.
Apart from the big screen, the actress made her stage debut with the play 'Right You Are (If You Think You Are)' in 2007 in New York City at the Guggenheim Museum. She starred alongside an ensemble cast consisting of Cate Blanchett, Dianne Wiest, Natalie Portman, and Peter Sarsgaard. The actress continued to appear in quite a number of films, including 'The Ultimate Gift' (2006), 'The Santa Clause 3: The Escape Clause' (2006), 'No Reservations' (2007), 'Definitely, Maybe' (2008), 'Nim's Island' (2008), and 'Kit Kittredge: An American Girl" (2008). Even for films that hardly managed to do well, her sharp and serious acting skills caught the eyes of critics. In the 2009 film 'My Sister' s Keeper', directed by Nick Cassavetes, she played Anna Fitzgerald, a young girl who was conceived to be a donor for her sister, a patient suffering from leukemia. She shared screen space with the likes of Cameron Diaz, Sofia Vassilieva, Jason Patric, and Alec Baldwin, during the course of the film.
In the early half of 2010, the actress made her Broadway debut with 'The Miracle Worker' at the Circle in the Square Theatre. The three-act play was based on Helen Keller's autobiography 'The Story of My Life', and Breslin was cast as Helen Keller. Breslin has explored various genres during her career span. In fact, because of her unique way of dealing with her on-screen characters, her natural charisma and impeccable skill, today she is one of the most sought after actresses of her generation. She played the title character in the drama film 'Janie Jones' (2010); lent her voice in the animated comedy 'Rango' (2011), and also starred in Garry Marshall's romantic comedy 'New Year's Eve' (2011). Following these, she was cast in the thriller 'The Call' in 2013, and also in the supernatural horror film 'Haunter' (2013). She was cast alongside Julia Roberts, Benedict Cumberbatch, and Meryl Streep in the 2013 comedy-drama film 'August: Osage County'. On the small screen, we have seen this vivacious talent in Fox's horror-comedy television series 'Scream Queens' (2015-2016), where she was cast opposite Emma Roberts, Lea Michele, and Jamie Lee Curtis. She played the role of Baby in ABC and Lionsgate's recreation of the pop-culture classic, 'Dirty Dancing' (2017).
In October of 2015, Harper Collins published Breslin's first book, "This May Sound Crazy". The book is based on her popular Tumblr "Mixtapes & Winter Coats", where she pens down honest humorous observations and the emotional nuances of her day-to-day life as a young adult.
The actress has garnered many awards and accolades, including nominations for the Academy Awards, BAFTA Awards, Critics Choice Award, Teen Choice Award, Young Artist Award, Screen Actors Guild Awards, and many more. In 2007, Breslin was ranked #8 in Forbes magazine's list of "Young Hollywood's Top-Earning Stars", after earning $1.5 million in the year 2006.
It is evident that audiences love to see her on-screen. Thus, you must be wondering about the projects she has lined up in the future. We are here to answer that as we bring all upcoming Abigail Breslin movies and television shows. Hopefully, she will amaze us in the future just as she has done in the past.
Read More: Upcoming Bruce Willis Movies
3. Zombieland: Double Tap (2019)
Director Ruben Fleischer's forthcoming zombie comedy 'Zombieland: Double Tap' is a sequel to the 2009 film 'Zombieland'. The movie stars Woody Harrelson, Jesse Eisenberg, Emma Stone, Bill Murray, and Abigail Breslin, all of whom are to reprise their roles from the previous film. Apart from them, actors like Rosario Dawson, Zoey Deutch, Luke Wilson, Thomas Middleditch, Avan Jogia, and Dan Aykroyd have also joined the cast. 'Zombieland: Double Tap' is set ten years after the events of the first film, when Tallahassee, Columbus, Wichita, and Little Rock move to the American heartland– a place where they have to battle against evolved zombies as well as the fellow survivors, teamed with the increasing pains of having a makeshift family. Filming began on January 14 this year. The film is all geared up to hit theaters across the USA on October 18, 2019, which also happens to be the tenth anniversary of the first film.
2. Stillwater (2020)

Upcoming drama film 'Stillwater' directed by Tom McCarthy stars Abigail Breslin, Matt Damon, and Camille Cottin, among others. The plot focuses on Bill Baker (to be played by Matt Damon), an Oklahoma native, who travels to Marseille, France, in order to help his estranged daughter. He makes it a mission to exonerate his daughter from the accusation of a murder which she claims she has not committed. In the course of this journey he meets a woman and her young daughter, and undertakes a personal journey of self-discovery, and also finds a greater sense of belonging in the world. The film is all set to hit the theaters on November 6, 2020.
Read More: Upcoming Ryan Gosling Movies
1. Saturday at the Starlight (TBA)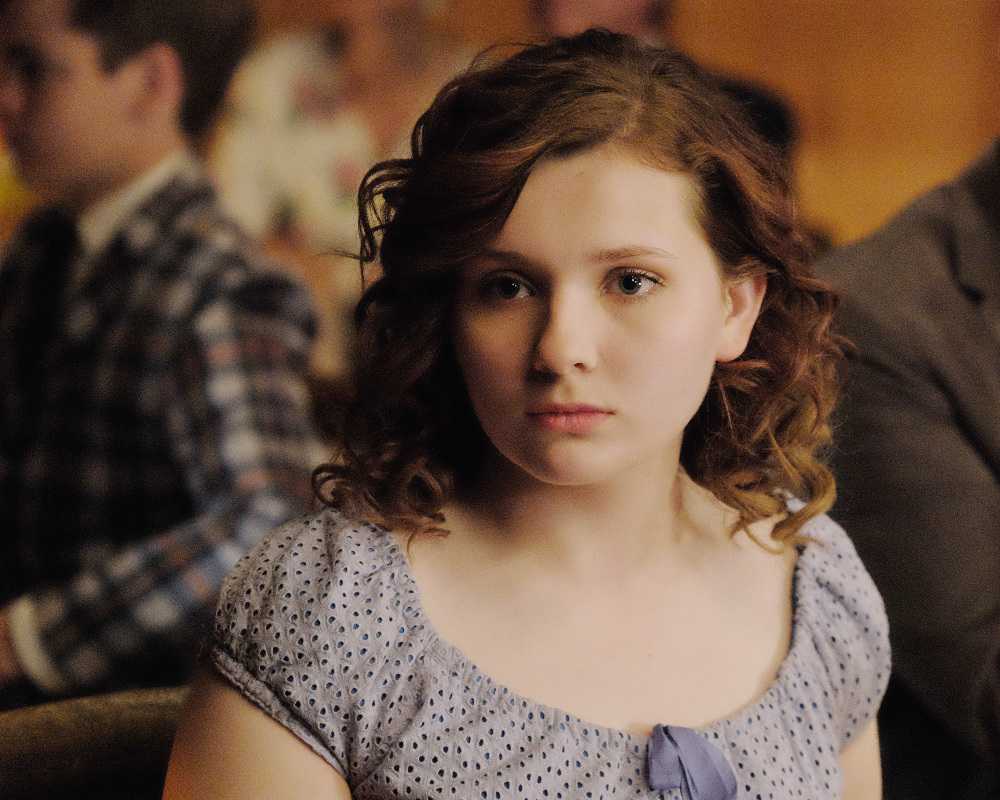 Abigail Breslin is set to star alongside actors like Denise Richards, Tony Cavalero, Michael Madsen, Booboo Stewart, Brec Bassinger, Brenna D'Amico, Josh Meyers, Zach Tinker, Steele Stebbins, Brielle Barbusca, Brian Huskey, Annie Cavalero, Jenna Davis, Christopher Ross Martin, Dylan Summerall, Nancy Harding, Sage Stewart and others in the upcoming independent comedy 'Saturday at the Starlight'. Phillip Clark Davis has directed the film, with a screenplay by Jake Disch and Nick Gligor.
The movie is an ensemble comedy, in the same vein as Richard Linklater's 1993 comedy 'Dazed and Confused'. The movie is set inside a roller rink on a single night in the mid-'90s, where teens, twins, and crooks hang out. 'Saturday at the Starlight' is currently in the post-production stage. It does not have a release date as of yet.
Read More: Upcoming John Cena Movies