It is often said that there are 7 people in the world who look exactly like you. If that is the case, it must be hard to find your doppelgangers considering the population of the Earth is more than seven billion. However, Hollywood seems to be defying science. I'm not talking about those stunts in the high budget action films. I'm talking about the fact that there are many actors and actresses in the film industry who look exactly like each other. Here is a list of some A-list actors who look alike. Be ready to be shocked. These celebrities may not be biologically identical twins but can their resemblance is uncanny.
15. Bryce Dallas Howard and Jessica Chastain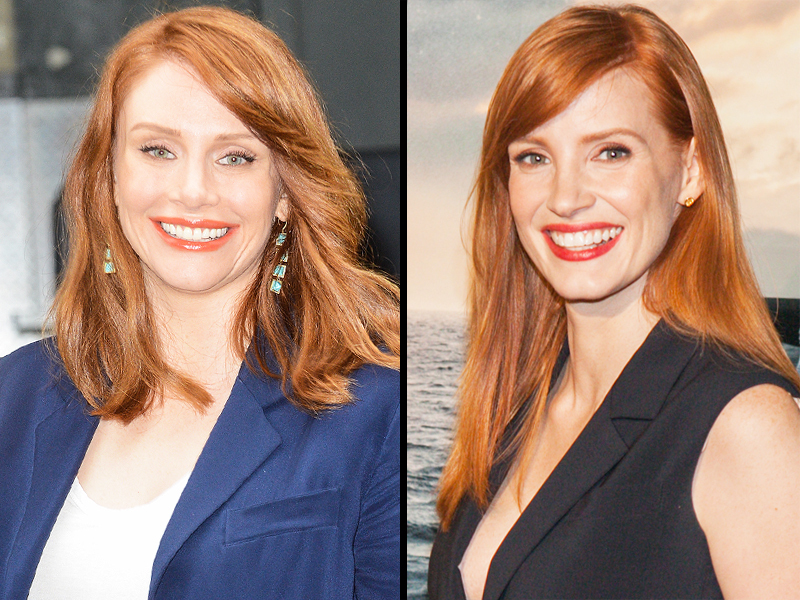 How do you tell the difference between these two? While watching 'Zero Dark Thirty' for the first time, I had to check thrice to verify which one of the two actresses I was watching. The pair have also publicly acknowledged their resemblance with Chastain putting up an Instagram post clarifying that it was Bryce Dallas Howard who was starring in Jurassic World and questioning whether people still thought whether they were the same person. The pair starred together in 'The Help', which is incidentally a great movie, however, since Chastain went blonde for the film it becomes slightly easier to distinguish between the two.
14. Nina Dobrev and Victoria Justice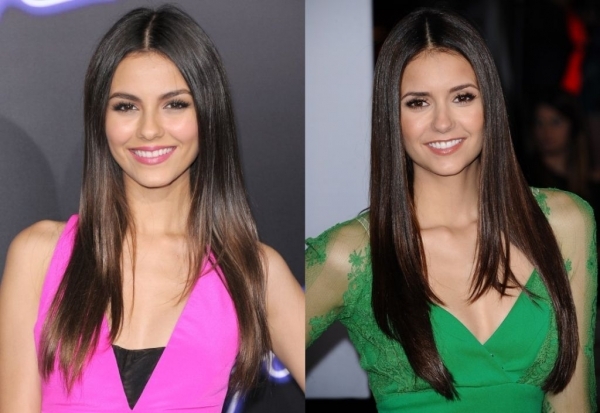 Nina Dobrev, who shot to fame for her role in 'The Vampire Diaries' looks startlingly alike to her contemporary Victoria Justice, from the Nickelodeon series 'Zoey'. Nina is the more experienced actress, with performances in movies like 'Chloe', 'The Perks of Being a Wallflower' and 'Let's Be Cops'. The two have very similar facial features and the fact that they adopt the exact same hairstyle doesn't help when fans want to differentiate between the two.
13. Mila Kunis and Sarah Hyland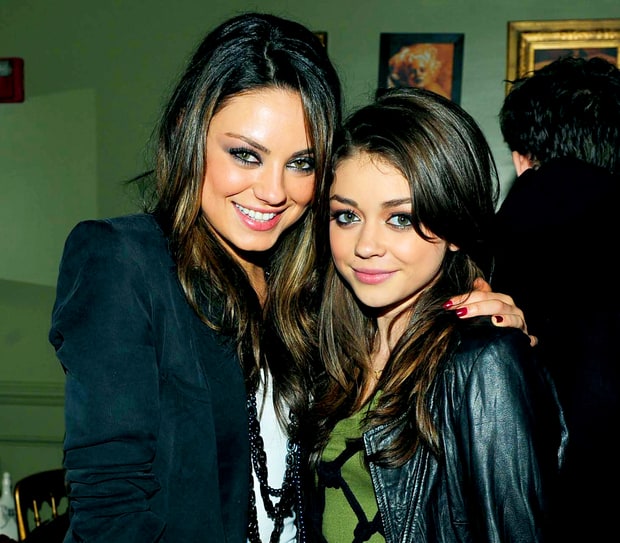 Although they are 7 years apart, The 'Modern Family' star Sarah Hyland is often mistaken for the 'Black Swan' star Mila Kunis. "I think its' the biggest compliment ever, she's so beautiful," Sarah said. "We have joked about this to where she's come up to me being like, Okay, so people think I'm like you,' this was like four years ago maybe and she was like, 'Sometimes I pretend to be you so I feel like I'm young."
12. Tom Hardy and Logan Marshall Green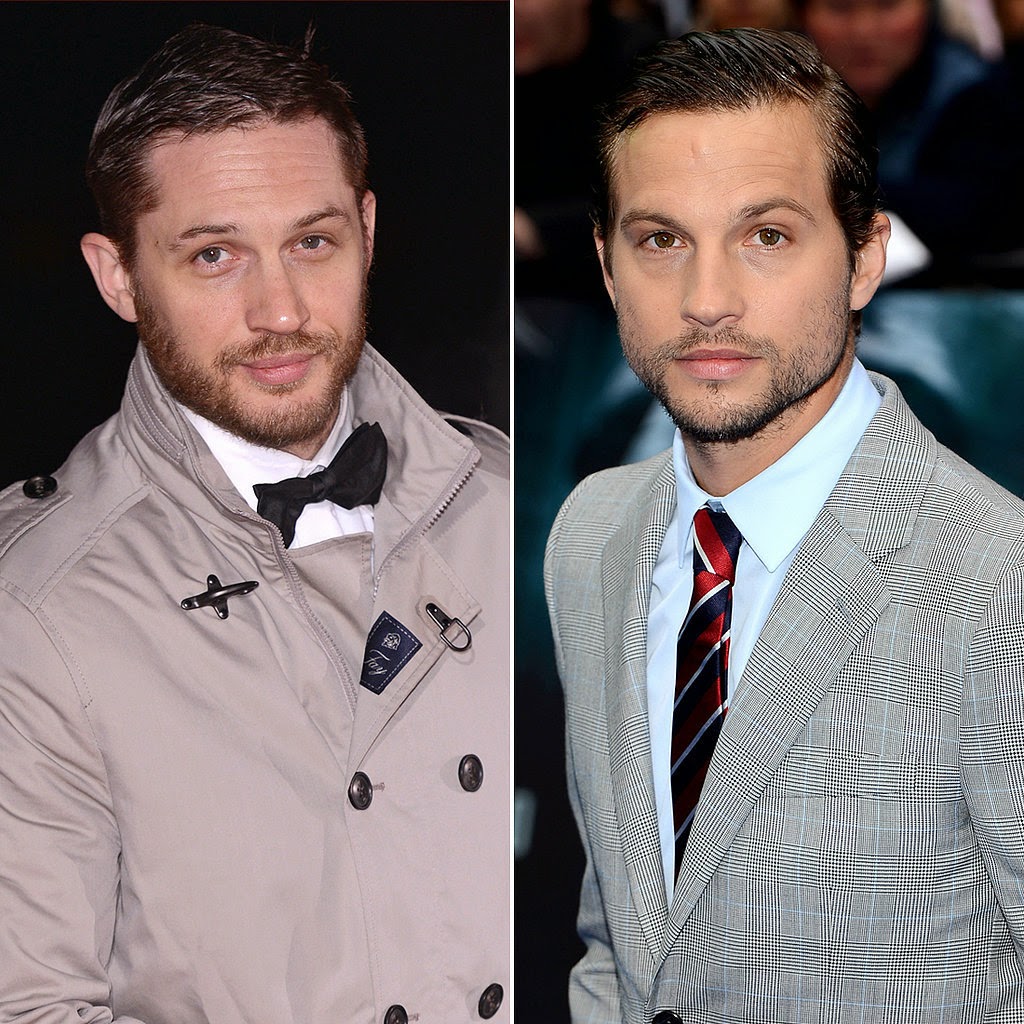 When I watched 'The Invitation' for the first time, I described it as Tom Hardy's most underrated performance. I was amazed at how a Tom Hardy film lacked any publicity at all. I even used to recommend the film to my friends, until one of them told me that it wasn't Tom Hardy playing the lead. Logan Marshall-Green, undoubtedly much less popular than Hardy, is one of the up and coming stars of the industry. 'I'd be honoured to be in the same sentence as Tom Hardy. "I've been a twin since the day I was born – fraternal, but we look a lot alike – so I've already been mixed up with another man my entire life." It's going to be really hard to differentiate between the pair when Logan Marshall-Green makes more mainstream Hollywood films.
11. Keira Knightley and Natalie Portman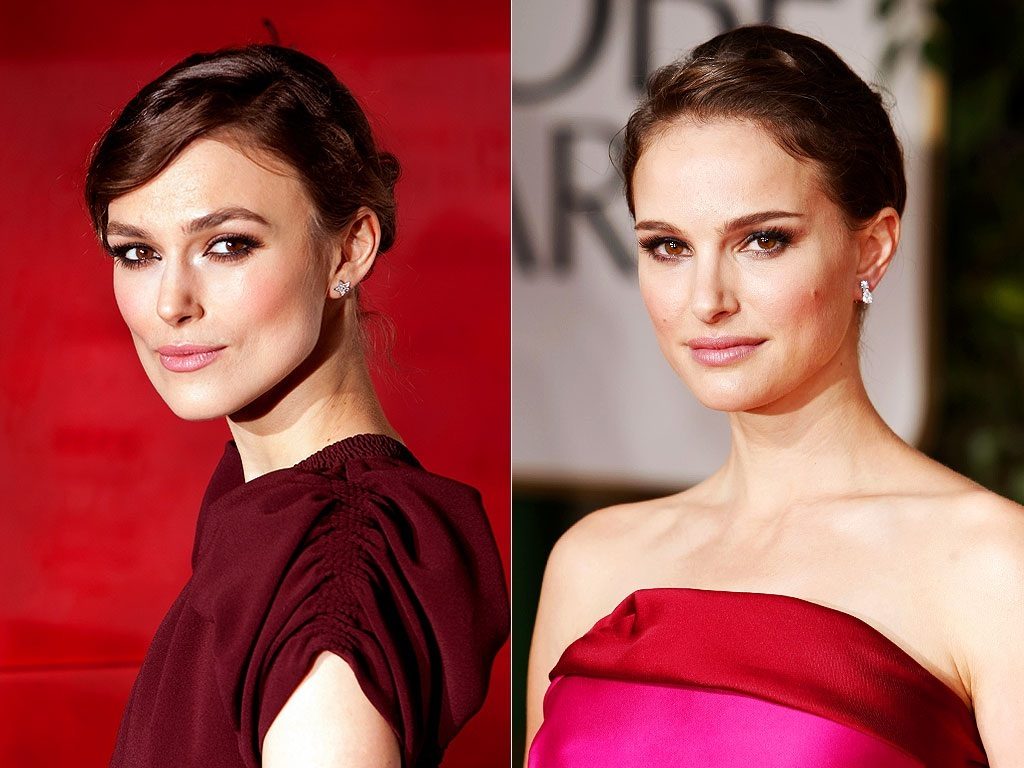 Here's a fun fact: Keira Knightley's big break came when she was chosen to play the handmaiden for Queen Amidala.(Played by Natalie Portman) in 'Star Wars Episode I The Phantom Menace'. Casting Director Robin Gurland said "One of the hardest roles to cast was that of Sabé, the handmaiden that fills in for the Queen when she is in hiding. Originally we were going to use a stand-in, but that was before we found a girl by the name of Keira Knightley." It is reported that many people on set, including their mothers, had a hard time telling the difference between the two. The pair are currently two of the biggest names working in Hollywood, with films like 'The Imitation Game', 'Jackie' and 'Black Swan' under their belts.
10. Minka Kelly and Leighton Meester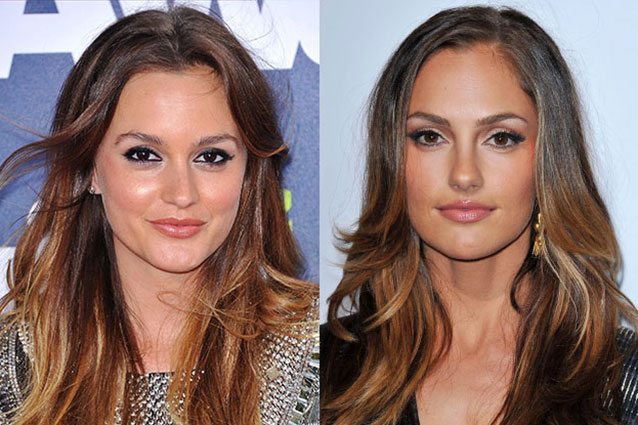 There is little to separate the 'Gossip Girl' starlet Leighton Meester and Minka Kelly. (Of '500 Days of Summer' fame) They happen to be really close friends in real life and have even starred together in the 2011 film 'The Roommate'. Meester's character tries to murder Kelly's character in the film. Or was it the other way around? I can't really say. These two look like twins separated at birth.
9. Joseph Gordon-Levitt and Heath Ledger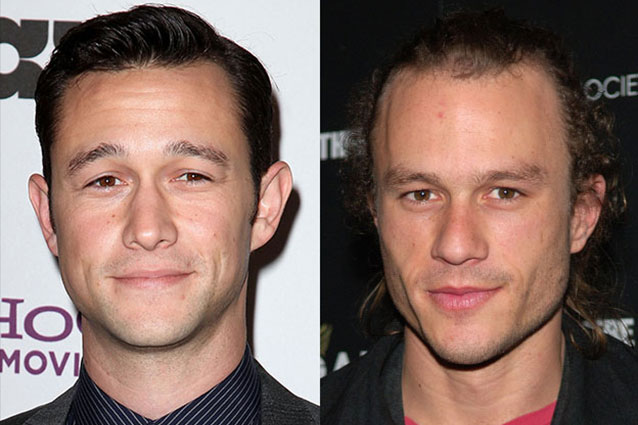 What? How? Argue it all you want but there is no denying that there is a striking similarity between the facial features of these two actors. It's almost ironic that the Joker should look so similar to Robin. The two actors even shared screen space on '10 Things I Hate About You' and anyone could be forgiven for thinking they are brothers.
8. Zoe Saldana and Jada Pinkett Smith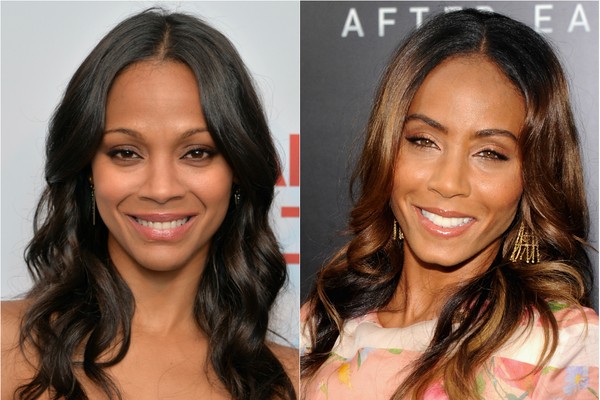 Jada Pinkett-Smith, who got married to actor and rapper Will Smith in 1997 bears a striking resemblance to Zoe Saldana, who shot to fame for her role as Anamaria in the Pirates of the Caribbean series. I had a hard time convincing a number of people that Gamora from 'Guardians of the Galaxy' was not the mother of Jaden ans Willow Smith but in fact, Zoe Saldana.
7. Hugh Jackman and Clint Eastwood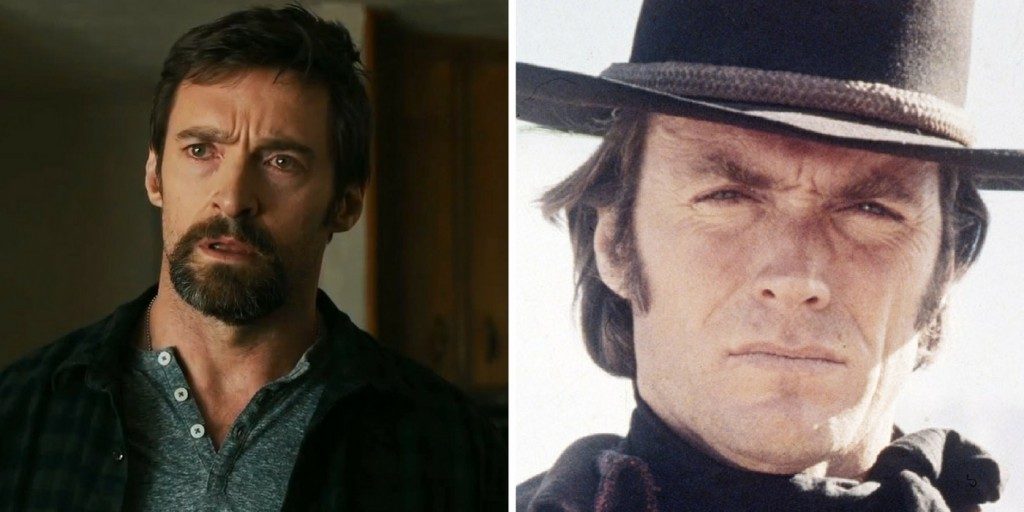 When Eastwood was in his 40s, playing the iconic Blondie in 'The Good, The Bad and The Ugly', he bore a striking resemblance to the Hugh Jackman of today. I'd be willing to bet that if the two actors were the same age, they could have taken turns playing Wolverine and no one would have noticed. Also, maybe Hollywood can remake the Western classics that plummeted Eastwood to stardom and cast Jackman in them?
6. Henry Cavil and Matt Bomer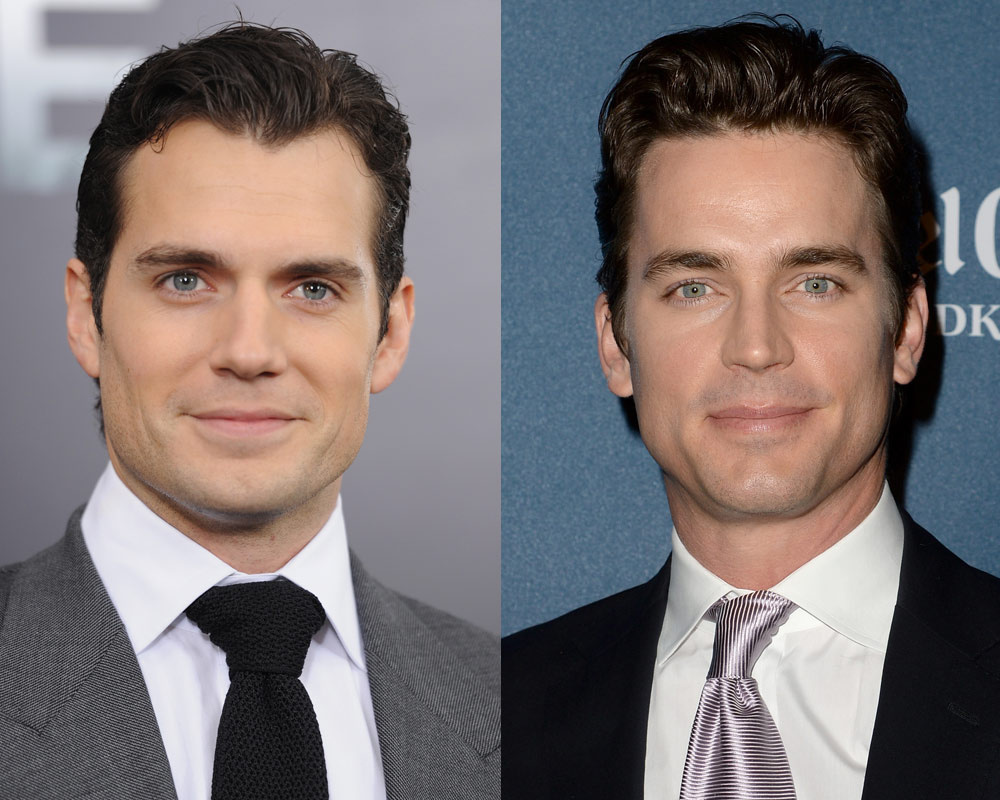 Superman has a look-alike on Earth, he plays the lead role on the television series 'White Collar'. It's also weird that while one of them plays a superhero, the other plays a stripper in a Channing Tatum movie. (Magic Mike) They've got the same chiseled faces and piercing eyes. They've both been quite busy lately and made tons of appearances on red carpets. Their shared resemblance is causing some serious trouble for fans who might need spectacles to tell them apart. Also, Matt Bomer voiced Superman in the animated film 'Superman: Unbound' in 2013. Coincidence? I think not.
5. Will Arnett and Patrick Wilson
Yes, they are two separate people. Ed Warren from 'The Conjuring' is NOT the same actor who plays Gob Bluth on 'Arrested Development'. Will Arnett is reputed for his roles in comedy, with appearances in '30 Rock' and the now cancelled sitcom 'Up All Night'. His most iconic role perhaps would be voicing LEGO Batman, a character that has risen in recent times to be among the best in the animated film industry. Patrick Wilson on the other hand has ventured into the horror film industry with films like 'Insidious' to his name.
4. Jaime Pressly and Margot Robbie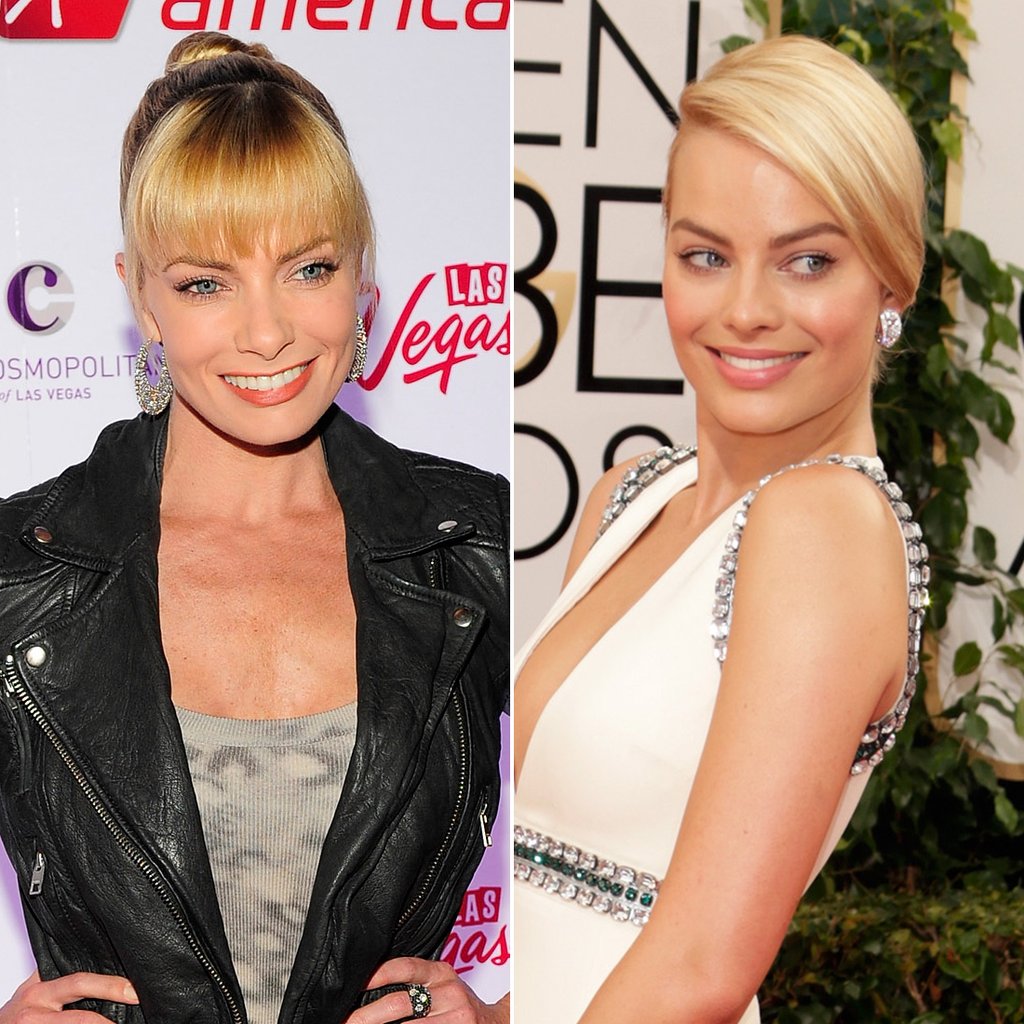 There are two of them! Margot Robbie, currently one of the most sought after actresses in the industry has a doppelganger in Jaime Pressly, largely known for her role as Joy Turner in the sitcom 'My Name is Earl'. Unlike Robbie who has Australian origins, Pressly was born and raised in North Carolina, USA.
3. Mark Wahlberg and Matt Damon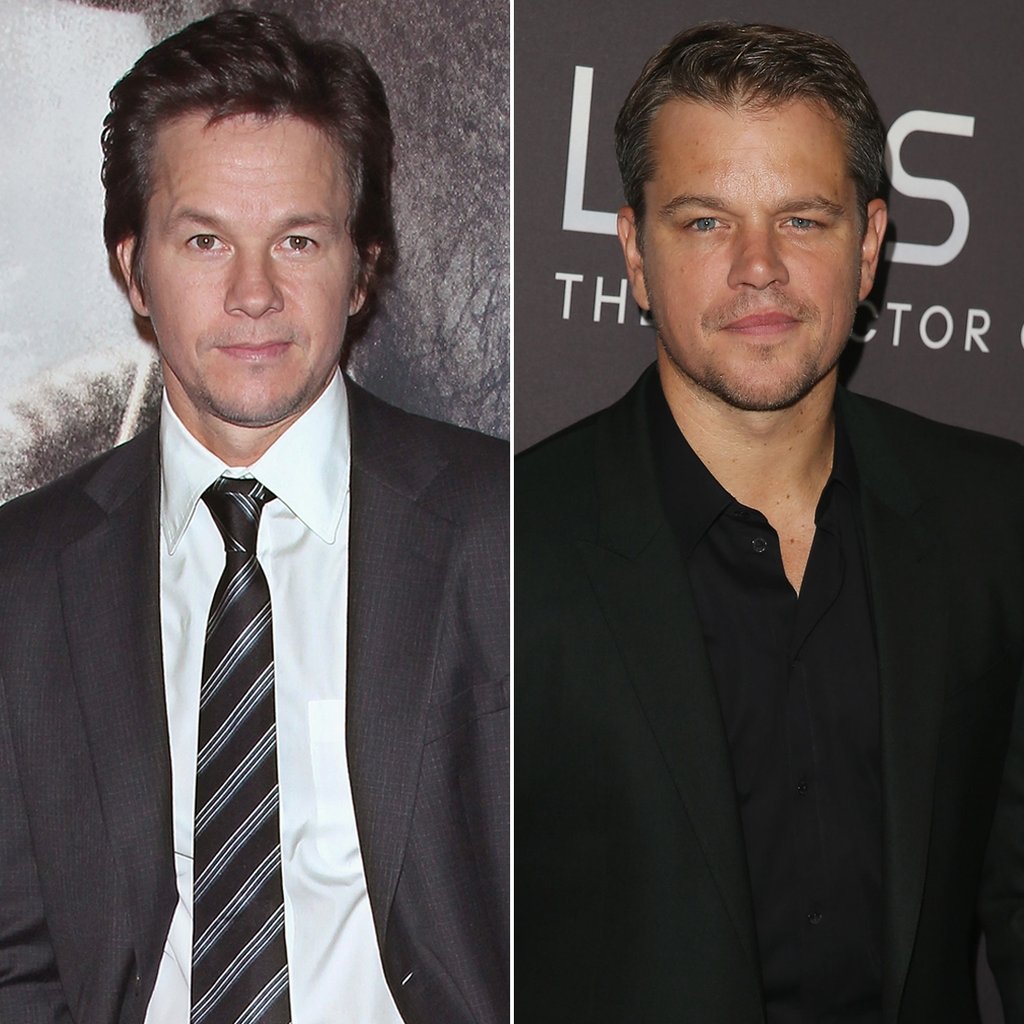 Wait. No. These two look similar? How haven't you noticed this before? As a matter of fact, Mark Wahlberg gets repeatedly mistaken for Matt Damon. It happens frequently – Mark Wahlberg is walking down the street when a fan rushes up to him and asks for an autograph. Except, it isn't his autograph they want – it's Matt Damon's. "Now people just do it to bust my chops," admits Mark, who says it has now become a running joke with his close friend, Matt Damon.
2. Zooey Deschanel and Katy Perry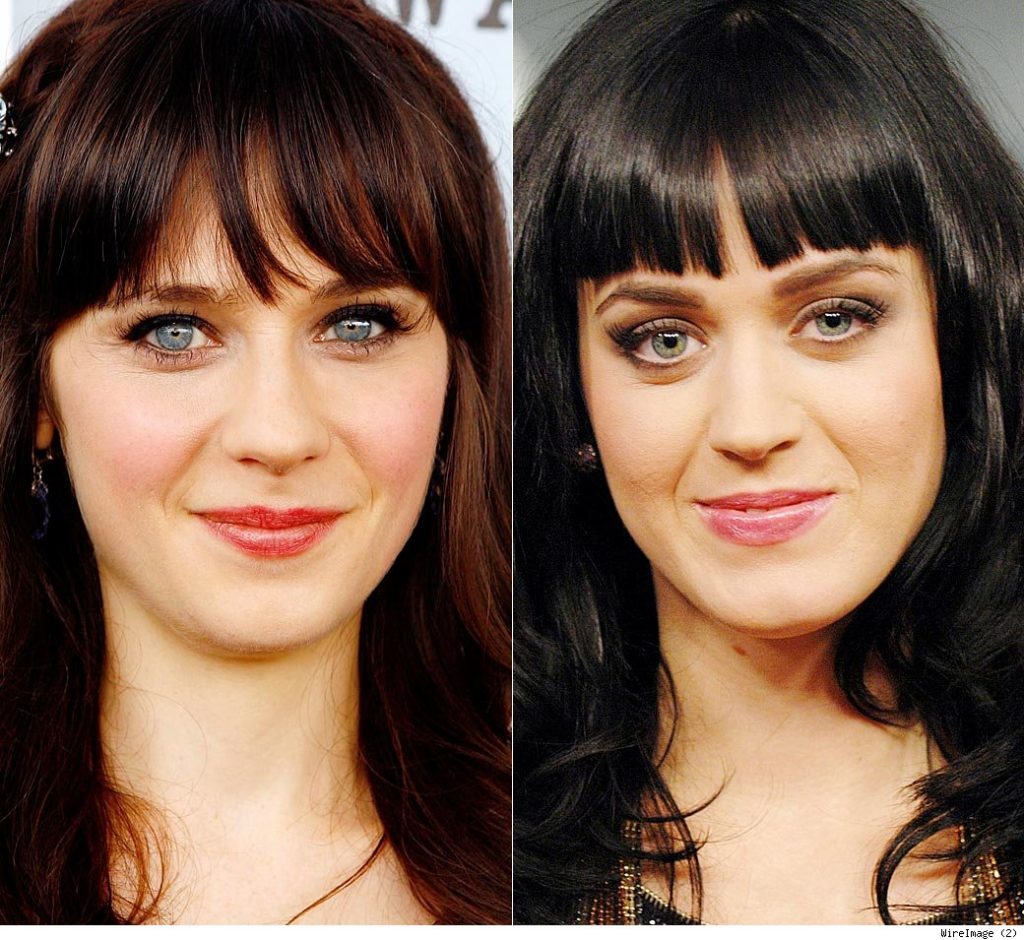 Katy Perry isn't exactly a mainstream actress but we believe she has made enough guest appearances to qualify as an actress. Also, her striking resemblance to the girl next door, Zooey Deschanel, has us thinking the two are definitely blood relatives. "It's a little bit annoying, to be totally blunt. The only similarity that we have is that we look a little bit alike," she laughed. "I have met her before. She seems like a nice person. I'm happy that she's famous enough now that she's not going out and being mistaken for me." Hmm.
1. Isla Ficher and Amy Adams
Topping the list is this pair of talented, gorgeous Hollywood A-listers. The recent film 'Nocturnal Animals' practically rubbed the similarities between the two on our faces. The goofy Fisher also revealed that she cut-and-pasted Amy's face over hers in her Christmas greeting cards. It appears the joke worked better than expected, however, with Isla revealing: 'No one noticed! 'Oh, your card was so cute!' I was like, "It was a joke, it's not me, it's Amy!" Amy Adams is equally thrilled about the comparisons, adding: 'Sometimes I've been like, 'Oh yeah! I can totally see it. "But she's small and cute, and I'm sort of not as small or as cute,'"she quipped.
Read More: Best Time Travel Movies