The 'Shazam!' star Adam Brody is now a hot property in Hollywood. But his story goes back to way before he came across the DC Comics hit. At the age of nineteen, Adam Brody decided to quit college and pursue a career in Hollywood. In 2000, the 'Shazam!' actor landed his first role as Barry Williams in the television film, 'Growing Up Brady'. After playing a few minor roles, in 2003, the actor got his first break. He was cast as Seth Cohen in the drama series, 'The O.C.'. He gave an outstanding performance and even improvised some of the comedic lines of his character with remarkable brilliance. His role soon transformed him into a teen idol. He was the first male ever to appear on the cover of Elle Girl magazine.
Brody appeared in 'Mr. & Mrs. Smith' (2005) in a supporting role alongside Hollywood biggies like Brad Pitt and Angelina Jolie. He has appeared in multiple movies ever since, like 'Jennifer's Body' (2009), 'Cop Out' (2010), 'Scream 4' (2011), 'Lovelace' (2013), 'Sleeping With Other People' (2015), StartUp (2018), and of course, 'Shazam!' (2019). At this point you must be wondering what is the next Adam Brody movie or TV show? Well, here's the list of upcoming Adam Brody films and TV shows scheduled to release in 2019 and 2020. We can only hope that the latest Adam Brody movies would be as good as some of his recent ones.
2. Promising Young Woman (2020)
Adam Brody will star in the upcoming thriller 'Promising Young Woman'. Contrary to what the title indicates, the film might hit you hard with its storyline. The plot centers around a young woman, Cassie, played by Carey Mulligan, who has been traumatized by some tragic occurrences in her past. In order to cope with trauma and deal with her psychological turmoil, she seeks vengeance, targeting every man she comes across.
Director Emerald Fennell has written and directed the film. The cast looks promising, consisting of some well-known names like Bo Burnham, Alison Brie, Connie Britton, and Jennifer Coolidge, apart from Brody and Mulligan. Currently, the film is in post-production stage. Early in 2019, Focus Features acquired the rights to distribute the film. However, 'Promising Young Woman' does not have a scheduled release date yet, but it is confirmed that the movie will come out sometime in 2020. We have to watch out for any official announcements to know when this exciting crime drama would hit the theatres.
1. The Kid Detective (TBA)
Adam Brody surely has an affinity for crime dramas. According to reports, he has joined the cast of writer-director Evan Morgan's upcoming project, 'The Kid Detective'. Again, do not let the rather simplistic title dissuade you from watching it. The story focuses on a 31-year-old man (Adam Brody) who was a celebrated detective in his younger days. He continues to solve trivial mysteries and occasionally gives in to alcohol and pangs of self-doubt. His life takes an unexpected turn when he is confronted with his first adult case. A 16-year-old disillusioned client (Sophie Nelisse) appoints him to investigate the brutal murder of her boyfriend. Will he be able to overcome his fits of self-doubt and prove to assert himself as a true detective? We have to watch the film to find out. Production for the film is set to start in September 2019. Apart from Adam Brody and Sophie Nelisse, the rest of the cast has not been announced yet. The crime comedy does not have a release date as of yet.
ALREADY RELEASED:
Single Parents (2018-)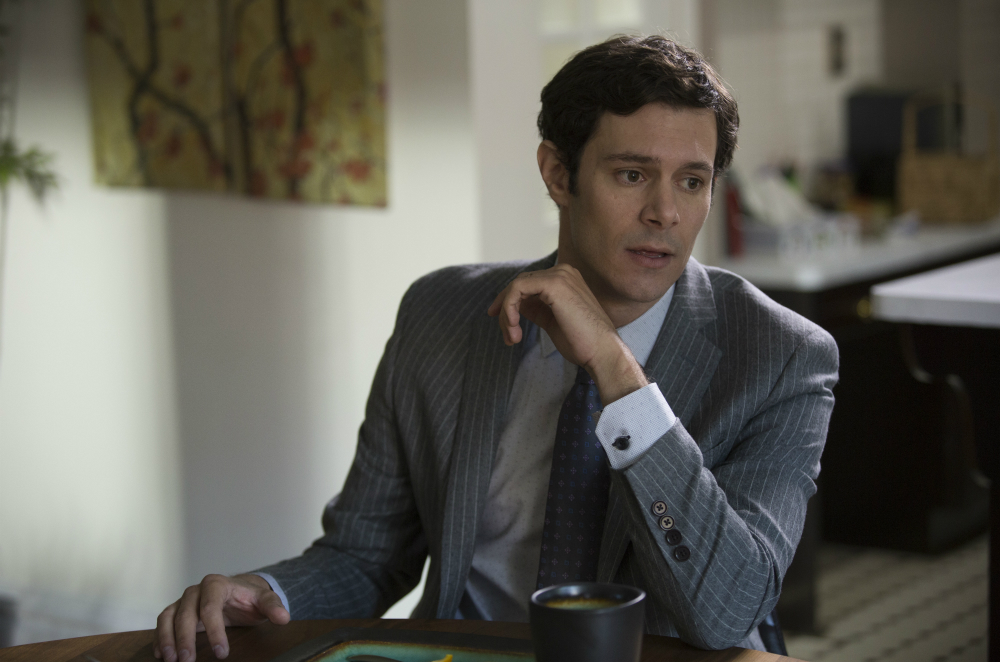 American sitcom 'Single Parents' first aired on ABC on September 26, 2018. The show follows the journey of a group of single parents who form their own support system and look for building meaningful relationships while at the same time raising their kids. Actors like Taran Killam, Leighton Meester, Kimrie Lewis, Jake Choi, Marlow Barkley have been part of the cast. The show focuses on the struggles of single parenthood and also depicts the funny aspects of it. The second season is all geared up to air on 25th September 2019, and now Adam Brody is a part of this series.
Read More: Upcoming Josh Hutcherson Movies
Shazam! (2019)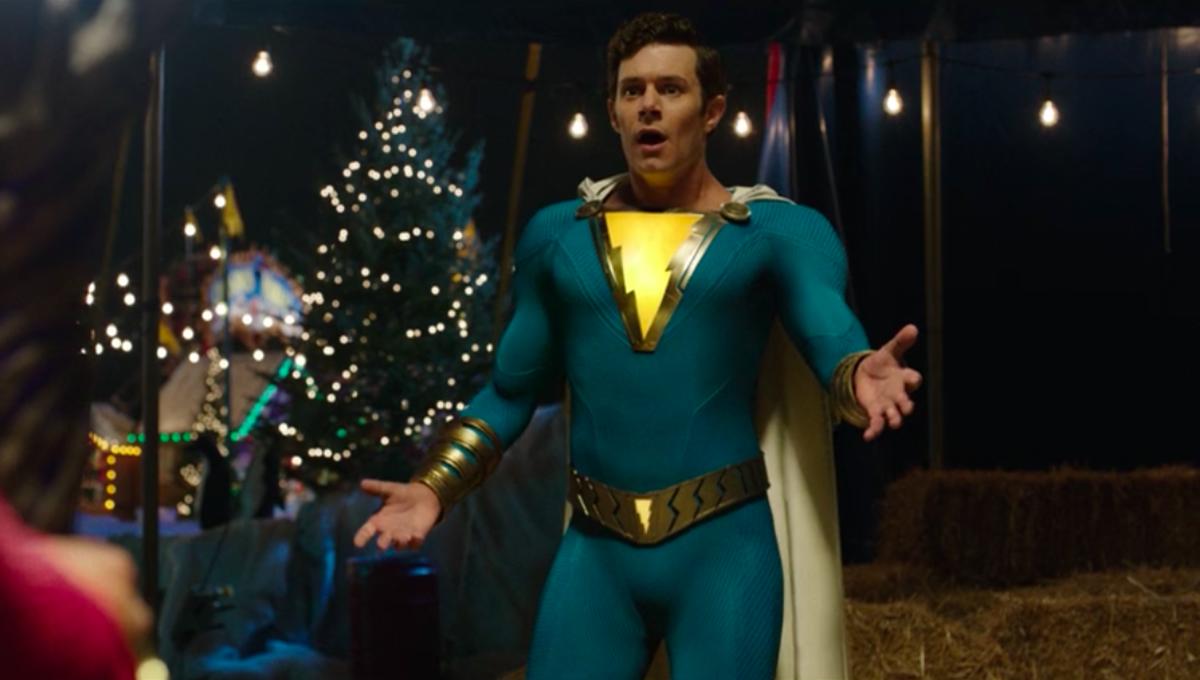 In 2019, DC Comics made its first venture into comedy with director David F. Sandberg's 'Shazam!'. The cast comprises of Zachary Levi, Adam Brody, Mark Strong, Asher Angel, Jack Dylan Grazer, and others. The superhero comedy seems to endorse the idea that we all have a hero inside of us. Fourteen-year-old Billy Baston only needs to shout out loud 'Shazam!' to transform into a grown-up superhero. In the movie, Adam Brody plays the role of Superhero Freddie. The film has received an unexpectedly grand commercial success, earning about $364.5 million worldwide. It also managed to please the critics with its perfect blend of humor and superhero elements.
Read More: Upcoming Robert Pattinson Movies
Ready or Not (2019)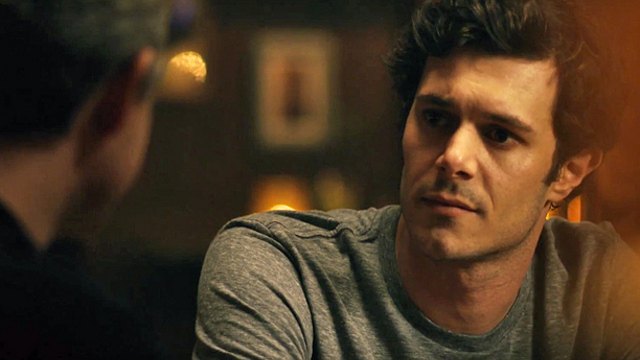 'Ready or Not' released on 21 August, 2019 in the USA, after being premiered at the Fantasia Film Festival on July 27 in the same year. This dark horror comedy stars Adam Brody, Samara Weaving, Mark O'Brien, Henry Czerny, Andy MacDowell and others in various roles. Directed by Matt Bettinelli-Olpin and Tyler Gillett, this horror-comedy has garnered favorable critical accolades, along with noteworthy commercial success. The film has earned a whopping $8 million in the opening week itself and went on to make $11 million in the first five days.
On Rotten Tomatoes, the movie received an approval rating of 87%. It is a horror film tinged with dark and subversive humor, ideally balanced with an element of suspense, and is relentlessly entertaining at the same time. The story covers a spine-chilling horror narrative – the newly-wed bride Grace (Samara Weaving) arrives at the Le Domas estate, the abode of her in-laws, who turn out to be frighteningly eccentric. They implore her into playing a game which she perceives as a ritual but is actually a ploy to kill her. Do they manage to kill the bride? Well, let's not spoil the movie. Watch the film to find out for yourself what happens in the end to Grace, her husband, and her scary in-laws.
Read More: Upcoming Mark Wahlberg Movies
Curfew (2019-)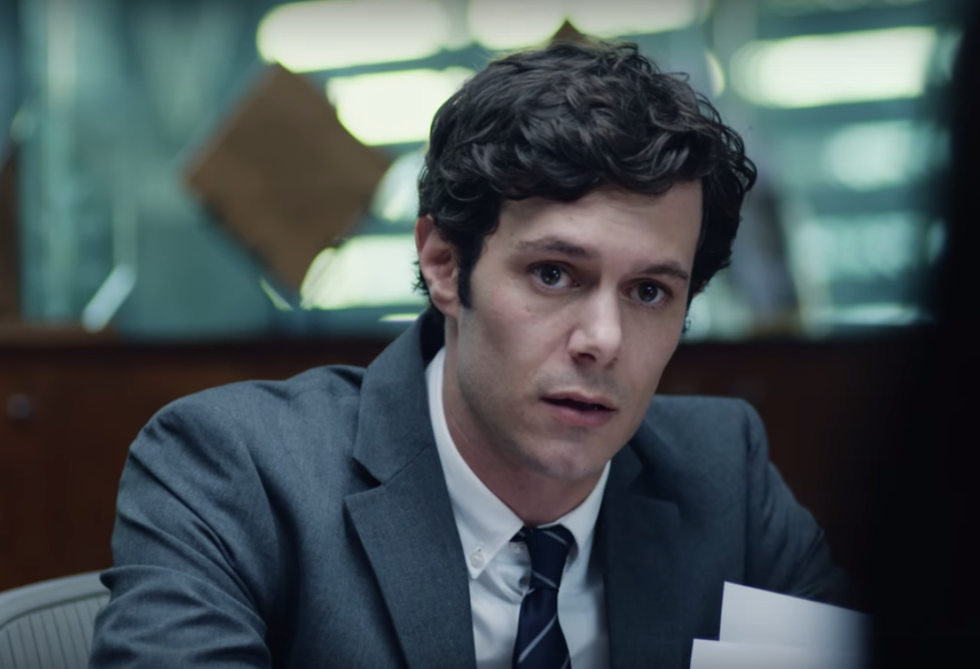 Matthew Read's British TV series, 'Curfew' reflects a dystopian world plagued by a dangerous virus. As a protective measure against the virus, the totalitarian government of the United States has imposed a curfew, violating which would result in dire consequences. Against this backdrop, the series focuses on a group of amateur drivers participating in an illegal night-time street race. Renowned actors like Sean Bean, Adam Brody, Michael Biehn, Rosie Fellner are part of the cast. The series premiered on 22 February 2019 on Sky One network in the United Kingdom and Ireland. Despite having a promising cast and interesting storyline, the show failed to impress the audience, and the critical reviews aren't too favorable either.
Read More: Upcoming Billy Crudup Movies