Adria Arjona has this weird custom of uttering 'F*** it, man' before they say action while shooting. According to her belief, the ritualistic cursing gives her the power to perform. Even though she finished her high school in Miami and acting course at Lee Strasberg Theater & Film Institute, New York, Adria Arjona has Latin America in and around her persona. Being the daughter of the renowned Latin American musician, Ricardo Arjona, she is half Puerto Rican and half Guatemalan. As the legendary Guatemalan singer and songwriter, Arjona has sold over 20 million records and is the winner of international awards.
Adria had an unusual childhood on the road with her father. Traveling, seeing other cultures and knowing other people up-close has become her life since then. Back in her traveling days, she used to have breakfast in Guatemala and dinner in Mexico. In almost all her interviews Adria remembers those days and the father who gave her wings to fly. After the Lee Strasberg Theater & Film Institute days, she appeared in the CBS drama 'Person of Interest.' Two years later, she was picking up Spanish movies and small roles in projects like 'Unforgettable.' With the series 'True Detective', she catapulted her into new heights. Her character alongside Colin Farrell and Taylor Kitsch, as a naive woman trapped in a cobweb of lies, became a huge hit.
Adria never looked back from there. She played popular characters in 'Narcos,' 'Emerald City,' 'Pacific Rim: Uprising,' and 'Life of the Party.' She is also famous for openly commenting on typecasting of Hispanic actors in Hollywood. So, you must be wondering what is the next Adria Arjona movie and tv show? Well, the good news is that we have a clear answer to that question. Here's the list of upcoming films and shows of Adria Arjona scheduled to release in the near future. We can only hope that the new Adria Arjona projects would be as good as some of her recent ones.
2. 6 Underground (2019)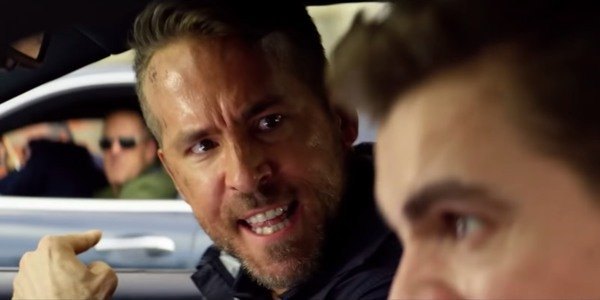 Michael Bay's upcoming action thriller '6 Underground' has Ryan Reynolds and Adria Arjona in the lead roles. The movie is based on an idea from Reynolds' 'Deadpool' buddies, Rhett Reese and Paul Wernick.
Reports suggest that the movie follows Reynold's character, who is the leader of an elite squad that wages war on all the evil forces on earth, with the core team, comprising of four men and two women. Other cast members include Mélanie Laurent, Corey Hawkins, Manuel Garcia-Rulfo, Ben Hardy, Lior Raz, Payman Maadi, and Dave Franco. '6 Underground' will air on Netflix on December 13, 2019.
Read More: Upcoming Garrett Hedlund Movies
1. Morbius (2020)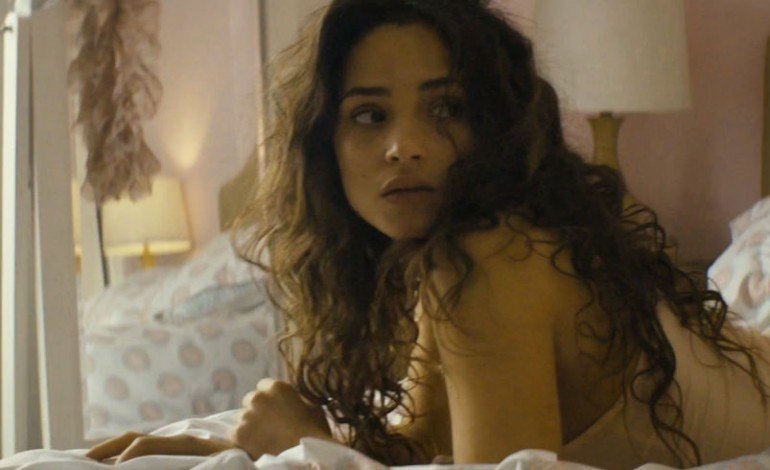 'Morbius' features the tragic story of Dr. Michael Morbius, played by Jared Leto, a scientist who turns himself into a vampire in an attempt to cure a rare blood disease he is suffering from. Arjona plays Martine Bancroft, Dr. Michael Morbius' fiancée.
Even though Martine desperately tries to find a cure for Morbius' trauma, she fails to stop him from transforming into a living vampire. Daniel Espinosa directs the movie from a script by Burk Sharpless and Matt Sazama. 'Morbius' will hit the theaters on July 31, 2020.
Read More: Upcoming Charlie Hunnman Movies
ALREADY RELEASED
Triple Frontier (2019)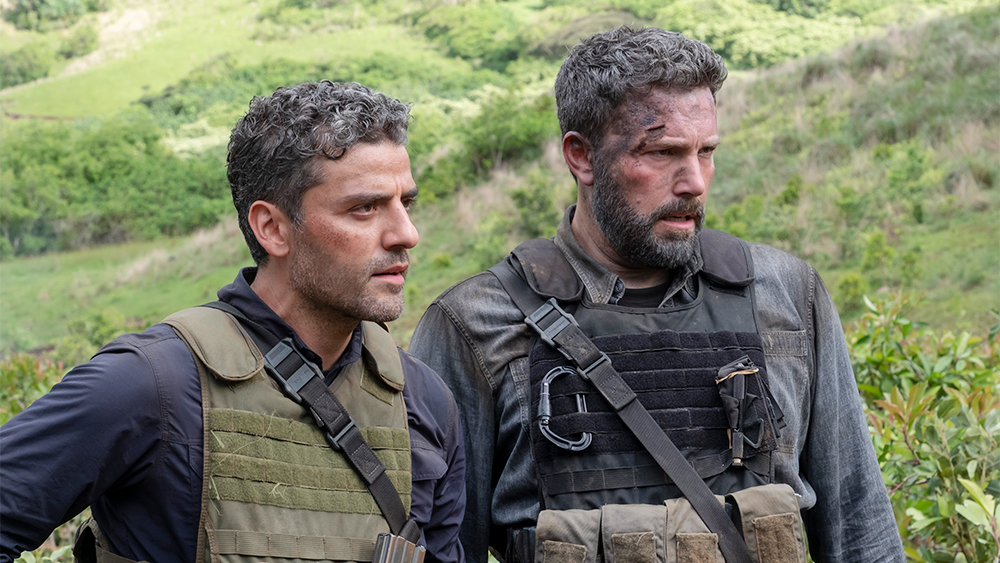 'Triple Frontier' features five former American special agents who come out of retirement to pull off a heist. The movie features Ben Affleck, Charlie Hunnam, Oscar Isaac, Pedro Pascal, and Garrett Hedlund in the lead roles. Adria Arjona plays Yovanna, a humble woman who tries to find a better place and life for her and her brother.
She speaks her native tongue, Spanish, in the movie, as Yovanna, a character who is constructed from her Hispanic roots. Set in the backdrop of the dangerous border zone area between Paraguay, Argentina, and Brazil, 'Triple Frontier' is directed by J.C. Chandor. The movie released on March 13, 2019.
Good Omens (2019)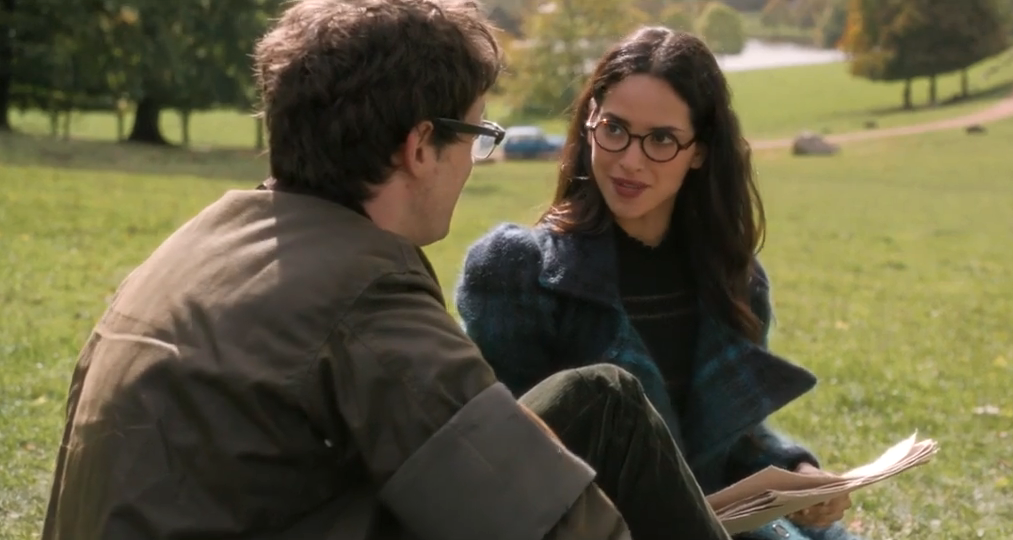 Based on the acclaimed novel by Terry Pratchett and Neil Gaiman, 'Good Omens' is a six-part TV Mini-series that aired on Amazon and BBC Two. The series blends humor, horror, fantasy, and drama to narrate the plot which unfolds in the apocalyptic future. Neil Gaiman of 'American Gods' wrote the script for the series and plays the role of the Showrunner.
As the end approaches, humanity is on the verge of extinction and an angel named Aziraphale, played by Michael Sheen, and a demon named Crowley, played by David Tennant worry about the mortals. They love Earth, with all her virtues and vices, as both of them have lived among human beings since the starting of time. Adria plays the practical occultist named Anathema Device, who is the descendant of the ancient witch Agnes Nutter in the series. 'Good Omens' had its world premiere on March 31, 2019.