From the title itself, that is 'Akashic Records of Bastard Magic Instructor' (or RokuAka), one can tell that the anime is about high-school and magic. Even someone who is completely new to the world of anime would be able to tell that this is probably the most common anime genre these days. When I say that most anime shows have it easy these days, I actually mean it because all the makers have to do is pick up a typical light novel with a school setup, then just include a bunch of cute anime girls, a main male protagonist, and some sparkly magical content. It surely takes no genius or mastermind to come up with the storylines for these anime. I would be lying if I said that 'Akashic Records of Bastard Magic Instructor' is any different from my description above.
Coming to the characters of the show, my first impression of the main protagonist was not too good. He's your typical douche bag who is all laid back and never seems to stand still. But at the same time, he also proves to be a pretty good magical instructor. So he walks somewhere between the lines of being a reliable douche bag; but nonetheless, not the kind of protagonist I would enjoy watching. Even when it comes to the female protagonists, there isn't anything particularly new about them and all of their personalities and actions are quite predictable. The character relationships come off as no surprise and often lack enough depth to them. It's just really disheartening to see how there are no real connections between any of them.
The one thing about the anime that really shines bright is its knowledge about magic. More often than not, it dives really deep into explaining the magic involved in it and makes sure that it makes sense for the most part. It's this part of the anime that makes it really unique for me. The art and music are both pretty generic and there isn't much to say about them. The soundtracks are not exactly original but they do blend well with most of the scenes.
In the end, it just comes down to what you expect out of the anime before you start watching it. If unlike me, all you want is a fun-filled anime show that offers nothing more than your typical high school magic anime, then you will have a good time watching it. But if you prefer watching something new every time you pick up an anime show, then you might want to give this one a pass.
Akashic Records of Bastard Magic Instructor Season 2 Release Date: When will it premiere?
'Akashic Records of Bastard Magic Instructor' season 1 premiered on April 4, 2017 and with a total of 12 episodes, it came to an end on June 20, 2017. Like most good anime, 'Akashic Records of Bastard Magic Instructor' finds its source material from a light novel series. There is also a separate manga adaptation of the series in publication but since the manga has only covered 5 volumes till now, the anime is actually way ahead of it.
The good news here is that the manga will be getting many new volumes. But when it comes to the anime, it has already burned out five out of eight volumes of the light novels. Another problem with the anime is that it skips through many important parts of the source material and because of that, it may not be able to cover many aspects of the remaining volumes. So as of now, chances of getting a whole new season seem less unless the publication of the light novels is further continued. In the unlikely scenario of the anime getting renewed, our best guess is that 'Akashic Records of Bastard Magic Instructor' season 2 release date could be sometime in 2021. We will update this section as soon as we hear more.
Akashic Records Of Bastard Magic Instructor English Dub:
The English Dub of 'Akashic Records of Bastard Magic Instructor' is available on Funimation and Amazon Prime. You can also watch it Netflix and Crunchyroll with its original Japanese audio and English subtitles.
Akashic Records Of Bastard Magic Instructor Plot:
The Alzano Imperial Magic Academy is known to be one of the most highly acclaimed magic schools in the world. Everyone who belongs to the Alzano Empire is very well aware that the academy grooms its students in such a way that they turn out to be the most elite magicians of the world after they graduate. Two girls named Sistine Fibel and Rumia Tingel are going to be amongst the next batch of new students at the academy and the two of them are ready to cultivate their magic skills to a higher level.
But to their surprise, their favorite teacher from the school retires and this is when they start to question their presence at the Academy. This retired teacher is then replaced by a very laid back Glenn Radars who has a very lazy attitude towards life and also magic. The entire class develops an instant hatred towards him and his perspective. Soon after this, some really sinister forces start to seep in through the walls of the Empire and somehow, Sistene, Rumia, and Glenn, get caught up between them.
'Akashic Records of Bastard Magic Instructor' follows the adventure of the trio where Sistine is captivated by a mysterious floating sky castle; Rumia is haunted by the dark memories of her past; Glenn is simply a lot more than he seems to be from the outside. Though the three of them are completely different on the surface, an unknown force binds their fate to each other.
Akashic Records Of Bastard Magic Instructor Characters:
Sistine Fibel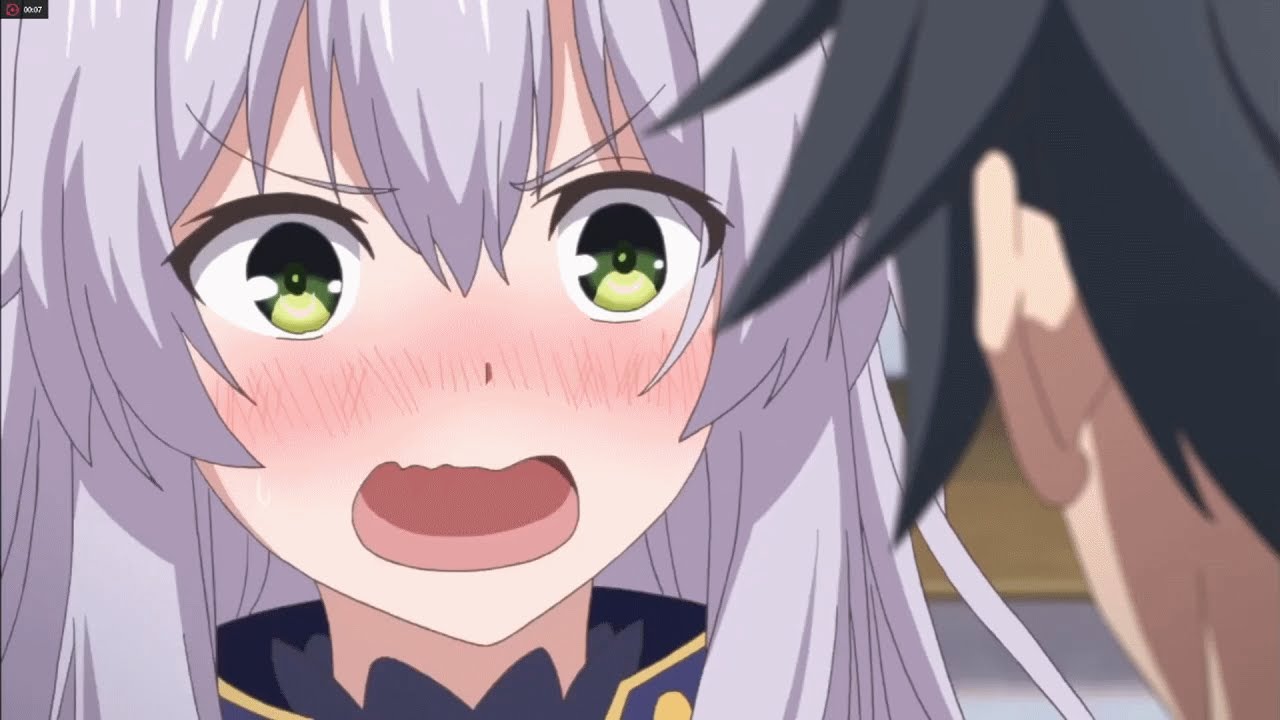 Sistine Fibel is one of the main protagonists of the show, who is very passionate about magic. There was a time when even Glenn Radars had the same passion as her but when he was forced to use it to kill, he lost his dedication towards magic. Sistene was born in the noble Fibel Family and it's her upbringing that helps her succeed as a magician. When she was younger, she had once promised her grandfather that she would solve the mysteries behind the Melgalius' Sky Castle. After her grandfather's death, she becomes even more determined to polish her skills and become a great magician. She is cold towards most people and often scolds Glenn for being so laid back all the time.
Glenn Radars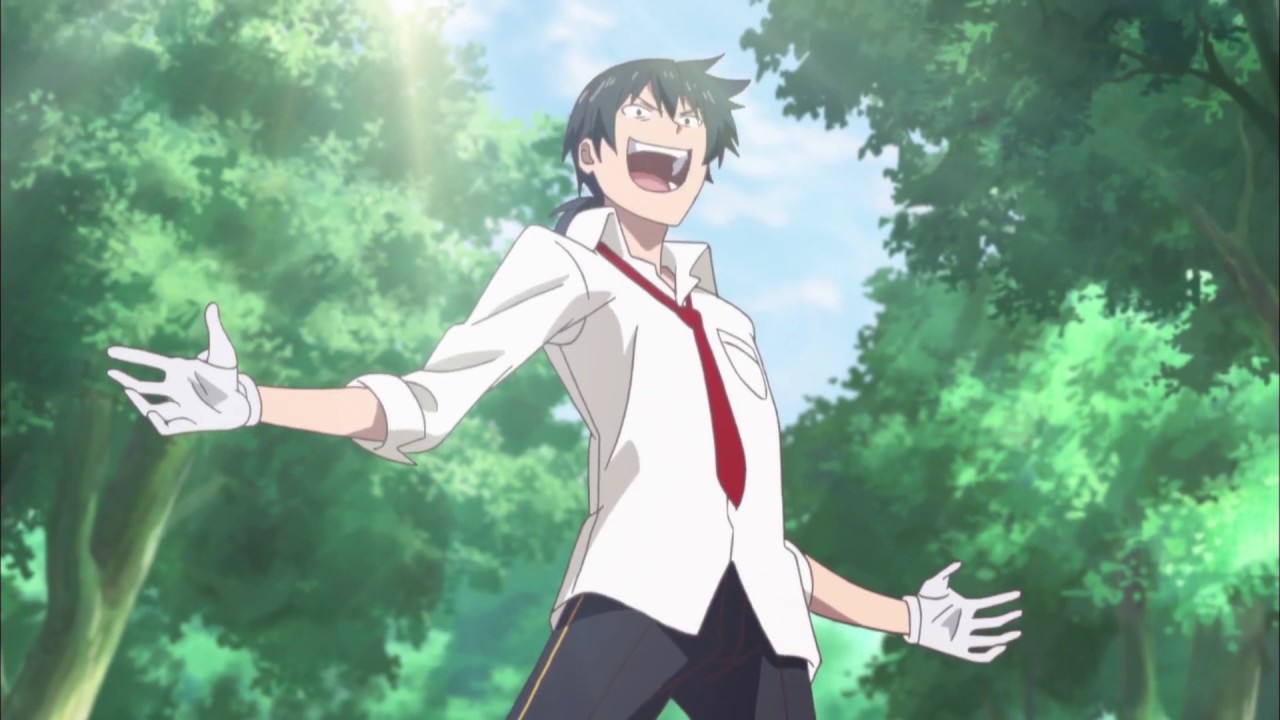 Glenn Radars is also one of the main protagonists of the anime, who joins Sistine Fibel's class a substitute teacher after replacing her favorite teacher. It turns out that the teacher who he replaces was actually a criminal and that's the reason why he was thrown out of the school. Glenn was once a very well known assassin labeled as "The Fool" because of his ability to negate all the magic around him.
Glenn has an average height and a lean muscular physique. He has messy long black hair that he keeps tied at the back with a red hair tie. He walks around with a very bored look on his face and in his present life, he only prioritizes sleeping and eating. Glenn is actually very smart and his knowledge about magic is really vast but he just chooses to be all laid back because he kind of hates his life now.
Rumia Tingel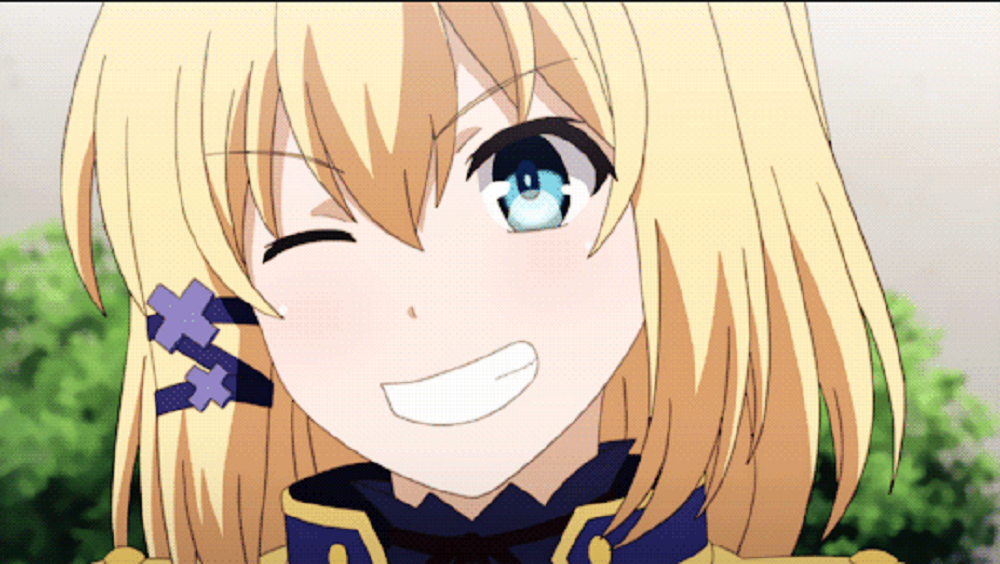 Rumia is another female protagonist of the show, who is also Sistine's best friend. She is stunningly beautiful and has straight bright sun-blond hair. She has aquamarine eyes and she wears a huge green colored bow on top of her head. She is known to be very simple-minded and does not fuss over petty things. Even during magic competitions, she shows a lot of will power and always stands her ground during the most gruesome situations. Unlike Sistine, she treats everyone the same and even when it comes to Glenn, she is very kind.
Read More in Anime Preview: Racal Does Not Dream of Bunny Girl Senpai Season 2 | Fruits Basket Season 2