Alicia Vikander is a Swedish actress who first gained recognition for playing Josefin Björn-Tegebrandt in the Swedish drama series 'Andra Avenyn' which aired from 2008 to 2010. She made her feature film debut in 'Pure', which released in 2010. Vikander won the Guldbagge Award for Best Actress for her performance. Vikander gained wider recognition in 2012 for playing Kitty in Joe Wright's adaptation of 'Anna Karenina' and for playing Queen Caroline Mathilde in the Danish film 'A Royal Affair'.
Vikander achieved global recognition in 2014 and 2015 for her roles as activist Vera Brittain in 2014's British drama 'Testament of Youth'; a humanoid robot in 'Ex Machina', which too released in 2014, a role for which she was nominated for the Golden Globe and BAFTA Award for Best Supporting Actress; and painter Gerda Wegener in 2015's 'The Danish Girl', for which she won the Oscar for Best Supporting Actress, Screen Actors Guild Award, and a Critics' Choice Movie Award. She received wide praise for all the three roles and it cemented her position in the film industry.
In 2016, Vikander appeared as Heather Lee in 'Jason Bourne', alongside Matt Damon and Tommy Lee Jones. She also appeared as Isabel Graysmark in 'The Light Between Oceans'. Vikander voiced the character of Huppu in 2017's 'Birds Like Us'. She appeared as Sophia Sandvoort in 'Tulip Fever', which released in 2017. She received a lot of praise for her performance in the movie and was also nominated for many awards.
In 2017, Vikander also appeared as Ines in 'Euphoria' and as Danielle Flinders in 'Submergence'. She became an action star in 2018 with an amazing performance in 'Tomb Raider'. She trained very hard to get into shape for the movie and her dedication to the role could be seen in the film. Although the film received mixed reviews, her performance in the movie was praised by everyone. The movie was a remake of Angelina Jolie's 'Lara Croft: Tomb Raider'. Despite mixed reviews, the movie performed very well at the box office.
She has done a wide variety of roles ranging from a painter in 'The Danish Girl' to an action heroine in 'Tomb Raider'. Vikander has a very firm hold on her acting and knows how to use various techniques related to acting at particular times. She is an amazing actress and has a lot to achieve in her career. She has a very good decision making capability when it comes to choosing movies as she has not done a single bad movie in her career. At this point, the question that might be circling your mind is what is the next Alicia Vikander movie? Well, the good news is that we have a clear answer to that question. Here's the list of upcoming Alicia Vikander films scheduled to release in the near future. We can only hope that the latest Alicia Vikander movies would be as good as some of her recent ones.
5. The Glorias (2020)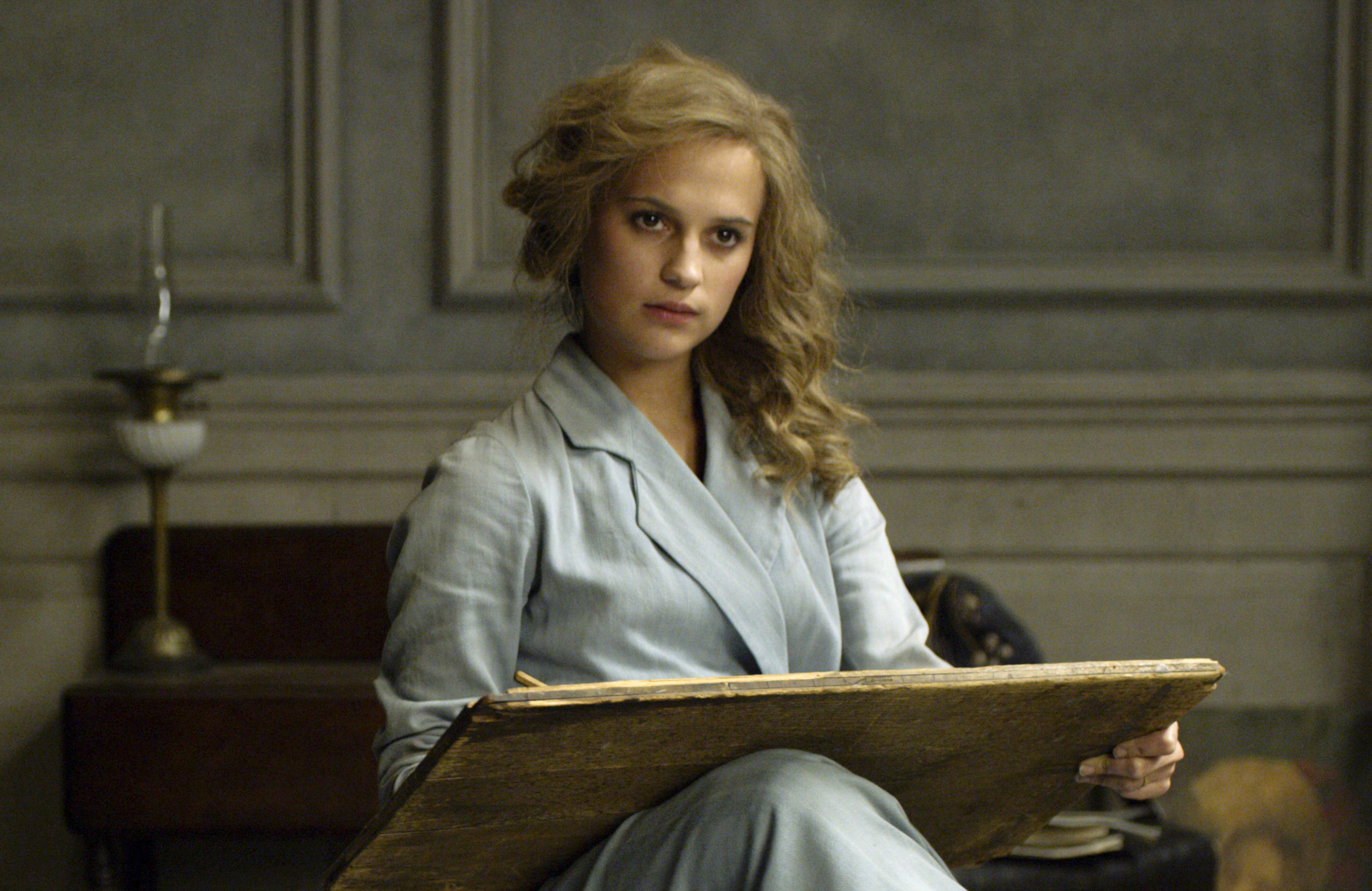 'The Glorias', or 'The Glorias: A Life on the Road' is an upcoming biographical movie that is being helmed by Julie Taymor. Alicia Vikander plays the role of Gloria Steinem between the ages of 20 and 40. The actress has already proved her mettle in serious roles and will be looking to deliver a solid performance for the part of the feminist icon. The movie is slated to release in 2020, though no date has been fixed yet.
The premise is based on Steinem's best selling memoir, which has been titled 'My Life on the Road'. Before Gloria became a feminist icon, she had several influences during her childhood. These inspired her to become the writer and activist who would eventually organize for women's rights, worldwide. 'The Glorias' will chart her life from the time of her childhood to when she grows up to be an icon.
Representational movies are all the rage in Hollywood, which is finally getting out of a fixed shell to be more inclusive in terms of the stories told. 'The Glorias' is definitely an exciting addition and we will be keeping our eyes peeled for the movie to release in theaters.
4. Green Knight (2020)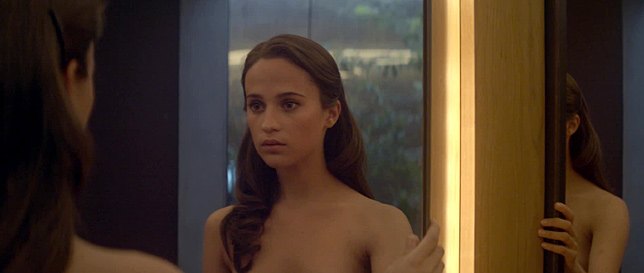 The upcoming fantasy drama by David Lowery is definitely a film that lovers of medieval literature will be looking forward to. It is a retelling of the famous Arthurian poem, 'Sir Gawain and the Green Knight'. Apart from Alicia Vikander, Dev Patel is also going to appear in the movie. With the talented cast, we have to see how the performances go in the film where the actors will be expected to drive the narrative forward.
The premise of the story is that Arthur and his knights enjoy a feast that is interrupted by a Green Knight. A bet is laid out that any knight can swing the Green Knight's ax and land a blow, on the condition that the Green Knight will return the same in a year and a day. Gawain takes the challenge but the Green Knight is unfazed even without his head. As the day nears, Gawain goes to the spot. He has many adventures along his way.
In fact, the honorable knight stops at a Lord's castle where his wife makes advances at him. Refusing those, he is ultimately given a charmed girdle to protect him. He wears this to the challenge where the Green Knight turns out to be the Lord himself. Gawain is declared as an honorable man, despite him insisting that keeping the news of getting the Lord's wife's girdle, to himself, was dishonorable. He returns to Arthur and the other knights decide to wear a green sash to commemorate Gawain's adventures.
Read More: Upcoming Dwayne Johnson Movies
3. Born to Be Murdered (2020)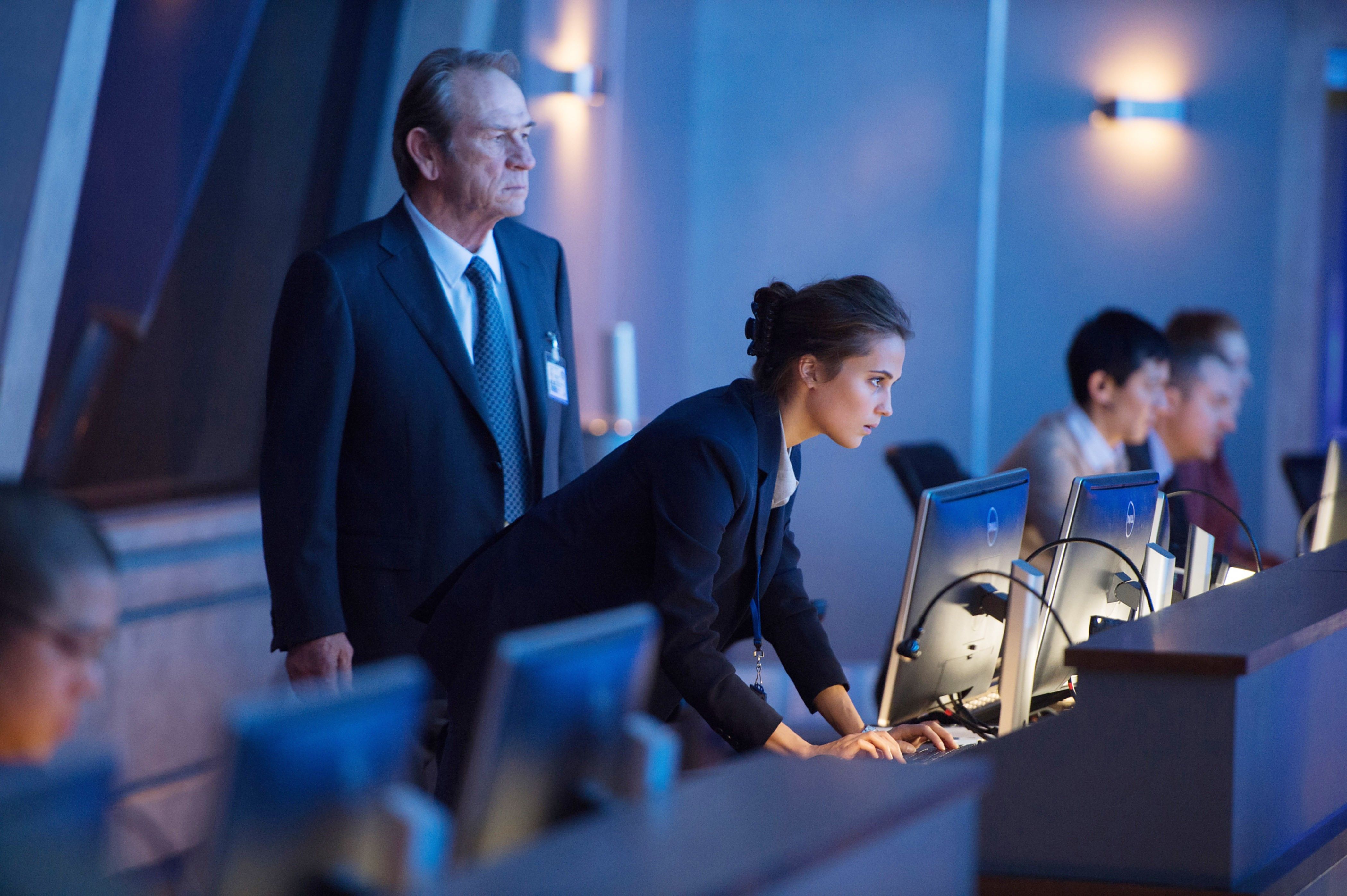 'Born to Be Murdered' is an upcoming drama thriller from Ferdinando Cito Filomarino. It tells the story of a vacationing couple for whom everything goes wrong thanks to a deadly conspiracy they stumble upon. Set in Athens and the Epirus region of Greece, the movie has the same feels like one of Hitchcock's projects where an everyman gets trapped in extraordinary circumstances, and it does not matter how he rises to the top of the situation, as long as he actually gets there.
In 'Born to Be Murdered', we will see a couple who happen to be vacationing in Greece when they get ensnared in a deadly conspiracy which results in tragic consequences for the two. Alicia Vikander and John David Washington are going to appear as the couple. Both actors are young but have proven themselves to be powerhouses of talent.
Thus, the upcoming film is one to watch out for, which brings together two incredible performers for a gripping tale.
2. Blue Bayou (2020)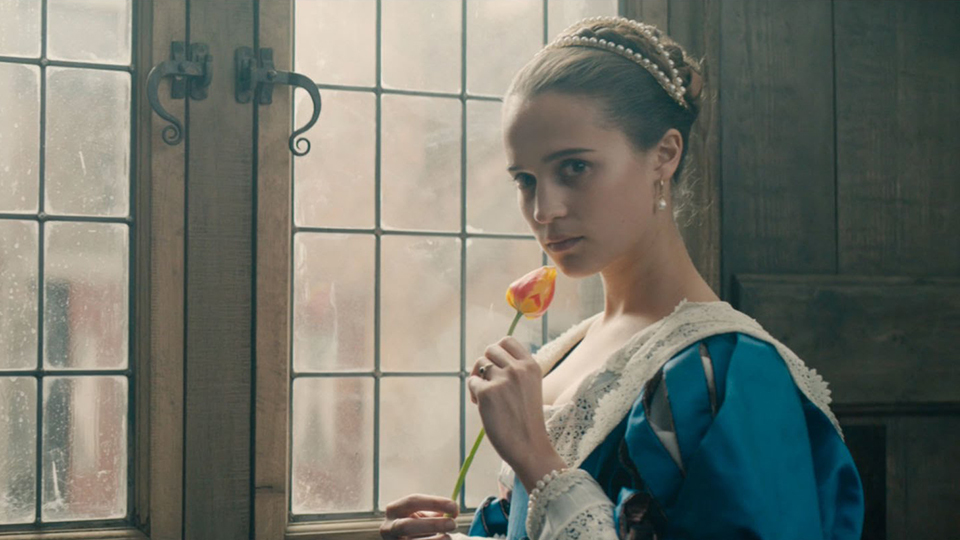 'Blue Bayou' is an upcoming drama movie from Justin Chon, who has also written the film. Alicia Vikander is also part of the cast though her role remains unknown for now. The movie is about Antonio, a Korean adoptee who is raised in the United States. Inspired by true events, we understand his story, wherein he has to confront his past, and what it means for himself and his family. When Antonio suddenly and unexpectedly faces deportation, his entire world is turned upside down.
Understandably, this is a representational movie that seeks to shine a light on a social problem in America. The director has addressed this, saying, "I realize how I add the value to the Asian American community right now. We have Justin Lin, we have James Wan, and John Chu —they're doing that space incredibly well. They're doing the studio system so and more commercial traditional films. I think I'm so well served in telling these much more intimate stories that bring empathy to us, to our community, and portray us in an authentic way — and I think that is penetrating the culture in a different way."
Read More: Upcoming Kate Winslet Movies
1. Tomb Raider 2 (2021)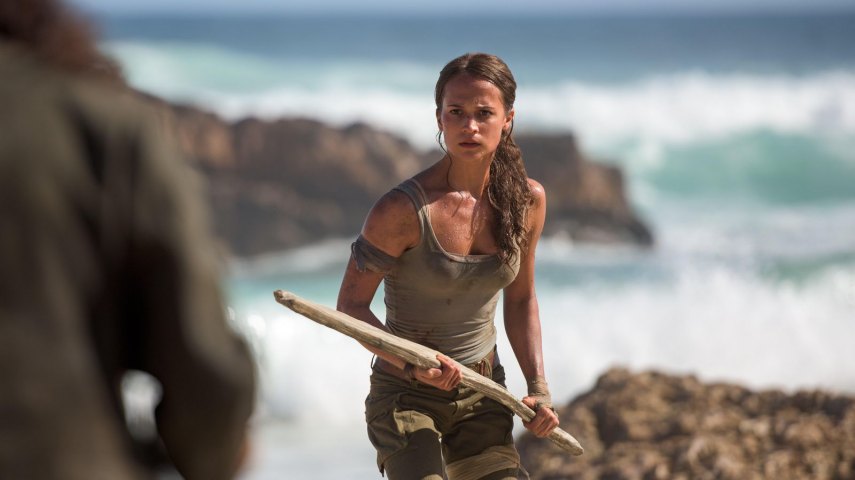 Lara Croft is like a female Indiana Jones, perhaps even cooler. The character regularly finds herself in highly intense situations in dangerous terrain, wherein she has to raid tombs, uncover secrets and save the world. Often, she is up against deadly adversaries and animals, armed with nothing but her skills, wits, and a trusty bow and arrow. 'Tomb Raider 2' is the sequel to the 2018 reboot and comes from Ben Wheatley. Not much is known about the plot at this point, but we know that Alicia Vikander is all set to reprise her role as Lara Croft.
The ending of the 2018 movie gives us some hints about the plot. Lara joins her father's company after the latest mission, only to realize that Trinity is linked to her father's company as well. Perhaps she has also located the nefarious link to Trinity within her father's company. Lara is likely to be armed with her iconic dual guns this time, which we saw her buy at the end of the 2018 movie. Alternately, Lara could go on a new adventure and raid new tombs, instead of continuing the fight with Trinity.
Whatever the plot, we are sure that Vikander will be looking to deliver another memorable performance once the movie releases on March 19, 2021.
ALREADY RELEASED
Earthquake Bird (2019)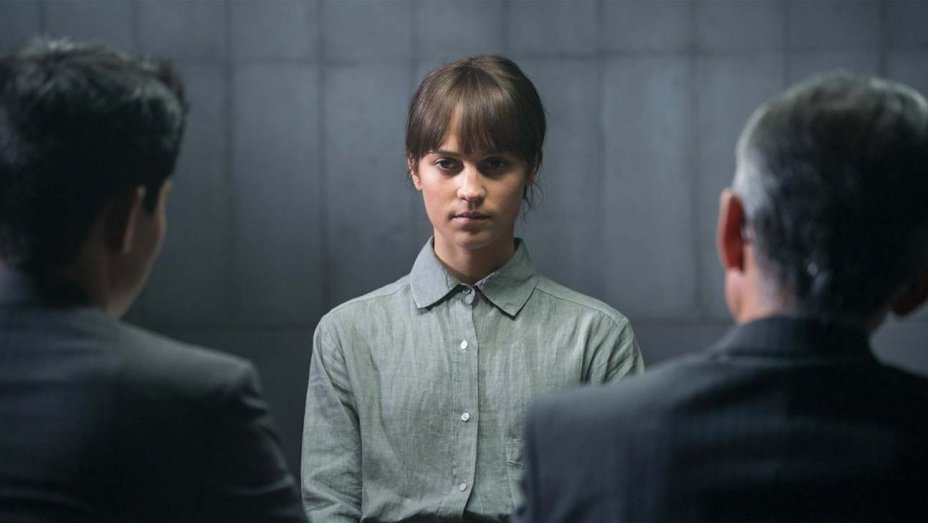 'Earthquake Bird' is a crime drama directed by Wash Westmoreland. It is based on the novel of the same name by Susanna Jones. The movie follows a young ex-pat living in Tokyo who is suspected of murder, which uncovers a mysterious love triangle.
Vikander plays the role of Lucy Fly in the movie. It is a good movie which entertains audiences around the world. The film released on November 15, 2019.
Read More: Upcoming Eva Green Movies