Richard Rodriguez's cyberpunk action feature, 'Alita: Battle Angel' has earned itself quite a dedicated cult-following within the year of its release. Despite receiving a lukewarm response from critics, the film wowed the public with its incredible visual style and effects. 'Alita' is an action-packed cinematic treat that remains true and faithful to its manga roots.
The film, which is an adaptation of a '90s manga series by Yukito Kishiro, has been a long-running passion project for James Cameron. After years of gestation, 'Alita' was finally brought to life on the big-screen. And the fans couldn't get enough. Lucky for us, with the way the film wraps up, it is safe to assume that the makers had a potential franchise in mind. But the recent Disney-Fox merger made things a little complicated for its future.
'Alita' has a massive fanbase filled with loyal fans who call themselves "Alita Army", and have been very persistent and vocal about their wants. There's a petition for an 'Alita' sequel on change.org that has over 140380 signatures as of now. The fans have also raised money to campaign at the Oscars.
More recently, the fans took to twitter with #AlitaSequel, stating a series of reasons for the sequel. The social media campaign first made its headlines back in December. The film's recent premiere on HBO reignited the movement. But the question is, will Disney listen? Given its massive fan following and the interest its makers have shown in the potential sequel, it only seems like a matter of time. Here's everything we know about the sequel.
@doc_ido @TheLast_300 @AlitaArmy As of 5:50PM Pacific Time, the Alita tweets are summing to 19,400 tweets. Also, Alita is showing right now on HBO (9PM). #AlitaSequel pic.twitter.com/LRVdVe908T

— Charlie Schmidt (@CharlieSchmidt1) February 7, 2020
We're not giving you up either, Alita. For all that have seen something of a savior in Battle Angel, there are a few that would fight tooth and nail to make #AlitaSequel another chance of introducing you to the world. pic.twitter.com/FAZrbvjT9p

— corso (@corsolitarium) February 6, 2020
https://twitter.com/UrielsMachine/status/1225603626149740544?ref_src=twsrc%5Etfw%7Ctwcamp%5Etweetembed%7Ctwterm%5E1225603626149740544&ref_url=https%3A%2F%2Fscreenrant.com%2Falitasequel-trends-twitter-fan-campaign-disney-sequel%2F
Alita: Battle Angel 2 Plot: What Can It Be About?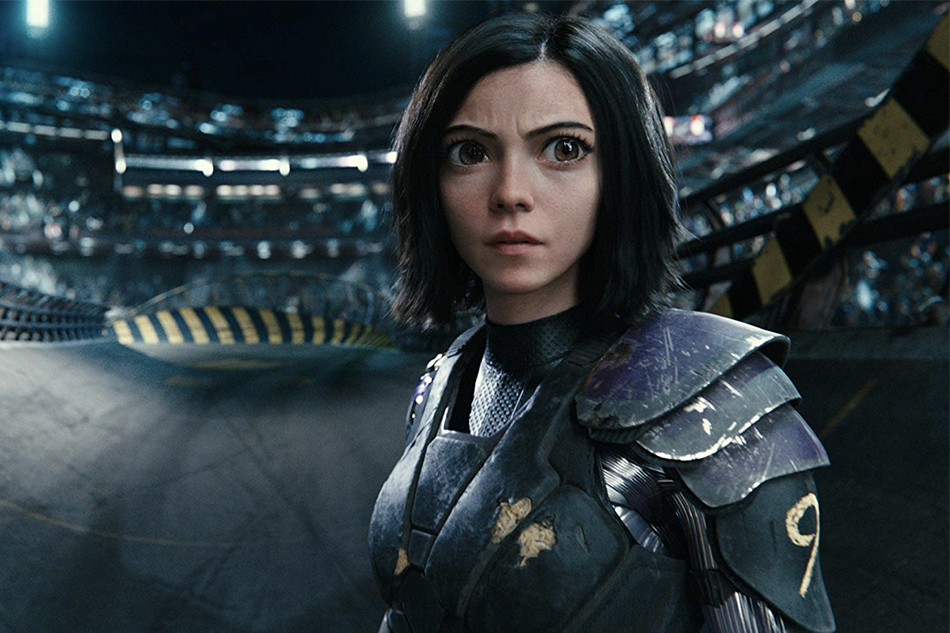 'Alita: Battle Angel', like Gunnm, the manga series its based on, is set in a dystopian future in Iron City, and centers around Alita, a cyborg who has lost her memories. She is found by a cybernetics doctor who rebuilds her. The film then explores her journey to rediscover her past and her relationship with the people she encounters. In the process, she ends up becoming a bounty hunter.
The film is an adaptation of the first manga series in a franchise of three, with over 20 years worth of stories. the series is followed by Battle Angel Alita: The Last Order and Battle Angel Alita: Mars Chronicle. So it really goes without saying, but there is plenty of source material to choose from and adapt for a sequel to 'Alita: Battle Angel'.
As a sequel has not yet been confirmed, there is no information about what direction the plot would take. But given the ending of 'Alita', as well as its remaining source material, it is not hard to guess. The film ends with Alita vowing vengeance (after Hugo passes away) as she points towards Zalem. This implies that the sequel(s) would very much be about Alita journey to Zalem, and her confrontation with Nova.
Alita: Battle Angel 2 Cast: Who Can Be In It?
'Alita: Battle Angel' boasts of an impressive performance by Rosa Salazar who plays Alita. Apart from her, the film stars Christoph Waltz as Dr. Ido, Jennifer Connelly as Dr. Chiren, Mahershala Ali as Vector, and Ed Skrein as Zapan. It also features Jackie Earle Haley as Grewishka, and Keean Johnson as Hugo.
The sequel will definitely have Salazar reprising her role as Alita. She is also completely on board with the idea. Previously, in an interview, she stated that she would play Alita "till my last breath". However, she also admitted that she wasn't shocked that Disney had not yet picked up the sequel because of the Fox-Disney merger, and all the changes that it led to.
Having said that, 'Alita' actually has several characters set-up for future sequels. It has Edward Norton in a non-speaking role as Nova. According to the makers, the character was tough to cast as he is set-up for the future. This makes sense considering the ending of the film. Another character, Clive Lee, is meant to play a key role in the sequel.
Similarly, uncredited cameos by Michelle Rodriguez and Jai Courtney were meant to introduce them for larger roles in the sequel. It is believed that Rodriguez will be playing Gelda, while Courtney's role hasn't been disclosed yet.
Alita: Battle Angel 2 Crew: Who Can Be Behind It?
'Alita: Battle Angel' is directed by Richard Rodriguez, with James Cameron backing it up. Cameron co-produced and co-wrote film with Jon Landau and Laeta Kalogridis respectively. While the sequel to 'Alita' has not yet been confirmed, its makers have definitely expressed their interest in making future sequels.
Rodriguez previously mentioned how Cameron has over 600 pages of notes on the 'Alita' script. He also revealed that there is a whole document about the trilogy, hinting that they have actually planned a series of three films. This means if all goes well, fans could get not one but two sequels!
However, since the film is a 20th Century Fox production, the recent merger has put questions on the future of 'Alita'. This is precisely why Landau encouraged fans to "keep peppering" Disney with their demands, so that the studio can finally greenlight the sequel.
Alita: Battle Angel 2 Release Date: When Can It Premiere?
Since the sequel to 'Alita: Battle Angel' has not yet been green-lit, it is too soon to comment on the film's release date. Considering Cameron's 'Avatar' sequel that's due in 2021, along with how time consuming projects like 'Alita' can be, it would be safe to assume that the sequel could take a few years. That is, if it Disney finally approves it. The studio has not yet made any remarks on whether or not they want a sequel, which can be considered a good sign. So if all goes well, we can certainly hope for Alita: Battle Angel 2 to release sometime in 2024 or later.