Let's start with addressing the question: How many Mission Impossible movies are there? The answer is six. 'Mission: Impossible – Fallout' is the most recent addition to the MI series. And guess what? It has achieved a feat that's very rare in movie business. Despite being sixth film in the series, it is by all accounts, the best (more on this later). It is being hailed as an insta-classic blockbuster (like "Dark Knight" or "Fury Road") that only comes along only once in a while.
As you all know, it has been more than two decade since the first Mission: Impossible released back in 1996. Since then it has been one of the most successful franchises ever.
Tom Cruise, a bona-fide movie star, carries the weight of Ethan Hunt, film's lead, with chutzpah and bravery. The most smooth spy on the West side of the Atlantic, Hunt works for an American spy agency called the IMF. It's got the same ingredients as a Bond film- girls, guns, goons and cars except perhaps Tom Cruise does stunts better. Some of the most memorable stunts in action movie history appears in this franchise — not to mention is difficult to get the catchy the theme music out of your head.
So, while, we hope that Cruise continues making MI series of films, today, we decided to rank all Mission Impossible movies in order from good to best. Which movie is at the top of your list? What Mission Impossible movie is the best? Here you go..
6. Mission: Impossible II (2000)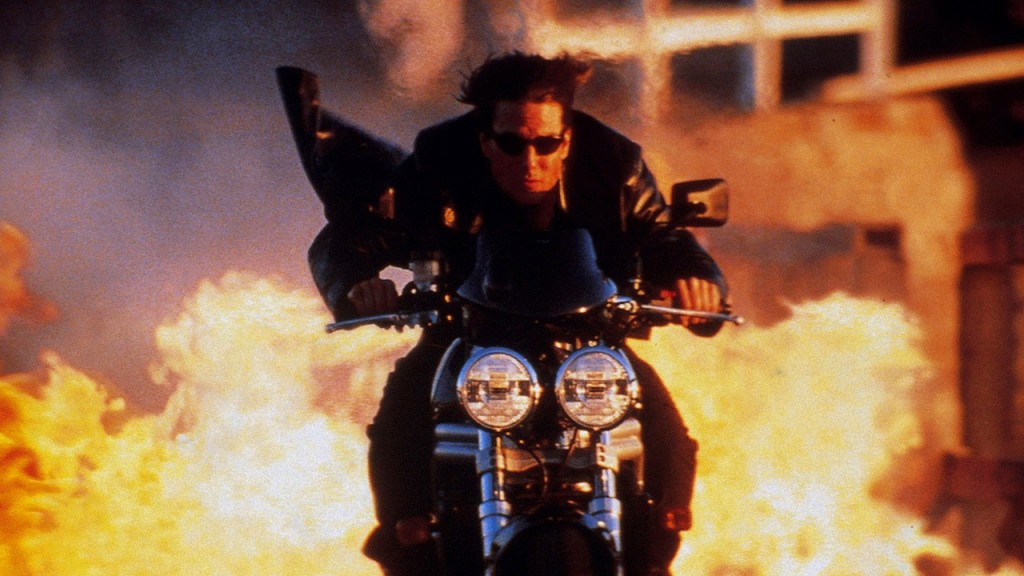 From the free-hand rock climbing in the beginning to the bike chase action scene towards the end of the movie, we don't actually feel like we are watching a spy movie but a high-octane action movie. The story involves I.M.F. agent Ethan Hunt going on a mission to find and destroy the virus called Chimera which was stolen by Hunt's former partner Sean Ambrose from a biochemical facility. Director John Woo's style is very much appreciated in this film for using Hong Kong cinema style gunfights and slow motions. Hunt would have just retrieved the virus samples and destroyed it but since the antagonist messed with him by holding Hunt's love interest captive, he ends up killing Ambrose and his whole team. Mission Impossible II suffers from sequel hangover and that's why it lacks the originality of other films in the series.
5. Mission Impossible III (2006)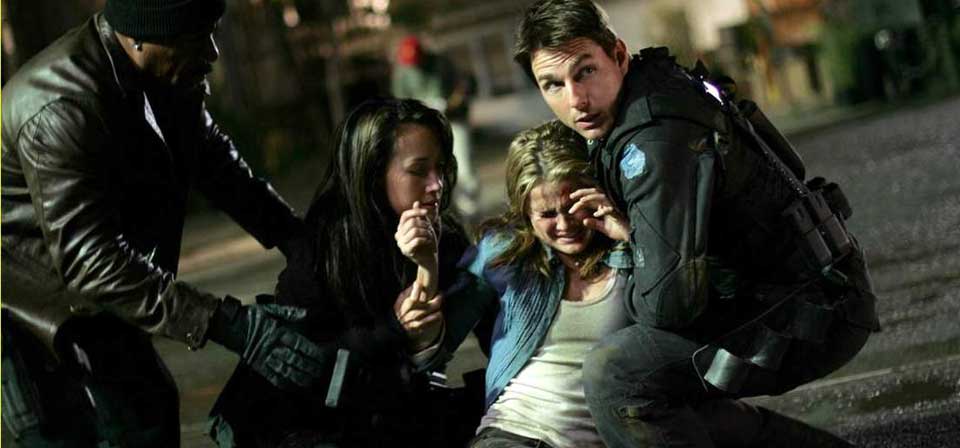 The third entry in Mission: Impossible film series follows Ethan Hunt being forced back into the field just when he was planning on marrying his girlfriend, Julia (Michelle Monaghan). The agency asks Hunt to save an operative (Keri Russell) who has been kidnapped by weapons dealer Owen Davian (Philip Seymour Hoffman). With the help of his field team — played by Ving Rhames, Jonathan Rhys-Meyers, and Maggie Q — Hunt achieves his goal, but becomes involved in a web of double-crosses that leave him wondering if he can trust his superiors (Billy Crudup and Laurence Fishburne). Eventually Davian threatens Julia's life in order to get away with his evil plan. Simon Pegg appears as an IMF tech expert. The film has super cool action scenes and memorable performances from Philip Seymour Hoffman and Cruise. But overall, it doesn't match up to other films in the series.
4. Mission Impossible: Ghost Protocol (2011)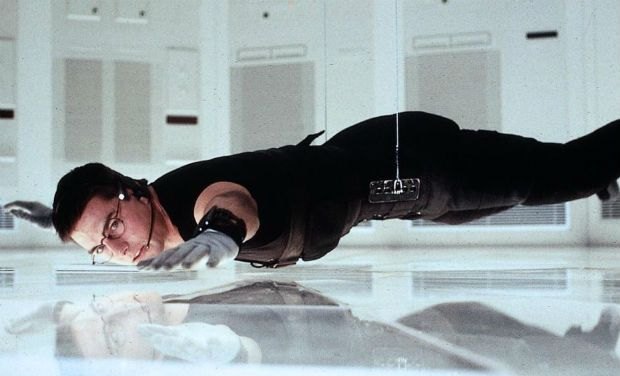 Sometimes a team can be faultily accused of involving in a big conspiracy taken place on a foreign soil where blame is put on the country they work for and the team which was present there. With the whole force disavowed and just a little help, a team leader accompanied with a few teammates should find out who is behind the conspiracy before it's too late. This is what Mission Impossible: Ghost Protocol is all about. There is a strong reason why both the audience and the critics liked the movie so much.
Tom Cruise's character Ethan Hunt is shown as a "I'll do whatever it takes" kind of a guy and a very persuasive person due to which his team members always trust him and follows him. The fall of his team and the way all of them fights back and stops a possible nuclear war between the U.S. and Russia is remarkably a flawless story. Some more noteworthy things that we get to see in the movie are the use of new high tech gadgets by the characters and the use of humor which is actually unique compared to other films of the series.
3. Mission Impossible (1996)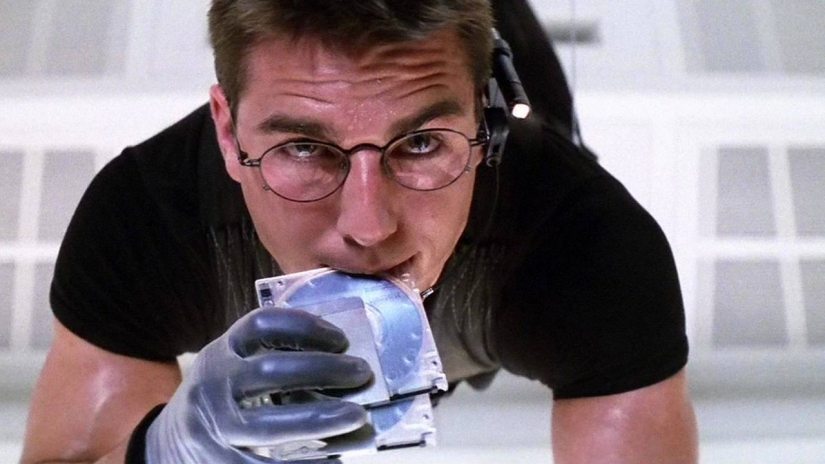 The first film in Mission Impossible series has a raw quality to it that none of the other films in the series has. Ethan Hunt (Tom Cruice) is a part of spec ops mission and Jim Phelps (John Voight) is the leader of the team but their whole crew died in this mission except Ethan. IMF thinks that Ethan is behind all this. So they try to capture him but he escapes and starts to find on his own that who behind all of this. Full of modern gadgets, dangerous stunts, great locations, Mission Impossible redefined the action genre beyond Bond films — and only made it better.
2. Mission Impossible: Rogue Nation (2015)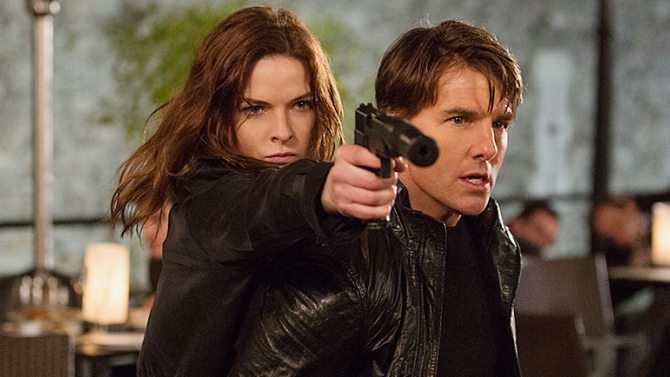 Bearing close similarity to Bourne series of films, 'Rogue Nation' follows Ethan Hunt on a run from CIA. He, with his IMF team, are after the Syndicate, an International terror organization of ex-secret agents who have gone rogue. Meanwhile, CIA believes that no such organization exists. In the quest to nab the man running Syndicate, Solomon Lane (Sean Harris), Hunt runs into Ilsa Faust (Rebecca Ferguson), who claims to be part of the syndicate, but is actually working for British spy agency. What follows is a one impossible mission after another for Hunt across several countries. For the first time in MI series, Tom Cruise takes backseat and let's Rebecca Ferguson to flourish, which works big time for the film. Overall, it is a sleek action film with some thrilling action-scenes, bike-chases, car-explosions and some underwater adventure. Worth every penny!
Read More: Best Tom Cruise Movies
1. Mission Impossible: Fallout (2018)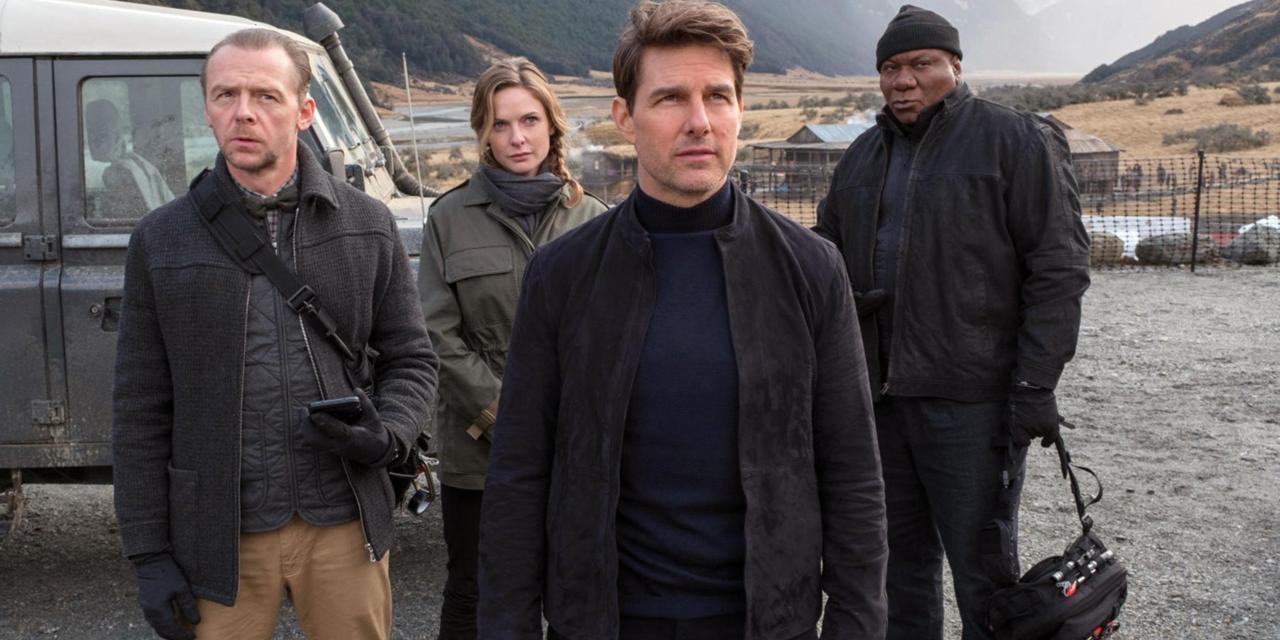 Yes, the last film of the series also happens to be the best. How often do you see that? Rarely! Mission Impossible: Fallout is brilliant on every count. Tom Cruise, despite being 56, proves yet again that he is the last remaining movie star in the business. From doing death-defying stunts to playing a charming lead, Cruise owns every scene of the film.
Mission Impossible: Fallout follows Ethan Hunt and his IMF team (Alec Baldwin, Simon Pegg, Ving Rhames) along with some familiar allies (Rebecca Ferguson, Michelle Monaghan) in a race against time after a mission gone wrong. Henry Cavill, Angela Bassett, and Vanessa Kirby also join the dynamic cast with filmmaker Christopher McQuarrie returning to the helm.
The film has some of the best action sequences you will ever see on big screen. And mind you, most of these scenes are not CGI. Film is fast paced from start to finish, sleekly edited, and gorgeously shot. Amazing!
Read More: Movies Like Mission Impossible