In the month of November, while clearing out a slew of old content, HBO will make some room for several anticipated documentaries such as 'The Apollo' and 'Very Ralph' along with some high profile series like 'His Dark Materials'. While all of these original premieres will keep you completely occupied throughout the month, make sure that you don't miss out on the other spanking-new movies like DC's 'Shazam' or even some old classics like Tom Hank's debut film 'Big'.
With such an extensive selection of movies and shows coming out on HBO in the month of November, we highly doubt that you'll need any other streaming platforms. So we've made a list of all the originals that will premiere on HBO in the month of November, 2019 and along with that, we have also listed down the films that will either be release for the first time or will be moving out of the platform in the coming month.
15. Entre Nos: Erik Rivera: Super White, Premiere (November 1, 2019)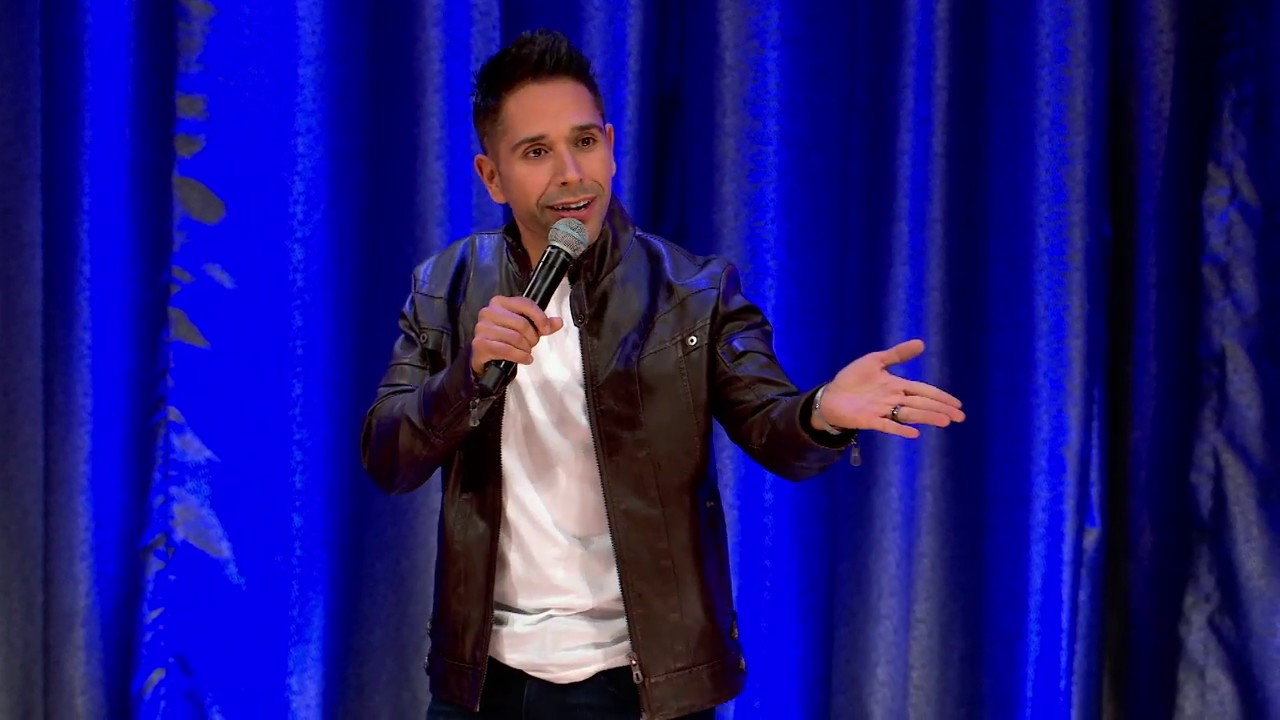 'Entre Nos Presents Erik Rivera: Super White' is an English language stand-up special which will premiere on HBO Latino. The show will feature Rivera's knee-slapping one-liners on "levels of whiteness," gross babies, the pleasure of Whole Foods, disappointing your mother when your kids don't speak Spanish, and why it's ok to play favorites with your children.
14. Daniel Sloss: X (November 2, 2019)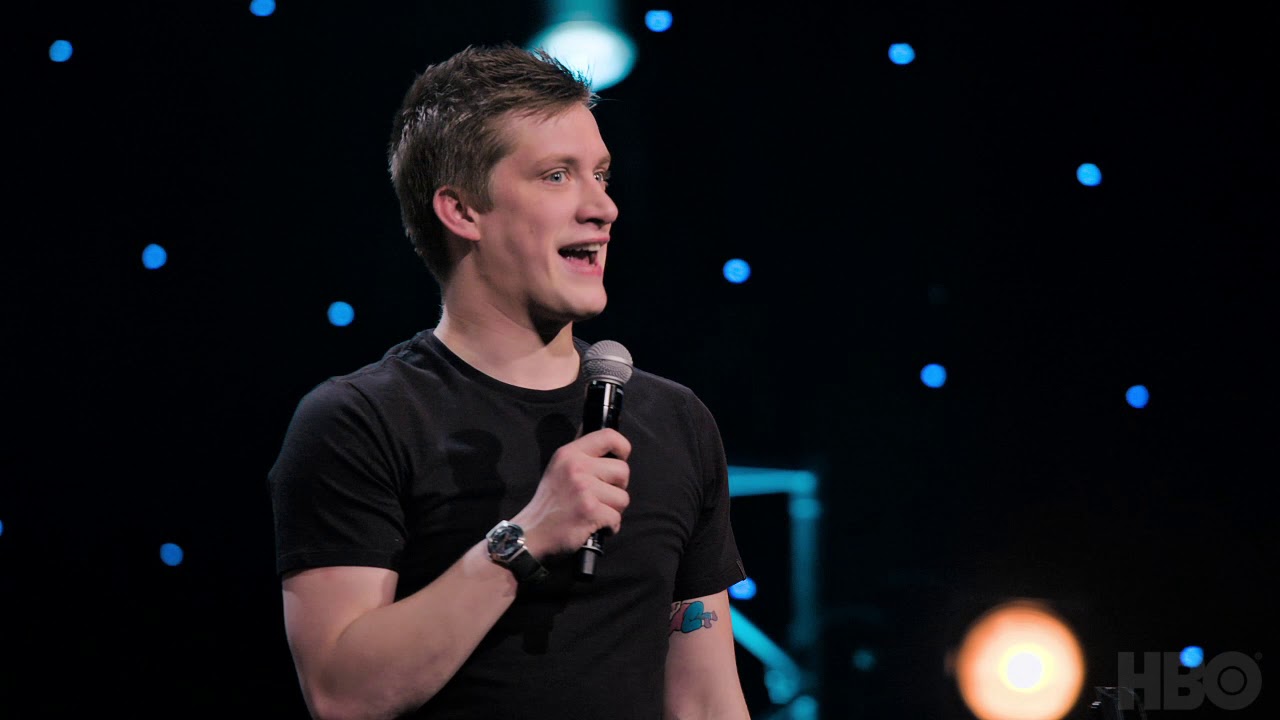 Lately, HBO has been doing really well in the stand-up comedy space by keeping its eye out on fresh outstanding talent. 29-year-old Daniel Sloss is another one of those talented comedians who will debut on HBO with his own special, titled 'X'. Before this, even Netflix released the Scottish comedian's "Dark" and the follow up special "Jigsaw" which were both very well received by a huge audience. So 'X' will be his third special that will be available to the American audience where Sloss will dwell into topics related to a dangerous territory for white males to explore. His comedy is often explosive in a lot of ways but he somehow manages to dodge bullets by perfectly balancing his comedy with the gravity of the topics he covers.
13. The Apollo (November 6, 2019)
In the history of entertainment, 'The Apollo' is known to be one of the most popular venues for influencing American and pop culture. The Theater has created new opportunities for several well-known newbies and has also acted as a starting point for many renowned artists of today. 'The Apollo', directed by Academy Award-winning and Tribeca alumnus Roger Ross Williams, covers several interviews with artists such as Patti LaBelle, Pharrell Williams, Smokey Robinson, and Jamie Foxx who express how the landmark helped them pave a way towards a very successful career. The documentary will also feature archival photos and videos of some of the most vibrant music, dance and comedy performances in the theater. Along with that, the film will also portray the struggles of black lives in the present-day entertainment industry and how the theater has been able to make a difference in their lives.
12. His Dark Materials, Series Premiere (November 4, 2019)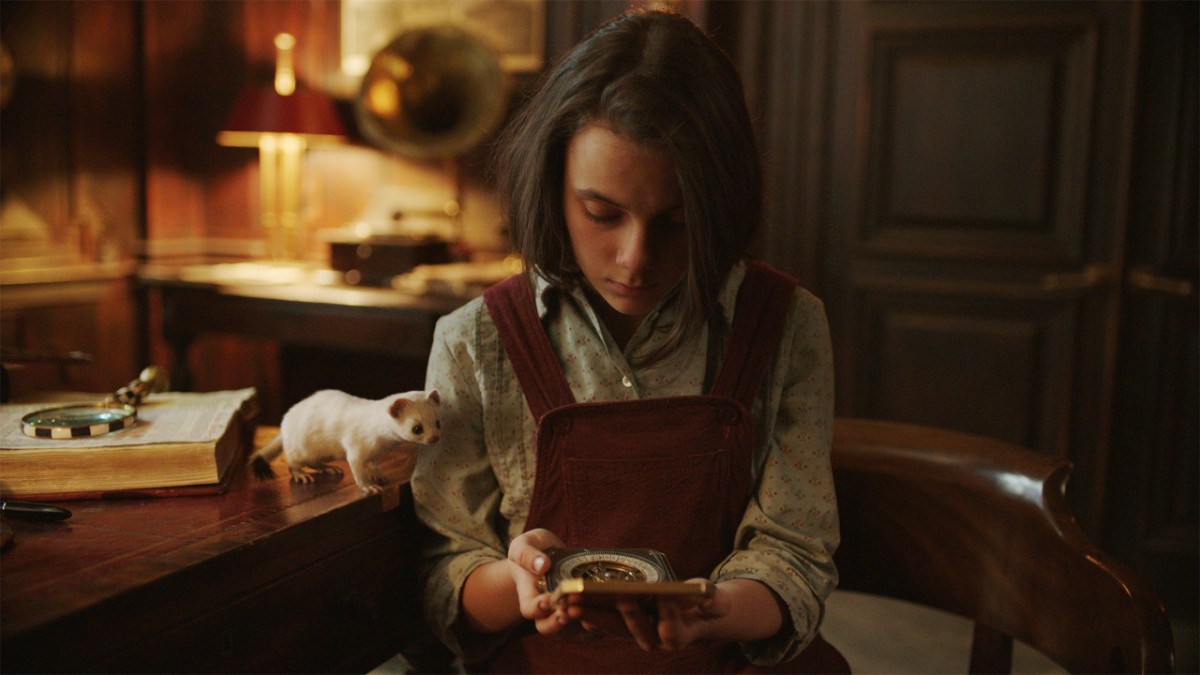 Jack Thorne, mostly known for 'Shameless' and 'Skins', will be adapting a fantasy novel trilogy, titled 'His Dark Materials,' which revolves around the life of a young girl who sets out on an adventure in an alternate world after her best friend is abducted. Starring James McAvoy and Lin-Manuel Miranda, the series will bring in a rich mythological tale that will certainly be enjoyable for fans of other well known fantasy-based movie series like 'The Chronicles of Narnia' and 'The Lord of the Rings'. Lyra Belacqua, the protagonist, is a young girl who wishes to break free from the confinements of her surroundings and dreams of traveling to the North. When her best friend, Roger, gets kidnapped by evil beings known as the Gobblers, her life begins to take a very unexpected turn where she must also confront the hidden secrets of her past.
11. Axios, Season Finale (November 10, 2019)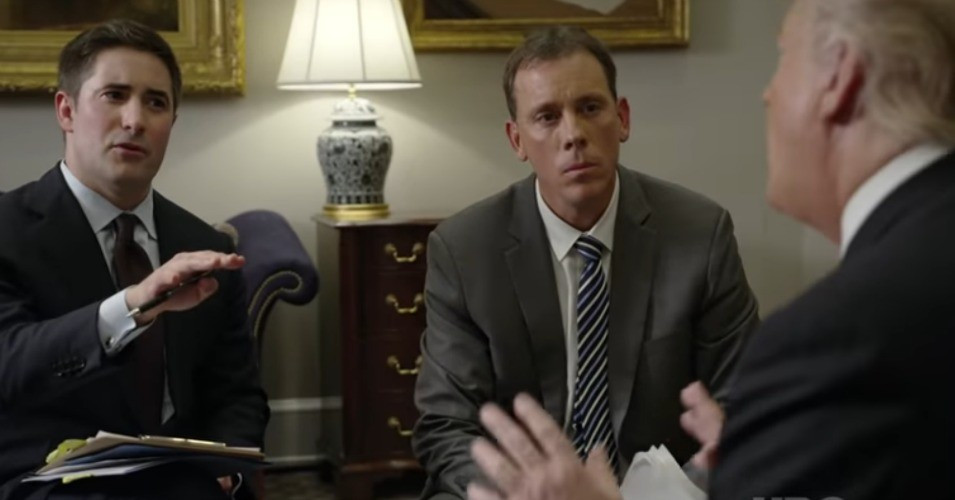 'AXIOS' is a news-oriented documentary series which has been directed by Emmy winner Matthew O'Neill and produced by Perri Peltz who is known for his work in 'Remembering the Artist Robert De Niro, Sr.'. The show covers a myriad of new related topics ranging from business and technology to politics and other things that could shape the future of the world in one way or the other. It has previously featured exclusive interviews with President Donald J. Trump; Tesla CEO Elon Musk; Apple CEO Tim Cook; Microsoft founder Bill Gates and other renowned leaders of several different industries.
10. Santos Dumont, Series Premiere (November 11, 2019)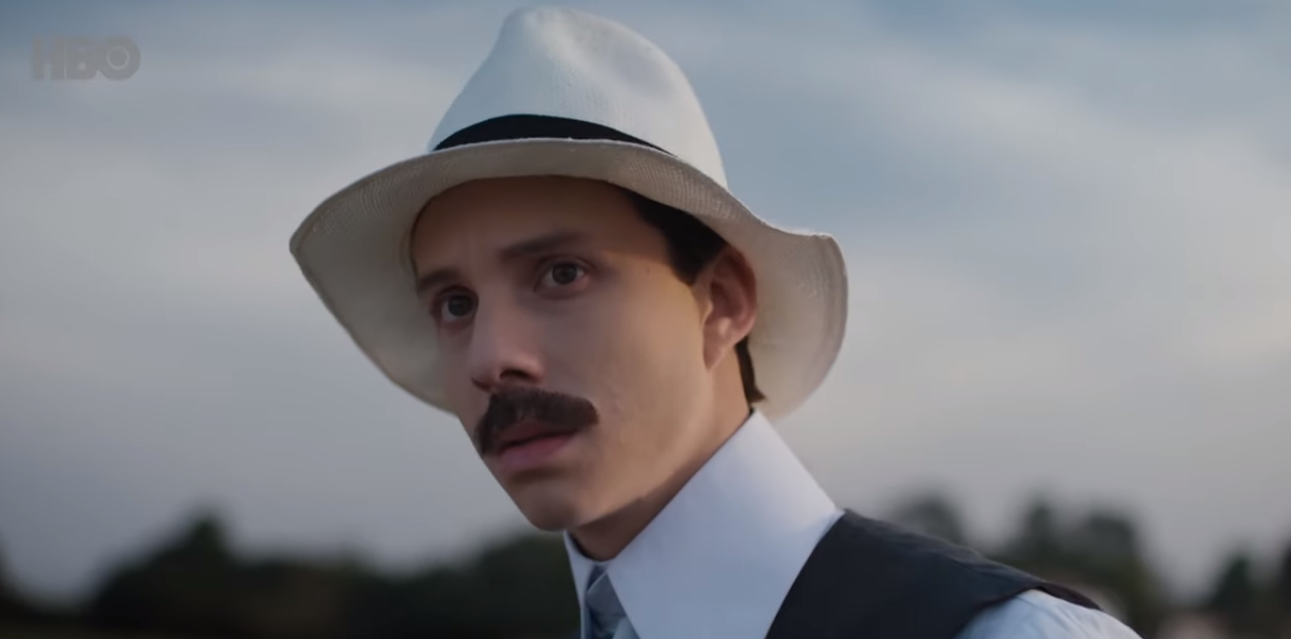 Alberto Santos-Dumont is known to be one of the leading pioneers in the field of aviation who made contributions to both lighter-than-air and heavier-than-air aircraft. He spent most of his adult life in Paris and entirely dedicated himself to the study of aeronautical science. Starting off with lighter-than-air aircraft, he designed the world's first hot air balloon that won him the Deutsch de la Meurthe Prize. But that's not where he stopped. Soon after this, out of sheer curiosity, he set his eyes on heavier than machines and built 14 bis, also known "bird of prey", which was the first man-powered flight in Europe. The man is indeed a legend and HBO's new series will embody all of his great inventions that completely transformed the future of aeronautics.
9. Catherine the Great, Limited Series Finale (November 11, 2019)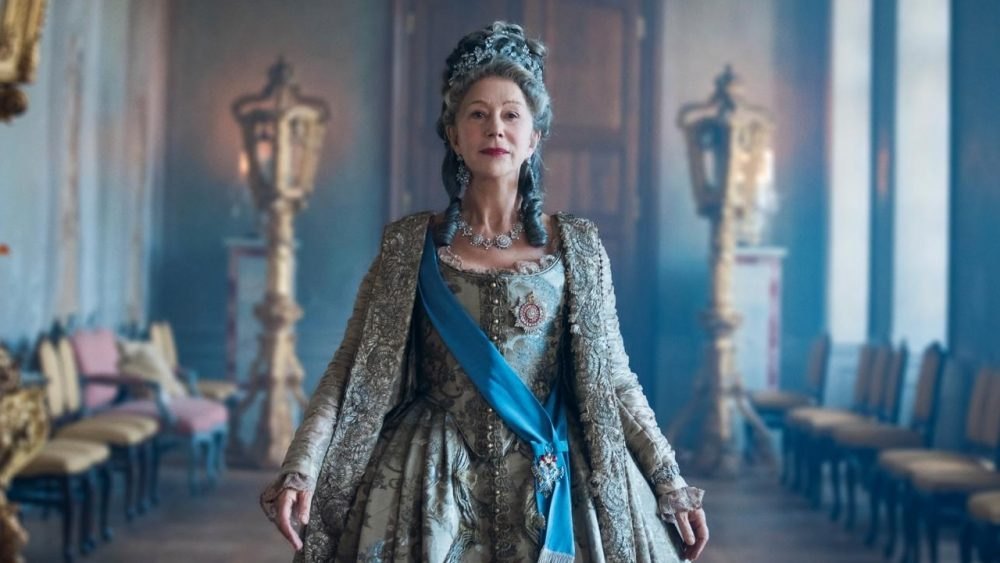 Starring Oscar winner Helen Mirren, 'Catherine the Great' is a miniseries that revolves around the clamorous politician and monarch who was the Empress of Russia. She was the longest-ruling female leader who later even started a coup that led to her husband being overthrown from power. She completely transformed Russia's place in the world and is still remembered as one of the greatest powers of Europe. The four-part series follows the end of her reign and also glosses over her affair with Grigory Potemkin (Jason Clarke), a Russian military leader. So far, 'Catherine the Great' has been heavily criticized for its lack of an interesting plot but even then, the period drama is fairly mediocre and is worth a shot as it involves some great cinematography with Helen Mirren's incredible performance.
8. Very Ralph (November 12, 2019)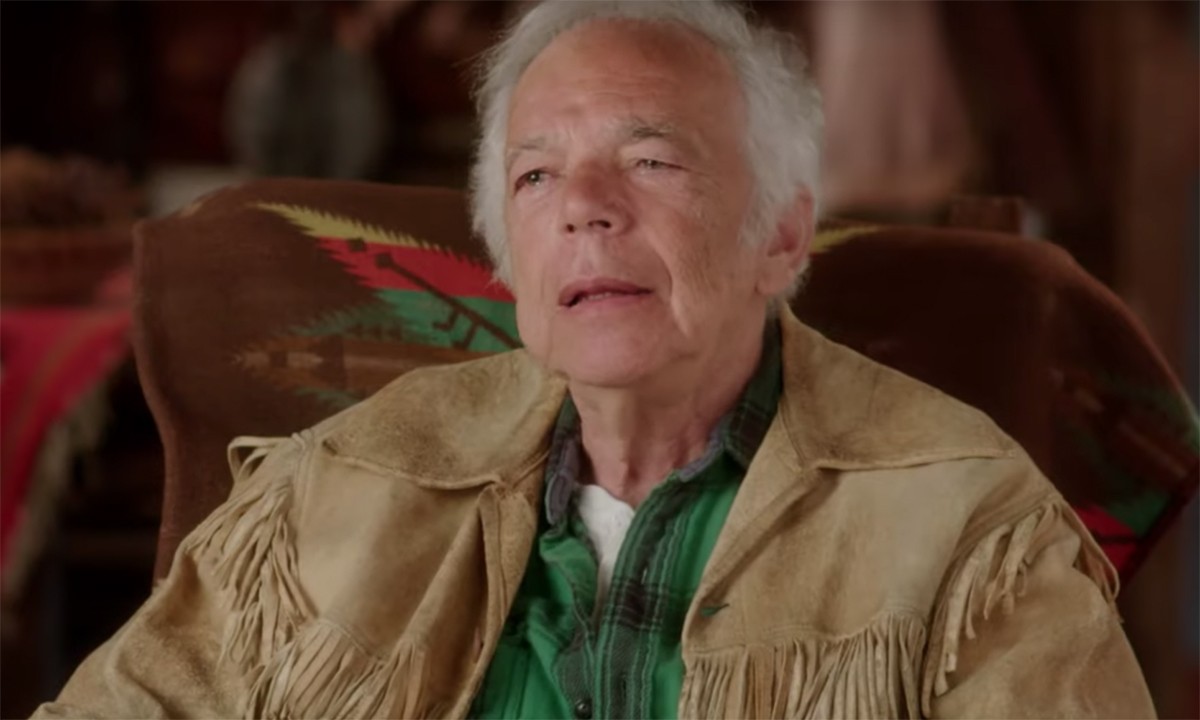 Ralph Lauren is known to be one of the most successful and lauded fashion designers of our time. HBO's new documentary will reflect on his entire life by starting off with his childhood says and following up with events that led him to become one of the biggest icons in the fashion industry. In the trailer, Lauren describes his passion for his line of work by sharing how he never even thought that he was in the fashion business. Even when people asked him if he was a fashion designer, he would often claim that he hates fashion. But for others, he would always dress up in a very unique and distinctive way that often appealed to the ones around him. With several archival footages from his past and interviews from his family members, the film shows how Ralph is truly the definition of the word "icon".
7. Sesame Street, Season 50 Premiere (November 16, 2019)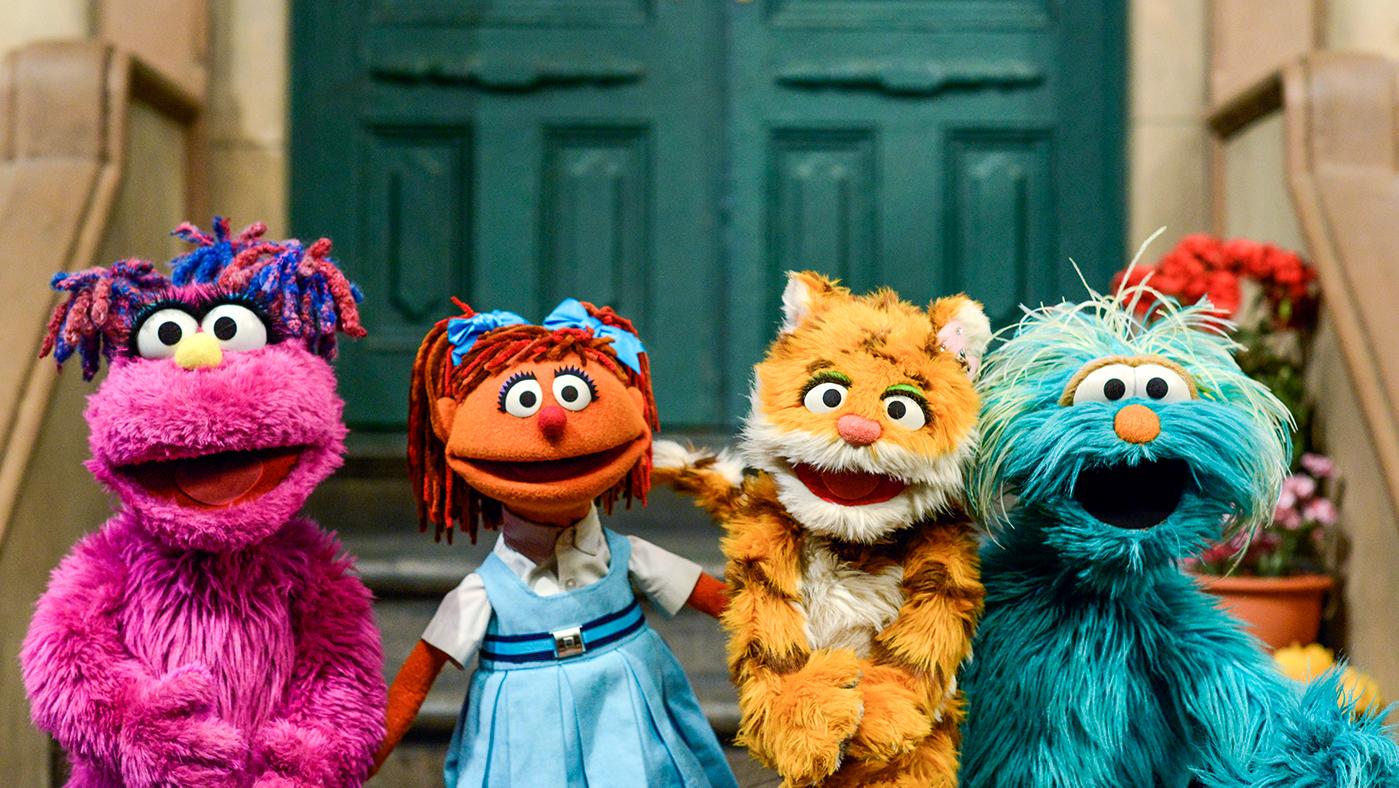 With Joseph Gordon Levitt as its host, the new installment of 'Sesame Street' will be celebrating the 50th anniversary of the long-running children's' series. The special will reminisce some good old classic segments and songs like 'People in Your Neighborhood' and 'It's Not Easy Being Green' of the previous seasons and will feature even the most rarely-seen characters like Franklin and Kermit the Frog who will all get together for a grand celebration. Season 50 will also feature a new surprise segment where Big Bird will travel to the US and celebrate the kids of various communities. The main motive of this special will be to bring light on the academic and social pressures that are enforced on kids these days.
6. Real-Time with Bill Maher, Season 17 Finale (November 16, 2019)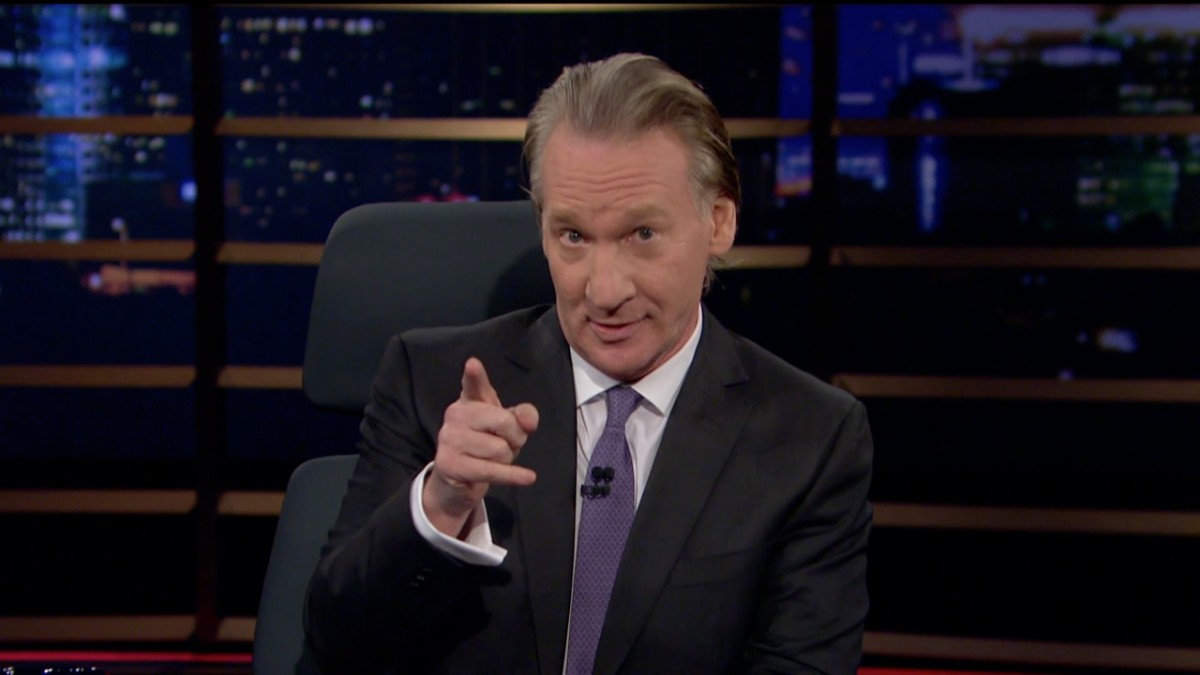 Bill Maher is a silver-tongued comedian who is known for how he challenges his audience by bold contentious claims. While the ideas that he presents in his talk show can be quite controversial, he is more or less of an ideological parrot whose satirical political notions can be relatable for many. While some might call him aggressively unfunny and unbearable after his controversial post 9/11 comments on 'PI', others will have a great time flipping over his relentlessly funny interviews where he does not hold himself back from pinning down his guests. 'Real Time with Bill Maher' may not be for everyone but anyone who does not get offended by Bill's "no holds barred" approach will be able to gain a lot of insights from his political knowledge.
5. Last Week Tonight with John Oliver, Season 6 Finale (November 18, 2019)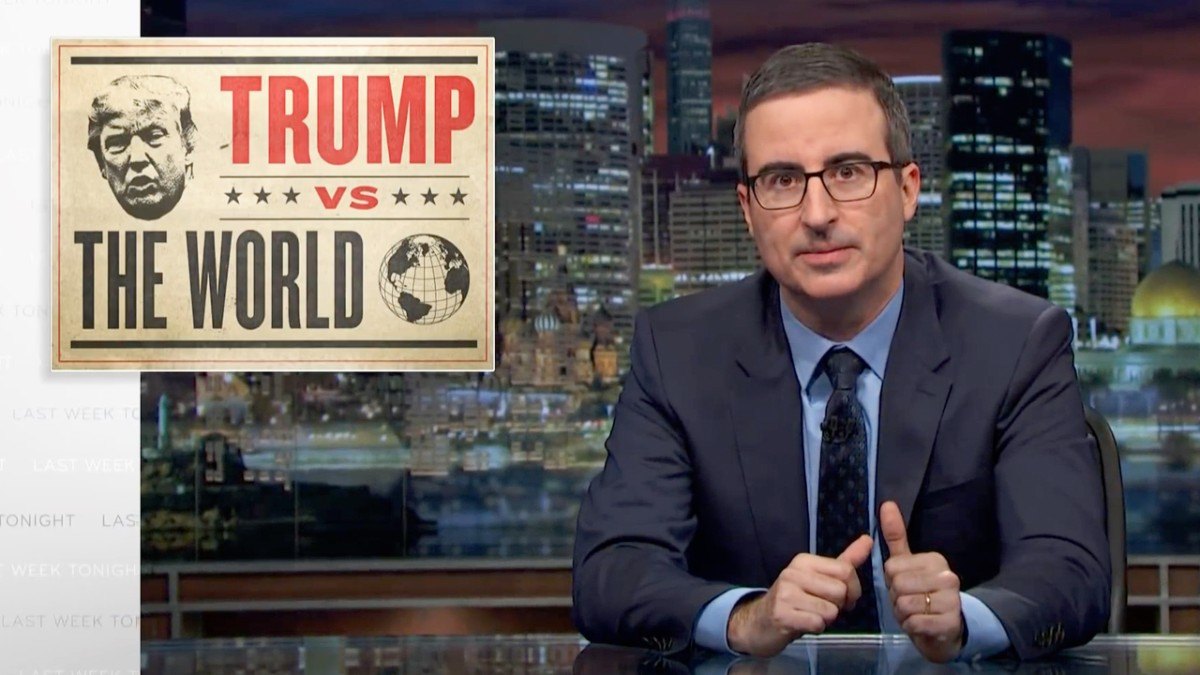 Emmy Award Winner, John Oliver, hosts HBO's 'Last Week Tonight' which is a late-night series where the host uses heavy doses of satire to run through the week's news and politics. While most US TV news hosts try a bit too hard to poke fun at the recent affairs and politicians, John Oliver takes a refreshing approach where he subtly brings joy to even the most depressing news by ridiculing the ignorance of the world leaders who selfishly commit crimes and get away with it. His sharp and witty delivery perfectly holds your attention and makes his show better than most others out there.
4. Chumel Con Chumel Torres, Season 4 Finale (November 18, 2019)
Chumel Torres rose to fame after he started notoriously tweeting about the proposals of a presidential candidate from the 2012 Mexican General Elections. He soon drifted away from mainstream media and with his focus on the younger and more tech-savvy audiences, he started featuring his satirized political humor on Youtube. On 'Chumel Con Chumel Torres', the sensational host uses his unique witty irreverence to address several news-worthy events that are relevant for the people of his region.
3. Ernie & Joe: Crisis Cops (November 19, 2019)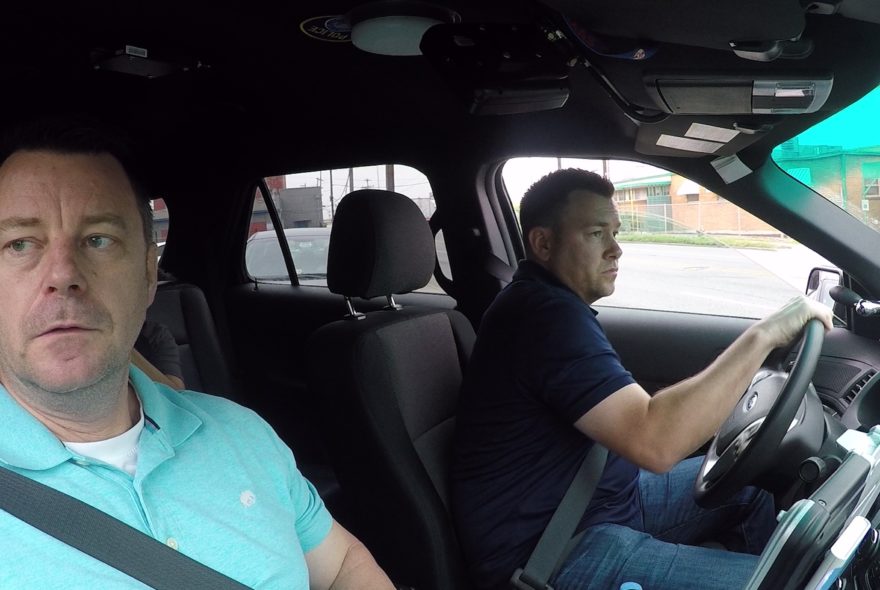 Mental health and law enforcement are two themes that don't usually come in tandem with one another but 'Ernie and Joe: Crisis Cops' takes a very unique approach towards these by focusing on the lives of two officers who work with the San Antonio Police Department mental health unit. They address real people with real mental health problems and while they are at it, they also share their own personal experiences that led them to join the force. 'Ernie and Joe: Crisis Cops' is a documentary that takes the human element of mental health very seriously and is highly recommended for anyone who wants insights on an aspect of law enforcement which is not usually discussed.
Read More: New on Amazon Prime in November 2019
2. Lindsey Vonn: The Final Season (November 26, 2019)
'Lindsey Vonn: The Final Season' is another upcoming HBO sports documentary that plunges into the personal experiences of renowned skier, Lindsey Vonn, who went from being a child prodigy to a four-time Olympic gold medalist. With its emphasis on her final race at the World Championships in Are, Sweden, the documentary will shine some light on all the trials and tribulations that she went through to finally make a name for herself in the world of Winter sports.
Read More: New on Hulu in November 2019
1. Room 104, Season 3 Finale (November 29. 2019)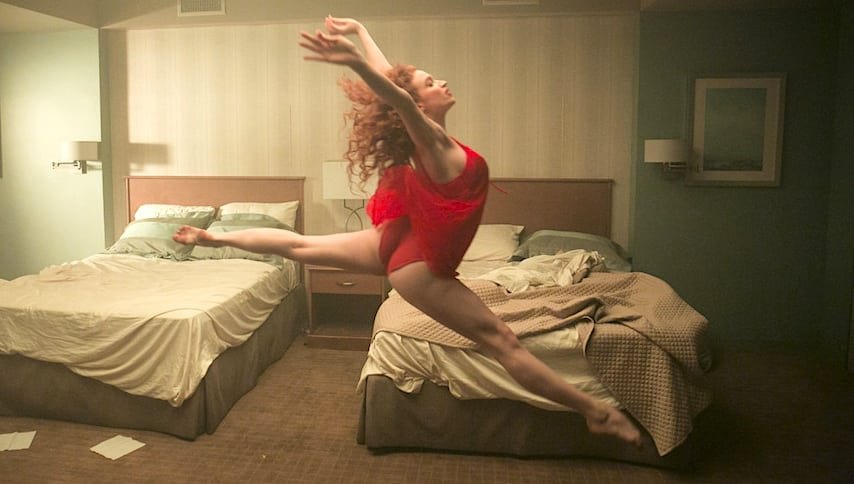 'Room 104' is an anthology-structured TV series that centers the lives of individuals who briefly stay in a particular nondescript double-bed hotel room. Since it's an anthology, all of its stories present a myriad of genres that are usually a hit or miss when it comes to their execution. While most of its episodes are completely mundane and don't offer much, certain parts of it are surprisingly engaging and almost come in par with better-known anthology shows such as 'The Twilight Zone' and 'Black Mirror'.
Theatrical Premieres:
Blindspotting, 2018 (November 1, 2019)
Head Full of Honey, 2018 (November 2, 2019)
Look Away, 2019 (November 4, 2019)
The Kid Who Would Be King, 2019 (November 9, 2019)
Little, 2019 (November 16, 2019)
Us, 2019 (November 23, 2019)
Shazam!, 2019 (November 30, 2019)
Estrenos:
Message Erased, 2019 (November 1, 2019)
Sobredosis de amor, 2019 (November 1, 2019)
Pajaros de Verano, 2019 (November 8, 2019)
Papi Chulo, 2019 (November 15, 2019)
El Baile De La Gacela, 2019 (November 22, 2019)
Movies Starting on November 1:
Big, 1988
Bruce Almighty, 2003
Chocolat, 2000
The Condemned, 2009
The Condemned 2, 2019
Crazy, Stupid, Love, 2011
The Darjeeling Limited, 2007
The Darkness, 2016
The Day After Tomorrow, 2004
Flawless, 1999
For Love of the Game, 1999
Forget Paris, 1995
Hope Floats, 1998
Halfway, 2019
Indignation, 2016
Jingle All the Way (Director's Cut), 1996
King Arthur (Director's Cut), 2004
Mr. Bean's Holiday, 2007
Nine Months, 1995
Pan, 2015
Reversal of Fortune, 1990
Santa Buddies, 2009
Snow Buddies, 2008
Space Buddies, 2009
Sterling, 2019
The Town, 2010
True Lies, 1994
Unimundo 45, 2019
Wes Craven Presents Wishmaster, 1997
Movies Ending on November 31
BlacKkKlansman, 2018
Breakin' All the Rules, 2004
Captivity, 2007
Crazy Rich Asians, 2018
Darkman, 1990
Darkman II: The Return of Durant, 1996
Darkman III: Die Darkman Die, 1996
The Darkest Minds, 2018
Deja Vu, 2006
The Diary of Anne Frank, 1959
Disclosure, 1994
Hop, 2011
Insidious: The Last Key, 2018
Legend, 2015
Lions For Lambs, 2007
The Lost Boys, 1987
Macgruber (Extended Version), 2010
Mamma Mia! Here We Go Again, 2018
Manhattan Night, 2019
My Friend Dahmer, 2017
Paper Heart, 2009
Paycheck, 2003
Peter Pan, 2003
Pride, 2007
Ramona and Beezus, 2010
Robin Hood, 2010
Steve Jobs, 2015
Stratton, 2016
Read More: New on Netflix in November 2019