The Ohio born actress Allison Janney was once an aspiring athlete. But her destiny was not made for the tracks and fields. She eventually pursued a career in stage, film, and television, and is today regarded as one of the most versatile, prolific actresses working in American cinema and television.
The actress won four Emmys for her portrayal of the press secretary C.J. Cregg in the popular series 'The West Wing'. The drama show 'Masters of Sex' and 'Mom' also earned Janney numerous accolades. Her major works on stage include 'A View From the Bridge' and '9 to 5.' Janney is also known for her roles in movies like 'American Beauty,' 'The Hours,' 'Juno,' 'Away We Go,' and 'I, Tonya,' which earned her an Academy Award for Best Actress in a Supporting Role in 2018. So at this point, you might be wondering what is the next Allison Janney movie or TV show? Well, here's the list of upcoming Allison Janney films and TV shows scheduled to release in the near future. We can only hope that the latest Allison Janney projects will be as good as some of her recent ones.
8. Mom (2013 – )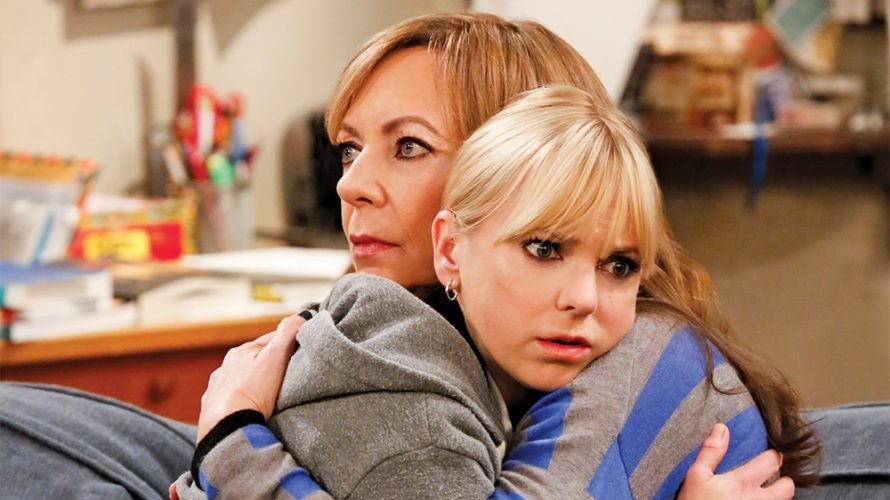 The CBS sitcom 'Mom' centers on the mother-daughter duo of Christy and Bonnie Plunkett (played by Anna Faris and Allison Janney respectively). The mother and daughter have been estranged for a long time now after Bonnie abandoned her little girl to deal with her addiction. The fact that she had failed to take proper care of Christy as a kid forms the basis of their cold relationship. Their life follows a cyclic pattern when Christy struggles to set a good example of mothering her son and strives to regain the confidence of her daughter. Over the seasons aired till now, 'Mom' has garnered critical acclaim for tackling a number of serious issues. Created by Chuck Lorre, Eddie Gorodetsky and Gemma Baker, the show has managed to remain topical and entertaining. The other cast includes Mimi Kennedy, Beth Hall and Jaime Pressly.
7. The Addams Family (2019)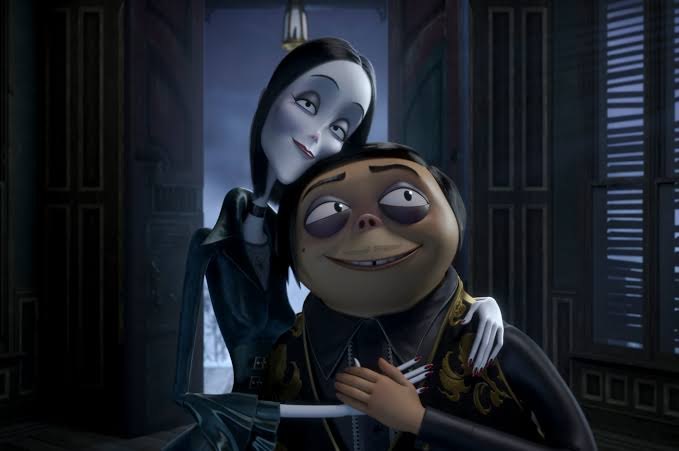 The upcoming animated horror-comedy film 'The Addams Family' features Allison Janney as Margaux Needler, who is a cunning reality TV host. The plot follows Needler who wreaks havoc while the creepy family braces up for an important reunion. Oscar Isaac and Charlize Theron lend their voices to the Addams family couple, Gomez and Morticia Addams. Chloe Grace Moretz voices their daughter, Wednesday Addams. The movie is based on the characters created by illustrator Charles Addams. The big-screen version of 'The Addams Family' is directed by Conrad Vernon, who is known for 'Sausage Party,' and Greg Tiernan from a screenplay by Matt Lieberman. The film is scheduled for an October 11, 2019 release.
6. Bombshell (2019)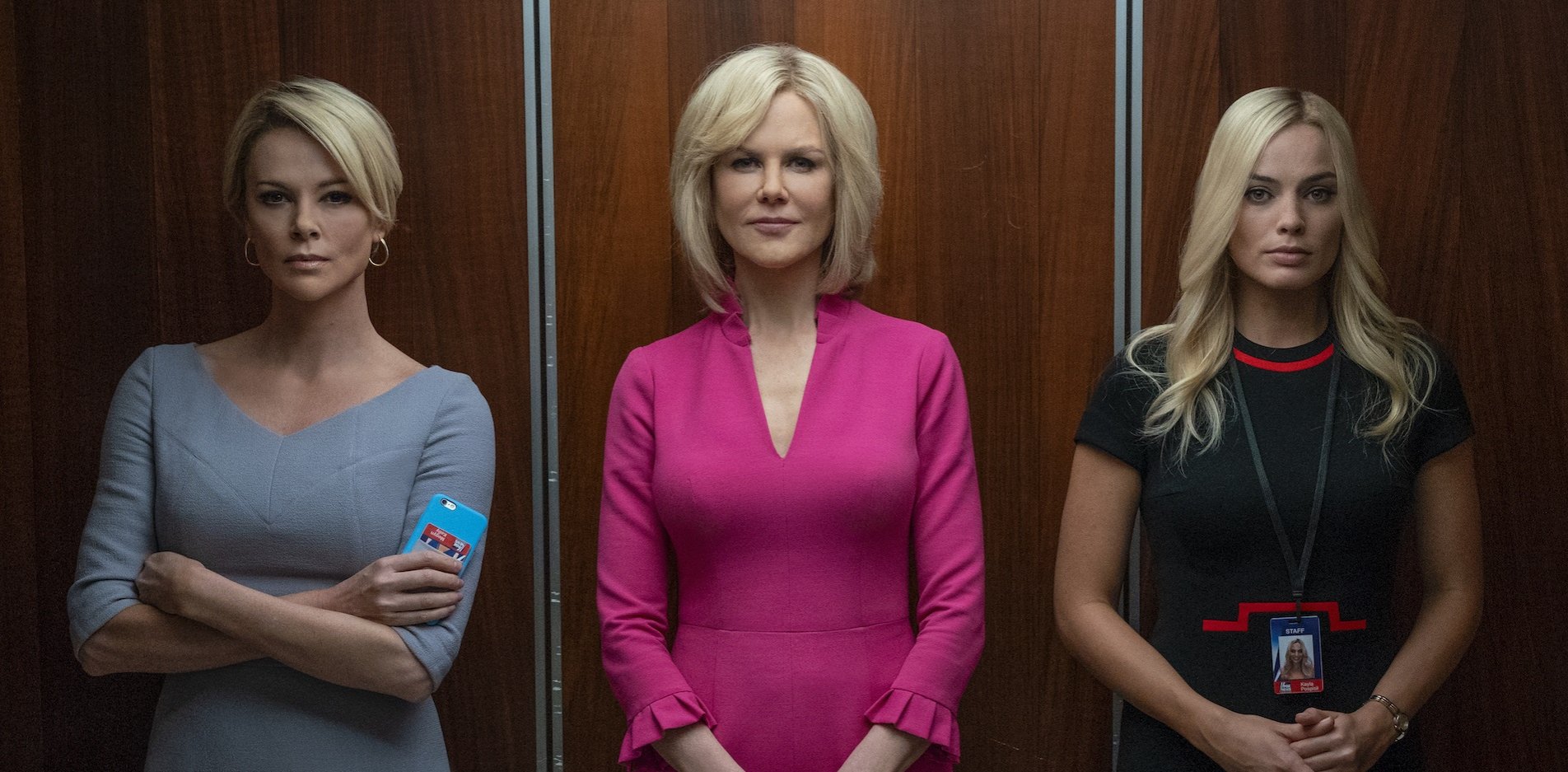 'Bombshell' centers on the Fox News-Roger Ailes sexual harassment scandal that shook the media. Nicole Kidman plays the role of Gretchen Carlson, the Fox News anchor who sued Ailes for sexual harassment in 2016. Charlize Theron portrays Megyn Kelly, who started up a serious allegation about Ailes' sexual misconduct, which was followed by a series of similar revelations from other women. John Lithgow plays the powerful media tycoon Roger Ailes, who was forced to step down in 2016 after the sexual harassment scandal.
Malcolm McDowell plays the real-life character of News Corp chairman Rupert Murdoch while Margot Robbie portrays Kayla Pospisil, a Fox News producer. Allison Janney is cast in the role of the feminist lawyer Susan Estrich who shocked everyone when she represented Ailes even after a slew of sexual harassment allegations surfaced against the man. The other cast includes Mark Duplass, Alice Eve, Brigette Lundy-Paine, Liv Hewson, and Alanna Ubach. The movie, which is directed by Jay Roach from a screenplay written by Charles Randolph, is scheduled to release on December 20, 2019.
Read More: Upcoming Blythe Danner Movies
5. Bad Education (2019)
'Bad Education' is a biopic of former Roslyn Schools Superintendent Frank Tassone who was at the center of the single largest public school embezzlement scandal in U.S. history. The plot is based on the real-life events that led to the embezzlement of $11 million by a school superintendent Tassone to live a luxurious life. The culprit was sentenced to 4 years in prison in 2006 and was released in 2010, with an exemption of eight months and four days in his sentence. Hugh Jackman plays the disgraced Tassone in the movie while Allison Janney plays the role of the school district business manager who concocted the plan with Tassone to embezzle public funds for her luxurious life. 'Bad Education' also stars Ray Romano and Geraldine Viswanathan. The movie made its premiere at TIFF 2019 and is directed by Cory Finley from a screenplay written by Mike Makowsky.
Read More: Upcoming Kaitlyn Dever Movies
4. Lazy Susan (2020)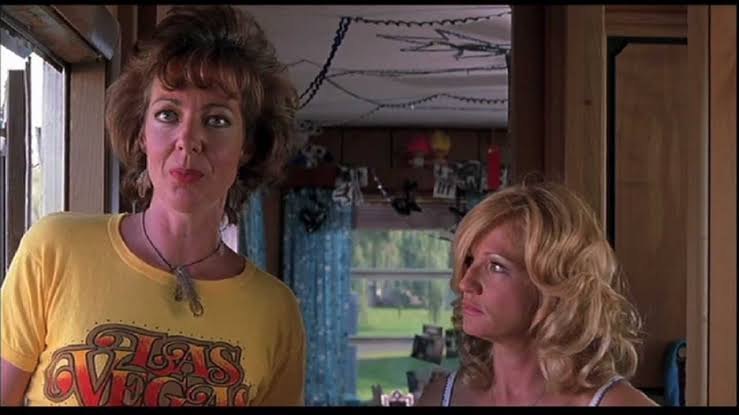 Sean Hayes' indie comedy 'Lazy Susan' features 'Will & Grace' star Sean Hayes as a grumpy woman called Susan. According to Deadline, Susan is an unmotivated woman who always finds herself in the most embarrassing situations despite her best efforts. The other cast includes Carrie Aizley, Margo Martindale, Jim Rash, Matthew Broderick, and Allison Janney, who plays the character of Velvet in the movie. 'Lazy Susan' is directed by Nick Peet from a screenplay by Hayes, Darlene Hunt, and Aizley. The movie is slated to release in March 2020.
3. Breaking News In Yuba County (2020)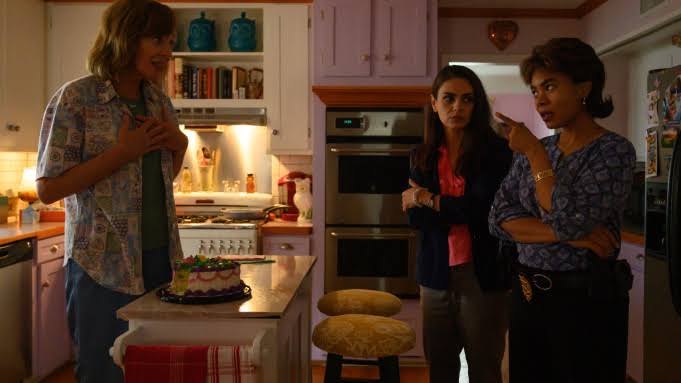 The upcoming comedy-drama 'Breaking News in Yuba County' features an all-star cast including Allison Janney, Awkwafina, Mila Kunis, and Juliette Lewis, among others. The plot revolves around a woman clerk (played by Allison Janney), who catches her husband and his lover red-handed. But the man soon dies of a massive heart attack. The wife, who hates her monotonous life as a pen-pusher, decides to keep the death of her husband to herself. She secretly buries the dead body before spreading the news that her husband has abandoned her.
For the next couple of days, her life becomes the center of attraction for society as she receives a lot of sympathy from people. But her life is soon infiltrated by nosy cops and ruthless criminals. Moreover, she has to hide the secret of her husband's death from her nosy half-sister (played by Mila Kunis), who is a local news reporter, and a keen-eyed police detective (played by Regina Hall). The other cast includes Samira Wiley, Bridget Everett, Jimmi Simpson, Keong Sim, Ellen Barkin, and Wanda Sykes. The movie is directed by Tate Taylor from a screenplay written by Amanda Idoko.
Read More: Upcoming Sally Hawkins Movies
2. The Heart (TBA)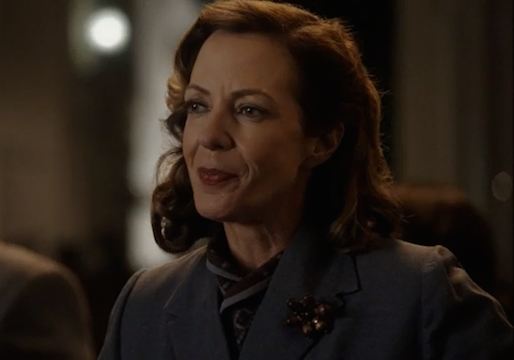 'The Heart' follows two characters (Octavia Spencer and Sam Rockwell) who shoulder a task to deliver a human heart from New York to Florida within 24 hours for a huge chunk of money. But the duo soon realizes that their unlikely consignment is for a mysterious buyer whose name is absent from the official list. They divert the route to reach out to the right person who deserves the heart according to the list. But divulging from the assigned task means messing up with the millionaire buyer and a nasty drug-dealer (played by Allison Janney). Soon, the duo finds themselves in a race against time and death with ruthless criminals on their tail. 'The Heart' is written and directed by Nat Faxon and Jim Rash. No release date has been attached to the project yet.
Read More: Upcoming Naomi Scott Movies
1. Lou (TBA)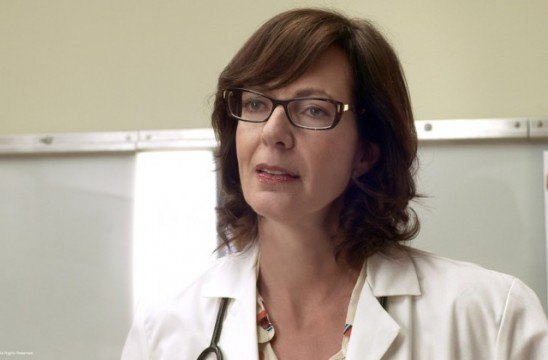 According to The Hollywood Reporter, 'Lou' is described as a tonal mix of 'Thelma and Louis' and 'Taken.' The movie features Allison Janney in the lead role. The plot follows a young woman and her landlord (played by Janney) who join forces to track down and rescue the woman's abducted child. The little girl is kidnapped by the woman's husband who previously abandoned the mother and daughter. The landlord is a stubborn woman who is hell-bent on finding the girl and nabbing the kidnapper. 'Lou' is directed by Anna Foerster — who is known for 'Outlander' and 'Jessica Jones' — from a screenplay by Maggie Cohn.
ALREADY RELEASED
Ma (2019)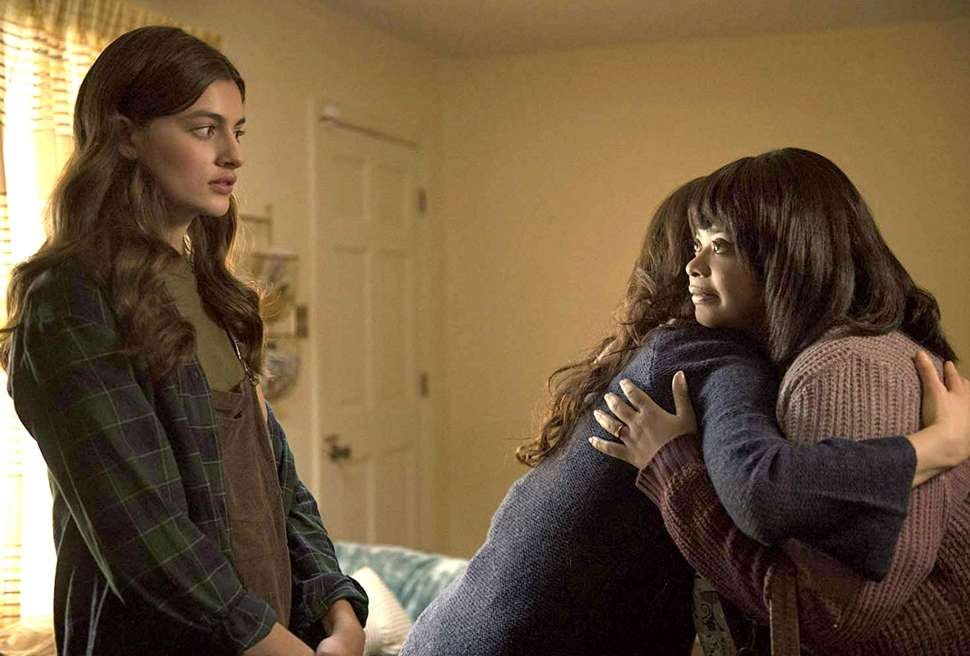 The psychological thriller 'Ma' features Octavia Spencer as Sue Ann 'Ma.' The plot revolves around Ma who is a lonely veterinary aide living alone in a remote house. When she meets the new teenager in the town, named Maggie (played by Diana Silvers), her lonely and monotonous life turns on its head. Soon, Maggie and her friends start to approach Ma for buying alcohol. She becomes popular among teenagers in the town as "Ma." Maggie and her friends find Ma's basement as a perfect hangout for their weekend booze parties. But as the number of parties increases, Ma finds it extremely painful to let her teen friends go after every party.
The bond between the older woman and the teenagers takes a dangerously obsessive turn. The weekend party soon turns out to be a terrifying nightmare. Allison Janney plays the role of Doctor Brooks in the movie. The other cast includes Juliette Lewis, Luke Evans, McKaley Miller, Missi Pyle, and Corey Fogelmanis. The movie is directed by Tate Taylor from a screenplay he co-wrote with Scotty Landes.
Read More: Upcoming Elizabeth Banks Movies