Amanda Seyfried started modeling when she was eleven and her acting career began at the age of 15 when she got a recurring part on the soap opera 'As the World Turns', one of the longest-running shows on American television. She then did recurring roles in other shows including 'All My Children'. In 2004, she made her film debut with 'Mean Girls', in which she appeared as Karen Smith, a dim-witted sidekick. The movie was a critical and box office success. She along with the other three actresses won the MTV Movie Award for the 'Best On-Screen Team'. She then appeared in a couple of episodes in 'Law & Order: Special Victims Unit' in 2004 and in 'House' in 2005. She also appeared in an episode of 'CSI: Crime Scene Investigation' in 2006.
Seyfried appeared in a few movies in between, including 2005's 'Nine Lives'. 'American Gun' which released in 2005 and in the 2006 release 'Alpha Dog'. She then appeared in the 2004 series 'Veronica Mars' as Lilly Kane, the role which was supposed to be there for a few episodes but was extended by the creators as Seyfried gave an outstanding performance and was loved by the audience. In 2008, she appeared as Sophie in 'Mamma Mia!', which too was a successful film. In 2009, she appeared in 'Jennifer's Body', and 'Chloe'. She gave another amazing performance in 2011's 'Red Riding Hood'. She then appeared opposite Justin Timberlake in the 2011 sci-fi thriller, 'In Time'.
Seyfried starred as Cosette in 'Les Miserables', which released in 2012. She did a number of films after that including but not limited to 2013's 'Lovelace' and 'The Big Wedding', 2014's 'A Million Ways to Die in the West' and 'While We're Young'. She appeared in some of 2015's most talked-about films including 'Ted 2', 'Pan', and 'Fathers & Daughters'. In 2017, she appeared as Rebecca Burnett in the follow-up season to the 1990's classic series 'Twin Peaks', created by David Lynch. She also appeared as Mary in the critically acclaimed movie 'First Reformed'.
In 2018, Seyfried appeared again as Sophie in 'Mamma Mia! Here We Go Again', the sequel to the 2008 hit 'Mamma Mia!'. She also appeared in 'Anon' and 'Gringo'. At this point, the question that might be circling your mind is what is the next Amanda Seyfried movie? Well, the good news is that we have a clear answer to that question. Here's the list of upcoming Amanda Seyfried films scheduled to release in 2019 and 2020. We can only hope that the latest Amanda Seyfried movies would be as good as some of her recent ones.
2. Scoob (2020)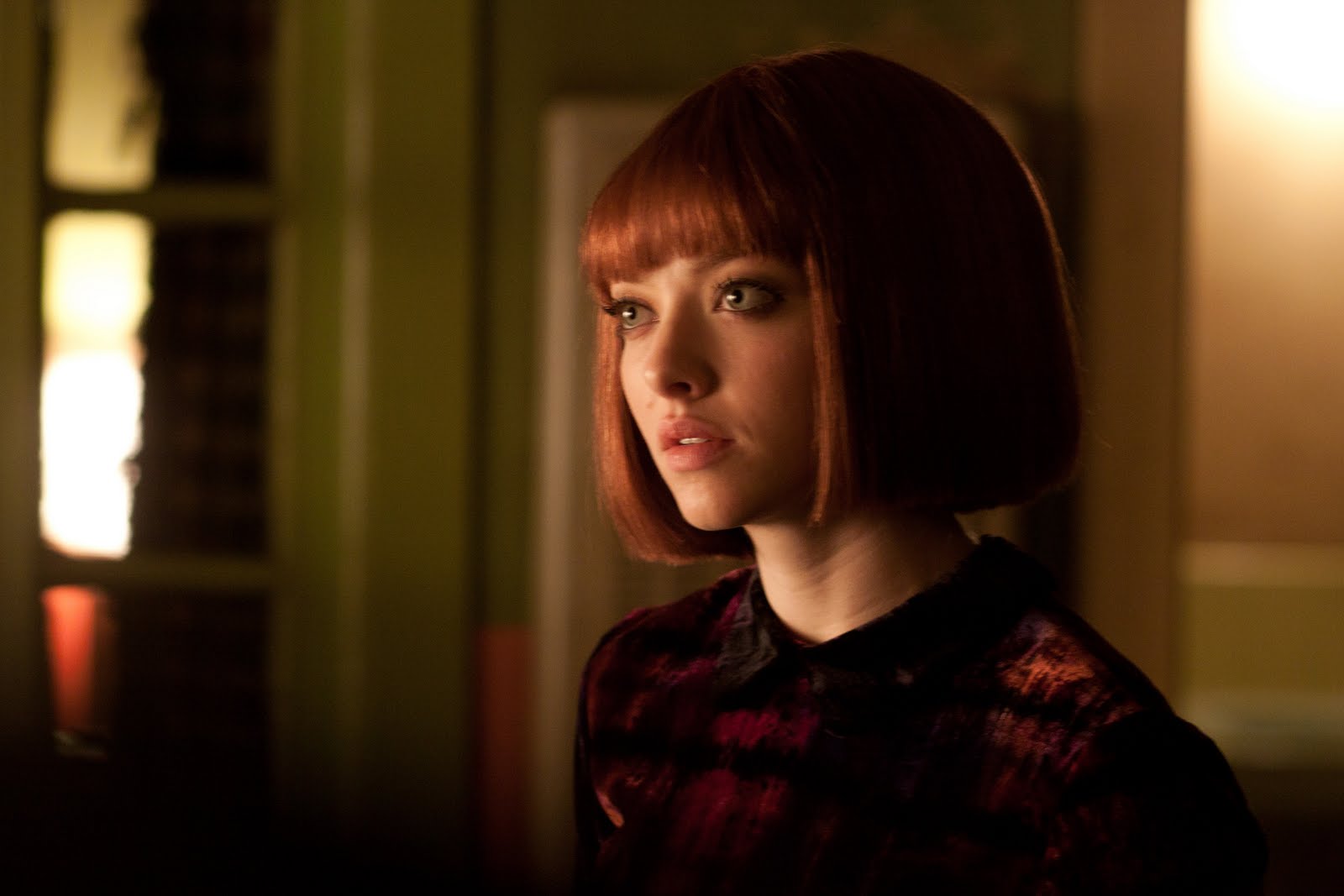 'Scoob' is an upcoming animated comedy adventure that is being helmed by Tony Cervone. The movie is based on the characters created by Hanna-Barbera. For those unaware, the mystery-solving teenagers, Fred, Daphne, Shaggy, Velma, and their talking Great Dane, Scooby, first appeared almost half a century ago, in 1969, in the animated series 'Scooby-Doo: Where Are You?'. While not much is known about the plot of the upcoming movie, we know that the main characters will team up with other characters in the Hanna-Barbera universe to put a stop to the evil plans of Dick Dastardly, in an attempt to save the world.
Amanda Seyfried lends her voice to Daphne Blake. The other castmembers are stellar, with Zac Efron voicing Fred Jones, Will Forte voicing Norville 'Shaggy' Rogers and Gina Rodriguez voicing Velma Dinkley. 'Scoob' is slated to hit the theaters on May 15, 2020. Notably, there have been two Scooby-Doo movies prior to this, titled 'Scooby-Doo' and 'Scooby-Doo: Monsters Unleashed'. Since they were both rather successful, it gives us hope that 'Scoob' will draw in many audiences as well.
1. You Should Have Left (TBA)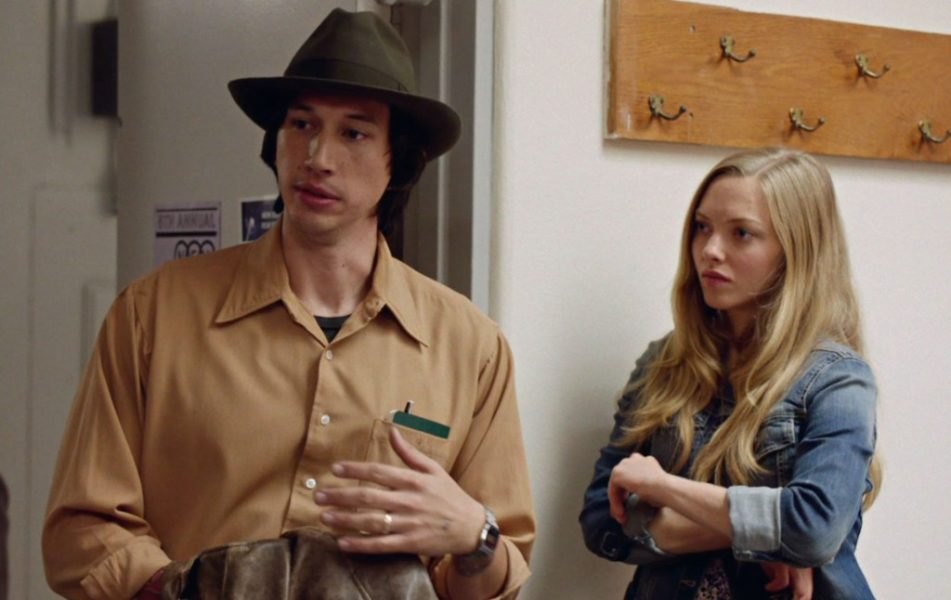 'You Should Have Left' is a horror mystery directed by David Koepp. It is based on the novel of the same name by Daniel Kehlmann. It follows a screenwriter who travels to a remote house in the Alps with his family for peace so that he can write the sequel to his big hit film, but he starts to regret his decision after suffering from a severe case of writer's block. The movie is currently being filmed. Amanda Seyfried will most probably star as the screenwriter's wife. The book on which it is based was a bestseller and also critically acclaimed, so the same can be expected from the movie. The release date or rather the release year for the movie has not been finalized yet. It can be expected to release in late-2019 or early 2020.
Read More: Upcoming Colin Farrell Movies
ALREADY RELEASED
The Art of Racing in the Rain (2019)
'The Art of Racing in the Rain' is a comedy-drama which follows a dog named Enzo as he recalls the life lessons he has learned from his race car driving owner, Denny. It is based on the book of the same name by Gareth Stein. Nothing more about the plot of the movie is known at this time. The movie is currently in post-production. Nothing is known about the what character Amanda Seyfried will play in this movie but will definitely be an important one. It has been directed by Simon Curtis. The voice to Enzo will be given by Kevin Costner. The cast of the film also includes Milo Ventimiglia, Kathy Baker, and Gary Cole. The release date has not been finalized yet but the movie will most probably be released in the latter half of 2019.
Read More: Upcoming Hilary Swank Movies