Amber Heard made her debut with 'Friday Night Lights'. She then had a small role in the film 'Alpha Dog'. She is always considered among the sexiest women in the world. In 2010, she starred in 'Drive Angry' along with Nicolas Cage, 'The Rum Diary' with Johnny Depp and also starred in the movie 'Syrup'. She did a cameo role in 'Machete Kills'. She came into limelight in 2008 with back to back films 'Never Back Down' and 'Pineapple Express'. Over the course of her career, Amber Heard has quite a few notable films under her belt, having appeared alongside some of the finest talents in Hollywood.
After having more than a decent career, Amber Heard still has a long way to go. Moreover, the projects which are lined up for her are promising enough. At this point, the question that might be circling your mind is what is the next Amber Heard project? Well, the good news is that we have a clear answer to that question. Here's the list of upcoming Amber Heard films and television shows scheduled to release in the near future. We can only hope that the latest new Amber Heard projects would be as good as some of her recent ones.
3. The Stand (2020-)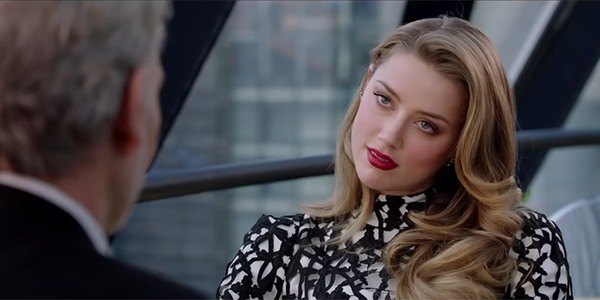 'The Stand' is yet another work by Stephen King that is being adapted by CBS. However, the show promises to be exciting since King himself is penning a coda that is expected to go beyond the known conclusion of the source. Based on one of King's most revered works, the series has big shoes to fill but going by the stellar cast on board, nobody can accuse the show of not having great performances.
The plot is basically based on an apocalyptic world that has been decimated by plagues. While the remaining human survivors try to get by, the forces of good and evil become embroiled in a battle that could end everything. The fate of the world rests on the frail shoulders of Mother Abagail, who is a 108-years-old. Making matters worse, one of King's most feared villains, Randall Flagg, or the Man in Black, shows up. Heard has been cast in a leading role in this tense series.
She appears in the role of Nadine Cross, a woman who is deeply conflicted by the consequences of her actions, and yet remains compelled to be allegiant to the Dark Man. Heard has already shared details that production is underway, making fans excited to see her in the upcoming show.
2. Aquaman 2 (2022)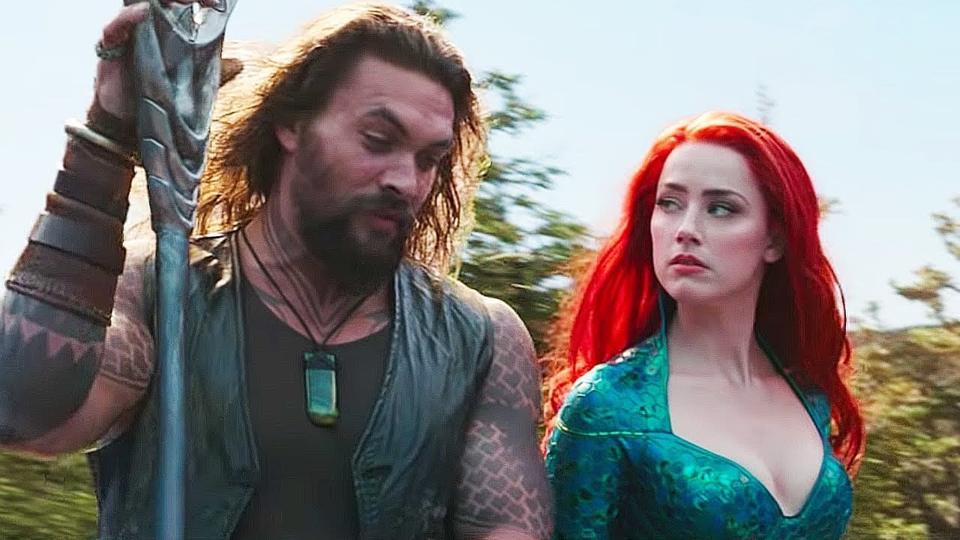 'Aquaman 2' is a direct sequel to 2018's 'Aquaman'. The plot remains unknown for now, but it will definitely pick up from where the first movie left off. Thus, we will see Arthur Curry as the king of Atlantis, someone who has managed to bring all the people underwater, together. Heard will definitely be reprising her role as Mera, the valiant warrior, and Arthur's love interest.
Undoubtedly, the two will embark on new journeys and face new adventures together, learning from each other, growing, therefore becoming better rulers of Atlantis. James Wan is returning to helm the sequel. The movie is slated to be released on December 16, 2022.
1. Run Away With Me (TBA)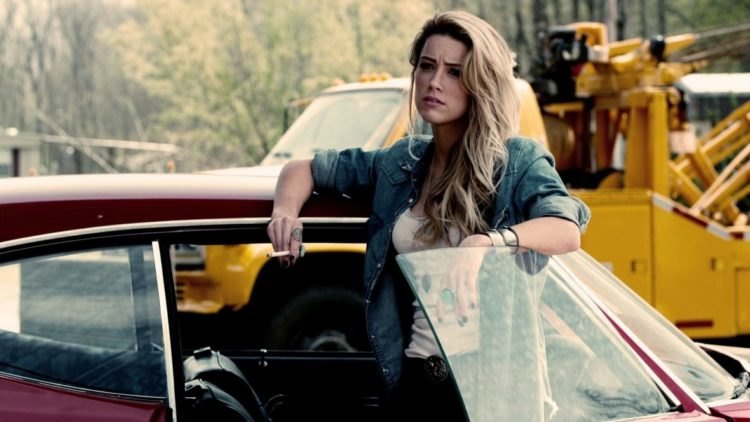 Amber Heard is the only announced star in the romantic thriller 'Run Away with Me'. The film will be shot mostly in Paris, helmed by Fred Grivois, with a story written by Matthew Cirulnick. It follows an American who falls in love with a model, only to become intertwined and dragged into the criminal underworld of the European modeling industry. Heard will definitely be playing the role of the model, and we expect a stellar performance from her. The movie is in nascent stages and does not have a release date yet.
Read More: Johnny Depp Upcoming Movies
ALREADY RELEASED
London Fields (2018)
Amber Heard stars in 'London Fields' the 2018 crime thriller. The film is based on a novel by Martin Amis. Roberta Hanley writes the adapted screenplay, which is directed by Mathew Cullen. Cara Delevingne and Gemma Chan star alongside Amber Heard. The plot follows a femme fatale who has a premonition about her murder. She begins a deadly tangled relationship with three men, knowing that one of them will end up killing her. The movie released on October 26, 2018.
Read More: Jason Statham Upcoming Movies
Aquaman (2018)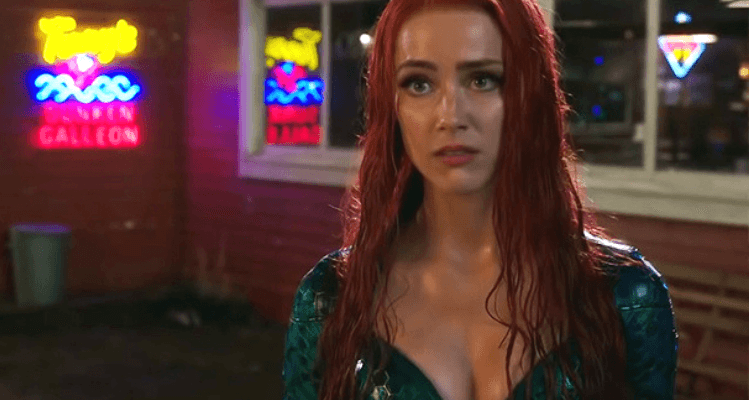 DC and Warner Bros' ambitious product for the DC Extended Universe, has been directed by the versatile James Wan. Jason Momoa appears in the titular role. Amber Heard, who was last seen as Mera in her 'Justice League' cameo, features as one of the leads in this one. She is not only a brave warrior princess who shows Aquaman the ropes as he comes to terms with his powers but also becomes his love interest gradually. The writers' team involves Will Beall and Geoff Johns along with a few others. Nicole Kidman plays Queen Atlanna. The movie released on December 21, 2018.
Read More: Natalie Portman Upcoming Movies
Gully (2019)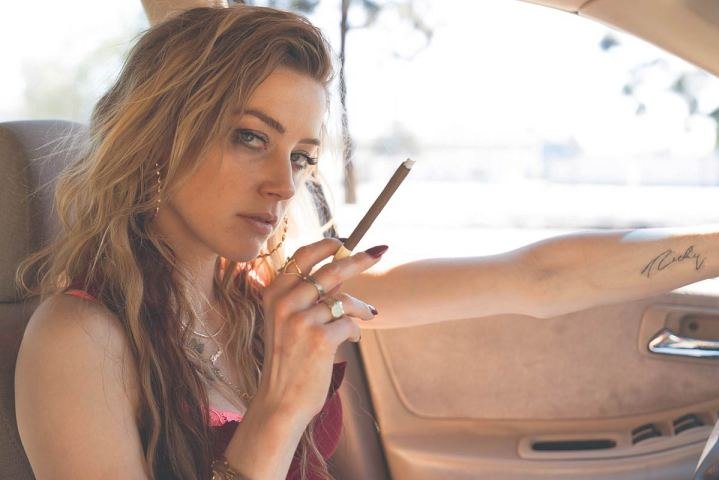 Amber Heard plays Joyce in the drama 'Gully. The film also stars Charlie Plummer and Terrence Howard. The film is written by Marcus Guillory and directed by Nabil Elderkin. It offers a dystopian take on Los Angeles, as we see three individuals who have been victims of extreme childhoods. They have a hedonistic time in the city while trying to navigate through life. The movie released on April 27, 2019.
Read More: Brad Pitt Upcoming Movies
Her Smell (2019)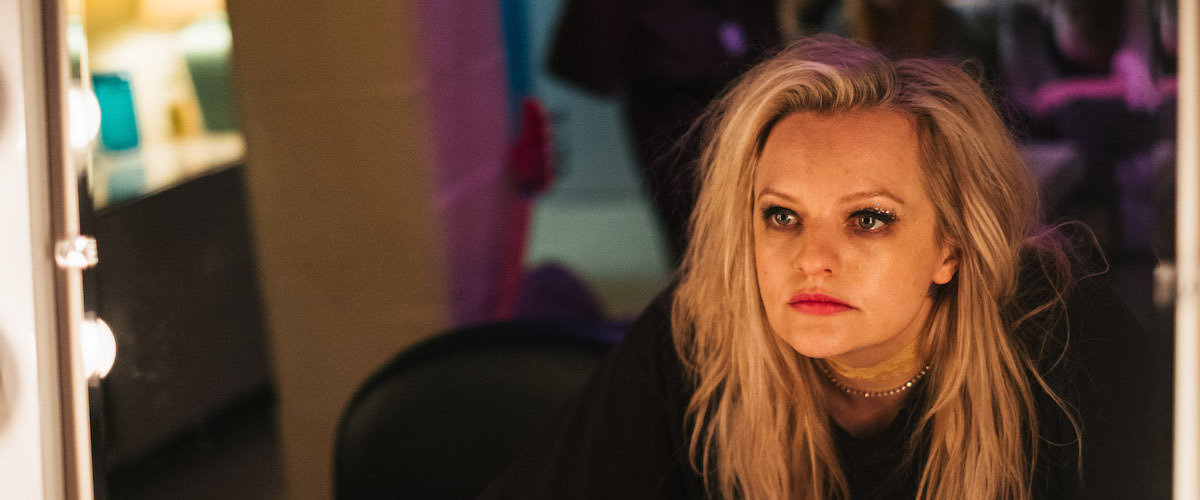 Amber Heard stars in a musical drama written and directed by Alex Ross Perry. 'Her Smell' also includes Cara Delvingne and Elisabeth Moss. The plot follows a self-destructive punk rocker who has to struggle with sobriety while trying to find the right creative inspiration to lead her band to success. The movie released on May 10, 2019.
Read More: Kevin Hart Upcoming Movies