'American Greed' is known by several names. Some of them are 'American Greed: Scams, Scoundrels, and Suckers' and 'American Greed: Scams, Schemes, and Broken Dreams'. It is a primetime series that airs on CNBC. The subject matter for the show includes high-profile corporate and financial crimes that shocked the nation. It is created by Kurtis Productions, based in Chicago. Each scenario in the series is explained by means of a narrator, and the acclaimed title has spanned 13 remarkable seasons to date. Here is everything we know about its 14th season.
American Greed Season 14 Release Date: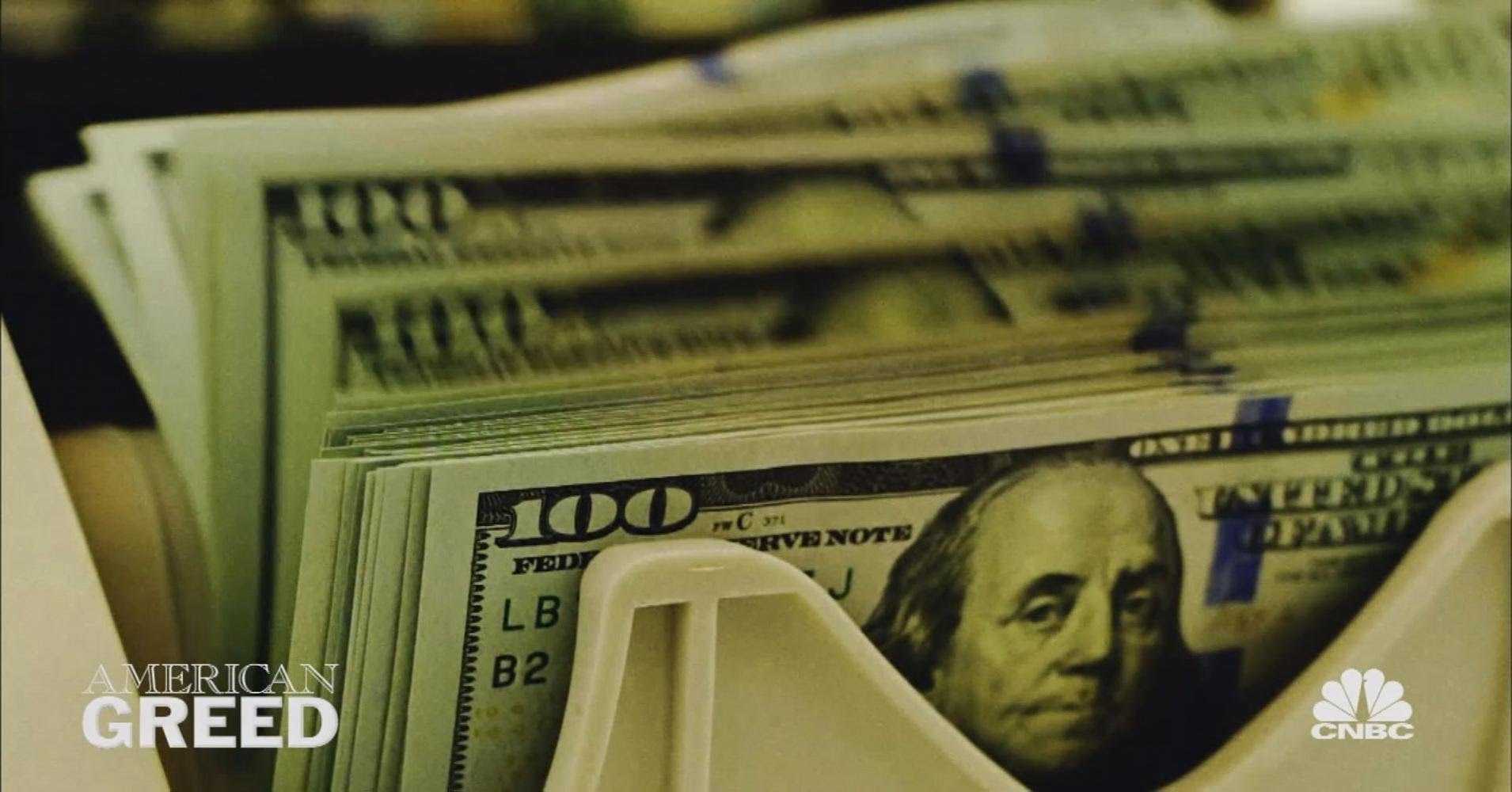 'American Greed' season 13 premiered on August 12, 2019, on CNBC. It ended with its 16th episode on March 9, 2020. All seasons of the series are available on Hulu.
The show currently holds a high rating and has developed a fan base for people who like to keep themselves educated on white-collar crimes. It follows somewhat like a true-crime documentary, only here, blood is replaced by money and the victims don't necessarily die, but lose everything they have ever worked for. There is no shortage of fraud and financial crimes, and over the course of 13 seasons, the show has tried to keep its audience updated about the ways in which they have the risk of being exploited by con men.
Although there is no update on a new season yet, we expect an announcement in the coming months. If renewed soon, 'American Greed' season 14 will most likely premiere sometime in early 2021.
American Greed Season 14 Host
The host of 'American Greed' is Stacy Keach Jr. Over the course of his career, he has often played the role of a private detective or someone serving in law enforcement. So, him narrating a series about crime seems a role befitting him. With an impeccable career in the theatre, he is a winner of multiple awards owing to his stage performances. He is a recipient of a star on The Hollywood Walk of Fame and has received a Golden Globe nomination for his role of detective Mike Hammer, which he has portrayed in a number of movies, TV shows, and audio dramas.
He is also known for playing the role of prison warden Henry Pope in the popular TV series, 'Prison Break'. For his role in the television miniseries, 'Hemingway', he had received a Primetime Emmy nomination and had won a Golden Globe for his performance. His other recent performances include titles like 'Crowded', 'Man With A Plan' and 'The Blacklist'. He is also a pianist, composer, and songwriter. In season 14, Keach will resume his mantle.
What Can American Greed Season 14 be About?
The 13th iteration of 'American Greed' covers 16 cases. Some of them include the college admission scandal orchestrated by Rick Singer, the Fyre Festival, Paul Manafort, a polygamous religious sect, the illegal import of gold from South America, a fraud reality TV house flipper in Phoenix, a con who poses as a Saudi royal, and a false medical moneymaking technology. We also gain insights into the actions of the payday loan scam mastermind Scott Tucker and the pharmacy scandal, schemed by Barry Cadden. In the upcoming season, the show will continue focussing on fraud and corruption in business and around money.
Read More: Best Entrepreneur Podcasts