If there is one horror series that you need to dedicate yourself to, being a die-hard horror fan, it is FX's 'American Horror Story'. The series has had a successful eight-season run and neither the network nor the creators of the show are done with it yet. It is one of the scariest show on television right now. The ratings for every season might go up and down but its popularity just keeps on increasing. It is an anthology series and the themes are always topical.
The show has been created by Ryan Murphy and Brad Falchuk and continues to be one of the highest rated shows for the network. It has received 28 nominations at the Emmys, garnering wins for Jessica Lange, James Cromwell and Kathy Bates. It has also been a continuous presence at the Golden Globes.
American Horror Story 1984 Cast: Who is in it?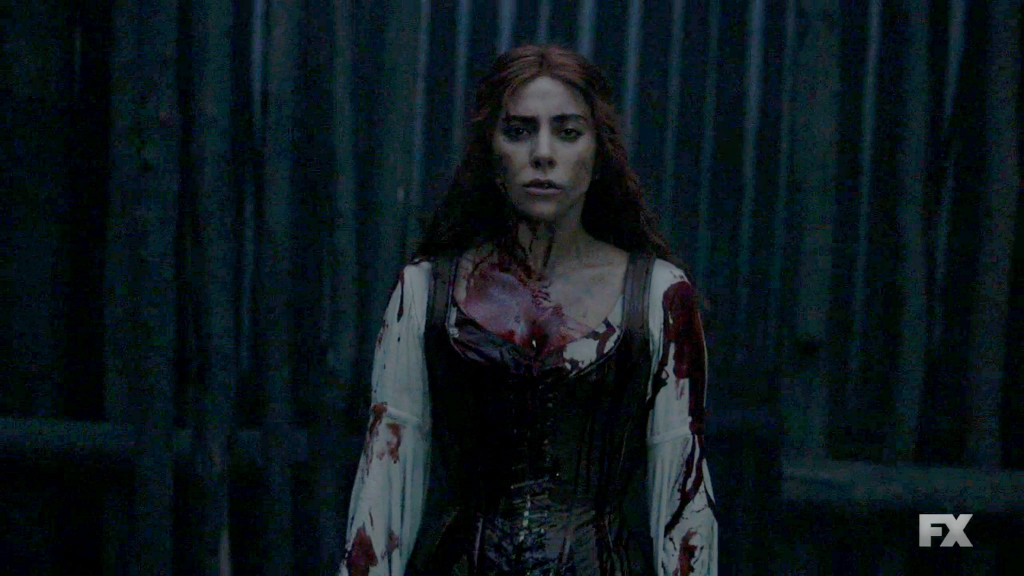 Even though every season of 'American Horror Story' is an independent story in itself with different characters, a bunch of actors have become a regular presence in the show. Most notable of them are Sarah Paulson and Evan Peters. As of season eight, they have been a part of every instalment. However, for the ninth season, Peters has confirmed that he won't be returning. But that doesn't mean that the door is closed for him in the tenth season as well.
Jessica Lange is another actress who has been a major presence in the series. After a hiatus of three seasons, she returned to the series in the eighth season. Kathy Bates and Emma Roberts have also been a constant part of the series since the third season, not appearing for just a season or two. Over the various seasons, the series has also been home to actors like Connie Britton, Taissa Farmiga, Denis O'Hare, Lily Rabe, Frances Conroy, Angela Bassett and Cheyenne Jackson.
Paulson has appeared on every season of the show so far, and there is no reason why we shouldn't see her in season 9 as well. Roberts has also been confirmed for the next season, however, she won't be reprising the role of Madison Montgomery, for now. Gus Kenworthy has also joined the cast. No other confirmations have been made yet, but we can surely expect other regulars to show up.
Read More in TV Preview: Star | Young Sheldon
American Horror Story Plot: What is it about?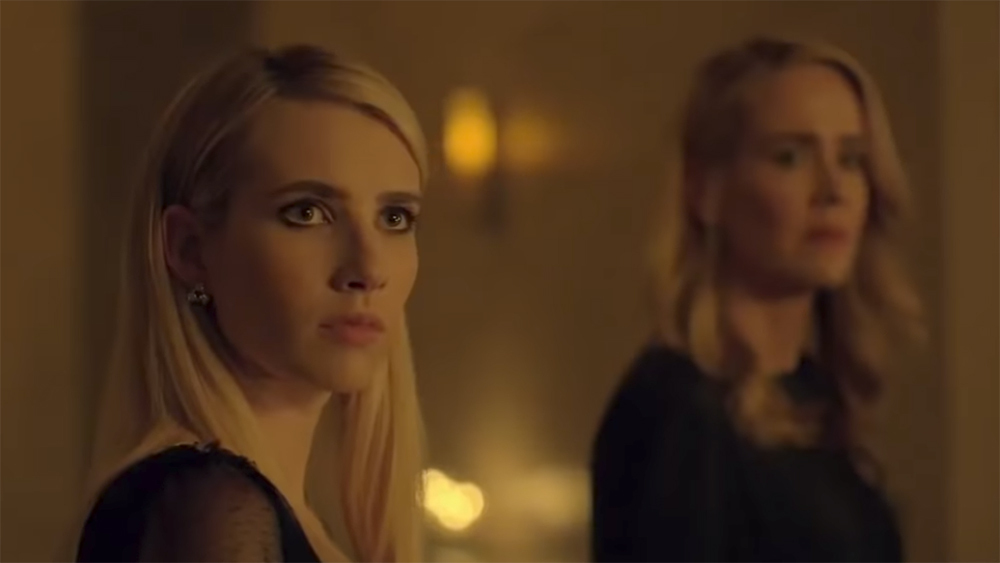 Every season of 'American Horror Story' has been a self-contained story, which is what gives it the status of miniseries. However, with the cross-over of the eighth season, it has been officially shifted to Drama category. The story differs in every season, often using a different setting in time to tell the story. 'Murder House' follows the story of a family that moves into a haunted house; 'Asylum' is about the horrors of a mental institution in 1964; 'Coven' follows the story of contemporary witches; 'Freak Show' is set in a circus in 1952; 'Hotel' takes place in LA; 'Roanoke', 'Cult' and 'Apocalypse' explore the horrors of the current world.
In July last year, Murphy posted a screenshot of an Instagram note listing the nine circles of hell. Next to seven of the circles were corresponding seasons of AHS. The only two left, without seasons attached to them, were lust and violence. The screenshot could have been crucial in guessing the theme of season 9, however, rumours of a 10th season have started to circulate. This could completely nullify the theory unless we assume season 10 would be the last and final and would take place in hell.
American Horror Story Season 9 Release Date: When will it premiere?
'American Horror Story' season 8 premiered on September 12, 2018. The show saw the crossover of three previous seasons- 'Murder House', 'Coven' and 'Hotel'- and was very well received by the fans who had been demanding a cross-over for a long time. The season also paved the way for endless theorising by the fans. How much of that comes true in the ninth season will be clear very soon.
'American Horror Story' season 9 is set to premiere on September 18, 2019. Its title is 'American Horror Story: 1984'. While the first thing that comes to mind is the George Orwell novel, the horror show isn't exploring that option yet. It is reported that the new season would be the treat for the ones who like 80s horror and are the fans of the slasher genre. Information is still trickling out and we might get a better picture of what the storyline would be about in the coming months. FX and the creators of the show do like to be tight-lipped when it comes to divulging details about 'AHS'. Murphy is known for dropping cryptic hints and also supports the fan theories circulating the Internet. What goes on in his genius mind is a mystery and what he has planned for fans this season will be a spectacle in itself.
One thing is for sure, 'American Horror Story' is far from ending its run. It has already been renewed for a season 10 and Murphy has confirmed that he has some plans for a couple of storylines. He has hinted that we might get to see more of the witches in the future, but it won't be in the next season. There is also a prospect of following up on the storyline of 'Apocalypse'. Murphy has gotten rather busy with new shows and his deal with Netflix made the fans wary about his involvement with FX's horror series. However, considering all the plots he has concocted for the future of the series, there is nothing to worry about.
American Horror Story Season 9 Trailer
Here's the trailer of American Horror Story season 9 to prepare you for the gore and terror in store for you. You can catch all previous seasons of 'American Horror Story' on FX. The first seven seasons are also available on Netflix, Prime Video and Hulu.
Read More: Best Horror Movie Scenes