The movie that was responsible for the sexual awakening of many and also repulsing out self-pleasure came out back in 1999. Since then quite a few sequels were thrown our way, some quite memorable and others easily forgettable. So where is the whole gang of four who had left a lasting impression on our adolescent brains and heart with their goofy adventures to prove their sexual prowess to each other? The movie was a huge hit grossing over $200 million at the box office despite of having a first time writer and director at the helm with some pretty unknown faces as the entire cast. So where are Jim, Finch, Kevin and Oz now? Below we look into the main American Pie cast members and find out where were they then and where are they now.
Jason Biggs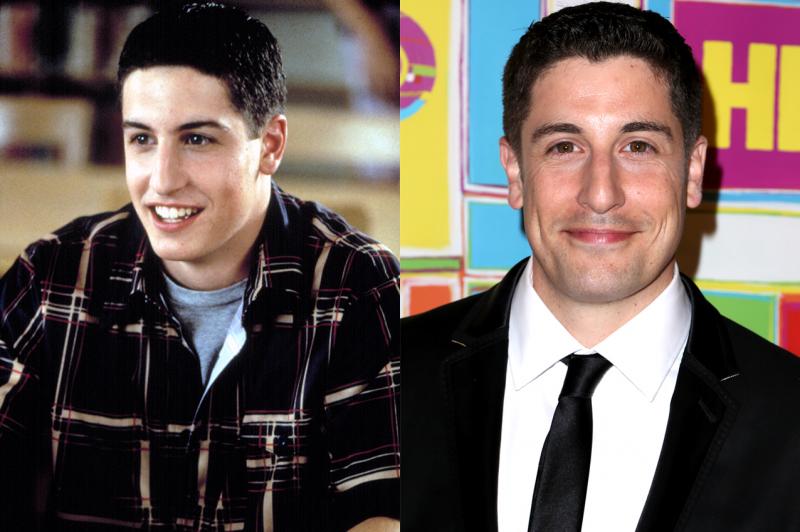 After American pie, Biggs went on to star in three of the sequels of the movie that makers spawned out way into 2012. He went to make a name for himself by starring in movies like Saving Silverman, Prozac Nation and Anything Else. He was the voice of Leonardo on the animated Teenage Mutant Ninja Turtles from 2012-2014. He also went on to portray the role of Larry Bloom in the Netflix original series' Orange Is the New Black'. In 2014 Biggs starred on Broadway in' The Heidi Chronicles' and in 2016 he played the role of an insecure expectant father in Amateur Night. Needless to say Biggs shone brighter than all his other American Pie co-stars.
Eddie Kaye Thomas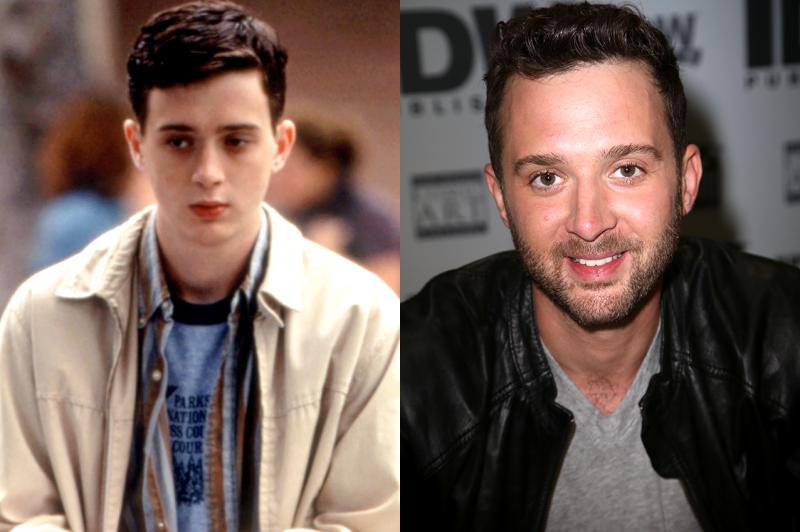 Paul Finch, the loveable goof who got down with Stifler's mother continued to find decent work in roles like Rosenberg in Harold and Kumar movies, David Kaplan on the short-lived How To Make It In America and voicing the character of Barry on American Dad since 2009. He also appeared in an episode in CSI: Crime Scene Investigation. He managed to stay in business as one of the principal members of the TV series Scorpion on CBS.
Thomas Ian Nicholas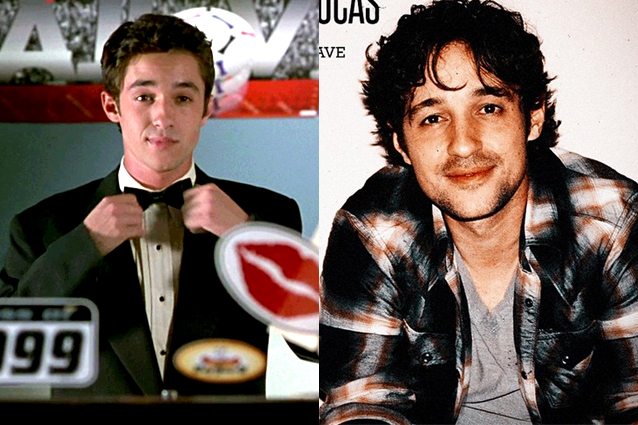 Kevin Myers, the initiator of THE PACT, the man with the 'tongue tornado' could only score minor roles and guest appearances. He appeared on Medium, Grey's Anatomy, Gormiti and Red Band Society. He did play real-life characters of Frank Sinatra Jr. and Walt Disney in Stealing Sinatra and Walt Before Mickey respectively. He also appeared on Blue Traveler's album 'Blow up the Moon' and co-wrote the song "All the Way". He had a stint in sports when in 2010 he threw out the first pitch at the Chicago Clubs game at Wrigley Field.
Chris Klein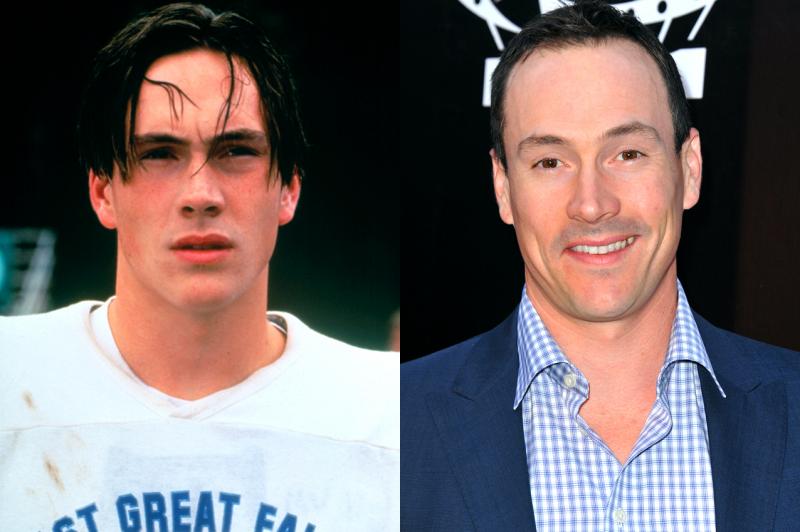 Chris "Oz" Ostreicher had quite a tough time during and after the American Pie series, breaking up with Katie Holmes, being arrested for driving under the influence and going to rehab for substance abuse. But now he has cleaned up and is happily married Laina Rose Thyfault. In 2014 he played the role of an American Pilot in the film 'The Uberkanone' and also starred in a comic Indie film' Authors Anonymous' with Kaley Cuoco.
Sean William Scott
One who made American Pie memorable for millions had quite an interesting career graph after American Pie. It is intriguing to note that Sean made only $8000 during the first American Pie movie being promoted to lead cast only for the sequels that followed. Sean played leading roles in movies like Dude, Where is my car? along with Ashton Kutcher. He also starred in Road Trip, Final Destination, Bulletproof Monk and voiced Crash in the Ice Age series. He was Doug Glatt in the sports comedy 'Goon' which came out in 2012 and again reprised the role for' Goon: Last of the Enforcers' in 2017.
Alyson Hannigan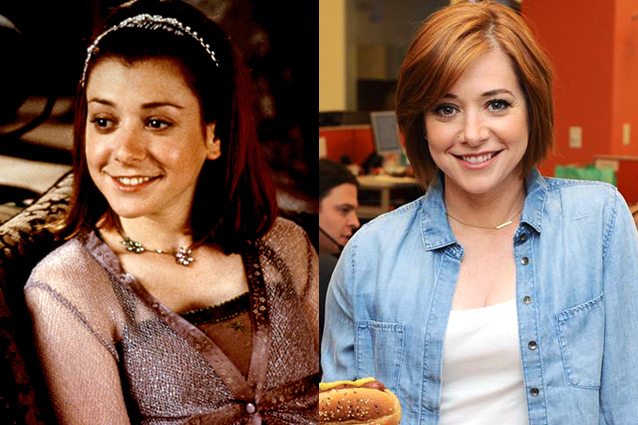 The girl who immortalized the line "This one time at band camp…" went on to become the adorable Lily Aldrin on' How I Met Your Mother' [2005-2014]. In 2003 she married her Buffy The Vampire Slayer co-star Alex Denisof. In 2003 Hannigan starred in a stage adaptation of 'When Harry Met Sally' at the Theatre Royal Haymarket opposite Luke Perry. In the year 2011 she voiced Melody in 'The Simpsons' and starred in 'Robert Chicken'. She hosted the television series 'Penn and Teller: Fool us' in 2016 and also starred in the movie 'Do You Take This Man' in the same year.
Shannon Elizabeth
The sexy Nadia tasted success during her stint on American Pie when she starred in 'Jay and Silent Bob Strike Back' and 'Thir13en Ghosts'. She voice Serena St. Germaine in a 2004 video game 'James Bond 007: Everything or Nothing'. She was even seen on the 6th season of 'Dancing with the Stars' with Derek Hough and in 2011 featured on Chris Brown's "Next to You" music video as his girlfriend. Ever since 2006 she has indulged herself in the game of Poker with advancing till the semi-finals in the' NBC Nationals Heads-Up Poker Championship'.
Tara Reid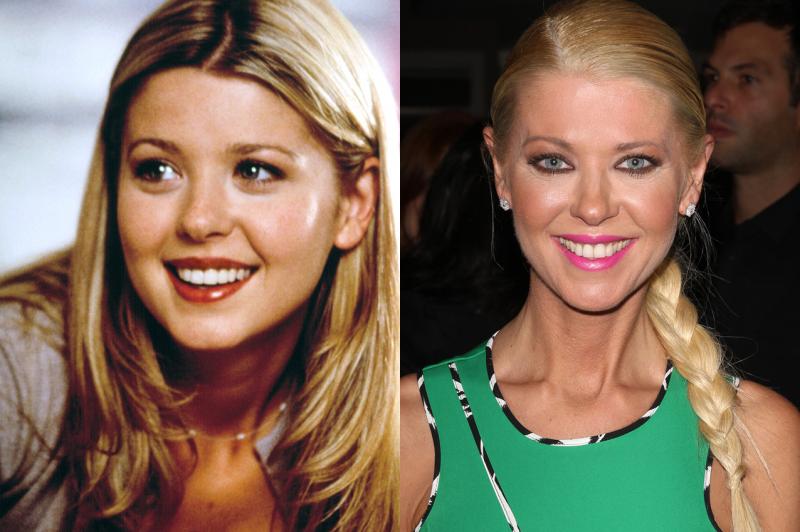 While in the late '90s and early '00s Tara was quite a sensation with movies like 'The Big Lebowski','Josie and the Pussycats' and 'Van Wilder' in her bag her career graph has plummeted since then. The pretty actress succumbed to inner demons and entered the world of plastic surgery only to be left with botched procedures that made her infamous. Her career received a further blow when she was nominated for a Razzie twice for the role in 'My Boss's Daughter' and 'Alone in the Dark'. She went on 'Celebrity Big Brother' in 2011 and in 2013 she appeared on the hit si-fi 'Sharknado' that has further kept her career afloat by producing a series of sequels in the coming years till 2017. She is even rumored to appear in a Bollywood film 'Tie the Knot'.
Jennifer Coolidge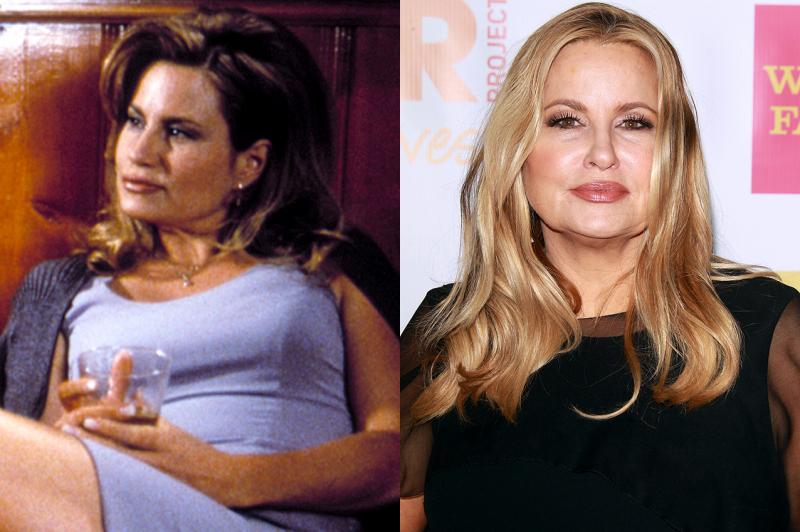 The lady will forever be known as Stifler's mom. Jennifer Coolidge had a rather colorful career from playing the amicable Paulette in 'Legally Blonde' to being Hillary Duff's evil step-mother in 'A Cinderella Story'. Coolidge curated a Blake Nelson Boyd art show in New Orleans in 2011. She went to star in' Alvin and the Chipmunks: The Road Trip',' Mascots' and 'The Emoji Movie'. She currently plays the role of Sophie on CBS's '2 Broke Girls'.
Mena Suvari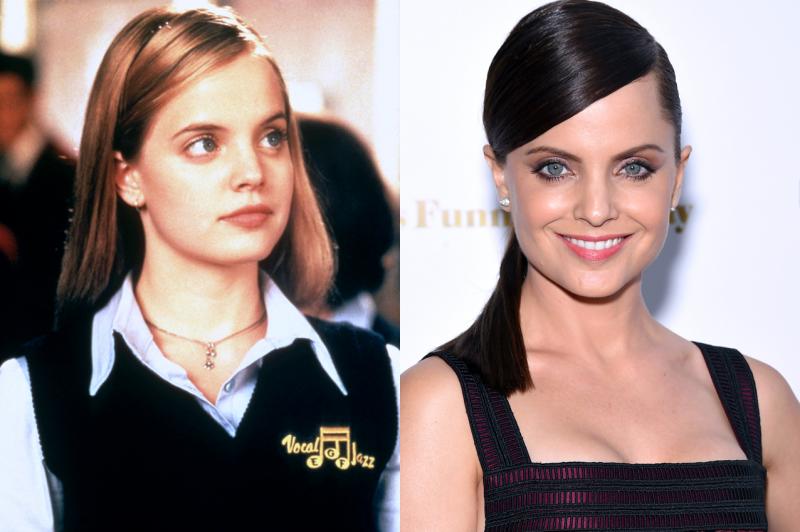 The love interest of Oz also had a successful movie 'American Beauty' in the same year making her a hot property. she became an active supporter and activist for the African relief organization, the' African Medical and Research Foundation'. She appeared in a number of easily forgotten movies 'Trauma', 'Spun', 'Sugar & Spice', and 'Don't Blink'. These characters came together to give us one of the most memorable adolescent movies but sadly some faded away into oblivion.
Read More: All American Pie Movies, Ranked