'American Princess' is a comedy-drama created by Jamie Denbo for Lifetime. Denbo serves as the writer for the series and also executive produces it alongside Jenji Kohan and Tara Hermann. The pilot and the season finale are directed by Claire Scanlon. Denbo is known for her stand-up comedy and for hosting podcasts. She has also acted in a number of films and TV shows such as 'The Heat', 'Terriers', 'Speechless', 'Curb Your Enthusiasm', 'Bad Judge', 'Mike and Molly' and 'How I Met Your Mother'. Kohan has previously been attached with projects like 'Orange Is the New Black', 'Gilmore Girls', 'Weeds' and 'GLOW'. The show follows the story of a woman who runs away from her wedding after discovering the affair of her fiancée. The series is produced by A+E Studios and Global Road Television Entertainment.
American Princess Cast: Who's in It?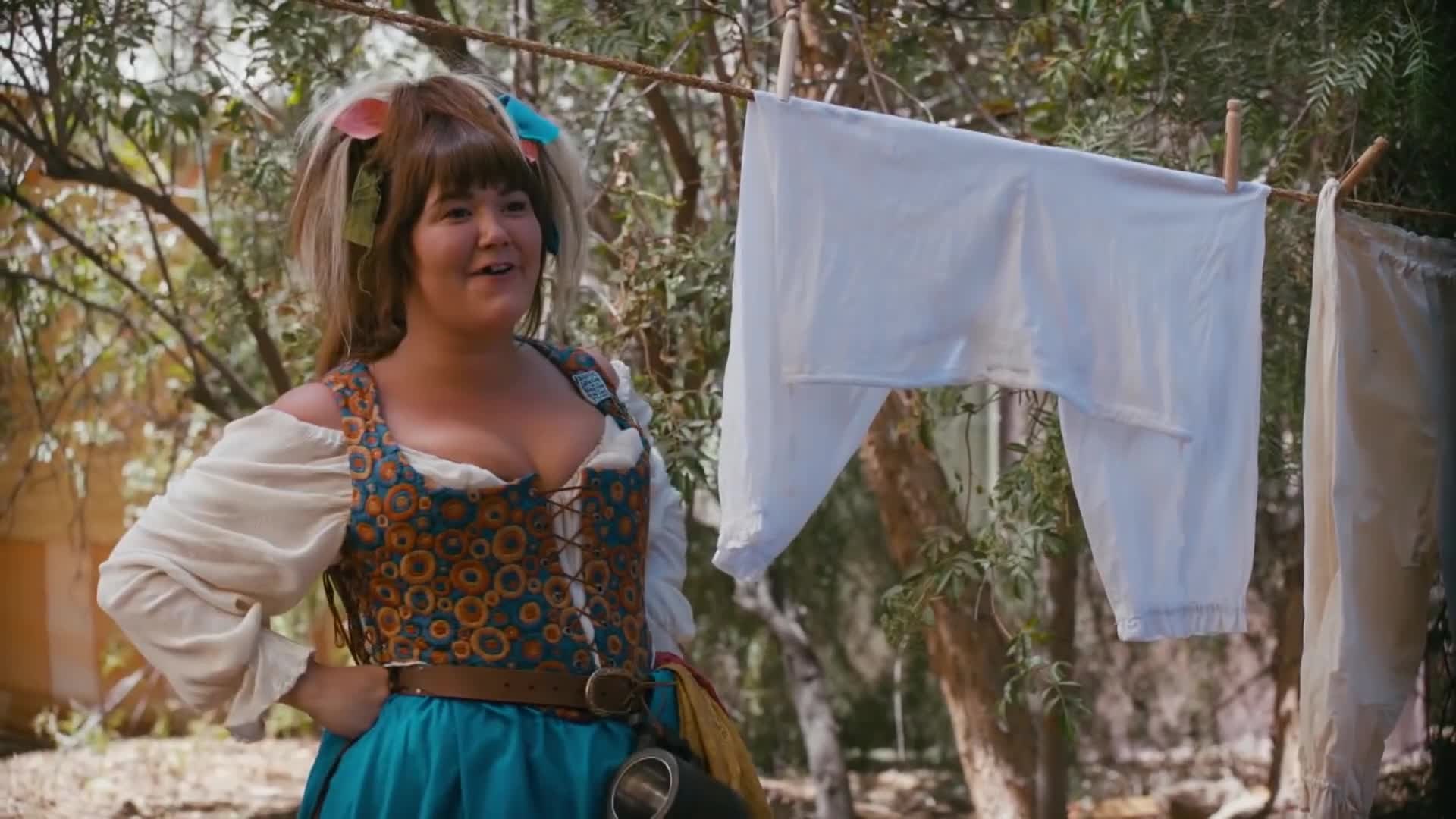 'American Princess' stars Georgia Flood as Amanda. She is known for her work in films and TV shows like 'Tangle', 'House Husbands', 'Wentworth', 'ANZAC Girls', 'Here Come the Habibs' and 'True Story with Hamish and Andy'. Lucas Neff Plays the role of David. He is known for his roles in films and TV shows like 'Raising Hope', 'Downward Dog', 'Big Hero 6: The Series' and 'Monsters at Work'. Seana Kofoed plays the role of Maggie. She has worked in films and TV shows such as 'Life of Crime', 'The Audrey Hepburn Story', 'Men in Trees', 'Donna's Revenge', 'The Young and The Restless' and 'Flaked'. Mary Hollis Inboden plays the role of Amanda. She is best known for her work in 'The Chicago Code' and 'The Real O'Neals'.
Rory O'Malley plays the role of Brian. He is a Tony Award-nominated actor and is known for his extensive work in the theatre with plays like 'The Book of Mormon', 'Hamilton' and 'Little Miss Sunshine' under his belt. He has also appeared in films and TV shows like 'Crazy Ex-Girlfriend', 'The Good Wife', 'Nurse Jackie', 'Dreamgirls' and 'MADtv'.
Lesley Ann Warren appears as Joanntha. She is an Academy Award and a Golden Globe winner. She has also been nominated for an Emmy. Her best-known works include titles like 'Victor/Victoria', 'Harold Robbins '79 Park Avenue', 'Mission: Impossible', 'Will and Grace', 'Secretary', 'The Happiest Millionaire', 'Clue', 'Color of Night', 'Delivering Milo', 'Pearl', 'Evergreen' and 'In Plain Sight'.
Max Ehrich ('Under the Dome', 'The Path', 'Walk Ride Rodeo', 'The Young and the Restless', '100 Things to Do Before High School') plays the role of Brett. Mimi Gianopulos ('What to Expect When You're Expecting', 'The Wine of Summer', 'Baby Daddy') is cast as Morgan. Tommy Dorfman ('13 Reasons Why', 'Jane the Virgin', 'i-Witness') portrays the character of Nick.
Additional cast includes actors like Helen Madelyn, Erin Pineda, Matt Peters, Lucas Hazlett, Lex King, Steve Agee ('The Sarah Silverman Program', 'Brightburn'), Kitana Turnbull, Mike Lane, Juan Alfonso, Sophie Von Haselberg ('Irrational Man', 'The Assassination of Gianni Versace: American Crime Story'), Sas Goldberg, Patrick Gallagher ('Night at the Museum', 'Glee', 'iZombie') and Tyler Ghyzel.
American Princess Plot: What's It About?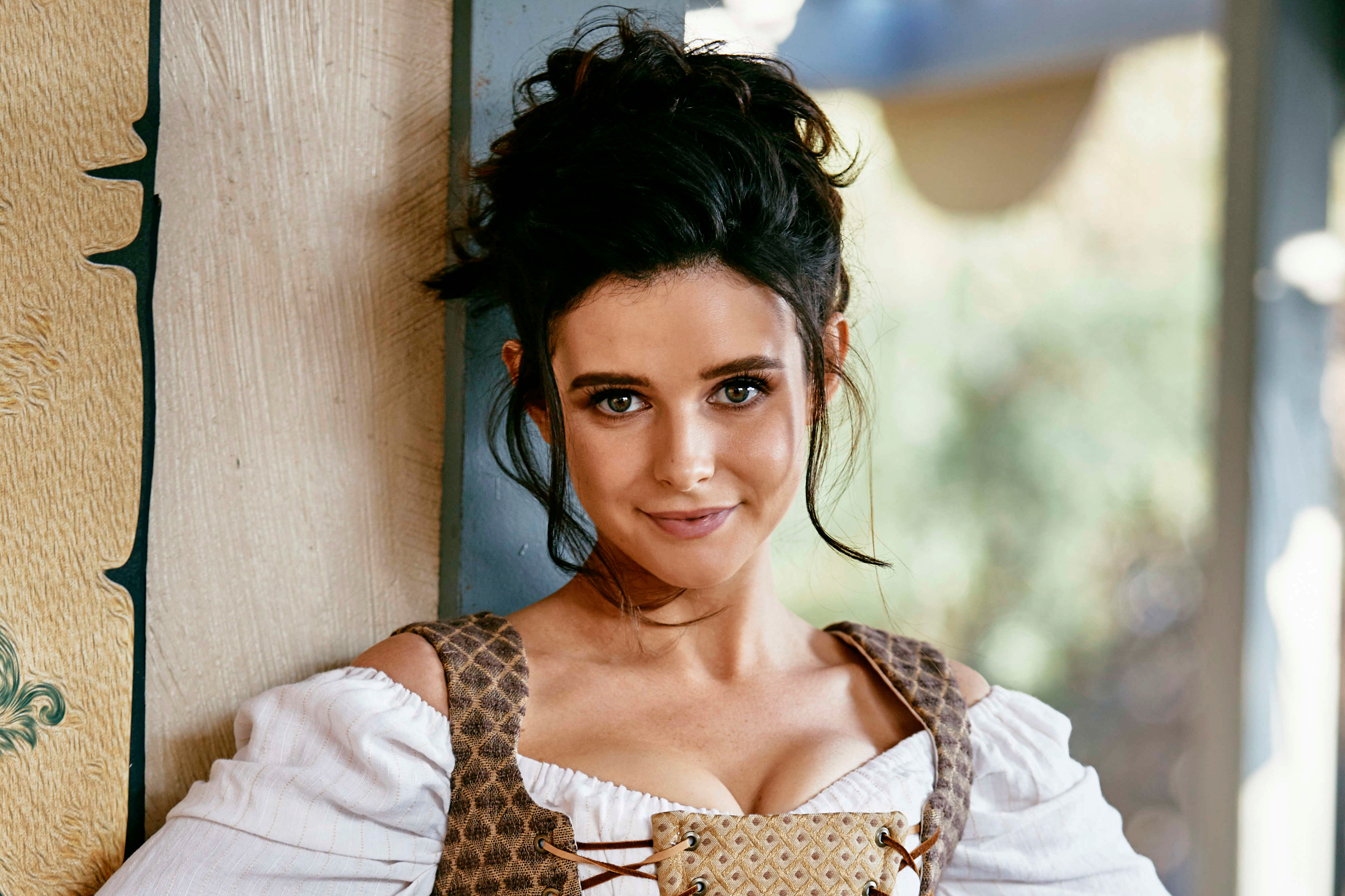 Amanda lives a luxurious life on the Upper East Side and is about to marry the man of her dreams. Her wedding is a meticulously planned affair with every single detail crafted out according to the one she had always wanted. It is nothing short of a fairy tale affair and the wedding is the talk of the town.
However, all of that happiness goes down the drain when Amanda discovers a startling truth about her fiancée, just hours before the wedding. He has been cheating on her and she finds that out in the worst possible way, by catching him in the act! Disgusted and outraged at his betrayal, Amanda doesn't know what to do anymore. She is in her wedding dress and the guests have arrived, but she can't marry this man. So, she takes the only route available to her — she runs away. In the haste and the frenzy, she forgets to take her phone and doesn't carry any cash with her.
At the end of the day, she finds herself at a Renaissance Faire. With the atmosphere of celebration and merriment around her, Amanda takes a break to realise what she has done and what will become of her life after she's back home. That reminds her, how would she go back now? Also, she discovers that her running away has already trumped her dreamy wedding and is the only thing that everyone is talking about now. If there was any reason for Amanda to go back home, it is drowned in the embarrassment waiting for her back home.
So, Amanda decides to not go back. For a while, at least. Not until she figures a way out of this crisis. While she wonders about a way to evaluate her life, an opportunity presents itself. It feels like redemption for Amanda. Nothing else matters for her now, except winning the title of the Faire's newest 'wench in waiting'. If she can get through this, she can get through anything.
American Princess Season 2 Release Date: When Will It Premiere?
'American Princess' season 1 premiered on June 2, 2019 on Lifetime and came to an end of July 7, 2019. As far as the next season goes, we have bad news for the fans. On August 29, 2019 Lifetime canceled the show due to its poor ratings. Let's hope that the network reconsiders its decision and we get to see 'American Princess' season 2.
American Princess Trailer:
You can catch all episodes of 'American Princess' season 1 on Lifetime. Here's a look at the trailer to give a glimpse into the show.
Read More: Best Comedy Shows on Netflix