Amy Schumer is a stand-up comedian and an actress. She started doing comedy in the early 2000s. Schumer appeared as a contestant on the fifth season of the NBC reality competition series 'Last Man Standing' in 2007. In 2013, Schumer got her own show as the creator, co-producer, co-writer, and star of the Comedy Central sketch series 'Inside Amy Schumer'. The show has been a massive success. Schumer has won an Emmy and has been nominated for four other Emmys for the show. It has already aired four seasons and is on hiatus since 2016, as Schumer has taken time to tour and focus on movies.
Schumer made her big-screen debut in a starring role in 'Trainwreck', which released in 2015. She also wrote the script for the movie. She was nominated for a Golden Globe for her performance in the movie. Schumer received a lot of appraising for her performance and for her screenplay too. She then appeared as Emily Middleton in the 2017 comedy 'Snatched', alongside Goldie Hawn. Schumer was then seen in the movie 'Thank You for Your Service', which released in 2017. She played the character of Amanda Doster in the film.
In 2018, she starred in the comedy 'I Feel Pretty', alongside Michelle Williams and Emily Ratajkowski. Although the movie was not received well by the critics or the audience, her performance in the movie was appreciated. She was also nominated for a Tony Award for Best Actress in a Play for her Broadway debut in 'Meteor Shower'. The show was an instant hit and Schumer has been highly praised for her performance.
Schumer's acting career is just at it's beginning stage at the moment and will surely grow at an accelerated rate. She is an amazing actress and has the potential to be someday counted among the best of the industry. Being a stand-up comedian she has only done comedic roles till now but it will be interesting to see her in a drama film playing a serious character.
At this point, the question that might be circling your mind is what is the next Amy Schumer project? Well, you are in the right place. Here's the list of upcoming Amy Schumer films and television shows scheduled to release in the near future. We can only hope that the latest Amy Schumer performances would be as good as some of her recent ones.
3. Love, Beth (2020)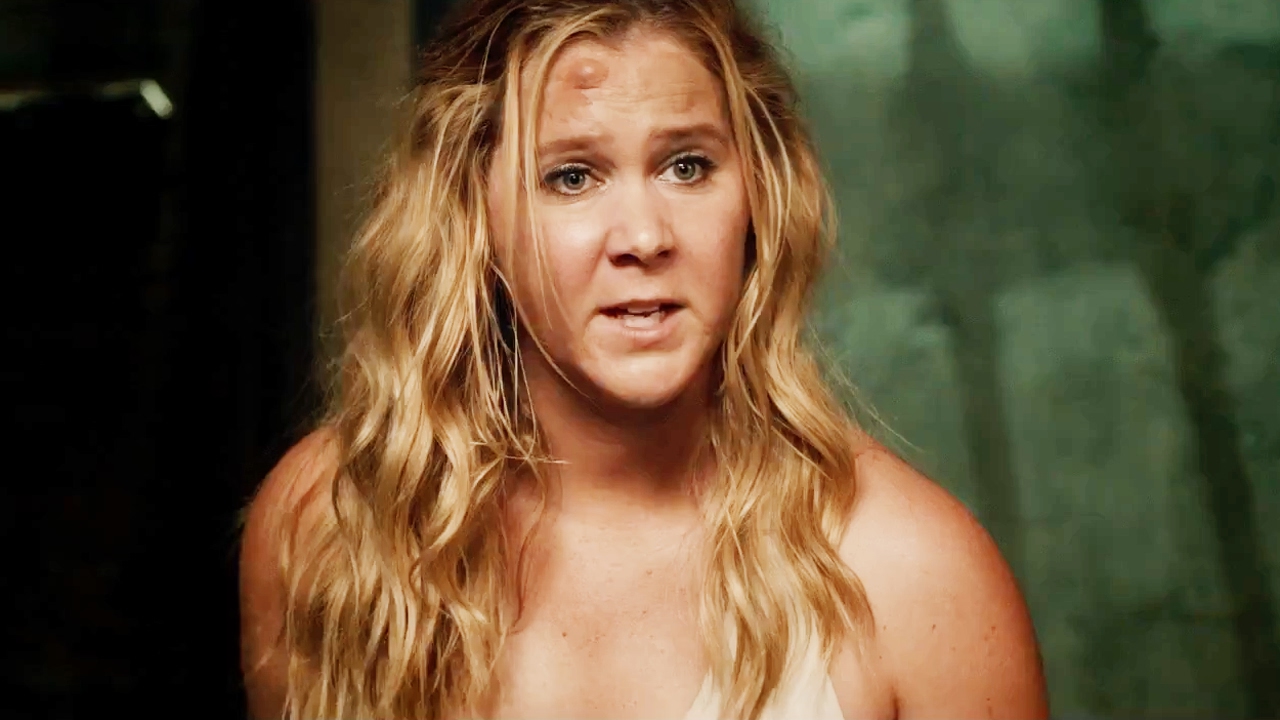 Amy Schumer is headed to Hulu with her latest comedy series titled 'Love, Beth'. Not much is known about the plot at this time, but knowing Schumer's brand of comedy, it will be caustic humor, that is bound to have you on the floor, laughing. The first season is going to have 10 episodes and will air sometime in 2020, though no date has been mentioned.
Well, it is refreshing to see someone sticking to their roots in the entertainment business. A lot of comedians try and branch out from their comedic roots once they get a feel for the business, but Schumer has steadily remained loyal to what she is best at. The comedian recently released 'Amy Schumer: Growing', as well, proving why she is one of the most sought after Hollywood comedians. With the new Hulu deal perhaps she will do even better.
After all, the platform does not have much of comedic content and is seeking to compete with Netflix or Amazon Prime, the former having the likes of Hannah Gadsby on board, while the latter can boast of 'Fleabag'. It remains to be seen how Schumer sizes up against some of the best comedians in the field, working today, but one thing is for certain, she will be aiming to impress, once 'Love, Beth' comes out.
Read More: Upcoming Charlize Theron Movies
2. Inside Amy Schumer (2013-)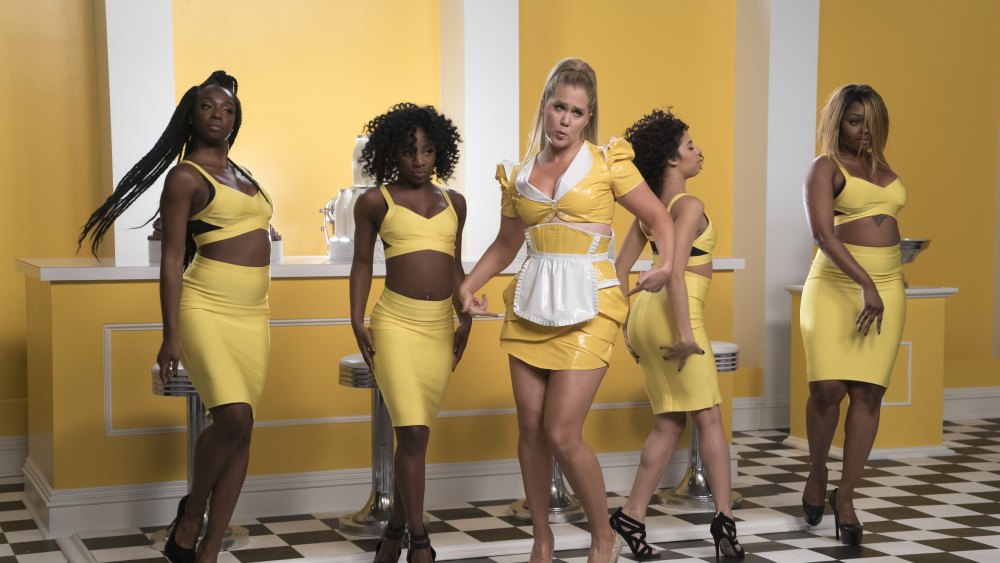 'Inside Amy Schumer' is a Comedy Central show that takes us into the mind of comedian, Amy Schumer, and it is incredibly fun to be there. The show follows the same structure in episodes over the seasons.
Each episode is broken up into different segments of varying lengths. These segments might be comic sketches or interviews. Schumer attempts to keep the tone light and funny, preferring to deliver punchlines and lessons at the same time. The informative but hilarious episodes usually end with an interview of an unusual individual, regarding their sexuality or gender roles.
As a comedian, Schumer is careful to know the responsibility that rests on her capable shoulders. She must not only make jokes but should seek to make society better educated through laughter as a medium. That being said, 'Inside Amy Schumer' seems to be in some limbo at the moment. The show went on hiatus as you know, with Amy Schumer focusing on touring. However, she has one more season to make as per her contract with Comedy Central. Now that she has taken the Hulu gig as well, it remains to be seen if 'Inside Amy Schumer' is canceled, or if it makes its return for another season.
1. Untitled Amy Schumer/Jennifer Lawrence Project (TBA)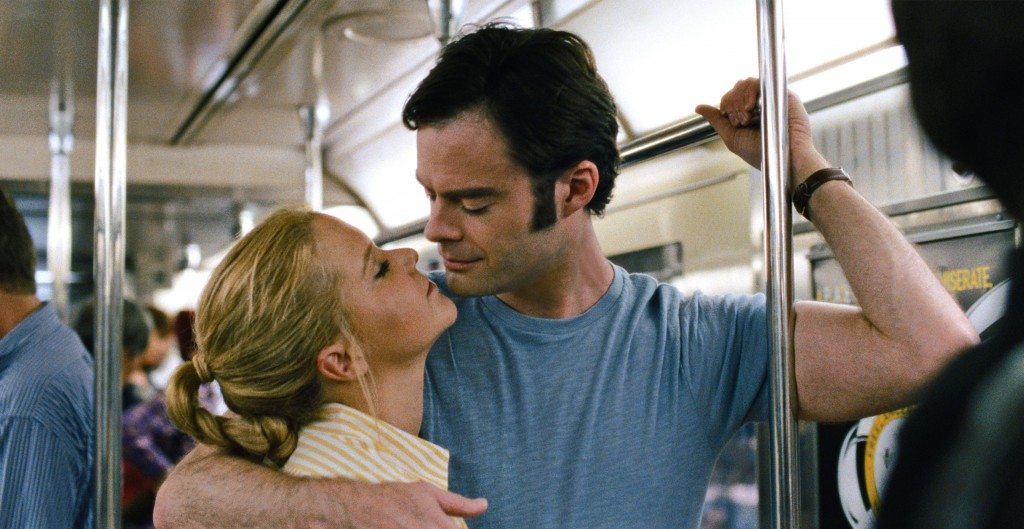 Anyone who follows Schumer knows about her friendship with Jennifer Lawrence. In 2018, it was announced that they both have written a screenplay together and are going to produce the film starring both of them. This will be the first screenplay written by Lawrence and a second for Schumer. Jennifer Lawrence is one of the best actresses currently working in Hollywood. Schumer is a rising star who has the potential to reach the top. The combination will surely be an interesting one and a one to be excited for. Lawrence has never given a bad performance in her career so it is a given that she will be great in the movie. Schumer too is improving and will have to work hard to reach Lawrence's level. We can put our confidence in Schumer as she improved a lot in the last few years.
The screenplay can be expected to be a good one given that Schumer wrote the screenplay for 'Trainwreck', which was really good. Whatever the outcome of this combination, it is surely something to look forward to.
Read More: Jennifer Aniston Upcoming Movies