Andie MacDowell has been one of the most talked-about actresses over the years. Before charming us with her onscreen persona, she was a professional model for premier brands. She continues to be associated with modeling to this day. Born as Rosalie Anderson MacDowell, Andie MacDowell grew up in South Carolina. Right from childhood, her inclination towards modeling was evident. Braving an alcoholic mother and her parents' divorce, MacDowell steadily carved her own path. She was noticed by a person from Wilhelmina Models and she soon got introduced to the world of fashion and models. She associated herself with Elite Model Management and appeared as a model for Vogue. From there, she went on to appear for various famous brands including Yves Saint Laurent, Armani Perfume, Bill Blass and Mink International. But she is wildly famous for her stint with Kelvin Klein.
Increasing appearances in various mediums landed her 'Greystoke: The Legend of Tarzan, Lord of the Apes' (1984). She played the character of Jane Porter who got romantically involved with John aka Tarzan. Incidentally, her character was voiced by Glenn Close because MacDowell's strong southern accent wasn't compatible with her British character. The success of 'Greystoke: The Legend of Tarzan, Lord of the Apes' led Andie MacDowell to seriously consider the prospect of an acting career alongside her modeling career. She decided to learn method acting after that. Her next big achievement came with Steven Soderbergh's 'Sex, Lies, Videotape' in 1989. The film changed the course of the indie film industry for forever. 'Sex, Lies, Videotape' won Palme d'Or at 1989 Cannes Film Festival. Soderbergh, MacDowell and James Spader also won multiple awards for it.
The middle phase of the last decade of the 20th century fetched MacDowell a lot of recognition. In 1994, she starred in Harold Ramis' outstanding 'Groundhog Day' along with Bill Murray. She played the character of Rita Hanson in the comedy and won Saturn Award for Best Actress. In the same year, she appeared in another dramedy named 'Short Cuts'. Her portrayal of Ann Finnigan got some Golden Globes recognition as well. She followed a stellar 1994 with 'Four Weddings and a Funeral' in 1995. The British romantic flick became an overnight sensation worldwide. Apart from doing humongous business, 'Four Weddings and a Funeral' was also featured in multiple award ceremonies. Andie MacDowell's portrayal of Charles' (Hugh Grant) love interest, Carrie fetched her a Golden Globe nomination.
Apart from these, Andie MacDowell has also appeared in numerous small, independent and big-budget films. She featured in films like 'Green Card' (1990), 'The Player' (1992), 'Multiplicity' (1996), 'Magic Mike XXL' (2015), 'Love After Love' (2017) and 'Only the Brave' (2017). She is not alien to the small screen as well. Throughout the years we have seen MacDowell is shows like 'Cedar Love' and 'Jane By Design'. Her most recent outing in 'Ready or Not' is also getting rave reviews.
Andie MacDowell, although has a solid film career, continues to associate herself with big brands. She has been L'Oréal Paris' spokesmodel for years. Her association with L'Oréal goes as far back as 1986. This beautiful model is still active both on-screen and on-ramp walks. At this point you must be wondering what is the next Andie MacDowell movie or TV show? Well, here's the list of upcoming Andie MacDowell films and TV shows scheduled to release in 2019 and 2020. We can only hope that the latest Andie MacDowell movies would be as good as some of her recent ones.
2. No Man's Land (2020)
Andie MacDowell will be seen next in director Conor Allyn's upcoming modern western 'No Man's Land', which is based on the real-life "no man's land" alongside the Texas-Mexico border. The makers are attempting to present an interesting take on history. According to the producers, the story focuses on the father-son duo who are out on a border patrol. The son Jackson Greer accidentally kills an immigrant boy while on patrol, and Jackson's father attempts to take the blame upon himself. Jackson elopes to the Southern areas and eventually becomes a "gringo" in Mexico. Throughout his travails, the Texas Rangers and Mexico Federales continue to chase him. He travels across Mexico to ask for forgiveness from the dead immigrant boy's vengeful father, and ultimately in the process, ends up falling in love with the very country he was always taught to hate.
The cast includes Andie MacDowell, Frank Grillo (who played the character of Crossbones in 'Captain America: The Winter Soldier'), Alex MacNicoll, George Lopez, Jake Allyn, Jorge A. Jimenez, Ofelia Medina, and others. It is currently in the post-production stage. The film does not have a scheduled release date yet. However, it is confirmed that 'No Man's Land' will be released sometime in 2020.
1. Lovestruck (2019)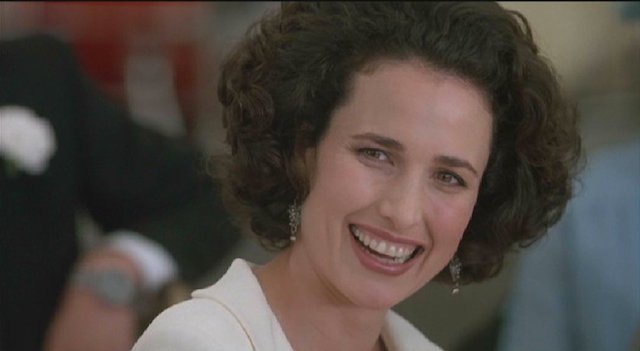 Fox's hour-long dramedy pilot, tentatively titled as 'Lovestruck', is all set to star Andie MacDowell, Kathleen Turner, Rachel Bilson, Beth Riesgraf, Richard Roxburgh, Steve Kazee, Linda Park and others in various important roles. This Sanaa Hamri directorial is written by Tom Kapinos. The entire drama is focused on a single night at a wedding. The movie will give us a closer look at the wedding guests, and in the course of the film, a lot will be revealed about their tangled bonds of friendship, love, and family. 'Hart of Dixie' star Rachel Bilson is set to play the bride, Daisy Valentine. This comedy-drama is now in the post-production stage and will reportedly premiere in 2019 itself.
ALREADY RELEASED:
Four Weddings and a Funeral (2019)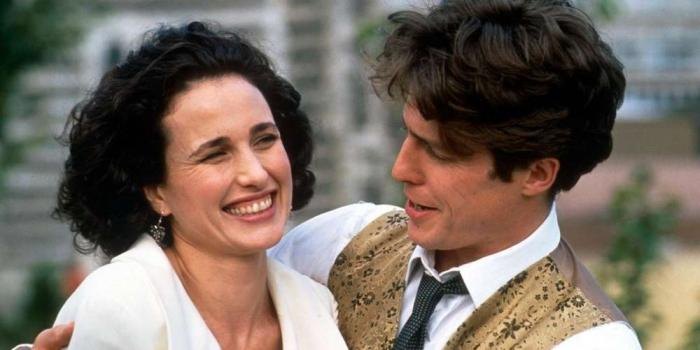 American romantic comedy miniseries, 'Four Weddings and A Funeral' is hugely inspired by the 1994 movie of the same name. Created by Mindy Kaling and Matt Warburton, the series premiered on July 31, 2019, on the popular streaming network, Hulu. Nathalie Emmanuel, best known for portraying the character of Missandei in HBO's 'Game of Thrones', plays Maya, one of the four friends the show focuses on, alongside Rebecca Rittenhouse (Ainsley), John Reynolds (Duffy) and Brandon Mychal Smith (Craig). Andie MacDowell plays the role of Mrs. Howard, Ainsley's mother. Nikesh Patel, Zoe Boyle, Sophia La Porta, Harish Patel, and Guz Khan are also part of the cast. The series has already managed to earn good reviews from the audience, although the critics don't seem to be too pleased.
Read More: Upcoming Meryl Streep Movies