Andrew Garfield made his feature film debut with 'Lions on the Lambs', which released in 2007. The same year he also appeared as Jack Burridge in 'Boy A', a role for which he received a lot of praise. He received wide international attention in 2010 for supporting role in drama 'The Social Network', for which he received BAFTA and Golden Globe nominations for his portrayal of Eduardo Saverin. He also appeared in the sci-fi romance 'Never Let Me Go', which too released in 2010. In 2012, he appeared for the first time as Spider-Man in 'The Amazing Spider-Man'. The movie was a big hit and everyone loved him as Spider-Man. This increased his international recognition and also his fan base. He appeared as Spider-Man for the second time in 2014's 'The Amazing Spider-Man 2'. After that, he passed the baton onto Tom Holland. Garfield then appeared as Dennis Nash in '99 Homes', which released in 2014.
Garfield also played the role of Desmond Doss in 2016's 'Hacksaw Ridge'. His amazing performance in the movie earned him nominations for the Academy Award and BAFTA Award for Best Actor. The movie comes from Mel Gibson. It was a truly wonderful movie with an amazing performance by every member of the cast but Garfield outshined them all. Garfield's next role was of Rodrigues in Martin Scorsese's 'Silence', which released in 2016. Again, he gave an amazing performance and the movie, especially Garfield's performance, was loved by the critics and the audience. Garfield next appeared as Robin Cavendish in 'Breathe', which released in 2017.
Garfield is a superb actor and his filmography is just exquisite. You can take any film from it and it will definitely be a good one. Garfield has been a constant performer which can be attributed to his history in theatre. He has also won a Tony Award. Garfield has played a wide variety of characters from a fictional superhero, in 'The Amazing Spider-Man', to a real-life hero in 'Hacksaw Ridge'. He has shown a wide variety of emotions on the screen in such a short time and is continuing to do so. He has done large budget films and also small budget art films in his career. The future looks great for him and he is definitely here to stay and will never be lost amidst the many performers who keep flocking to Hollywood, looking to make their mark.
At this point, the question that might be circling your mind is what is the next Andrew Garfield movie? Well, the good news is that we have a clear answer to that question. Here's the list of upcoming Andrew Garfield films scheduled to release in the near future. We can only hope that the latest Andrew Garfield movies would be as good as some of his recent ones.
4. Mainstream (2020)
'Mainstream' is a drama film which is being directed by Gia Coppola. It follows three lovers who struggle to preserve their identities as they are from an eccentric love triangle within the fast-moving modern world.
Garfield's role in the movie is also a mystery at this time, though he plays the part of Link. The film also stars Jason Schwartzman, Maya Hawke, and Nat Wolff. The movie promises to be an emotional ride but how it actually turns out remains to be seen. The project is currently in the post-production stage and releases in 2020.
With Garfield on board, the actor will be looking to deliver a strong performance to stand out among a cast of talented performers.
3. The Eyes of Tammy Faye (2020)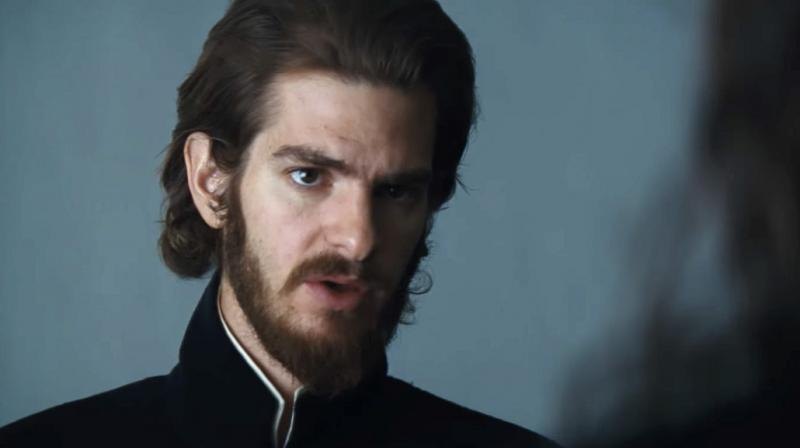 The only thing certain in life is that what goes up, eventually comes down. References have been made several times, to the fact that empires that are built, eventually get destroyed and turn into nothingness. New empires are built on that, only to meet the same fate themselves. Perhaps Tammy Bakker and Jim Bakker did not get the memo.
If you have seen the 2000 documentary on the televangelists, you might already know something about their history. However, Michael Showalter of 'The Big Sick' fame, is directing a movie on the individuals, with Jessica Chastain and Andrew Garfield on board as castmembers.
We will see how Tammy and Jim rose to prominence in the 1970s and 1980s. Coming from humble beginnings, the two managed to create the largest religious broadcasting network in the world as well as a theme park. The couple was always known for their messages of love and inclusivity. They advocated acceptance and prosperity at every turn. Tammy Faye was known for her eyelashes, unique singing, and desire to embrace people from all walks of life. However, the carefully constructed empire was soon torn down by economic discrepancies, scheming rivals, and a scandal that ultimately led to the destruction of Tammy and Jim's marriage.
The script comes from Abe Sylvia, and with the talented performers, the drama is sure to reach new heights.
Read More: Upcoming Emma Roberts Movies
2. Instrumental (2020)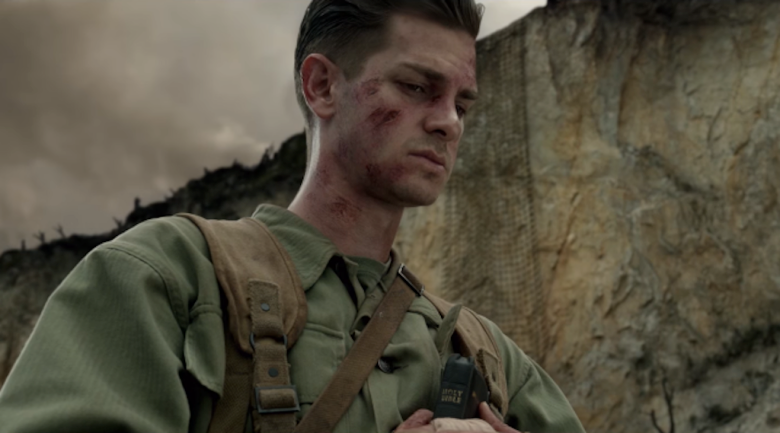 'Instrumental' is a musical biography based on the life of James Rhodes, the concert pianist. James Marsh, the director of 'The Theory of Everything' is helming the project, whose story comes from Rhodes' own memoir. Lionsgate is now attached to the project as the wheels are steadily turning till it hits theaters.
Andrew Garfield is likely to appear as the pianist, who suffered sexual abuse as a child, not to mention going through a series of mental problems. In such trying conditions, he needed an escape, and music proved to be it for him. He was spirited away into an enchanting world, as music became a sort of salvation for the pianist. Ultimately, it holds true that music saved James Rhodes' mortal soul. 'Instrumental' will attempt to bring this to light in what promises to be an intense movie.
Garfield will have to bring his best performance to the forefront in order to capture the nuanced character of the artist and his troubled childhood. Portraying trauma and its recovery is not easy, but Garfield is a talented actor, in whose skills we have immense trust. He will definitely stand out in the upcoming movie.
1. Tick, Tick… Boom (TBA)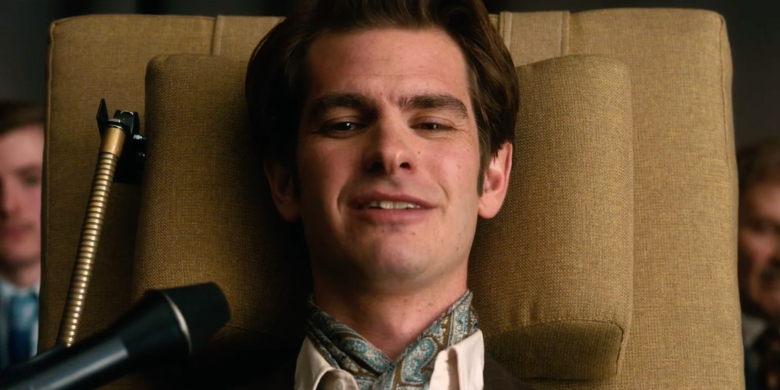 Andrew Garfield is all set to collaborate on a project with Lin-Manuel Miranda. The plot is based on Jonathan Larson's book, with Steven Levenson writing the screenplay. Garfield is set to appear in the role of the central character, Jonathan Larson, who wrote 'Tick, Tick… Boom!', the musical, shortly before writing 'Rent', his magnum opus.
The tale is about an aspiring composer in New York City, who is afraid that he has made the wrong career choice. It remains to be seen if the movie is entirely about the play or delves into Larson's own life. Artistic insecurity is nothing new, and artists are often plagued by self-doubt or come to the jarring realization that they do not have what it takes to make art. While several works have focused on the philosophical question of an artist's talent, the upcoming movie will be a look at an established artist, who still goes through these moments of doubt.
Garfield is excellent at stepping into the shoes of characters who are complex and will have no trouble portraying Larson, in what will surely be a stunning performance. The movie is slated to be released on Netflix.
Read More: Upcoming Melissa McCarthy Movies
ALREADY RELEASED
Under the Silver Lake (2019)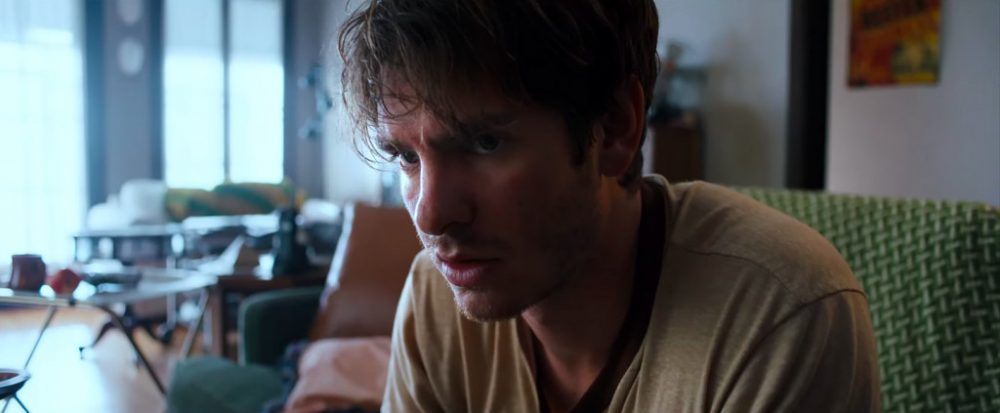 'Under the Silver Lake', directed by David Robert Mitchell of 'It Follows' fame, first premiered at the Cannes Film Festival. Following the premiere, the film was picked up by A24 for US release.
Set in Los Angeles, the film stars Andrew Garfield as a young man, Sam, who sets out on a quest to investigate the sudden disappearance of his neighbor (Riley Keough), only to stumble upon an elusive and dangerous large-scale conspiracy. The film received mixed reviews from critics, many of whom praised the film's technical craft but panned the story. It released on April 19, 2019.
Read More: Upcoming Emma Stone Movies