Ang Lee is a Taiwanese film director and screenwriter. His work is known for its emotional charge, which critics believe is responsible for his success in offsetting cultural barriers and achieving international recognition.
His earlier films, such as 'The Wedding Banquet', 'Pushing Hands', and 'Eat Drink Man Woman' explored the relationships and conflicts between tradition and modernity, Eastern and Western. Soon after, he arrived in Hollywood with his first film 'Sense and Sensibility' in 1995. His films also deal heavily with repressed, hidden emotions in many of his films, including 'Crouching Tiger', 'Hidden Dragon', 'The Ice Storm', 'Hulk', 'Sense and Sensibility', 'Life of Pi', and 'Brokeback Mountain'.
He won two Academy Awards for Best Director, for his work on 'Brokeback Mountain', and 'Life of Pi', becoming the first non-white person to win the award. He also won the Academy Award for Best Foreign Language Film for 'Crouching Tiger', 'Hidden Dragon', receiving nominations for Best Picture and Best Director as well. At this point, you might be wondering what is Ang Lee's next film. Well, we have the full information about his new films. Recently, details were revealed about the upcoming Ang Lee films. Here they are.
Gemini Man (2019)
'Gemini Man' is an upcoming American science fiction action thriller film directed by Ang Lee. The film stars Will Smith, Clive Owen, Mary Elizabeth Winstead and Benedict Wong. It is scheduled to be released on October 4, 2019 by Paramount Pictures. The film follows the life of Henry Brogen, an aging assassin seeking to exit his career finds himself going against a younger clone of himself, who can predict his every move.
'Gemini Man', based on a concept by Darren Lemke, was originally slated to be produced by Walt Disney Pictures along with Jerry Bruckheimer in 1997. Tony Scott and Curtis Hanson had previously been attached to direct the film. At the time, Disney's now-defunct animation/visual effects department The Secret Lab developed a test short, known as Human Face Project, to create visual effects for the film, which would involve creating a younger CG clone of the main actor. The film never progressed at Disney, though, as the technology wasn't developed enough in order for the film to be produced.
In 2016, Skydance Media acquired the film from Disney, with Jerry Bruckheimer still attached as producer. Ang Lee will direct the film for Paramount Pictures and Skydance. The film is set to star Will Smith in the lead role with a release date set for October 4, 2019. In January 2018, Clive Owen and Mary Elizabeth Winstead were cast in the film, with Winstead winning the role over Tatiana Maslany. Later, in February 2018, Benedict Wong joined the cast as filming began.
Principal production commenced on February 27, 2018 in Savannah, Georgia and includes locations in the city of Cartagena, Colombia. Filming continued in May 2018 at Széchenyi Thermal Bath in Budapest, Hungary.
Read More: Upcoming James Cameron Movies
Thrilla in Manilla (TBA)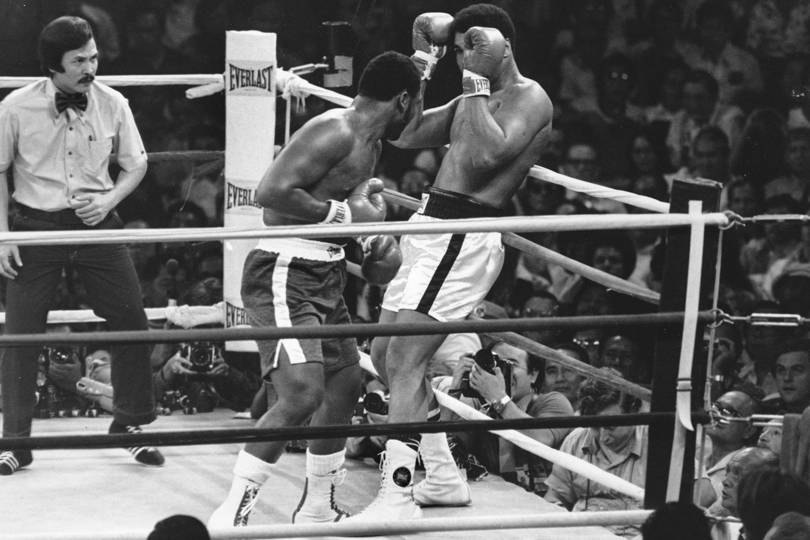 'Thrilla in Manila' is an upcoming movie expected to be directed by Ang Lee based on the famous "Thrilla in Manila" boxing match between Joe Frazier and Muhammad Ali, the film was reportedly put on hold as Lee went to work on 'Billy Lynn's Long Halftime Walk' and "waited for technology to catch up with his ambitious vision." In December 2015, it was announced that the project, tentatively titled 'Thrilla in Manila', would be his next film after 'Gemini Man'.
Before Ang Lee began production on Billy Lynn's 'Long Halftime Walk', the director was set to follow Life of Pi with another 3D film, moving the action from the ocean to the boxing ring with the story of Joe Frazier and Muhammad Ali's legendary match. The untitled film has found new life as Lee has moved the project from Universal to Studio 8, with Ray Fisher and David Oyelowo emerging as frontrunners for the main event.
The screenplay was written by Peter Morgan, which was essentially a boxing film sans any actual boxing. Not much else is known at this time, though David Oyelowo and Ray Fisher are reportedly Lee's top choices for the leading roles, as they were when the project was still at universal.
According to the last reports Lee was expected to begin work on the untitled 'Thrilla in Manila' movie after he had completed post-production on Billy Lynn's 'Long Halftime Walk', which starred Kristen Stewart, Steve Martin and Vin Diesel and was released in November, 2016.
Read More About Upcoming Films of: Christopher Nolan | Wes Anderson