When the 15-year-old Bassett watched a production of John Steinbeck's 'Of Mice and Men' with wide-opened eyes, at the Kennedy Center in Washington DC, it changed her destiny forever. It was at the theater where Angela Bassett realized what she wants to be. Watching James Earl Jones play Lennie, she decided to be an actor. But, picking up acting as a career choice was nearly impossible for an African-American girl of 70s America. It took her four more years to announce the life-changing decision to her family. It was like, in Basatt's own words, "for young 19-year-old, it didn't seem impossible." In 1993, she justified her decision with her stunning performance as Tina Turner in 'What's Love Got to Do With It.' She was nominated for an Academy Award for best actress in a leading role for portraying Tina. 'The Jacksons: An American Dream,' 'The Rosa Parks Story,' 'American Horror Story,' and 'Master of None' followed. Angela Basatt became the name synonymous with women having integrity, strength, grace, passion, and power.
The actress has a second round, to underline her legacy of enigmatic women as the Queen of Wakanda, in the blockbuster 'Black Panther.' She is in no mood to slow down her journey of mixing a 'natural part' of her personality with all her characters, a reason why they connect with the viewers through an emotional chord. So, you must be wondering what is the next Angela Bassett movie/tv show? Well, the good news is that we have a clear answer to that question. Here's the list of upcoming films/shows of Angela Bassett scheduled to release in 2019 and 2020. We can only hope that the latest Angela Bassett movies/shows would be as good as some of her recent ones.
1. BoJack Horseman (2014 – )
Netflix's satirical take on Hollywood ecosystem, 'BoJack Horseman, is all set to return for a Season 6 in 2019. The popular series stars Will Arnett as 'BoJack Horseman,' who is an alcoholic, washed-up star of the hit TV show 'Horsin' Around' in the '90s. Angela Basset voiced Ana Spanakopita, BoJack's former publicist and ex-girlfriend in the previous seasons.
Even though Netflix is yet to release an official confirmation about an upcoming Season 5, various reports suggest that the series will be aired on October. Because every previous season has premiered between July and October. Besides, the members of the cast list are not yet announced. Most probably, all the popular characters, including Bassett's Ana Spanakopita will return with BoJack.
2. American Horror Story (2011 – )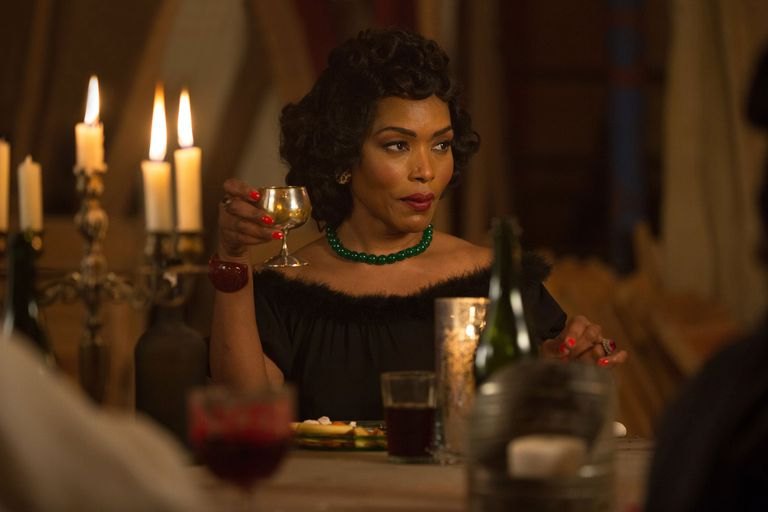 To the utter disappointment of Bassett fans, the actress was absent in Ryan Murphy's horror anthology's Season 8. Her character as voodoo queen Marie Laveau was very popular among the 'American Horror Story' fans. While Season 8 saw the return of every Coven witch, Bassett's Marie Laveau was missing. Though her character died at the end of season three, it is not unnatural to resurrect a died witch in the magical tradition of 'American Horror Story.' When the makers announced a Season 9, fans demanded to bring together familiar 'American Horror Story' favorites. And, a typical list of cast members includes Sarah Paulson, Evan Peters, Emma Roberts, Leslie Grossman, Billy Eichner, Adina Porter, and Billie Lourd.
Angela Bassett's name is again missing in most of the speculative lists. But, as the official announcement is still due, her fans expect a last-minute spell falling on the casting department to add their beloved voodoo queen Marie Laveau in the Season 9. Reports speculate that Season 9 will premiere sometime in the fall of 2019, although the official date hasn't been announced yet.
Read More: Upcoming Lee Pace Movies
3. 9-1-1 (2018 – )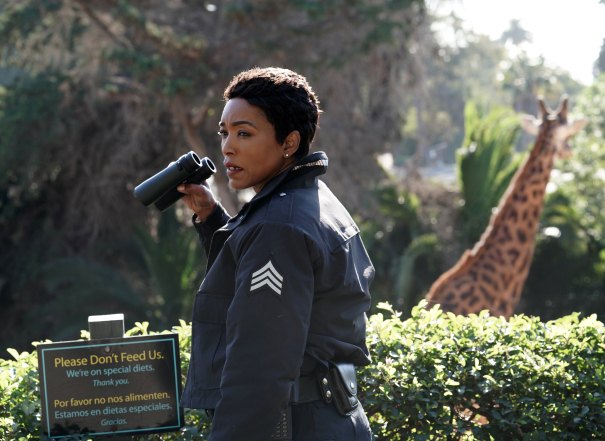 Fox's modern-day emergency action thriller '9-1-1' successfully enters its Season 2. The intense drama based on the experience of 9-1-1 first responders, like anything from a skyscraper on fire, a hooded kidnapping on the highway, an exploding building, or a hospital ran out of electricity. Angela Bassett, Peter Krause and Jennifer Love Hewitt reprise their iconic roles as cops. Both the seasons of '9-1-1' is created by TV Series moguls Brad Falchuk, Tim Minear, and Ryan Murphy. The series has been garnering more followers and rating score upon its second turn.
Read More: Upcoming Djimon Hounsou Movies
4. Otherhood (2019)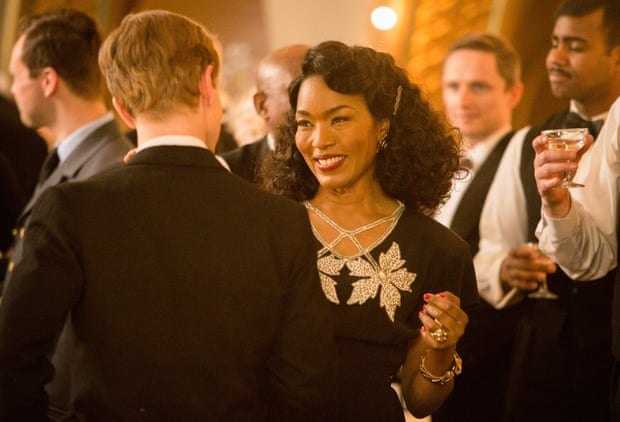 Angela Bassett joins Felicity Huffman and Patricia Arquette for the Netflix movie 'Otherhood.' The romantic comedy feature follows three Moms' journey from there suburban homes to reconnect with their estranged lazy sons in New York City. 'Otherhood' is director Cindy Chupack's feature directorial debut. Mark Andrus wrote the script with Chupack based on the William Sutcliffe novel 'Whatever Makes You Happy.' When three talented female actors of Hollywood join hands, moviegoers can expect nothing short of some brilliant performances.
Read More: Upcoming Taraji P Henson Movies