Rarely can we find someone experiencing unprecedented success right at the beginning of their career. Anna Paquin is one such actress who took home an Oscar in best-supporting actress category at the age of 11 for 'The Piano' (1993). This was her first major role and she was awarded for her scintillating performance as Flora. This achievement had far-reaching effects as she became one of the leading faces in Hollywood.
Anna Paquin was born in Canada in 1982 to a Kiwi mother and a Canadian father. She moved to New Zealand and was brought up there. 'The Piano' being shot in New Zealand gave her the opportunity of a lifetime. Despite tasting unexpected success at such an early age, she completed her education and moved to America to finish her High School at the age of 16.
In the last decade of the 20th century, she worked steadily and produced solid performances in films like 'Jane Eyre' (1996), 'Fly Away Home' (1996), 'Amistad' (1997) and 'A Walk on the Moon' (1999). The turn of the century also turned out to be very fruitful for her. She appeared as Polexia Aphrodisia in Cameron Crowe's acclaimed film 'Almost Famous' (2000). But she attained global fame with the 'X-Men' in the same year. Anna Paquin played the mutant named Rogue who has the ability to absorb the life force of anything she touches. Paquin looked quite authentic in her portrayal of the vulnerable young mutant. She continued to absorb viewers' attention in subsequent X-Men films like 'X2: X-Men United' (2003), 'X-Men: The Last Stand' (2006), and 'X-Men: Days of Future Past' (2014).
In 2008, Anna Paquin led HBO's 'True Blood' as Sookie Stackhouse. The series that lasted till 2014, in its seven season-run, garnered widespread attention and critical success. Paquin played a waitress with telepathic ability who accidentally discovers the world of vampires. Apart from this, she also has worked in '25th Hour' (2002), 'Scream 4' (2011), 'The Good Dinosaur' (2015), and in TV series like 'Flack' and 'The Affair'. So now you must be wondering what is the next Anna Paquin movie or TV show? Well, here's the list of upcoming Anna Paquin films and TV shows scheduled to release in 2019 and 2020. We can only hope that the latest Anna Paquin movies would be as good as some of her recent ones.
1. The Irishman (2019)
Anna Paquin is starring in what could be the biggest film of her career. To talk about 'The Irishman' we have to look at the people connected to this project. It is what we may call a 'magnum opus'. Martin Scorsese's Magnum Opus. Based on the book by Charles Brandt 'I Heard You Paint Houses', the story follows Frank "The Irishman" Sheeran and his role in the disappearance of Jimmy Hoffa, a labor leader. He looks back at the turbulent 70s and his involvement with the criminal world. The gangster epic has names that will leave any cinephile gasping for breath.
'The Irishman' stars Robert de Niro as Frank Sheeran, Al Pacino as Jimmy Hoffa, Joe Pesci, who has come out of retirement only for this project, as Russell Bufalino, Harvey Keitel as Angelo Bruno, and Anna Paquin as Peggy Sheeran. Paquin will portray the role of Peggy, Frank Sheeran's rebellious daughter. Robert de Niro, Al Pacino and Joe Pesci in a gangster drama directed by Martin Scorsese should be enough to describe its epicness. But let us tell you more about how big 'The Irishman' is going to be. Clocking at 210 minutes, it will be Scorsese's longest film to date. Al Pacino and Robert De Niro are reuniting after 'The Godfather II'(1974), 'Heat' (1995), and 'Righteous Kill'. De Niro and Scorsese are reuniting after 24 years for their 9th collaboration and Pacino will be seen for the first time in a Scorsese film.
Judging by its grandeur, 'The Irishman' is expected to create a lot of buzz in the Academy Awards. The film will open in New York Film Festival on 27th September, 2019. It will have a limited theatrical release from November 1 in the USA and Netflix will start streaming it digitally from 27th November.
ALREADY RELEASED:
The Affair (2014-)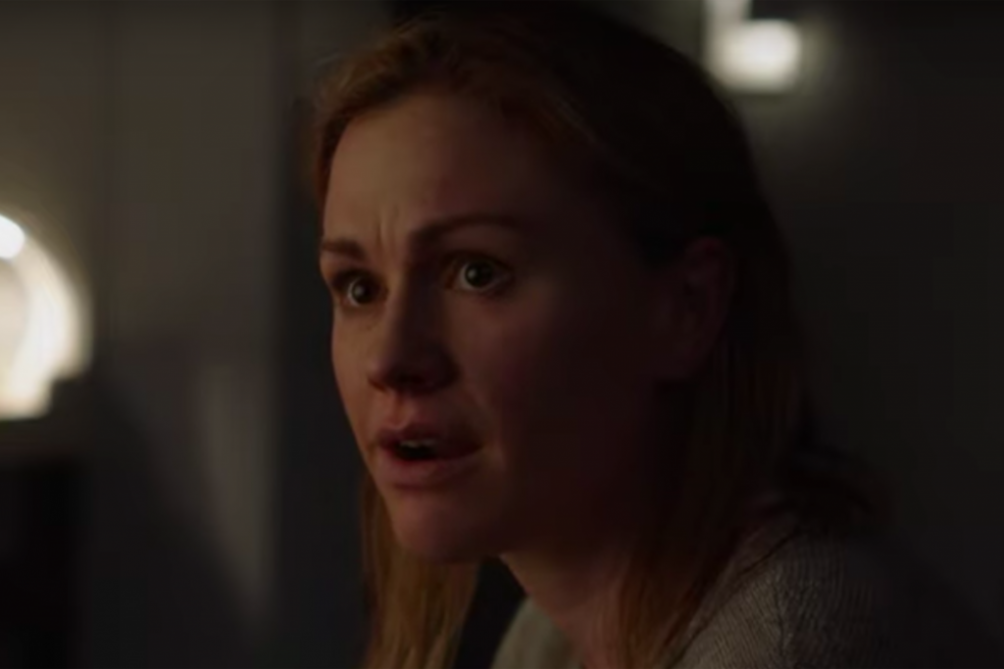 'The Affair' has created a devoted fan base over the years. The first season of the mystery drama debuted in 2014 with thunderous applause from all corners. The deft handling of the psychological effects of extramarital relationships particularly gathered eyeballs. The Showtime series deals with the members of Solloway family and Lockharts. The show has already won Golden Globes in multiple categories. With each season, the story gets richer and more complex. Anna Paquin in the fifth season plays the character of a grown-up Joanie Lockhart. The series also stars Dominic West and Ruth Wilson in lead roles. The first episode of the fifth season aired on 25th August with one episode expected to drop every week.
Read More: Upcoming Rachel Weisz Movies
Flack (2019)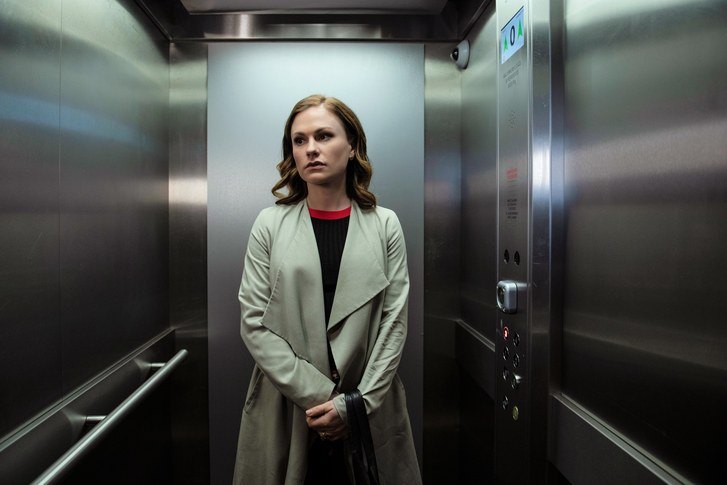 'Flack' is a TV series that premiered sometime between February and March this year. The 6 episode long first season features Anna Paquin in the lead role of Robyn. Robyn is an American Public Relations executive working from London. The show focuses on Robyn as she fights through complex situations in her job to get her clients to the finishing line, unscathed. The first season received good response, particularly for Paquin's performance. The second season of 'Flack' has already been announced this August.
Read More: Upcoming Andie MacDowell Movies