Until 2013, Anna Torv was best known for her long-running role as FBI agent Olivia Dunham in the sci-fi drama 'Fringe.' Born in Melbourne, Australia, Torv is more popular in the United States than her home country for a reason. She has built a successful career trajectory with the help of some determined and multi-layered characters. Netflix's serial killer drama 'Mindhunter' and Foxtel's Australian drama 'Secret City' catapulted her into stardom. In Netflix's Mindhunter, Torv played the intuitive psychologist, Dr Wendy Carr, who assists two FBI detectives in the late 70s.
Now that 'Secret City' is taking its second turn, Torv's Harriet Dunkley, a political journalist working for a pseudo daily newspaper, is on a mission. Interestingly, Torv often draws comparisons with Cate Blanchett, both in terms of beauty and talent. At this point, the question that might be circling your mind is what is the next Anna Torv movie? Well, the good news is that we have a clear answer to that question. Here's the list of upcoming Anna Torv films and shows scheduled to release in 2019 and 2020. We can only hope that the latest Anna Torv movie and TV show would be as good as some of her recent ones.
1. Secret City (TV Series)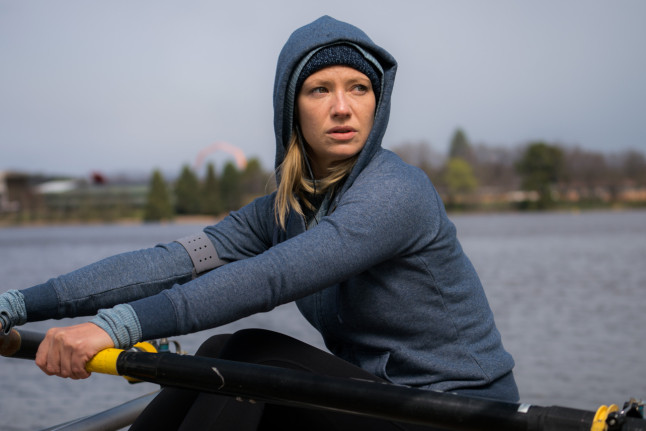 Set in the shady backdrop of Canberra, senior political journalist Harriet Dunkley uncovers a huge pile of confidential information and conspiracies. With tensions between China and America escalating, she embarks on a mission to save innocent lives and herself from imminent danger. The first season ended with Torv's Dunkley had been tricked and sent to jail. The the second began two years later, with Dunkly planted in the midst of Canberra traffic following a couple of different people. In the six-part series, Dunkley is investigating a political conspiracy and a series of murders committed to cover it.
Torv has won a Logie Award for her performance in the first season. Titled as 'Secret City: Under the Eagle,' the second season has everything for a high stake political thriller with twists and turns. Torv joins with Jack Weaver for the second time, and the other cast members include, Sacha Horler, Marcus Graham and Justin Smith. 'Secret City: Under the Eagle' is directed by Tony Krawitz and written by Matt Cameron. The first season of Secret City was inspired by the best-selling novels The Marmalade Files and The Mandarin Code, written by political journalists Chris Uhlmann and Steve Lewis. They collaborate with 'Under the Eagle' as story consultants.
2. Mindhunter (TV Series)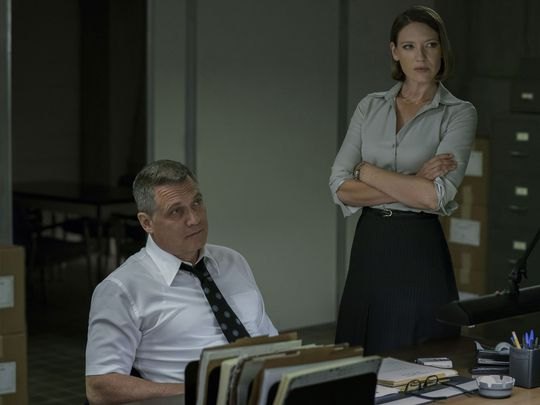 When premiered on Netflix on October 13, 2017, the crime drama series, Mindhunter earned a lot of critical acclaim for its makers, The series was produced by David Fincher and directed by Asif Kapadia of Amy. The plot of season 1 was loosely based on the book 'Mind Hunter: Inside the FBI's Elite Serial Crime Unit,' by Mark Olshaker and John E. Douglas.
The story revolved around the FBI agents Holden Ford, played by Jonathan Groff and Bill Tench, played by Holt McCallany, along with Torv's psychologist Wendy Carr. The focus of the first season was on a handful of serial killers, both active and imprisoned. Set in 1977, the first season real-life murderers of Ed Kemper (Cameron Britton), Montie Rissell (Sam Strike), Jerry Brudos (Happy Anderson), and Richard Speck (Jack Erdie). When the series has been renewed for a second season, reports suggest that there will be eight episodes and Fincher, Andrew Dominik and Carl Franklin will direct different features. Reports also reveal that 'Mindhunter 2' digs deep into the notorious crimes known as the Atlanta Child Murders that transpired from 1979 to 1981. The makers also promise that the viewers will see more of Dennis Rader, the real-life serial killer in the second season.
Atlanta Child Murders chronicles the brutal killing of 28 children, included teens and adults and all African-American, in the Georgian capital. Wayne Williams, who was identified as an Atlanta native, was tried and convicted for two of the killings. At the end of season 1, Ford's methods were questioned by Wendy. The incident led to a fallout between them and followed by a tense visit between Kemper and Ford. Kemper told Ford he could kill him if he wanted, soon after which Ford had a panic attack in the hallway. When the second season is all set to roll, Kemper is still in FBI custody. This makes many fans curious about Kemper's role in the new plot. The second season will likely have Ford and Wendy mending their fall off. Moreover, Damon Herriman, who played the infamous killer in Once Upon A Time in the West, is rumored to appear as Charles Manson in the show. Netflix is supposed to air the second edition in the first half of 2019.
Read More: 'Mindhunter', Explained