Born in Nashville, Annie Potts was lured by the charm of performing on stage and screen when she was a girl. After obtaining her degree from Stephens College in Missouri, she made her feature film debut with the 1978 movie from MGM, 'Corvette Summer.' Her performance as the lead character Vanessa opposite Mark Hamill earned her a Golden Globe nomination in 1979. She won the Genie Award for Best Performance by a Foreign Actress for her performance in the film 'Heartaches' in 1982.
The actress has enjoyed a long career in television, film and theater since then. Her major works include 'Designing Women,' 'Love & War,' 'Any Day Now,' 'Ghostbusters' film franchise, 'Pretty in Pink,' 'Jumpin' Jack Flash,' 'Who's Harry Crumb?,' and 'King of the Gypsies,' among others. So now you must be wondering what is the next Annie Potts movie or TV show? Well, here's the list of upcoming Annie Potts films and TV shows scheduled to release in 2019 and 2020. We can only hope that the latest Annie Potts movies would be as good as some of her recent ones.
5. Young Sheldon (2017 – )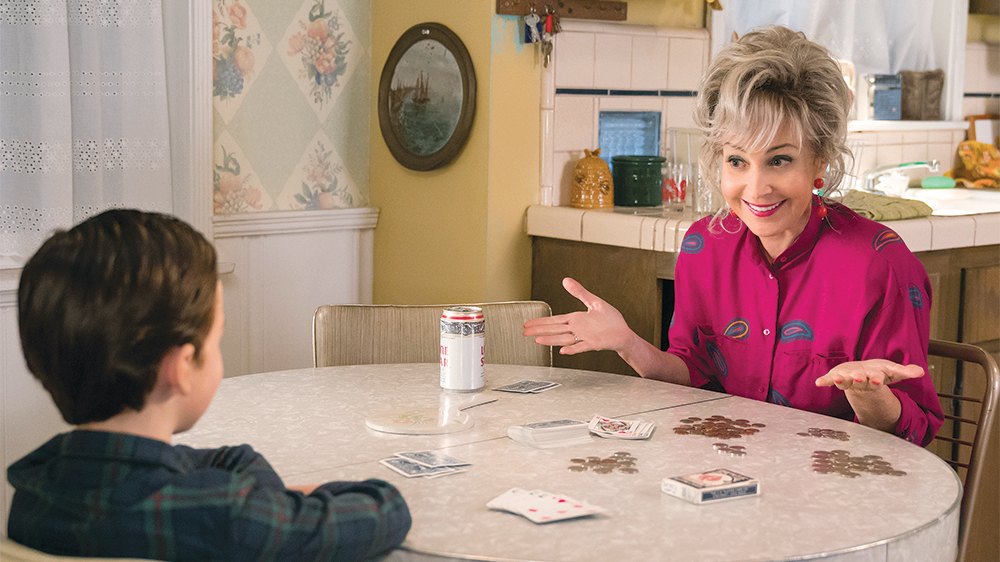 'Young Sheldon' is a hit comedy-drama series from CBS. Created by Chuck Lorre and Steven Molaro, the series is a prequel and spin-off to the popular CBS show 'The Big Bang Theory.' The plot follows 'The Big Bang Theory' character Sheldon Cooper's life as a 10-year-old boy who struggles to find a foothold in his neighborhood in East Texas. His extraordinary mathematical and science skills aren't of any use in a place where football and church are the trump cards. Moreover, his family has to find a way to deal with the enormous intellectual talent. While his father George battles with the challenges of a football coach, his mother Mary becomes overprotective about her misfit and prodigious son. Sheldon's older brother Georgie finds it difficult to be in the same class along with his 10-year-old brother.
Missy, Sheldon's twin sister, is the only person who can connect with the boy among the youngsters. Though she is jealous of the attention Sheldon is getting, Missy adjusts with her brother's weird status in the society. Sheldon's alcoholic and loving grandmother, who is proud of her gifted grandson, always stands by his side. Annie Potts plays the fan favorite character of Constance "Connie" Tucker, Sheldon's grandma whom he fondly calls 'Meemaw.' Other cast members include Iain Armitage as Sheldon Cooper, Zoe Perry as Mary Cooper, Lance Barber as George Cooper Sr., and Montana Jordan as George "Georgie" Cooper Jr. After the first two seasons garnered critical acclaim and widespread popularity, CBS renewed the series for a third and fourth season. The third season is set to air on September 26, 2019.
4. Toy Story 4 (2019)
Annie Potts returns as her character Bo Peep in the fourth movie 'Toy Story 4' of the 'Toy Story' film franchise from Pixar. Bo Beep is a popular supporting character in 'Toy Story' universe who is a porcelain female doll inspired by the rhyme character Little Bo-Peep. The fans of the franchise better know her as the love interest of Sheriff Woody, voiced by Tom Hanks. Woody admires her courageous and caring nature. She is shown as a shepherdess and appears as a motherly character in the first three movies.
Tim Allen lends his voice to the legendary Space Ranger, Buzz Lightyear, while Tony Hale voices the new toy made by Bonnie, named Forky. The plot reportedly revolves around Forky's escape from Bonnie's room and Woody and Buzz' rescue mission to bring back Forky before he falls into some danger in the outside world. Other major members in the voice cast are Jordan Peele (Bunny), Christina Hendricks (Gabby Gabby), Keanu Reeves (Duke Caboom), and Joan Cusack (Jessie). 'Toy Story 4' is directed by Josh Cooley from Stephany Folsom and Andrew Stanton's script. The movie arrives in theaters on June 21, 2019.
3. Paging Dr. Freed (TBA)

'Paging Dr. Freed' is USA Network's upcoming comedy pilot starring Annie Potts, Kyle Howard and Joel David Moore. The plot centers on two brothers David (Kyle Howard) and Jonathan (Joel David Moore), who practice as gynecologists. When their father dies of a heart attack, the brothers inherit the family fortune of their father's thriving medical practice. Annie Potts plays the character of their mother who always crash-lands on her sons' lives. She develops contempt for Jonathan's wife Mimi (Leslie Grossman). The two brothers have to deal with the family business on their shoulders along with the outbursts of their neurotic mother. 'Paging Dr. Freed' is directed by Marc Buckland from a script by Michael Feldman.
Read More: Upcoming Meryl Streep Movies
2. Distefano (TBA)
Annie Potts will be seen alongside Chris Distefano in the upcoming comedy pilot from Sony TV for CBS, 'Disfetano.' Created by Carter Bays and Craig Thomas, who are known as the creators of 'How I Met Your Mother,' the series centers on the Italian-Puerto Rican couple Izzy (Diane Guerrero) and Chris (Chris Distefano). The young couple finds themselves torn between the perils of raising a newborn baby and dealing with the mayhem when their Puerto Rican and Italian families come together. Potts plays the character of Helen, Chris's sensitive Irish Catholic mother who pours oil into the burning mayhem of familial ties. Bays and Thomas wrote the script based on a story idea they developed with Distefano. Pam Fryman directs and executive produces the pilot.
Read More: Upcoming Glenn Close Movies
1. Untitled Ghostbusters Project (2020)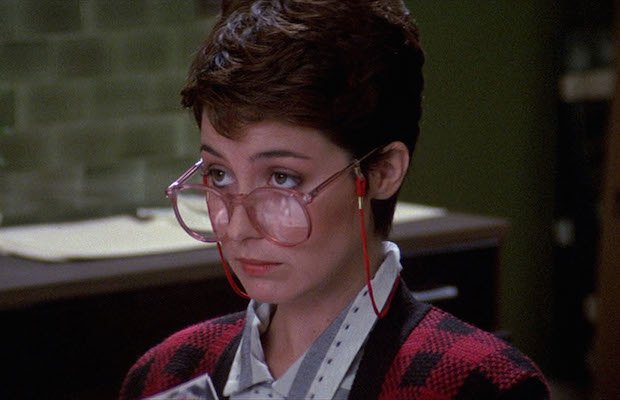 Annie Potts has been rumored to return as her iconic receptionist Janine Melnitz in the upcoming third installment of 'Ghostbusters' franchise. She played the stalwart receptionist in 'Ghostbusters' (1984) and 'Ghostbusters 2' (1989). She skipped an all-female reboot of the franchise 'Ghostbusters: Answer the Call' starring Kristen Wiig and Melissa McCarthy in 2016. The untitled 'Ghostbusters 3' will also feature Mckenna Grace, Finn Wolfhard and Carrie Coon in the lead roles. Sigourney Weaver revealed that she will return as Dana Barrett in the third movie. Bill Murray has also been rumored to reprise his role as Peter Venkman. The movie is directed by Jason Reitman, the son of Ivan Reitman, who helmed the first two films of the franchise. Billed as the "next chapter" by Sony, the upcoming film will be a direct sequel to the 1989 flick. It will involve handing over the task of busting ghosts to the hands of a new generation paranormal team. More details of the plot and cast are under tight wraps.
Read More: Upcoming Julie Walters Movies