'Another' is the kind of series that leaves cliffhangers after cliffhangers at the end of every single episode. If you love such tense shows, then you might end up watching the entire series in one go. Short anime shows usually tend to lose track somewhere, either with the pacing or the character development. But 'Another' brilliantly manages to use its 12-episode span to its advantage. Even the plot is quite brilliant and has also been executed very smartly. But what I really enjoyed the most about 'Another' is its unique animation style and the promise of blood that comes with it. For me, gore-induced-action is always the best because it adds a sense of realism to the fight scenes.
When it comes to the overall animation, I wouldn't say it's of very high production value. But the series gives attention to even the smallest of things like crows perched over in the background with a hungry look on their faces or a dark scenery with empty rusty old buildings. All of this together makes the intentionally decrepit vibe of the show even duller and creepier. And by dull, I don't mean it in a negative way; it actually adds value to the whole dark "feels" of the anime. The whole atmosphere set up throughout the 12 episodes is just perfect and proves to be unlike anything I have ever seen before.
So if we're still on the same page now, then 'Another' is one horror anime that you would not want to miss out. If you haven't seen it yet, then just wait till midnight, turn off the lights and start binging. You'll end up losing a few hours of sleep on it, but trust me, it will be worth it. There may be some big plot holes that you'll end up discovering somewhere near the end and even the characters will come off as a little bland sometimes. But if you can tolerate slasher horror films like 'Nightmare on Elm Street' that literally has no character development, then this one shouldn't seem all that bad. If you have already seen the first season of 'Another', then, like me, you're probably waiting for another season to come out soon. We might have some news regarding that further up in this post.
Another Season 2 Release Date: When will it premiere?
'Another' Season 1 was released on January 12, 2010 and with a total of 12 episodes, it went on till March 27, 2012. This was followed by a prequel OVA that came out on May 26, 2012 but nothing else was heard about the show after this. As of now, there are no speculations or rumors revolving around 'Another' season 2. So it seems very less likely that P.A Works will think of coming up with a new one. Even if somehow the studio decides to renew the show, 'Another' season 2 release date could fall sometime in 2021 or 2022. We will update this section as soon as we learn more.
Another English Dub:
The English Dubbed version of 'Another' is available on Crunchyroll.
Another Plot:
'Another' is set in a town named Yomiyama that has been gripped with fear and darkness after the death of a school kid named Miskai back in 1972. Everyone is now well of aware of the dark secrets of the town but no one really dares to talk about any of it. 26 years after this event, a 15-year-old kid named Kouichi Sakakibara enrolls himself to the 3-3 class of the Yomiyama North Middle School where once upon a time, Misaki was a student. As soon as he arrives there, he notices that all the students in his class have this unusual murkiness gripping them. He also finds himself being drawn to a strange girl named Mei Misaki, who wears an eyepatch over one eye. Things get even more mysterious when he notices that no one in his class actually notices her except him.
Soon, Kouichi gets closer to her and also starts discovering the mystery behind the dark gloominess that hangs on everyone's face around him. But the more he digs deeper into the mysteries, the more he's pulled into the horrifyingly tragic realities of everything around him. This season is followed by a prequel OVA, which is also referred to as the "0th episode" of the season. This special episode takes you all the way back to the origins of the mystery and also Mei Misaki's past story.
Another Characters:
Mei Misaki: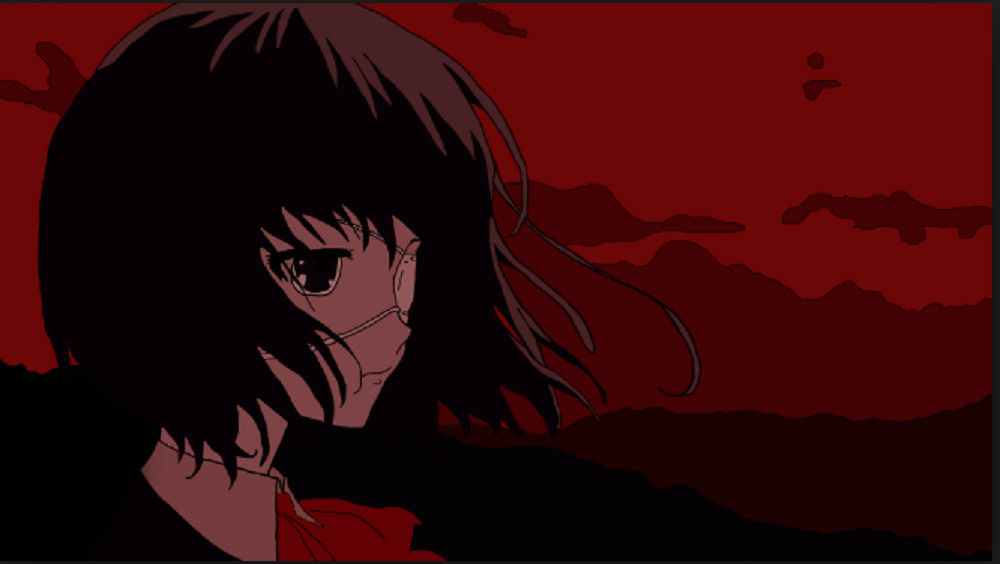 Mei Misaki is Kouichi's classmate at the Yomiyama North Middle School and often, her presence is completely ignored by all her classmates and teachers. She is also labeled as "the one who does not exist" by pretty much everyone in the school. Mei also has a twin sister whose story is covered in the OVA prequel. She walks around with a medical eye-patch over her left eye and is often seen wearing the school uniform. She has black eyes and short black hair with long bangs.
Misaki shows complete detachment from everyone around her and often claims that she does not see the point of human relationships. She believes that no matter how many friends you make along the way, in the end, you will end up being lonely. This is the reason why she initially pushes Kouichi away from herself, though he still sticks around. With time, she gets used to his presence and even starts enjoying it. She even starts to develop feelings for him because he is the only person in the entire school who stands up for her and does not ignore her presence. She hates carrying a cellphone, which is probably an outcome of her solitary nature; but she still uses one because her aunt forces her to. She is very insecure about her prosthetic eye that she hides using her eye patch because both her eyes have different colors. She only shows it to Kouichi once, who tells her that it is beautiful. Her only hobby is to look at art and enjoy its beauty.
Kouichi Sakakibara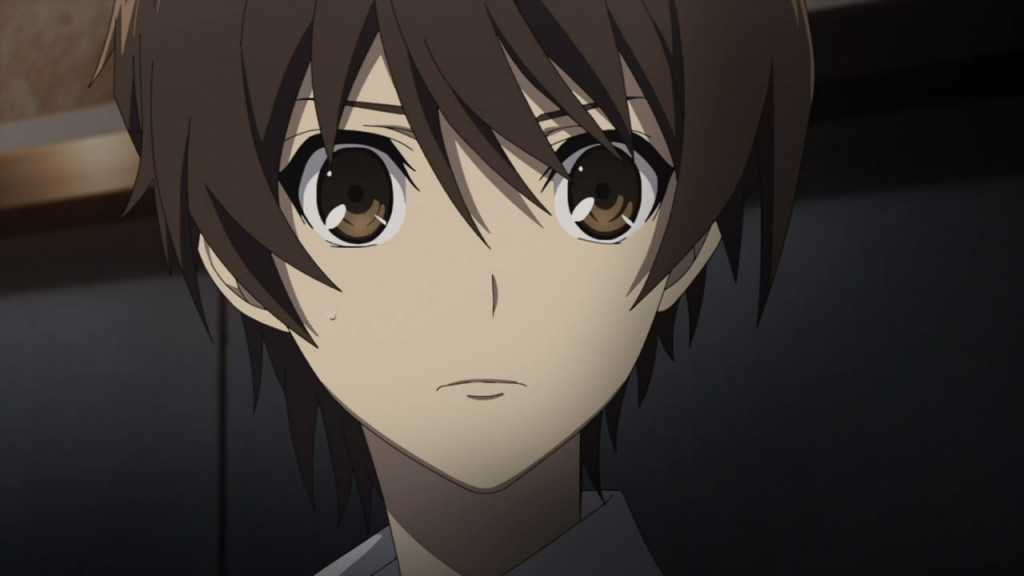 Kouichi is a 15-year old transfer student to the Yomiyama North Middle School and is the only child of the Sakakibara family. His mother had passed away after giving birth to him and now he lives with his grandparents and aunt while his father works in India. He has quite a young looking face with slightly long brown hair and deep brown eyes. Kouchi shows signs of curiosity right from the beginning and even after being warned by his fellow students, he never stops looking out for what actually happened 26 years ago. Initially, he starts suspecting that Mei could be a ghost or just a mere figment of his imagination because literally, no one acknowledges her presence in the school. But much later, when everyone starts ignoring him as well, he feels relieved about the fact Mei is actually real and that's when the two of them get closer.
A lot of the times, Kouchi is found reading American horror novels, which include the works of Stephen King and John Saul. His love for horror novels explains his curiosity towards the dark past of the school. Kouichi is usually friendly and right from the first day of school, he starts making new friends. But he is very ignorant about how girls feel about him and often does not notice that some of his classmates are actually into him.
Read More in Anime Preview: Haganai Season 3 | Claymore Season 2