Science fiction is one of the richest genres when it comes to great movies and shows. Netflix knows that and that's why it has an endless repository of great sci-fi shows from all over the world. From French series 'Osmosis' to German show 'Dark', it has used sci-fi to find a foothold in every corner of the world. 'Another Life' further strengthens its repository of sci-fi shows.
'Another Life' follows the events after an alien object enters the Earth's atmosphere. While, on Earth, a team of specialists works to figure out what it is, another team is sent into space to trace the origin of the object and, in turn, discover another life-form in the universe. The series has been created by Aaron Martin, who has previously worked on 'Slasher', 'Being Erica' and 'Degrassi: The Next Generation'.
Season 1 of the show was well-received. Now the question is, will there be an 'Another Life' season 2? Let's find out.
Another Life Cast: Who's in it?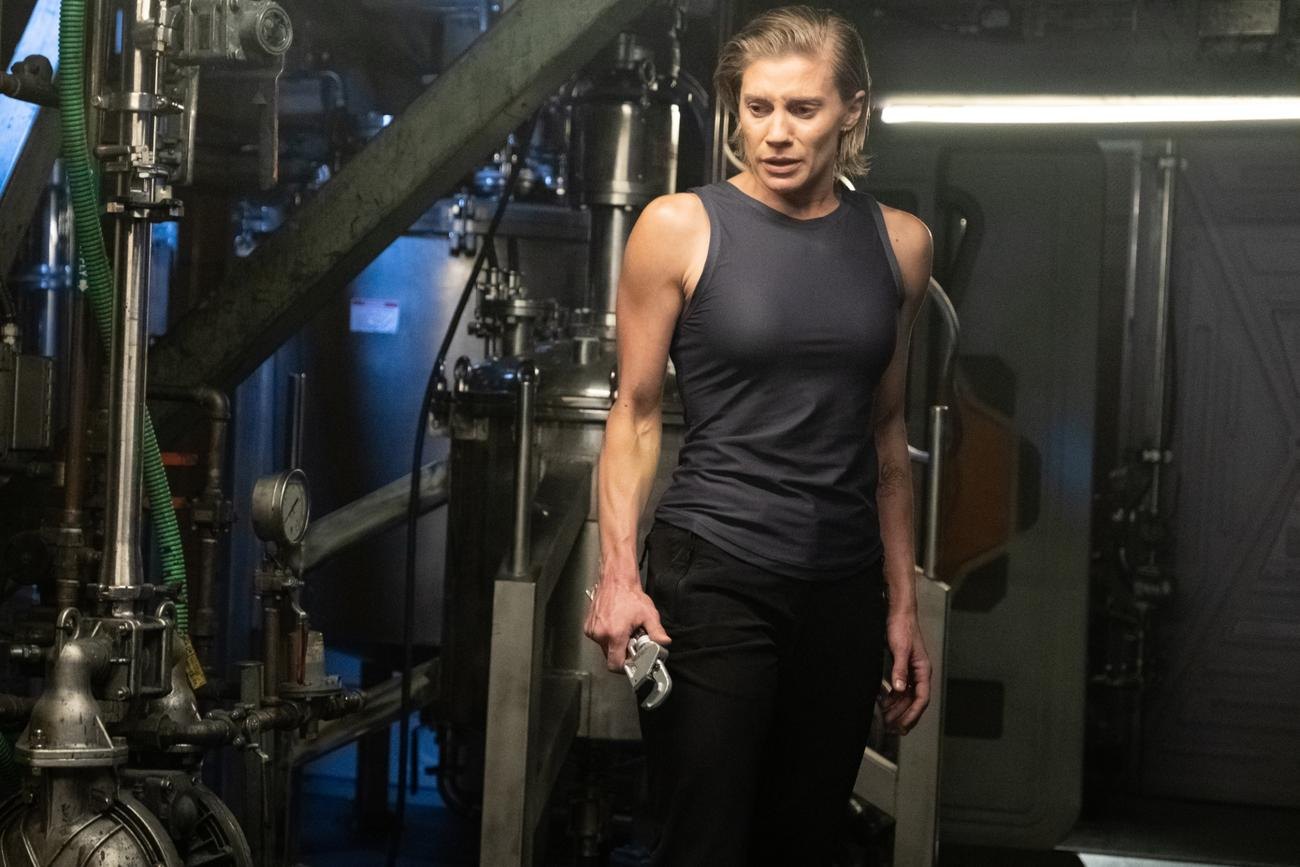 Another Life' has a talented cast with some well-known names in Hollywood. The central character of the series is Niko Breckinridge, a woman who is given the command of a team that goes out into space to look for the source of the alien artifact that has appeared on Earth. Her role is played by Katee Sackhoff. This show isn't the actress' first brush with the sci-fi genre. She has previously been the star of 'Battlestar Galactica', another classic sci-fi show. 'Bionic Woman' and 'Star Wars: The Clone Wars' are her other credits in the genre. She has also appeared in '24', 'Oculus', 'Nip/Tuck' and 'The Flash', among others.
Selma Blair plays the role of Harper Glass, a reporter who sees the alien artefact as her chance to break a story that is sure to get her name in the history books. She is best known for her role as Liz Sherman in Guillermo del Toro's 'Hellboy'. She has also been a part of 'Cruel Intentions', 'Legally Blonde' and 'Anger Management'.
Tyler Hoechlin plays the role of Ian Yerxa, an astronaut in Niko's team who is at odds with her because she has taken the command by displacing him. He is best known for playing the role of Derek Hale in MTV's supernatural drama, 'Teen Wolf'. He also appears as Superman in Arrowverse's 'Supergirl'. He is also set to appear alongside Andy Samberg and J.K Simmons in the upcoming film, 'Palm Springs'.
Justin Chatwin plays the role of Erik Wallace, Niko's husband and a member of the United States Interstellar Command. He is tasked with the research on Earth. Chatwin's best-known roles include 'War of the Worlds', 'The Invisible', 'The Assassin's Code', 'American Gothic', 'Shameless' and 'Bang Bang Baby'.
Samuel Anderson appears in the show as William, a sentient AI who accompanies the crew of the spaceship in its holographic form. He is known for his work in 'The History Boys', 'Doctor Who', 'Trollied' and 'Witless'.
Additional cast includes Elizabeth Ludlow, Blu Hunt, A.J Rivera, Alexander Eling, Alex Ozerov, Jake Abel, JayR Tinaco, Jessica Camacho, Barbara Williams, Greg Hovanessian and Lina Renna.
Season 2 will see all the lead cast members returning to reprise their original roles, barring Tyler Hoechlin and Jake Abel, whose characters Ian and Sasha are killed by Niko and Bernie in season 1.
Another Life Plot: What's It About?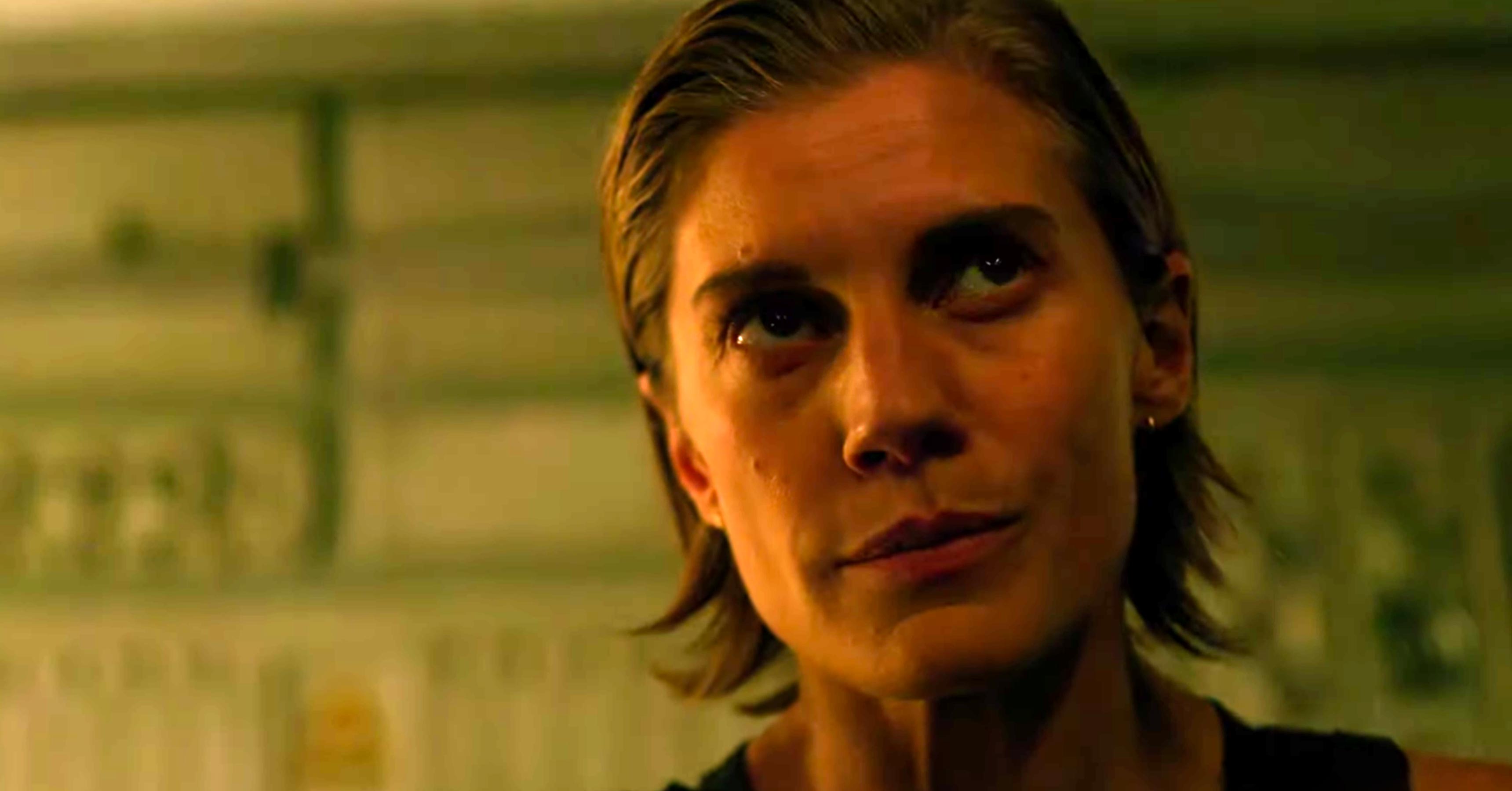 Without revealing too much, let's just check out the official synopsis of 'Another Life', which reads: "When a mysterious alien artifact lands on Earth, Commander Niko Breckinridge has to lead humanity's first interstellar mission to its planet of origin, while her husband tries to make the first contact with the artifact back on Earth. Another Life explores the miracle of life, how precious life is in a universe mostly empty of it, and the lengths we will go to protect the ones we love."
Season 1 wraps off neatly and yet, leaves many unanswered questions. We do know that the Achaia is hostile, who is determined to completely eliminate or rule over humans. Only the crew of the Salvare knows their true intentions. Although Zakir is saved from the artifact, Salvare's members can only wait and watch when new alien allies are destroyed by the Achaia. So the question remains that how would the earthlings tackle the Achaia. Again, William creates a new A.I accidentally and we are still to discover if it is peaceful or comes with sinister motives. We hope season 2 helps in closing all these open endings from season 1.
Science and philosophy often walk hand in hand, and 'Another Life' aims to focus just on that. The events in the series explore the limits and strengths of Humanity. Moreover, with one set of humans in the space and another set on Earth, the series offers two variants of environment for the characters, which tests the mettle of humans in completely different circumstances. Then, there's artificial intelligence, a trope that has often been used to highlight the discussion on topics like consciousness, morality and human character. If you are a sci-fi fan, then you cannot not like 'Another Life'.
Another Life Season 2 Release Date: When Will It Premiere?
'Another Life' Season 1 premiered on July 25, 2019, on Netflix, in all its entirety of 10 episodes. It joins the networks rich slate of sci-fi shows like 'Stranger Things', 'Dark', 'The OA' and 'Lost in Space'.
As far as the next season goes, here's the great reveal! Netflix has renewed the show for another season. Star Katee Sackhoff also confirmed the renewal on her Twitter account, where she said: "I have the most exciting news! Another Life is coming back for Season 2 on @Netflix! Can't wait to see you all back in space❤️❤️?? #AnotherLife @NXOnNetflix".
Netflix has not announced a renewal date yet. Season 2 will start filming in March 2020 in Vancouver, Canada. So, if everything falls in place, 'Another Life' Season 2 will most likely release sometime in October 2020. We will update this section as soon as we hear more.
Another Life Trailer
While we wait for an update on the next season's release date, check the trailer of the first season of 'Another Life' below. The visual effects are great, reminding us of movies, ranging from 'Arrival' and 'Annihilation' to 'Alien' and, even, 'Star Trek'. The mix of action, adventure, drama, and philosophical pondering isn't something that happens daily on television. You can catch all its episodes on Netflix if you haven't yet.
Read More: Best Sci-Fi Shows on Netflix