Leonardo DiCaprio, Macaulay Culkin, Jennifer Love Hewitt, Neil Patrick Harris, Ryan Gosling, and more and more and more. Hollywood boasts of a long line of actors who started off young and showed their potential right from the start. Ansel Elgort is arguably the finest example of this in recent memory.
Born in Manhattan, Elgort hails from an artistic lineage. His mother, Grethe, is an opera director while his father, Arthur, has been a fashion photographer for 'Vogue' magazine for over 30 years. He is even named after the photographer Ansel Adams. Elgort attended formal acting classes from the age of 12 and even attended The Professional Performing Arts School and the Stagedoor Manor summer camp. Elgort's acting debut was in an Off-Broadway production of 'Regrets' in 2012, but it was in 2013's 'Carrie' where he made his film debut and garnered some recognition. His appearance as Caleb Prior in 'Divergent' did increase his fame, but it was 'The Fault in Our Stars' which put him in the spotlight. Following these films, Elgort appeared in a mix of comedies and action movies, including the other two 'Divergent' films and Edgar Wright's 'Baby Driver'.
While Elgort does have quite a few projects coming up in the pipeline, there are a few high-profile ones that are still in development but no announcements have been made of late. Back in 2014, just as Elgort had made a splash as Augustus Waters in 'The Fault in Our Stars', he had signed to play the titular role in 'Van Cliburn', based on the Howard Reich book of the same name. Cliburn was a pianist and Elgort was slated to play him in his early years, specifically around the age of 23. That is when Cliburn had emerged out of nowhere to win the Tchaikovsky International Piano Competition held in Moscow in the year 1958. Since 2014, however, no announcement has been made as to its ongoing status so we cannot talk about the project as being definitely on Elgort's upcoming filmography.
Similarly, 'Dukes of Oxy' was yet another promising project that Elgort was in talks of starring in. It was based on some high-school wrestlers who set up a lucrative smuggling scheme wherein they would take out prescription painkillers out of Florida in exchange for cash, stuffed in teddy bears. Elgort would have played the role of Doug Dodd, one of the two main masterminds behind the scheme. Michael De Luca (of 'Se7en' and 'Boogie Nights' fame) was also involved in the project. Despite such a unique plot, we didn't receive any announcements regarding shooting dates or crew announcements so once again, we cannot talk about the project as being definitely on Elgort's upcoming filmography.
His body of work clearly suggests that he is one of the most promising actors working in Hollywood. At this point, the question that might be circling your mind is what is the next Ansel Elgort movie and TV show? Well, the good news is that we have a clear answer to that question. Here's the list of upcoming Ansel Elgort films/TV shows scheduled to release in 2019 and 2020. We can only hope that the latest Ansel Elgort movies would be as good as some of his recent ones.
6. The Goldfinch (2019)
Donna Tartt's third novel, 'The Goldfinch' released to widespread acclaim when it was published in 2013. The striking detail of Las Vegas and the effect of art in our lives was backed by a troubled, brilliant protagonist in Theodore Decker. Elgort is poised to play Theo in the upcoming film adaptation set for release in October this year. The book begins on a harrowing note, as Theo survives a terrorist bombing at an art museum as a child but the attack takes his mother's life. From there on, we are taken on a fascinating journey as Theo lives with his wastrel father in Las Vegas and involves himself in art forgeries. Here's hoping that John Crowley, the director, and a stellar cast, which includes Nicole Kidman and Sarah Paulson among others, along with Elgort of course, deliver on such a poignant, wonderful book.
5. West Side Story (2020)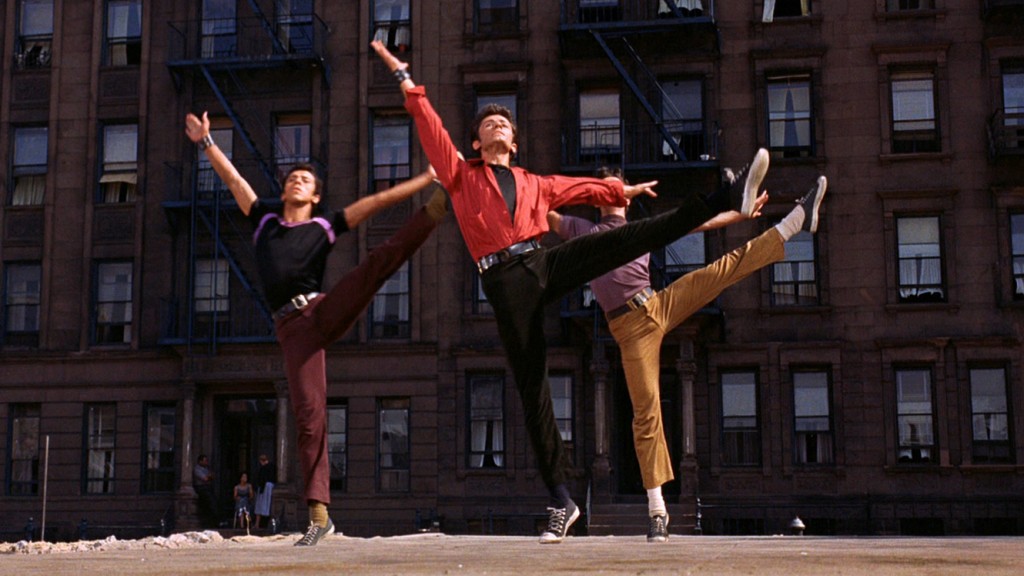 Any Steven Spielberg film is a matter of great anticipation. Now, the legendary filmmaker is looking to bring an adaptation of one of the greatest musicals of all time in 'West Side Story.' Inspired by 'Romeo and Juliet', its various adaptations have won countless awards over the years since 1957. This Spielberg adaptation will commence filming in summer this year, with Elgort as the lead. The timeless story of romance amidst familial rivalry will be given a new and ambitious spin, with auditions for actors and dancers held in New York, Miami, Puerto Rico, and Los Angeles that were attended by thousands of hopefuls. This is ideally placed to be one of the biggest projects in Elgort's fledgling career.
4. Mayday 109 (TBA)
While Elgort has been primarily known for his roles in lightweight action and fantasy films along with tearjerker romances, it looks like he will venture into more somber territory. The upcoming 'Mayday 109' is a drama set during World War II in which Elgort will play none other than John F. Kennedy. The film will be based on the sinking of Kennedy's patrol torpedo (PT) boat during the War in 1943. Kennedy led a dangerous rescue mission in dire crisis after his PT boat was rammed by a Japanese destroyer Amagin. While the project has been in development since 2015, Elgort's involvement has been announced more recently, around one-and-a-half years ago. It will interesting to see how he makes the shift to such serious cinema.
3. Finest Kind (TBA)
Oscar-winning writer and director Brian Helgeland (of 'L.A. Confidential' fame) is returning with a sleek crime thriller in 'Finest Kind'. Elgort will star alongside Jake Gyllenhaal and Zendaya, ensuring terrific acting pedigree. Elgort and Gyllenhaal will play brothers who enter into a dangerous agreement with a crime syndicate. The result? A gateway to the Boston underworld where the two need to work together in order to get out by the skin of their teeth. This is more in line with Elgort's forte à la 'Baby Driver' so expect another confident performance.
Read More: Upcoming Daniel Radcliffe Movies
2. Untitled Hans Christian Andersen Musical (TBA)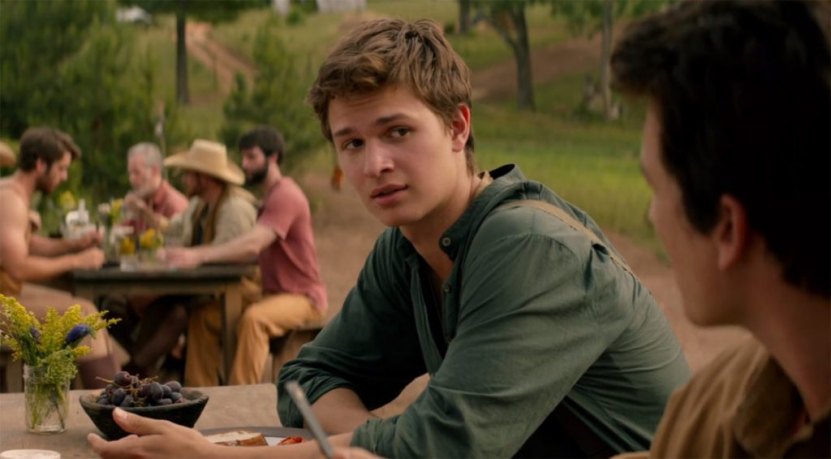 Hans Christian Andersen captured the imagination of millions of children from around the world with his beautiful fairy tales, such as 'Thumbelina', 'The Emperor's New Clothes', 'The Little Mermaid', and of course 'The Ugly Duckling' among many, many others. An untitled musical on the celebrated author will release sometime in the next few years, with Elgort playing a young Hans who grapples with his talents and seeks out how best to use them. Stephen Schwartz, composer, and lyricist of the Broadway hit 'Wicked' will be involved as will 'Mary Poppins Returns' writer David Magee, meaning the film is in very safe hands.
Read More: Upcoming Tom Hiddleston Movies
1. Tokyo Vice (TBA)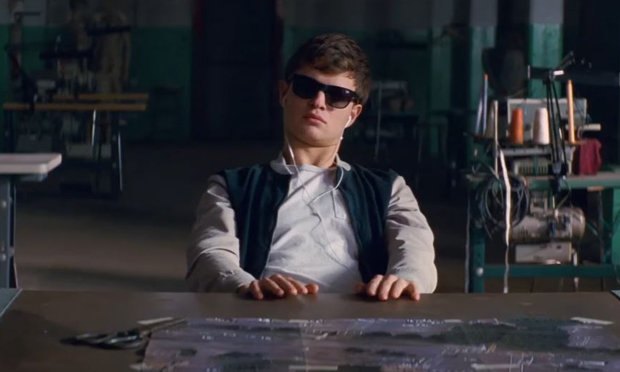 WarnerMedia's streaming service has ordered 'Tokyo Vice', an upcoming crime thriller television series. The drama marks Ansel Elgort's first appearance in a television series. The premise is based on a Western journalist who works in a Tokyo publication and decides to take on one of the most powerful crime bosses in the city. It is based on Jake Adelstein's non-fiction book of the same name. Once it airs, the series will provide a first-hand account of the Tokyo Metropolitan Police beat. Elgort will appear in the role of Jake Adelstein, the American journalist who inserts himself into the Tokyo Vice police squad with the intention of exposing the corruption that lies at its heart. We are likely to see how Jake descends into the neon underbelly of Tokyo, where no one can be trusted and nothing is as it seems.
Undoubtedly, Elgort who has delivered some remarkable performances has a chance to make his mark on television shows as well, and the actor will be looking to bring his best game.
Read More: Upcoming Joseph-Gordon Levitt Movies