Anthony Anderson is an American actor, comedian, game show host and writer. Born in Compton in California, Anderson's mother was an actress and a telephone operator, while his father was far removed from the show business. Anthony Anderson has gone on to admit that his first attempt at a stand-up comedy was a failure. However, every cloud has a silver lining and though the experience was a blow to his ego, he met Guy Torry there, who would go on to become his future friend and a fellow comedic actor. Torry was the one who consoled Anderson and urged him to keep getting back up on the stage.
Eventually, the two of them acted together in 'Life', an Eddie Murphy movie. Anderson is an alumnus of the Hollywood High School Performing Arts Magnet's Class of 1988 as well as Howard University. He has trained with actors like Ruby Dee, Avery Brooks, and Ossie Davis. Anthony Anderson also starred in his own sitcom which was short-lived, titled 'All About the Andersons'. Apart from that, he is known for having appeared in shows like 'K-Ville' and movies like 'Me, Myself & Irene', 'Kangaroo Jack', 'Agent Cody Banks 2: Destination London', and 'Scream 4'.
Among Anthony Anderson's notable television appearances is 'The Shield', which deals with a team of corrupt cops who try to enforce the law, while considering themselves to be beyond reproach. He is also known for playing the part of NYPD Detective Kevin Bernard in 'Law & Order'. Most of you should also recognize Anthony Anderson from his appearance in popular movies like Martin Scorsese's 'The Departed' and the 2007 'Transformers' movie. So now you must be wondering what is the next Anthony Anderson movie or TV show? Well, here's the list of upcoming Anthony Anderson films and TV shows scheduled to release in 2019 and 2020. We can only hope that the latest Anthony Anderson movies would be as good as some of his recent ones.
ALREADY RELEASED:
2. Black-ish (2014-)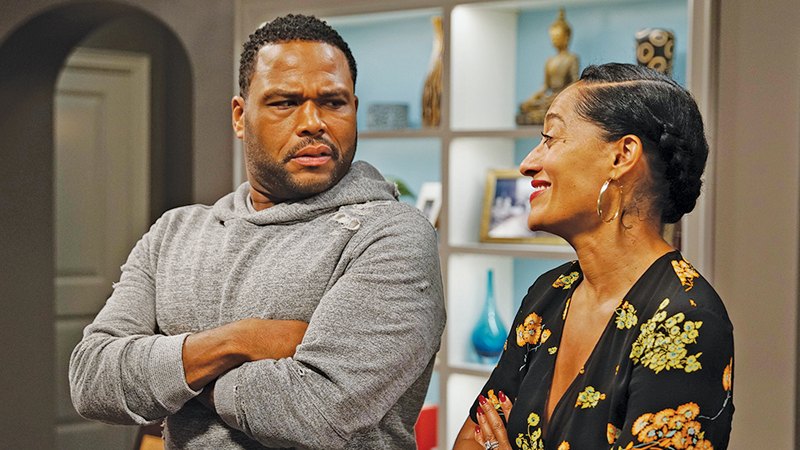 'Black-ish' is an American sitcom created by Kenya Barris and airs on ABC. It follows an upper-middle-class African American family, led by Andre Johnson. We get to see how the members of the family balance their personal lives and various sociopolitical issues. Over the seasons, 'Black-ish' has received critical acclaim as it deals with a family man who struggles to gain a sense of cultural identity while he raises his kids in a mostly white and well to do neighborhood. The series has garnered praise for the way it tackles serious issues like police brutality.
Barris, the creator of the series, said, "I grew up in the 'hood with nothing, in an almost exclusively black neighborhood. My children were growing up in a predominantly white environment; I called them flies in buttermilk. They were black but a little bit 'less than' the version of black kids I remember. At the same time their friends – most of whom were white – were a little more black … I realized youth culture had become a homogenized version of this blended oneness, and I was a bit of a dinosaur." This is what is basically reflected in the series. Here, Anthony Anderson appears in the role of Andre "Dre" Johnson, a wealthy advertising executive at Stevens & Lido. Johnson wishes that black culture is entwined with his family's ultra suburban upbringing. Anderson has amazed us in the past seasons, and there is no reason to expect anything short of a spectacular performance from him in the upcoming seasons as well.
1. Grown-ish (2018-)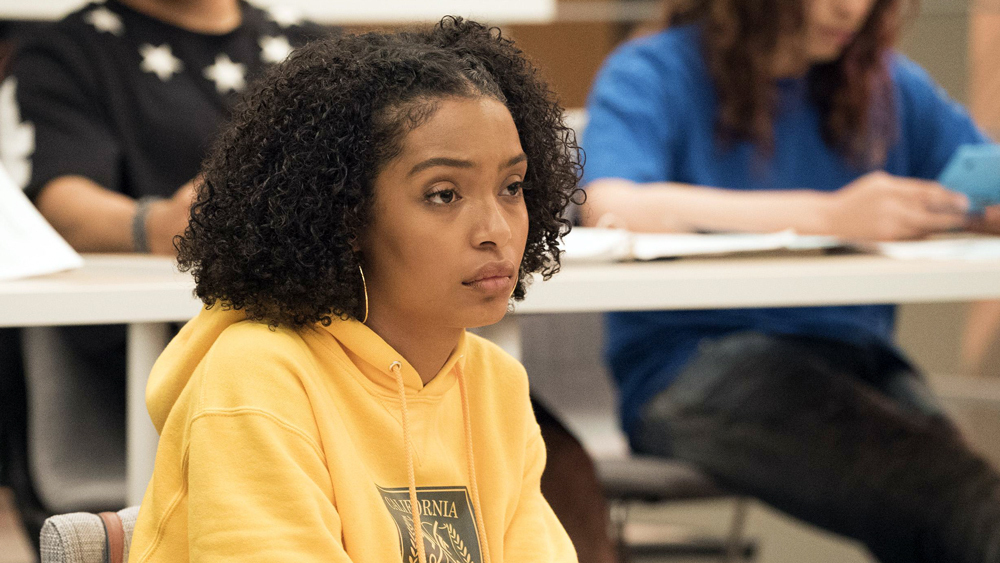 The mark of the most successful television shows is that they get spin-offs. It certainly holds true for 'Black-ish', whose spin-off is titled 'Grown-ish'. The show airs on ABC and is created by Kenya Barris. The single-camera comedy shifts the focus from the Johnson family to just the eldest daughter, Zoey, as we see her leave her house and go to college, only to realize that not all is as it seems once she leaves the safety of her nest. As she deals with sex, drugs, and relationships along the way, we see the family's firstborn attending college and befriending people, all the while realizing that her departure from the family and journey to adulthood is not going the way she had hoped.
Critics have praised the spin-off, saying, "…Kenya Barris is making a show about college, using college as the traditional platform for issues of identity and personal redefinition…". While Anthony Anderson is part of the main cast of the original show, he is a guest character in the spin-off. In case you are unaware, he plays the role of Zoey's father, Andre "Dre" Johnson. Anderson is a notable guest and we know that his character is a successful advertising executive. We are sure that Anderson will continue to impress us with his phenomenal acting skills in the show's upcoming seasons.
Read More: Upcoming Cedric the Entertainer Movies