Australian actor Anthony LaPaglia is known for his portrayals of cops and criminals on screen. The versatile actor has had a prolific career on stage, films and television. He grew up in a family of Italian immigrants. Their neighborhood was predominantly German, Croatian, and Greek. His grandparents were Dutch. In other words, LaPaglia holds the essence of the whole of Europe within him. He was exposed to diverse accents of numerous characters at a younger age, which came in handy when he decided to become an actor. In 1984, LaPaglia immigrated to the U.S. The first few years were difficult for him in the promised land. At the age of 20, he had his first theater experience. The stage production of William Congreve's 'The Way of the World' changed his understanding of the profession of acting. He decided to choose acting as a career. Moreover, he desperately wanted to live in New York City.
In New York, LaPaglia studied and worked hard to survive while pursuing his acting career. He worked at many jobs including a shoe salesman, furniture restorer, sprinkler system installer, and production assistant for a commercial company among others. He amassed precious experiences and insights about various real-life characters. LaPaglia got advises to change his name and drop the strong Australian accent. Though he rejected the "change your name" advice, he started practicing American accent by lip syncing with Al Pacino of 'Dog Day Afternoon.' His agent warned him that his Italian name would restrict him to the roles of macho, tough and ruthless Italian-American gangsters.
LaPaglia knew that his agent was right. But he was unwavering in his decision to break into acting at any cost. He got his first breakthrough with the off-Broadway comedy ' Bouncers.' The actor appeared as eight different characters in the play. His first critical success was the 1990 movie 'Betsy's Wedding,' in which he played the role of a mobster. The next four years of his career were marked with minor, small and unimportant roles.
LaPaglia got his next big breakthrough when he was cast as a deadly assassin in the 1994 black comedy 'Killer.' Though the film's run was restricted to alternate screenings and art-house circles, LaPaglia's performance was widely appreciated. 'Killer' was made on a meager budget of $1.5M. He played the mobster boss again in the 'The Client.' The movie was based on John Grisham's novel of the same name. To his surprise, 'The Client' and his character Barry 'The Blade' Muldano went on to become a huge hit and was a career breakthrough for the actor. The 1996 television crime series 'Murder One' also earned him widespread acclaim.
LaPaglia won his first Tony award for his performance in Arthur Miller's play 'A View from the Bridge.' Despite his agent's warning, he retained a trace of his Australian accent. But he managed to shape a unique form which was a mix of Brooklyn and Australian styles. His appearance and the characteristic accent led to typecasting of the actor as a mobster. From 2001 onward, LaPaglia turned his face against the Italian–American mobster characters. He believed it's an actor's responsibility to resist any attempts or offers that led to stereotyping. Instead, he started accepting diverse characters irrespective of screentime and importance. The result, however, was extremely disappointing. Though LaPaglia focused more on American television, Hollywood and theater, he appeared in several Australian productions. He won a Best Actor Prize of Australian Film Institute for his performance as the troubled cop Leon Zat in the 2001 film 'Lantana.'
LaPaglia planned a premature retirement after the success of 'Lantana.' But the financial situation made him come back with the 2002 television series 'Without a Trace,' in which he played the role of Jack Malone, the head of an FBI wing for missing cases. In 2002, the comedy series 'Frasier' earned him a Best Guest Star Emmy Award. Two years later, his iconic character of Jack Malone in 'Without a Trace' brought him a Golden Globe for Best Actor in a drama series.
LaPaglia's major Australian titles include 'Looking for Alibrandi,' 'Holding the Man' and 'Balibo.' Apart from his prolific acting career, LaPaglia is a passionate soccer player. The star keeps a few scraps of hip surgeries to prove his die-hard fandom to the game. He played professional soccer in Australia and has been the co-owner of Sydney FC since 2004. So, now you might be wondering what is the next Anthony LaPaglia movie or TV show? Well, here's the list of upcoming Anthony LaPaglia films and TV shows scheduled to release in 2019 and 2020. We can only hope that the latest Anthony LaPaglia movies would be as good as some of his recent ones.
Below (2019)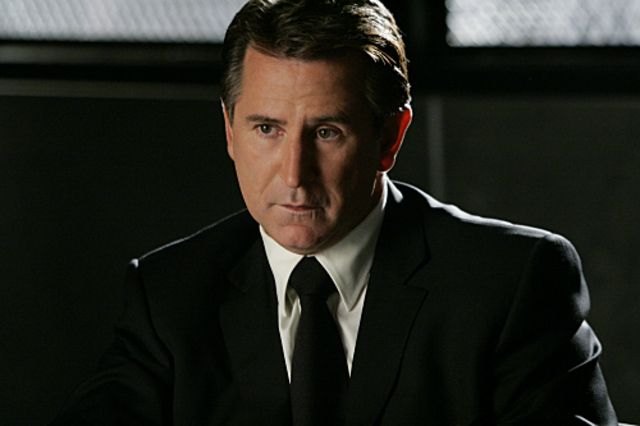 The upcoming action-drama 'Below' features Anthony LaPaglia and Ryan Corr, who is known for 'Ladies in Black,' in the lead roles. The plot follows a vagabond called Dougie, played by Corr, who spends his days doing nothing but daydreaming. When he is hired by a detention center for asylum seekers in a no man's land, his life turns on its head. He finds himself in the midst of a corrupt, violent and unjust world of blackmailing and exploitation. The inmates are forced to participate in hand-to-hand combats within the center. The plight of innocent inmates awakens his conscience, which was indifferent to everything around him till then. LaPaglia plays the character of Dougie's stepfather Terry, who works as the security manager at the detention center. The movie also features Robert Rabiah, Zenia Starr, Morgana O'Reilly, Alison Whyte, Phoenix Raei, and Kenneth Ransom among others. 'Below' is directed by Maziar Lahooti from a screenplay by Ian Wilding. The movie is expected to hit theaters in August 2019.
Read More: Upcoming Thomas Middleditch Movies