When Michael Ilesanmi came across Angela Deem's profile on Facebook, the Nigerian native knew he had found the woman of his dreams. On the other hand, Angela was pretty apprehensive about Michael's advances since she was scared of him being a scammer. Yet, they soon put their misunderstandings aside, and season 2 of '90 Day Fiance: The Other Way' chronicled how Angela traveled to Nigeria in order to build a future with Michael.
Despite the love Angela and Michael share for each other, the pair have had to face numerous obstacles in their journey together. Besides, accusations of infidelity also threatened to end their relationship for good. Hence, when fans saw them on '90 Day: The Last Resort' season 10, they wondered if the couple were on the verge of breaking up. Well, let's explore Angel and Michael's relationship and find out if they are still together, shall we?
Angela and Michael's 90 Day Fiance Journey
When Michael texted Angela for the first time after coming across her profile on Facebook, she believed he was a scammer looking to steal her money. Yet, Angela opened up to him once he made his intentions clear, and it did not take long for the two to get comfortable with each other. Unfortunately, the situation was not perfect, as they had a 20-year age gap between them, and Michael's parents did not approve of the relationship. At the same time, Angela's loved ones wondered if Michael was taking advantage of her finances, and the couple often found themselves bickering over the smallest of issues.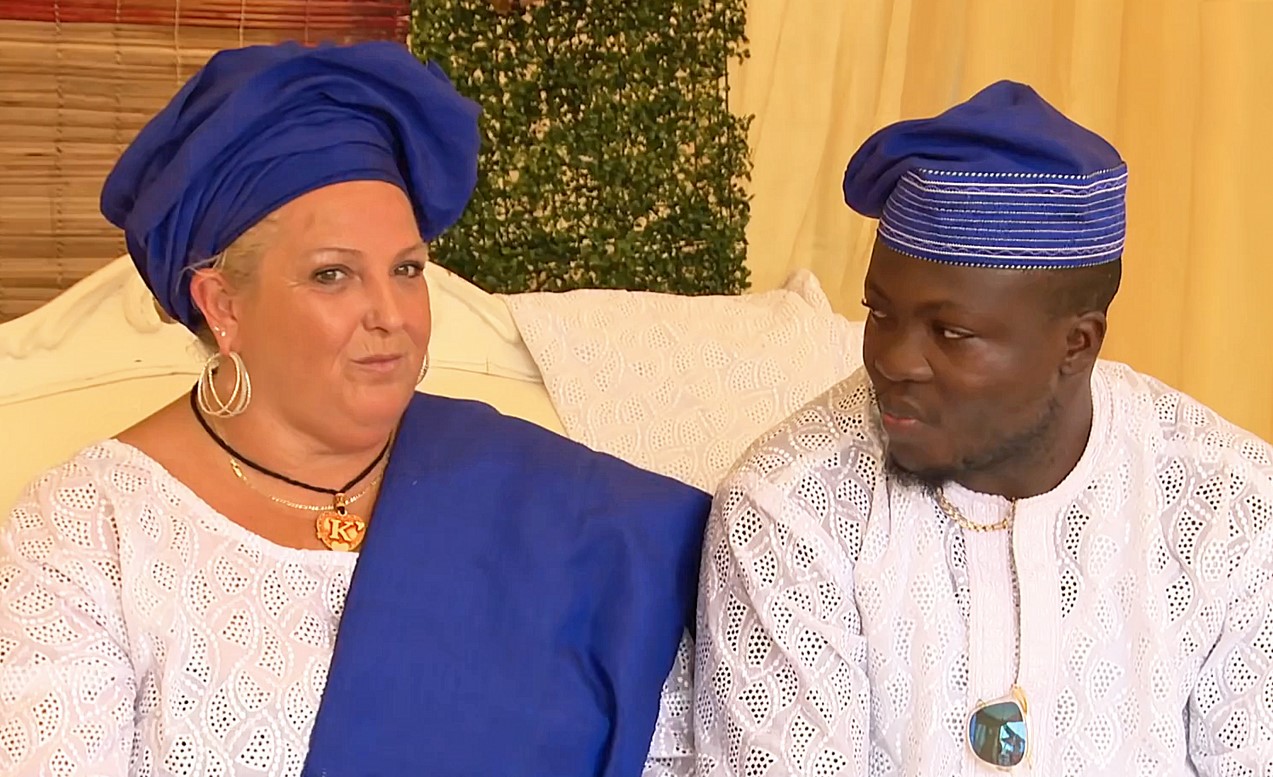 Despite such problems, Angela finally took a flight to Nigeria in 2020, where she got to meet her love in person and even marry him in a traditional Nigerian wedding ceremony. Since Angela's visa was on the verge of expiry, she was forced to return to the United States soon after marriage. She even applied for Michael's K-1 visa immediately after getting back, but the whole process was delayed because of the COVID-19 pandemic. This physical distance started driving the couple apart, and Angela undertaking weight loss and plastic surgery procedures did not sit well with Michael's family.
In fact, during the '90 Day Fiance' season 6 tell-all, they attacked her for not having a baby, which soon led to a massive altercation, although Michael was somehow able to bring things under control. Nevertheless, the situation worsened in the following months as Michael kept asking Angela for money. While Michael's parents believed that the US native should support her husband until the visa was approved, Angela hated how Michael would often cut off all communications with her and refuse to let her know what was happening in his life.
Around this time, the couple ran a joint Instagram account while Michael had deactivated his own. However, when Angela refused to send money in December 2021, Michael retaliated by reactivating his account. Not only did this action make Angela feel betrayed, but she was livid when Michael asked her to pay $5000 for him to deactivate the account. Naturally, this led to a massive altercation, and the cameras documented how the two got involved in a shouting contest over a video call.
Are Angela Deem and Michael Ilesanmi Still Together?
Surprisingly, Michael did not remain loyal even after receiving a lot of money from Angela, and the US native soon learned that he was speaking to a younger girl behind her back. He even denied any wrongdoing when Angela accused him of cheating, but the older woman believed he was going to leave her and move in with his younger girlfriend once his US visa got approved. This turned out to be the final nail in the coffin as Angela soon revealed that she was thinking about divorcing Michael.
While we are glad to report that Angela and Michael aren't divorced as of writing, their relationship hasn't improved much. Since Michael's visa is still not approved, he is forced to stay in Nigeria, and Angela mentioned that the physical distance made it difficult to work on their marriage. At the same time, there were rumors about Angela dating a man named Billy, but she appears to be single at present. However, the US native confirmed that she was planning on getting a divorce, although she was willing to wait and see if Michael's K-1 visa gets approved.
Read More: Are Big Ed and Liz From 90 Day Fiancé Still Together?