From tackling physical challenges that drain you completely to enduring the harsh consequences of allied circumstances, 'The Challenge: Total Madness' leaves contestants dealing with unpredictable situations all the time. As the individuals navigate different challenges and find a way to live with other contestants, they do not just have to accept the hardships of the competition but also deal with cliques and alliances at every turn.
Like its predecessors, season 35 of 'The Challenge' also features a number of twists and turns. At its epicenter is couple Bayleigh Dayton and Chris "Swaggy C" Williams, whose relationship on the reality television show accrued attention. So, if you're also wondering about the duo's whereabouts, look no further because we've got all the answers right here!
Bayleigh Dayton and Swaggy C's The Challenge Journey
Bayleigh Dayton and Chris Williams, aka Swaggy C, first got to know each other during their time on season 20 of 'Big Brother.' While their sparkling chemistry and palpable feelings were cast off as mere show romance, things began to shift quite quickly. In the reunion special for 'Big Brother,' Swaggy C got on one knee and popped the ultimate question. Shortly after, Bayleigh and Swaggy C came to season 35 of 'The Challenge' erstwhile famously known as 'Road Rules.' Naturally, it was speculated that Bayleigh and Swaggy C's romance would soon burst into flames, given the difficult challenges they would undergo.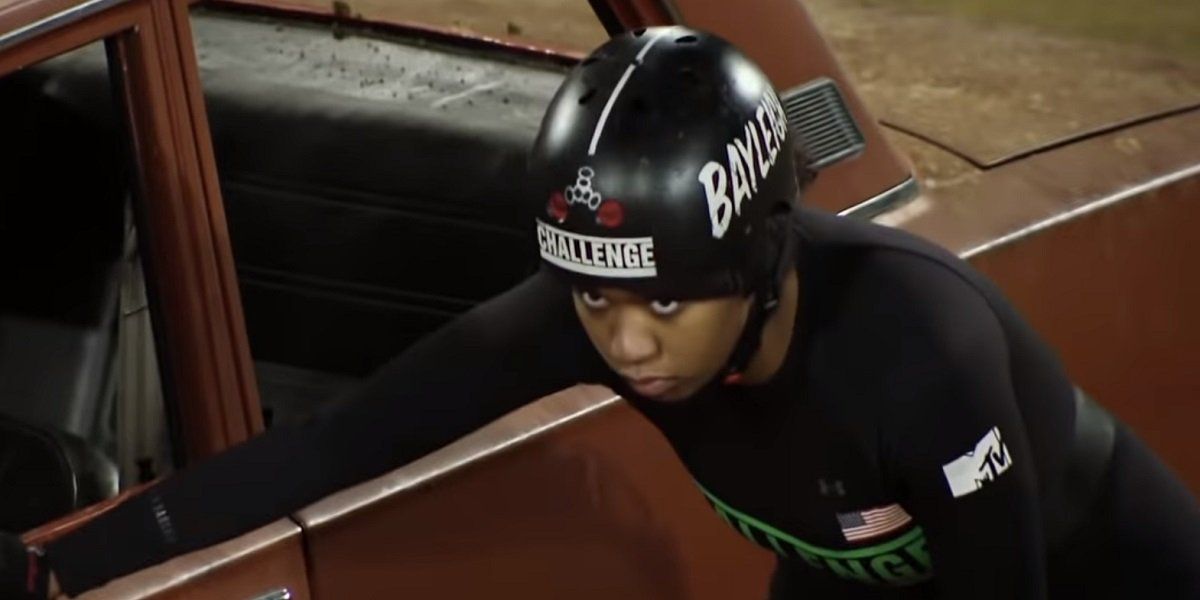 While the young betrothed showcased their adoration for each other in different ways, their dynamic was still presumed to be premised on shaky grounds. In addition to backing each other in various situations, Bayleigh and Swaggy C also kept gifts from their fans close by. Despite Bayleigh and Swaggy C's consistent efforts to make it through the show and win the MTV title together, Swaggy C was eliminated early on. Similarly, just before the Final Challenge could take place, Bayleigh also hurt her knee and decided that she would be unable to compete in the show. Given their different exits from the show, many wonder if they are still together.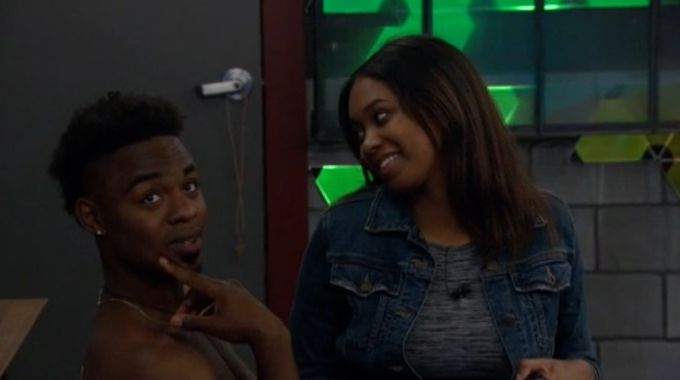 Are Bayleigh Dayton and Swaggy C Still Together?
Yes, Bayleigh and Swaggy C are still together. Not just this, the two had finalized their nuptials in a secret ceremony before they even appeared on 'The Challenge.' So, while their on-camera romance was speculated to be nothing but a show romance, the truth remained quite different. As such, the former Miss Missouri and Swaggy C managed to overcome all the odds set against them. After their engagement on the reunion episode of 'Big Brother,' Bayleigh and Swaggy C's relationship progressed fast. During this time, Bayleigh had a miscarriage and struggled to cope with the loss. Even so, the duo's iron-tight trust in each other helped them get through the tragedy.
Within five months of their engagement, Bayleigh and Swaggy C tied the knot. However, they did not announce their marriage to the world and continued to pose as fiancees on camera. When 'The Challenge: Total Madness' finally made it to television, Bayleigh and Swaggy C broke the silence and announced their marriage. Shortly after, the duo even planned on hosting a wedding for their near and dear ones. While they did have plans to have a big celebration in the Bahamas, the COVID-19 pandemic hit again. As such, their plans to go all out for a celebration were derailed.
Nevertheless, the duo has continued to showcase their adoration and respect for each other in multiple ways. Not too long after Bayleigh and Swaggy C announced their exit from reality television, they announced their pregnancy. Finally, Bayleigh gave birth to their daughter, Alora, late last year. Since then, the family of three continue to spend their time and enjoy sweet moments of familial bliss.
In addition to their loving relationship, the two are also focused on their careers. Bayleigh is working as a model and as a public relations consultant. On the other hand, Swaggy C has continued to work as a day trader and has a successful YouTube channel. In addition to their jobs and personal projects, the duo also have a major following on Instagram and YouTube as co-creators. As such, Bayleigh and Swaggy C have overcome countless odds in their relationship over the years. Naturally, we continue to hope that the family keeps on creating milestones personally and professionally.
Read More: Are Brad and Tori From The Challenge Still Together?