As the title suggests, TLC's '90 Day Fiance: The Other Way' follows US citizens who choose to travel to the countries of their foreign partners to pursue a relationship. Still, it is not easy to adjust to a new culture, and with differences in customs, lifestyles, and habits, each couple faces their own set of challenges that keep them from a happily ever after.
Likewise, season 5 of '90 Day Fiance: The Other Way' introduces us to Eugene, Oregon, resident Brandan and his Filipino girlfriend, Mary. Being the youngest couple of the season, there is a lot of attention on Brandan and Mary, as fans are eager to find out if they are still together. Well, fret not because we come bearing answers!
Brandan and Mary's 90 Day Fiance: The Other Way Journey
Brandan, a 23-year-old Eugene, Oregon, native who currently resides with his godparents, revealed how his childhood was extremely challenging. While his parents divorced when he was just four, living with his mother did not improve things, and he even had to go back to his father at sixteen since she relapsed into drug use. However, at present, Brandan has allowed his mother and half-siblings to be a part of his life.
Incidentally, when Brandan was 21, he experienced a harsh breakup that made him lose faith in love. Yet, he soon realized how it was foolish to destroy his future for one lousy experience, and hence, he signed up for an international dating site where he met Mary for the first time. On the other hand, she resides with her grandparents and her brother in Candoni, Philippines, since her parents left when she was just three. Nevertheless, her grandparents have always been there for her, and the challenges made her and her brother develop an incredible bond.
Unfortunately, like Brandan, Mary had previously been in an abusive relationship, and she even revealed how her ex-boyfriend cheated on her ten times. As a result, she developed intense trust issues, and he could only solve this by staying with her on video call 24×7. Sadly, Mary's trust issues were causing problems in Brandan's family since she didn't even allow her boyfriend to spend much time with his half-sister. Yet, on the flip side, she disconnected the router and left her phone at home whenever she wanted to meet up with her childhood friends, who were guys.
This nature further threatened the relationship once Brandan decided to undertake the long journey to the Philippines. While on the plane, the US native was assigned a seat beside a girl, immediately making Mary believe he was cheating on her. They continued arguing over texts for the entire journey, and Brandan even had to ask the flight attendant to change his seat. Still, there seemed to be no respite as the Filipino native refused to trust her boyfriend. Nevertheless, things sorted themselves out once the couple finally met face to face, and Brandan even mentioned that he could feel his stress and anger slipping away.
Are Brandan and Mary Still Together?
During their time on the show, Brandan and Mary had numerous obstacles to navigate as they could not trust each other. The couple even refused to communicate calmly, and their constant fights made the US native wonder if he was doing the right thing. Additionally, there was the question of Mary's hypocrisy and their parents' disapproval of the relationship. Nevertheless, we are glad to report that their love for each other gave them the strength to move forward, and most of their misunderstandings appeared to be temporary.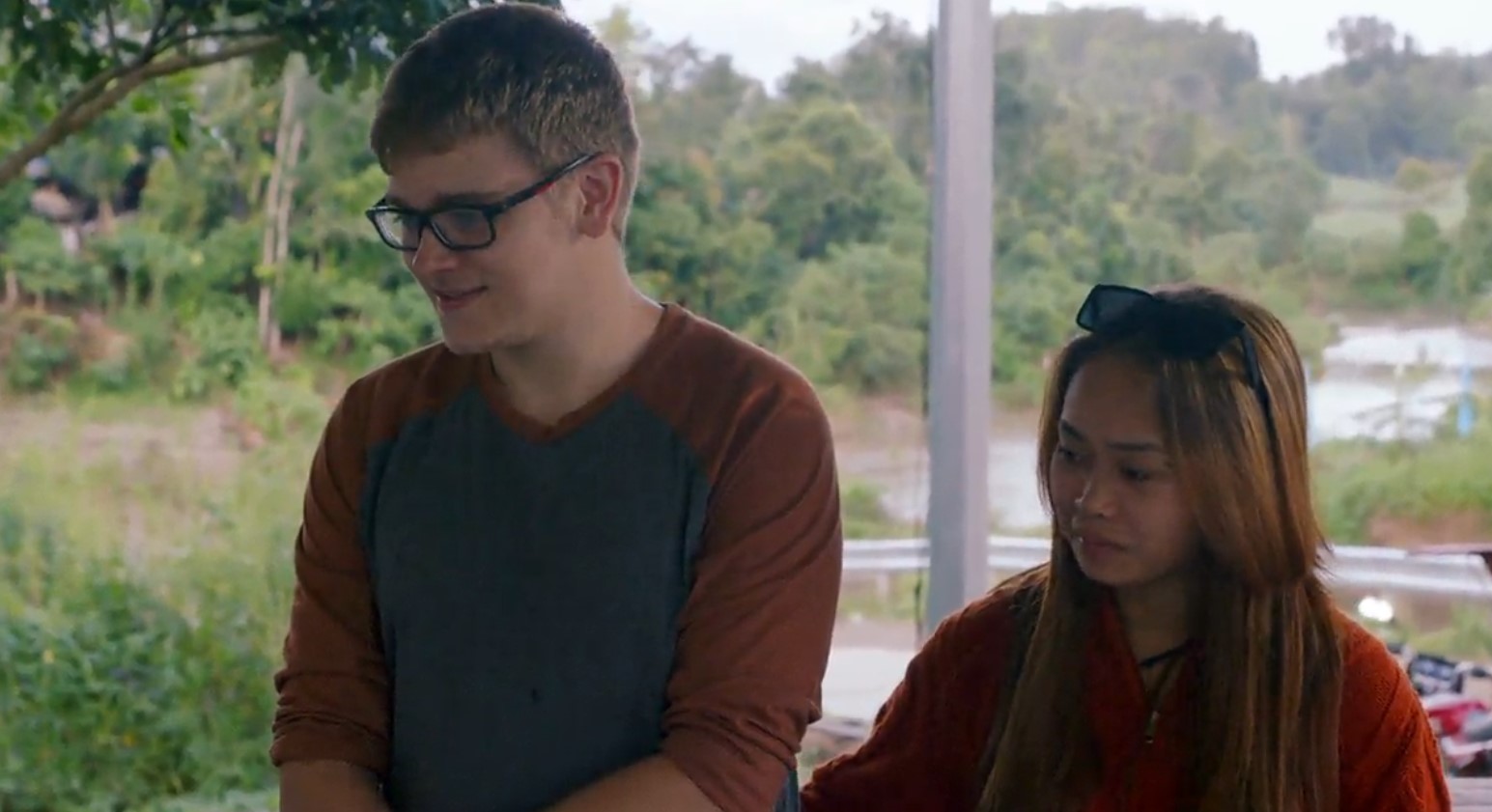 Fans will be overjoyed to know that Brandan and Mary have since buried the hatchet, as they are now happily married. Even though the couple didn't share an update, Brandan's mother, Angela, shared several pictures from their wedding. Moreover, she even revealed that while she decided to return to the United States, the couple stayed behind in the Philippines and are gradually building toward a beautiful future.
Read More: Are David and Sheila from 90 Day Fiance Still Together?