Cameron and Lauren are one of the couples who ended up getting married in the Love Is Blind finale that aired on February 27, 2020. But many fans are curious to know whether the couple are still together, considering the show actually filmed back in 2018. Well, we have good news for all of the fans of the couple. There are enough clues out there to suggest that Cameron and Lauren are still together. We have done our fair share of online sleuthing. Here's what we found out.
Are Cameron and Lauren Still Married?
Let's begin by directing our eyes to the go-to platform for all spoilers — Instagram!
The couple shared pictures from Atlanta, Georgia, within a gap of just a couple of days. The dates don't match — but they are quite close; moreover, the dates CANNOT match! Reality stars are under contract not to divulge any spoilers before any show reveals the results on their relevant airing dates. Well, have a look at the images for yourself and note the backdrops. Similarities, much?
Next up. Both of them also vacationed in Cancun.
Take note of their sunglasses. Is not it too much of a coincidence that their eyewear is exactly the same?
Wait, from the same vacation, Cameron posted yet another pic. And this time, see the reflection on his shades in the third picture. Is that Lauren? It is hard to believe that it is not!
Our next clue might seem a bit far-fetched; but nevertheless, it still means something. Have a look at Cameron's post below:
Is his left hand deliberately blurred out to conceal his wedding ring? Editing perhaps? Might be, right?
Now, see this image:
One fan commented: "You can see the ring imprint on his hand! He took it off for this pic!!". While another added: "You think Netflix would have gotten a professional to hide his ring."
And the biggest reveal? It seems the couple stays together. In episode 6, we saw Cameron giving Lauren a tour of his house.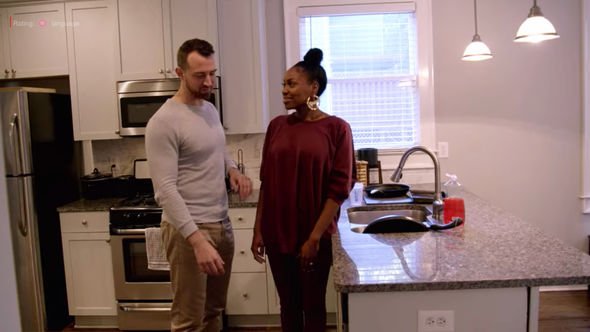 Now, check out Lauren's Insta post from January 2020, accompanied by the caption: "Home is where the heart is …and the wine too lol Home Portraits. Me and the kid #DogMomLife."
The image took fans on an exciting ride. One wrote: "This is Cameron's house, isn't it ?". Another commented: "Yassss Pooh! I see those "All New Appliances" in Cameron's house! I remember that comment from your house visit pooh lol". One more comment reads: "Guys…..I've just finished watching episode 9 then I came here and saw this photo. My instincts goes…hang on, go back to episode 6….particularly Cameron's house!! I'm crying yoll, tears of joy."
Well, Lauren and Cameron were the first couple who had almost instantly decided to get engaged after speaking to one another through the non-see-through pods. They then went on a Netflix-sponsored vacation to Mexico, met their respective family and friends, and then went on house tours. Lauren's dad, however, had reservations considering the fact that they belong from different races and how this would affect their family in the future. In the final four episodes that dropped last week, Lauren also showed some skepticism regarding whether to go ahead with her decision. But it seems, they did manage to end it well after all!
Read More: Are Amber and Barnett Still Together?