An exciting '90 Day' spinoff show, '90 Day Fiance: Before The 90 Days' follows US citizens who have fallen in love with foreign nationals. However, since it takes quite some time to procure a K-1 visa, the show chronicles the days leading up to when the foreign partner can finally land on US soil. Hence, it often documents the struggles Americans have to face in a foreign country and even portrays how each cross-border couple finds a way to make their relationship work.
Similarly, season 6 of the show introduces us to Edina, Minnesota, resident Christian and his Italian girlfriend, Cleo. Well, even though Christian and Cleo were determined to make their relationship work, let's delve into the details and find out if they are still together, shall we?
Christian and Cleo's 90 Day Fiance Journey
Christian, a 30-year-old resident of Edina, Minnesota, described himself as someone who loves making new friends and is generally considered the life of the party. In fact, Christian's optimistic and cheerful disposition is made apparent the moment he appears on screen, as most of his friends seem to love his company and the liveliness he brings to a gathering. Moreover, Christian insisted that his amicable nature made him quite popular with the ladies, and during the Covid-19 pandemic, he even eloped with one of his girlfriends before getting married in secret. However, that relationship did not turn out as he had hoped, and Christian was forced to annul the marriage before looking elsewhere for a life partner.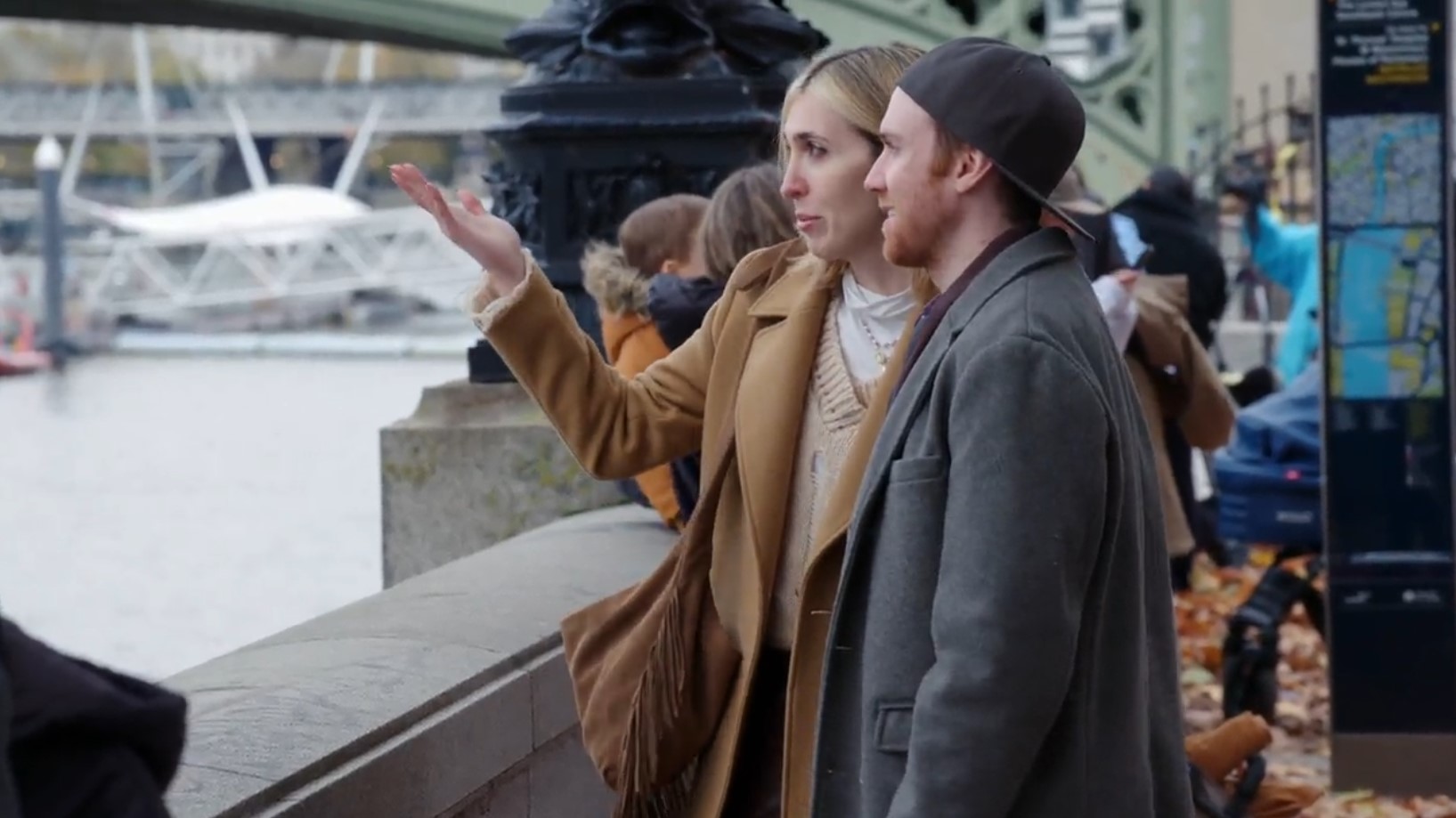 On the other hand, Cleo has an interesting story as she was assigned male at birth but is presently comfortable identifying as a trans woman. On top of it, she has also been living with autism from an early age, and the reality star mentioned how loud noises and crowded gathering overstimulates and overwhelms her senses, forcing her to lose her decision-making abilities. Nevertheless, Cleo was determined to make a name for herself, which pushed her to leave Italy and settle in the United Kingdom, where she currently pursues modeling and also holds an interest in astrology.
Interestingly, Cleo and Christian met on social media, and even though the Minnesota resident believed her to be completely out of his league, they were surprised to find loads of common interests. Hence, it did not take long for the two to strike up a close friendship, which soon turned romantic. Keeping a relationship alive while being thousands of miles apart is extremely challenging, but Cleo and Christian claimed to have talked on video call almost every day for the six months they have been together. Moreover, they were also ecstatic when Christian finally saved up enough to fly to England.
Once in the United Kingdom, things took a sour turn as Cleo was disappointed by the lack of physical intimacy. On the other hand, Christian insisted that he felt a little out of his element with Cleo, even though he was confident about getting back on track within a few days. However, other issues soon crept up, and in one instance, Christian began flirting with a few females in a bar while Cleo sat beside him. This made the UK native wonder if she and Christian were even compatible. Thus, the lack of intimacy coupled with their completely opposite personalities threatened the strength of their relationship.
Are Christian and Cleo Still Together?
Although Christian and Cleo have been quite secretive about their present status, certain events do hint at a possible breakup. For starters, Christian initially told his girlfriend that he was big on holding hands and physical intimacy. Yet, the moment he saw Cleo, he claimed they could not kiss at the airport and later went to bed without so much as a hug. This made the Italian native quite insecure about herself, and she wondered if Christian was even attracted to her.
On the other hand, most of Christian's friends and family were apprehensive about him getting into a relationship with a transwoman. However, even though Christian brushed off their worries when in the US, the reality star later admitted that he felt quite overwhelmed by the whole situation. Consequently, such a lapse in communication, coupled with how different they are as people, makes us believe that Christian and Cleo aren't together as of the time of writing.
Read More: Are Statler and Dempsey from 90 Day Fiancé Still Together?