An interesting spinoff show, '90 Day: The Last Resort' stays true to its name by bringing together 5 former '90 Day' couples who are having issues with their relationship or are on the brink of a breakup. These couples are brought to a retreat where they go through counseling and take on various team challenges for two whole weeks. Moreover, they also have relationship experts helping them resolve their issues.
Similarly, fans were excited when US native Jovi Dufren and his Ukranian wife Yara Zaya appeared on Season 10 of '90 Day: The Last Resort. Longtime fans of the franchise would remember the couple from season 8 of '90 Day Fiance,' and even though they faced several obstacles, Yara and Jovi ended up tying the knot together. Well, with the cameras now turned away, let's find out if the two are still together, shall we?
Jovi and Yara's 90 Day Fiance Journey
Since Jovi's job compelled him to visit different countries around the world, he often found solo traveling quite lonely. That was when he decided to look for a companion on an international dating app and soon came across Yara's profile. Interestingly, although Yara is originally from Ukraine, she was also an avid traveler, and the two finally met face-to-face in Budapest, Hungary. Shortly after meeting, the two undertook a trip together, and their relationship was strengthened when Yara announced she was expecting a baby. However, fate had other plans, as the Ukrainian native soon experienced a tragic miscarriage, and even Jovi had to leave her behind as his visa was on the verge of expiring.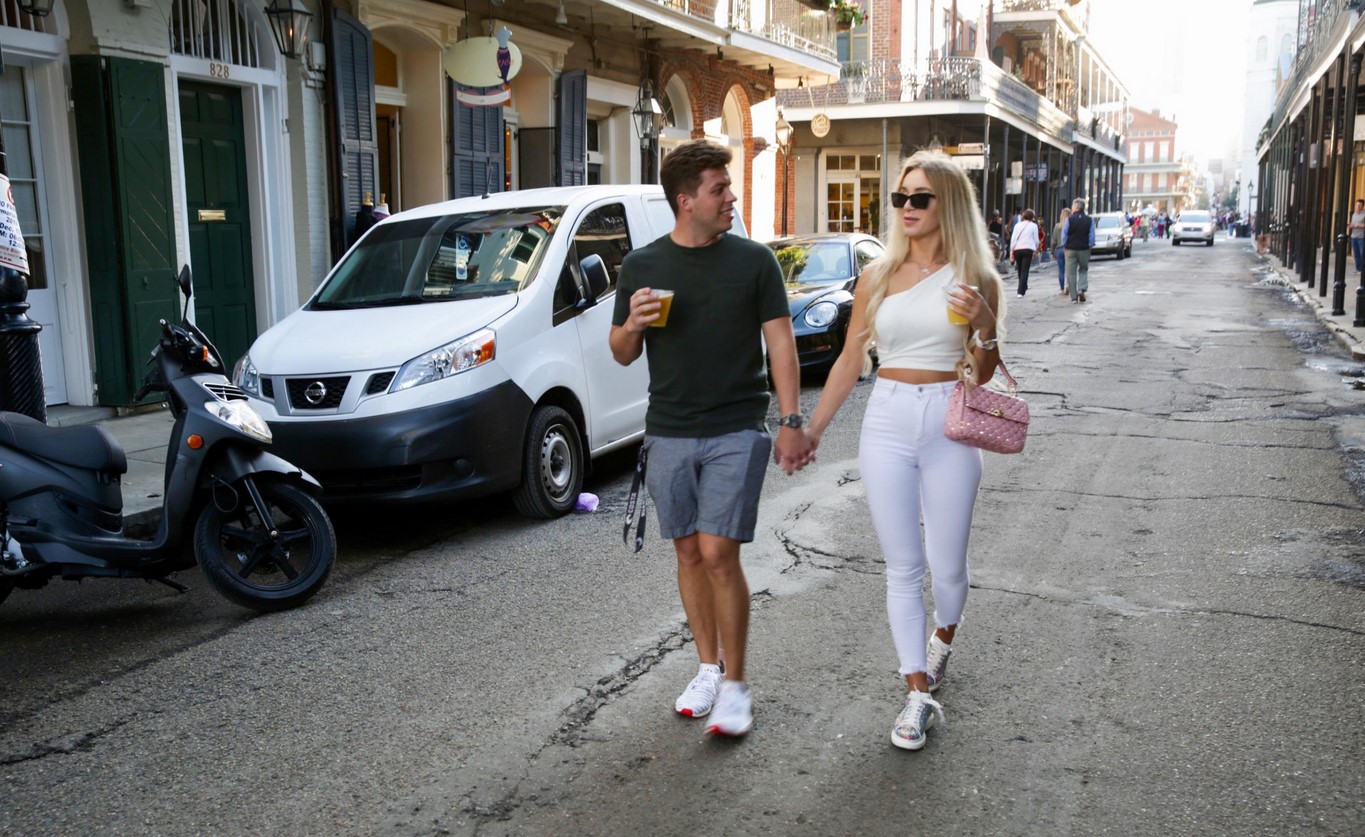 Yara being left alone at such a vulnerable time affected her relationship with Jovi, but the US native was determined to make amends. Hence, with time, the two put their issues aside, and Yara even came over to the United States on a K-1 visa. However, the situation refused to improve even after the pair got together on US soil since Yara hated the American lifestyle and did not like how Jovi loved to lead an active nightlife. In fact, their personalities turned out to be vastly different, as the Ukrainian native preferred to spend more time with her partner instead of attending extravagant parties.
On top of it, Yara also learned that Jovi had previously gotten intimate with an exotic dancer, which deteriorated their connection further. While such developments made many believe Yara and Jovi were headed toward a breakup, the two soon stunned their fans by deciding to discuss their issues in a long heart-to-heart conversation. Thankfully, this conversation brought the couple closer, and pretty soon, they were ready to bury the hatchet and start anew. Around this time, Yara even got pregnant for the second time and claimed she felt really special since Jovi went out of his way to support her.
The couple tied the knot in a beautiful ceremony in February 2020 and became proud parents to their daughter, Mylah, in September. Although the marriage and Mylah took Yara and Jovi's relationship to the next level, issues soon threatened their perfect lives. For starters, Yara felt bored in the United States and soon expressed a desire to move to Europe in order to be close to her mother. On the other hand, Jovi argued that they should strengthen their base in the US before buying property elsewhere. Moreover, they also began arguing about a few minor problems, which eventually brought them to '90 Day: The Last Resort.'
Are Jovi and Yara Still Together?
It seems like the couple's retreat on '90 Day: The Last Resort' worked wonders for Yara and Jovi as they are still together. While on the show, the two claimed they were determined to become good parents and make their relationship work despite the numerous issues. Moreover, it was heartwarming to witness their commitment, and it was only a matter of time before they could see eye to eye on things.
At present, Jovi and Yara reside with their daughter, Mylah, in New Orleans, Louisiana. Moreover, while Jovi describes himself as an avid traveler who has visited a total of 59 countries, Yara's tally lags a little behind at 40. On top of it, readers will be interested to know that apart from working as a social media influencer, Yara owns and operates the fashion line YaraZaya, and she, as well as her husband, often upload snippets from their daily lives on social media. It is genuinely heartwarming to witness the love they share, and we wish them the best for the years to come.
Read More: Are Big Ed and Liz From 90 Day Fiancé Still Together?