Like most ' 90 Day' spin-offs, '90 Day Fiance: The Other Way' follows US citizens who fell in love with foreign nationals. However, the reality show focuses explicitly on US Citizens who leave America and travel to their significant other's country to pursue a relationship. Still, with most cross-border couples having to deal with differences in customs, habits, and lifestyles, it is interesting to see how they solve their own issues in the hopes of a brighter future.
Likewise, season 5 of '90 Day Fiance: The Other Way' introduces us to Muscle Shoals, Alabama, resident Kimberly and her Indian fiance Tejaswi. Interestingly, even though Kimberly decided to move to India to marry her fiance, she was determined to maintain her individuality, making fans wonder if the two are still together. Well, fret not because we come bearing answers!
Kimberly and Tejaswi's 90 Day Fiance: The Other Way Journey
Kimberly, born and brought up in Muscle Shoals, Alabama, discovered her passion for spiritualism at a young age and described herself as a clairvoyant, claircognizant, and clairaudient. In fact, she claimed it was normal for her to recognize and listen to spirits and even insisted that she met her husband in a dream. On the other hand, Tejaswi, who is also pretty spiritual in his own right, has a more relatable story as he first came across Kimberly in a spiritual group on social media. However, despite texting her, she refused to reply, and that was when he resorted to the Hindu belief of manifesting, which claims that one needs to want something with their entire heart to get it.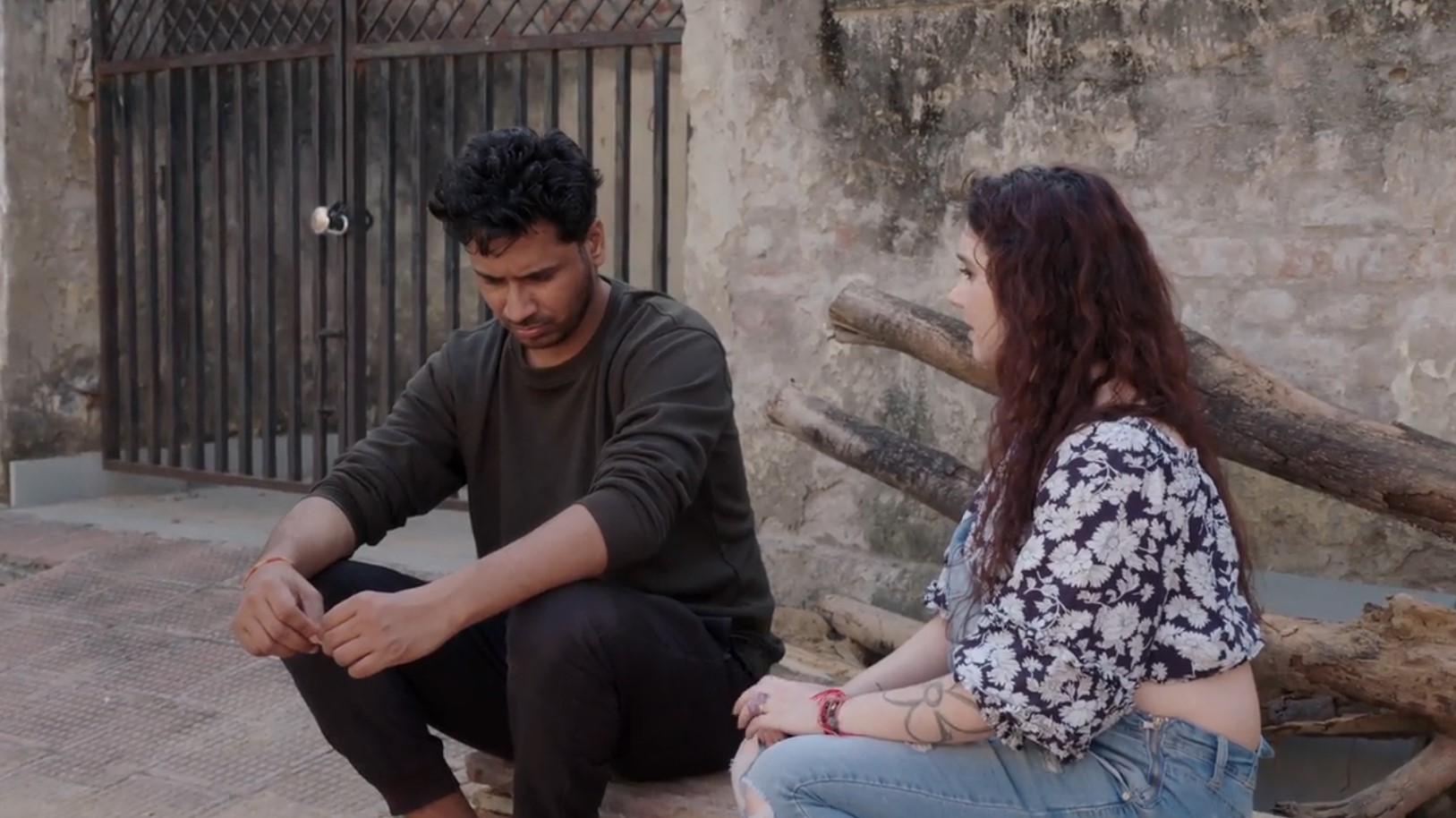 Surprisingly, it seemed like the manifestation worked as Kimberly soon had a dream of spending time with her husband in a desert and decided to reply to the man who kept texting her. The more she and Tejaswi talked, the more she realized that this was the man she had envisioned the rest of her life with. Hence, their relationship turned romantic with time, and surprisingly, he proposed to her on social media. However, Kimberly knew that one should always propose in person, and she saved up some money before flying to Tejaswi's hometown of Jaipur, India.
Shortly after, the couple got engaged, and they even obtained the blessing of Tejaswi's parents. Unfortunately, despite the engagement, all wasn't perfect with the relationship since Kimberly believed her fiance was not listening to her. In fact, Tejaswi went ahead with the wedding planning on his own and refused to consult her about the details, which naturally disappointed the Muscle Shoals resident. On top of it, he refused to explain the challenges an Indian homemaker has to face daily, believing they might be able to work through the issues after marriage.
Surprisingly, things worsened once Kimberly made her second trip to India and realized she had to live with Tejaswi's parents. Even though the Jaipur resident had constructed a separate floor for him and his wife, Kimberly soon noticed that he hadn't followed any of her instructions, and the bathroom even lacked necessities like a door and toilet paper. On the other hand, she was devastated to learn that she might have to relinquish her individuality since Tejaswi's family did not allow meat or non-vegetarian condiments to enter their kitchen. This led to numerous arguments and altercations between the two, with Kimberly claiming he would never understand the sacrifices she had to make to be with him in India.
Are Kimberly and Tejaswi Still Together?
Although Tejaswi's parents were pretty approving of their son's relationship with Kimberly, the Jaipur resident mentioned that things would have been much smoother if he had married an Indian girl. Besides, she believed that moving to India from the United States was a massive sacrifice on her part, and she would often lose her temper if Tejaswi failed to do anything her way. Naturally, Kimberly's temper frustrated him, and most of their fights ended in a shouting match. Still, we have good news for fans shipping the two, as recent developments hint at them being together.
Shortly before their debut on TV, Tejaswi penned an adorable message for his fiance on social media, where he said, "You know what distance is just a temporary obstacle when love is pure and unbreakable. Every stolen glance and gentle touch will remind you that love knows no bounds!" This, coupled with a few of Tejaswi's recent social media posts, make us believe they are still together.
Read More: Are Razvan and Amanda From 90 Day Fiance Still Together?