Like most '90 Day' spinoffs, '90 Day Fiance: The Other Way' revolves around cross-border relationships with a particular focus on American citizens who choose to travel to their significant other's country intending to settle down. However, being in love with someone from a different background brings numerous challenges, including differences in customs, habits, and lifestyle. Still, it is interesting to witness how each couple deals with their issues in hopes of a brighter future.
Likewise, season 5 of '90 Day Fiance: The Other Way' introduces us to Utah native Holly Weeks and her South African fiance, Wayne Cornish. While Wayne and Holly met through a Jehovah's Witness dating site, the two decided to fast-track their marriage since they couldn't wait to start a life together. Still, with the cameras now turned away, let's find out if Wayne and Holly are still together, shall we?
Wayne and Holly's 90 Day Fiance Journey
Holly, a barber from Ogden, Utah, claimed it was difficult for her to find American men who would match her vibe. In fact, even though she had a few relationships in the United States, none of them turned out the way she wanted them to, and one left her especially heartbroken. That was when the 44-year-old decided to take a sabbatical from romance in order to work on her career. However, she soon felt pretty lonely, and with time passing by, Holly knew she had to find someone as fast as possible. Hence, she decided to sign up for a Jehovah's Witness dating site, which is where the Utah native met Wayne for the first time.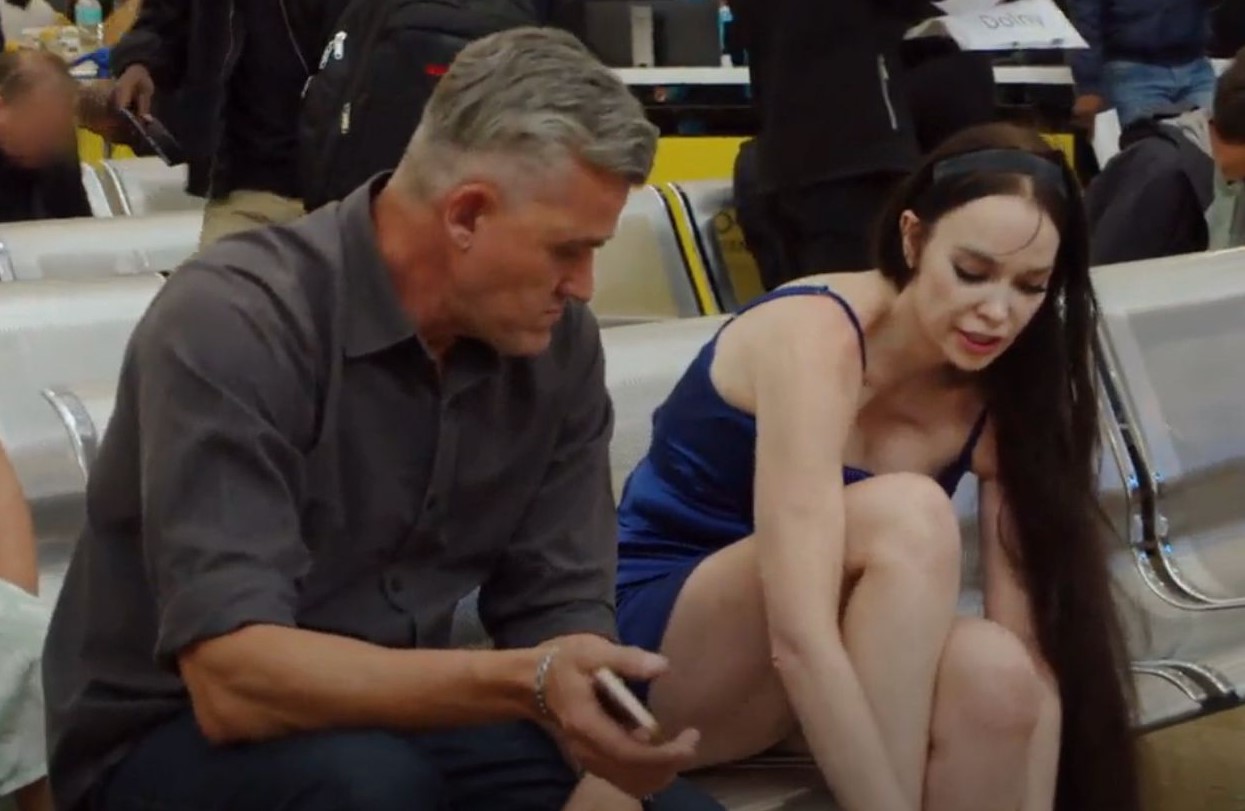 Wayne, a plumber from Johannesburg, South Africa, was hesitant to text Holly initially. Nevertheless, once they broke the ice, the two realized they had a lot in common, and it did not take long for them to start dating. They even maintained a long-distance relationship through phone and video calls for quite some time before Holly finally decided to fly to South Africa. Interestingly, Wayne grew confident about their relationship after meeting face-to-face in Johannesburg. He proposed after living together for only three days, and Holly immediately gave her consent and began preparing for marriage.
Since Holly's visa was on the verge of expiry, she had to return home after the engagement, but the couple soon decided to fast-track their marriage since their religion did not allow them to consummate their relationship before tying the knot. Thus, Holly contacted Wayne before asking her mother to accompany her to Johannesburg, where she and Wayne planned to marry within a week. However, the second visit to Johannesburg brought forth numerous issues.
We saw that Wayne disapproved of Holly's clothing style since he believed wearing short clothes in South Africa would either put his fiancee in danger or make others think lowly of her. On the other hand, Holly expressed her desire to move into a gated community after learning how Wayne's house had been broken into multiple times, with the robbers even killing his dog on one occasion. Yet, Wayne was apprehensive about moving and claimed he had put a lot of money into his current residence.
Are Wayne and Holly Still Together?
Despite the challenges, there appeared to be a silver lining since Wayne was willing to work with Holly in order to strengthen their relationship. In fact, he even accepted Holly's sense of fashion and instead decided to have her attend self-defense classes so that she could protect herself. But the South African native never quite got along with his fiancee's mother, which made fans worried about their future. Since filming ended, Wayne and Holly returned to their respective lives and haven't revealed much about their relationship status in public.
Having said that, although the two don't feature much on each other's social media profiles, they do follow each other, and it is heartwarming to witness them interact. Moreover, Holly uploaded an Instagram video featuring Wayne in July 2023, and the South African native was pretty vocal about supporting his fiancee when the latter received a lot of online hate in August of the same year. Thus, current developments indicate that Wayne and Holly are still together, and we wish them the best for the years to come.
Read More: Are Kalani Faagata and Asuelu Pulaa From 90 Day Fiancé Still Together?