Avan Tudor Jogia or Avan Jogia is a Canadian actor, director, and activist. He was born on February 9, 1992. The 27-year-old is best known for playing the role of Ben Stark in the Syfy show 'Caprica'. Other notable roles that helped Jogia make a name for himself include that of Beck Oliver in 'Victorious' the Nickelodeon sitcom and Danny Desai in 'Twisted' the ABC drama. Notably, the latter got him two nominations at the Teen Choice Awards in 2013 and 2014.
Jogia truly broke into the scene when he was recognized for his portrayal of Danny Araujo in 'A Girl Like Me: The Gwen Araujo Story', the 2006 biographical film made for television. In his career, he also starred with Sir Ben Kingsley, one of his acting inspirations, in a miniseries titled 'Tut'. Jogia's stint with cinema includes roles in films like 'I Am Michael' and 'Ten Thousand Saints'. He turned to direct in 2011 and helmed his first short film, titled 'Alex'. In 2016, Jogia dropped his web series titled 'Last Teenagers of the Apocalypse'. Not only is he an artist but is also an activist who goes the extra mile to support causes he believes in. To this extent, he co-founded 'Straight But Not Narrow', an LGBT online organization in 2011. The organization seeks to help adults and teenagers form proper viewpoints about the LGBT community. Considering the fact that Jogia seems to have his fingers in several pies, you must be asking yourself what are the upcoming projects this budding talent has on his plate.
At this point, the question that might be circling your mind is what is the next Avan Jogia movie? Well, the good news is that we have a clear answer to that question. Here's the list of upcoming Avan Jogia films scheduled to release in 2019 and 2020. We can only hope that the latest Avan Jogia movie would be as good as some of his recent ones.
1. Zombieland: Double Tap (2019)
'Zombieland: Double Tap' is scheduled to release on October 11, 2019. It is the sequel to the popular zombie comedy film, 'Zombieland'. Directed by Ruben Fleischer, who most recently also worked on 'Venom', the film has been scripted by Rhett Reese and Paul Wernick, the creative minds behind 'Deadpool' and 'Deadpool 2'. While we gear up for laughs and action, Woody Harrelson, Jesse Eisenberg, Emma Stone, and Abigail Breslin all reprise their roles as Tallahassee, Columbus, Wichita, and Little Rock respectively. The plot follows a fight between Wichita and Columbus which splits apart this ragtag family, causing Little Rock to leave with a stranger named Berkeley. Avan Jogia plays the role of this stranger. Soon, the group sets out looking for Little Rock, having put aside their differences. However, nothing is that simple when the earth is overrun by zombies, and they encounter a new kind of threat. However, the sequel is looking to spice things up by introducing Nevada, a female hunter who shows the same skill set as Tallahassee. Jogia's character will likely be in a supporting capacity, but if audiences take to his performance, he just might return if there is a sequel to this upcoming movie.
2. Shaft (2019)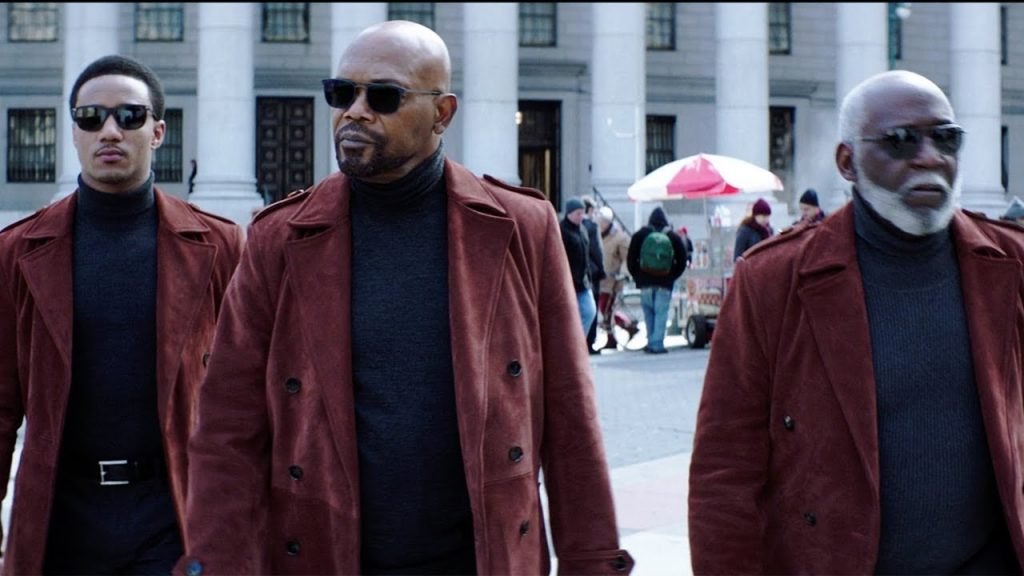 'Shaft' is an upcoming action comedy movie that is releasing in the US on June 14, 2019. The film is the fifth installment in the series and is a sequel to the 2000 movie of the same name. The characters in the film are based on the works created by Ernest Tidyman. 'Shaft' follows the actions of three generations of Shafts, as they attempt to fight crime and injustice in the only way they know how with guns blazing. While the earlier films were characterized for using tropes popular to the blaxploitation genre, the films slowly saw a shift towards thrillers, before turning to action-comedy. The latest movie follows the tale of John 'JJ' Shaft Jr. played by Jessie Usher. He is an FBI agent and works as a cybersecurity expert who holds a degree from MIT. When Shaft's friend dies under mysterious circumstances, he turns to his father, the legendary John Shat II. Samuel L. Jackson plays this character. Father and son navigate Harlem, trying to uncover the truth and soon teams up with the first generation John Shaft played by Richard Roundtree. While the film is expected to firmly rotate around these characters, Avan Jogia appears in a supporting capacity in a movie that promises to be equally thrilling and funny.
Read More: Upcoming Lee Pace Movies
3. Now Apocalypse (2019-)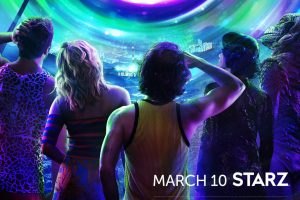 'Now Apocalypse' is an upcoming comedy series that is set to premiere on Starz on March 10, 2019. Season 1 of the show has eight episodes with an average runtime of 30 minutes. Steven Soderbergh, famous for the Ocean's trilogy is on board as executive producer. Avan Jogia is the main man in the show who plays a character called Ulysses. The plot follows Ulysses and his friends Carly, Severine, and Ford, who go on various quests to pursue love, fame, and sex. However, in between these adventures, Ulysses becomes increasingly troubled as he finds Los Angeles bewildering and his premonitory dreams make him wonder that some darker conspiracy might be afoot. Or, it could just be all the weed he is smoking. The show is an exploration of artistry, identity, and sexuality, and considering Jogia's stance as an activist, he is sure to bring a degree of passion and nuance to his performance.
Read More: Upcoming Djimon Hounsou Movies
4. The Artist's Wife (TBA)
'The Artist's Wife' tells the tale of Claire, the wife of famed artist Richard Smythson. She spends her entire life living in her husband's shadow. However, when Richard is diagnosed with dementia while preparing for his latest exhibition, Claire is forced to shield this fact from the entire art community while trying to help him reconnect with his daughter and his grandson. All the while she also has to worry about Richard not being able to complete the paintings for the exhibition. The film has been directed by Tom Dolby, who was the executive producer in 'Call Me By Your Name'. Bruce Dern plays the role of Richard while Lena Olin plays Claire. Deadline reported when Avan Jogia had come on board the project as Danny, a cool, edgy and sexy nurse who would probably be taking care of Richard in the movie.
Read More: Upcoming Annette Bening Movies