It has been more than a decade since we last saw Nickelodeon's 'Avatar: The Last Airbender' but all the groundbreaking work that went behind making it, is still reminisced by those who were fortunate enough to watch it. For the uninitiated, on the surface, 'Avatar' might seem like a typical animated show for kids that has been bolstered with some "anime-like" action scenes and visuals. But only the ones who have seen it will know that its vast and discrete world-building easily comes in par with fantasy classics like 'Lord of the Rings' and 'Harry Potter'. Furthermore, the series also exposes a young audience to didactic subjects like authoritarianism and genocide through the perspectives of its unique characters.
Speaking of which, it involves perfectly detailed characters who are subtly developed over its entire runtime. From their childhood grief of losing their loved ones to their individual journeys towards self-actualization, the series perfectly captures all of it over the course of a magnificent journey. It's also surprising to see how it deeply plunges into the mythology of a myriad of cultures. The mere depth and emotional authenticity of almost all of its elements make it one of the best shows ever made and that's probably the reason why recreating it might as well be close to impossible.
That being said, many would remember Hollywood's first attempt at creating a live-action version of it which was not only despised for its culturally inappropriate characters but was also thrashed because of its lack of the artistic forte that made the original so great. And now that Netflix is coming out with its own live-action adaptation of it, fans can't help but think about the stream giant's whitewashed disaster—'Death Note'.
So the big question is: would Netflix be able to helm the responsibility of doing justice to this masterpiece or will it fall back into its old methods and eventually disappoint us. Regardless of how it may turn out to be, we can't help but eagerly wait for it. On that premise, here is everything we know about it.
Avatar: The Last Airbender: Live-Action Series Plot: What Can It Be About?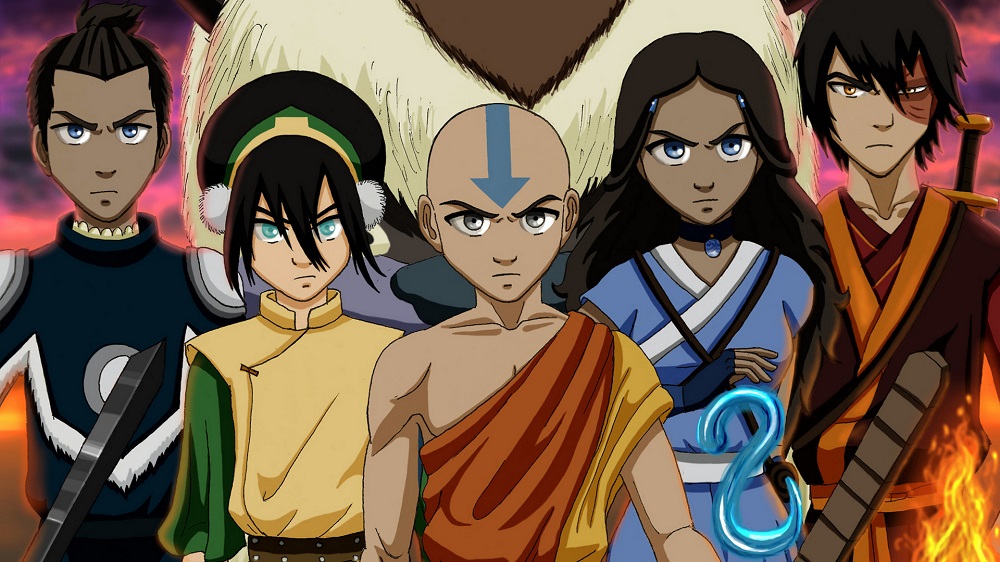 First things first. The good news is that the new series will have no affiliations with its 2010 film adaptation. The plot of the series will directly take on its animated counterpart which is set in a world where the human population is segregated into four different nations—The Water Tribes, the Earth Kingdom, the Fire Nation, and the Air Nomads.
All of these nations have attained their names based on the four key elements and in each of these, there are special supernatural individuals—known has benders—who can control these elements. "The Avatar", more or less of an urban legend who solely exists in ancient folktales, is one such individual who has the unique ability to control all four elements.
The Avatar is not just a person but a spiritual entity whose role is to bring balance amongst the four nations and make sure that they live in a harmony with one another. The Avatar is basically an omnipresent being who even after death, finds his way back to a new human soul based on a predestined order of the Avatar cycle. This new Avatar, after reaching the age of 16, must first gain control over his home element and then following the Avatar cycle, he must proceed on to the other elements.
If determined enough, an Avatar, at some point, might reach the noble "Avatar State" where all of his abilities and learnings begin to come in tandem with that of the previous Avatars. If in this state, the Avatar is killed, his entire legacy will come to an end and an Avatar shall never return after that.
'Avatar: The Last Airbender' is the story of a young boy, Aang, who is found frozen in the strands of time by Katara and Sokka. In a world where the fire nation has completely destroyed the air nomads, the three of them set out on an adventure where Aang must learn to master control over all four elements and eventually face the Fire Lord who is responsible for all the destruction that he has caused to their world.
Avatar: The Last Airbender: Live-Action Series Cast: Who Is In It?
No cast members have been assigned to the series yet but according to executive producers, Michael Dante DiMartino and Bryan Konietzko, this time around, the series will remain completely loyal to the universe of the animated series and will be "culturally appropriate with a non-whitewashed cast." So fans can rest assured that it will not tread the same path as Netflix's other live-action adaptations.
Avatar: The Last Airbender: Live-Action Series Crew: Who Is Behind It?
Director M. Night Shyamalan's horrendous live-action adaptation literally tainted the entire series and it's quite understandable why fans are being skeptic about this one as well. But from the looks of it, this new version of the series is in good hands as the creators of the original, Michael Dante DiMartino and Bryan Konietzko, will serve as its executive producers.
To make sure that this live-action version perfectly pays homage to the original, even composer Jeremy Zuckerman will return for the music of the remake. Also, according to some reliable sources, it was reported that even Dan Lin will be taking on the series. Considering Dan's previous work, which includes some of the best fantasy films like 'Aladdin', 'Sherlock Holmes', 'The Lego Movie' and even 'IT', we can expect something truly exceptional from this upcoming series.
Avatar: The Last Airbender: Live-Action Series Release Date: When Can It Premiere?
According to reports, the series is still in pre-production and its script is in development. There were reports claiming that its production would begin somewhere in 2019 but no confirmations have been made yet regarding that matter. So as of now, the most realistic Avatar: The Last Airbender series release date looks like sometime in 2021 and we can only expect some confirmed news regarding its release date by the end of 2020.
Read More: Best Sexiest Series on Netflix