A good "comedy" film is rare to find these days, so it is welcome news that we have a healthy list of comedy films releasing this year. When you have directors like Alexander Payne, Steven Soderberg and Noah Baumbach in the mix, you know this is going to be a good year for comedy films. Without any further ado, here are the 10 comedies that you should keep an eye on in 2017. Remember most of these films may not be an out an out comedies but more in the veins of comedy dramas.
7. How to Talk to Girls at Parties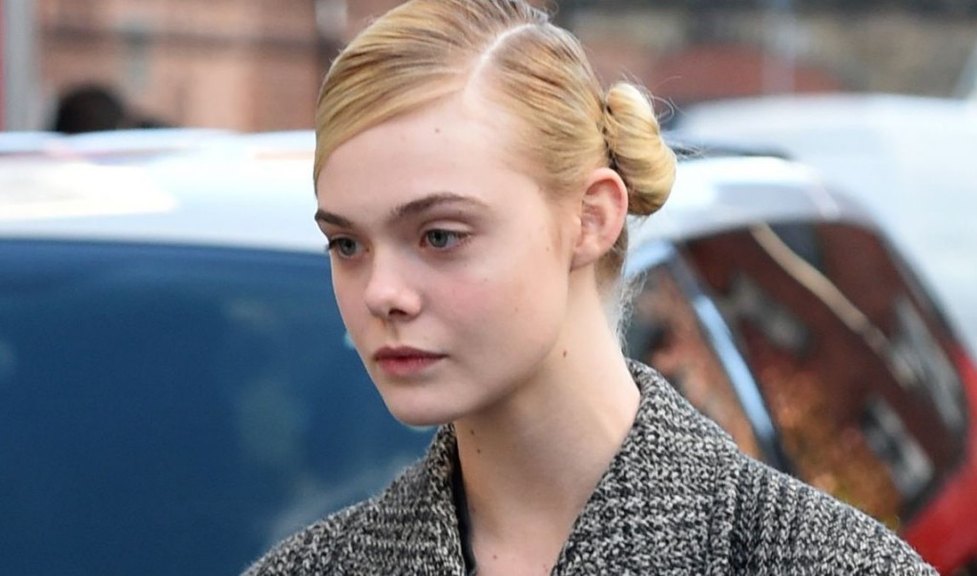 Director: John Cameron Mitchell
Starring: Elle Fanning, Nicole Kidman, Ruth Wilson
Synopsis: An alien touring the galaxy breaks away from her group and meets two young inhabitants of the most dangerous place in the universe: the London suburb of Croydon.
Why Anticipate: Well, John Cameron Mitchell is not a well known name — expect for fans of TV series 'Girls' — but the plot reads damn interesting. And when you have talents like Elle Fanning and Nicole Kidman involved with such a cool sounding title, you just wait with salivating tongues.
6. Wonder Wheel
Director: Woody Allen
Starring: Kate Winslet, Justin Timberlake, Juno Temple
Synopsis: A drama set in a late 1950s amusement park at Coney Island, Brooklyn New York City; Justin Timberlake plays a lifeguard.
Why Anticipate: Yeah, we know Allen's cinema is hit or miss nowadays. His 'Café Society', while well received, did to do as well as expected. But, as the 'Blue Jasmine' experience taught us, if Allen strikes, he strikes gold.
5. Lady Bird
Director: Greta Gerwig
Starring: Saroise Ronan, Odeya Rush, Laurie Metcalf
Synopsis: The adventures of a young woman living in Northern California for a year.
Why Anticipate: The young, talented Saroise Ronan is returning to the big screen after her brilliant performance in 'Brooklyn'. Also, young Greta Gerwig, though a novice in direction, has co-written a slew of Noah Baumbach's acclaimed comedies including 'Frances Ha' and 'Mistress America'; and we believe she'll fill in the director's shoes quite comfortably.
4. Logan Lucky
Director: Steven Soderbergh
Starring: Channing Tatum, Hillary Swank, Katie Holmes, Katherine Waterston, Adam Driver, Daniel Craig
Synopsis: Two brothers attempt to pull off a heist during a NASCAR race in North Carolina.
Why Anticipate: I knew Soderbergh won't be able to keep himself away from director's chair for long. He is back with a bang! Just look at the star-cast that he has put together. Are we in for another Ocean Eleven type heist thriller? I guess so.
3. Battle of the Sexes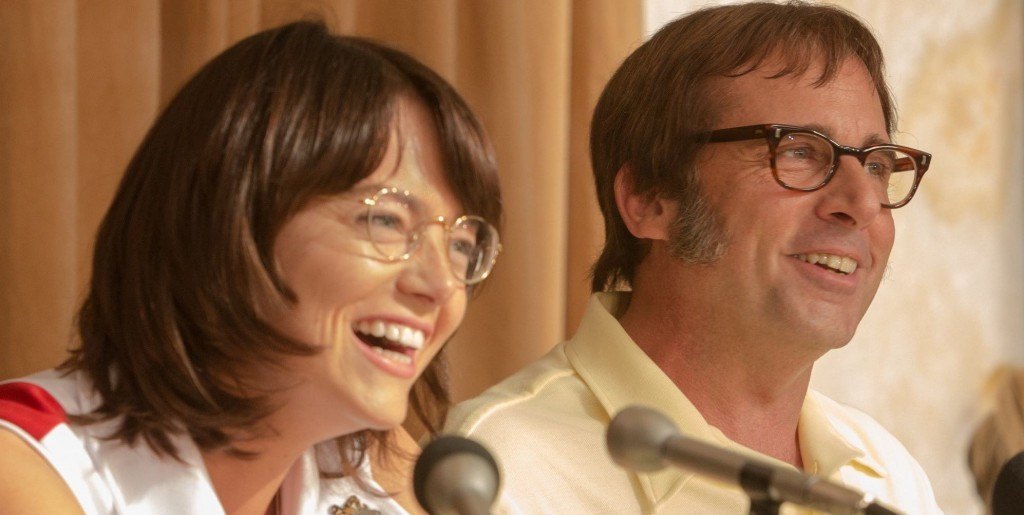 Directors: Jonathan Dayton, Valerie Faris
Starring: Emma Stone, Steve Carell, Andrea Riseborough, Sarah Silverman
Synopsis: The true story of the 1973 tennis match between World number one Billie Jean King and ex-champ and serial hustler Bobby Riggs.
Why Anticipate: This sounds truly comical. What an apt title, too. On top of everything, I can't imagine a better casting with both Emma Stone and Steve Carrell possessing superb comic timing. I am betting on this to be the most pleasant surprise of the year.
2. Downsizing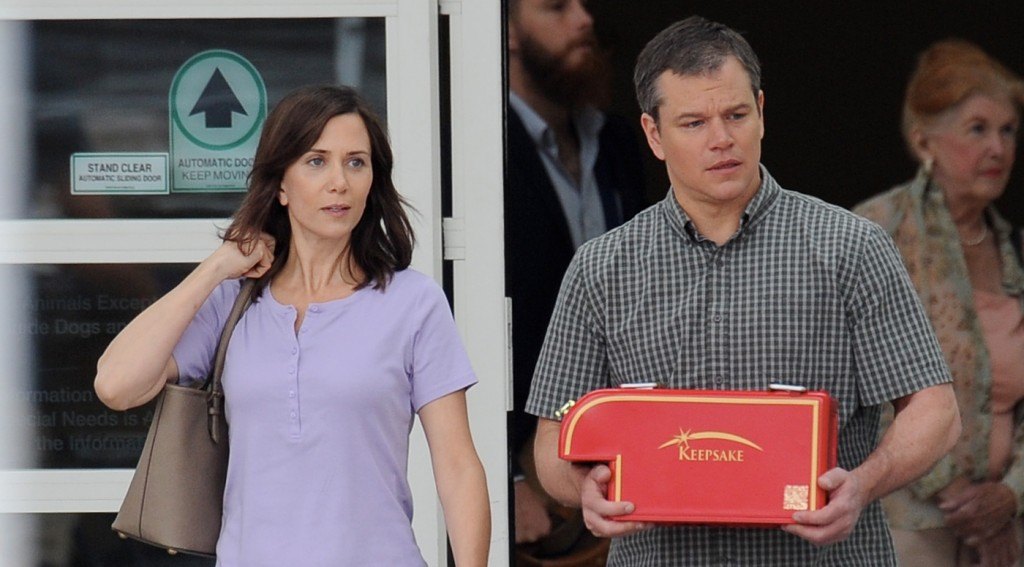 Director: Alexander Payne
Starring: Matt Damon, Kristen Wiig, Christoph Waltz, Alec Baldwin and Neil Patrick Harris
Synopsis: A couple, weary of their usual lives, decides to engage in a project voluntarily where they would be shrunk down. The problem happens when the wife steps out at the last minute.
Why Anticipate: Alexander Payne is a genius of satire and dark humor and one of the most under-appreciated modern day directors. The plot sounds interesting and the cast has got some pretty big names on it, including the reliable Christoph Waltz and the funny man Alec Baldwin. We sincerely hope to have a good black comedy- something which several directors have attempted of late and failed (except for a tidy few, ofcourse).
1. The Meyerowitz Stories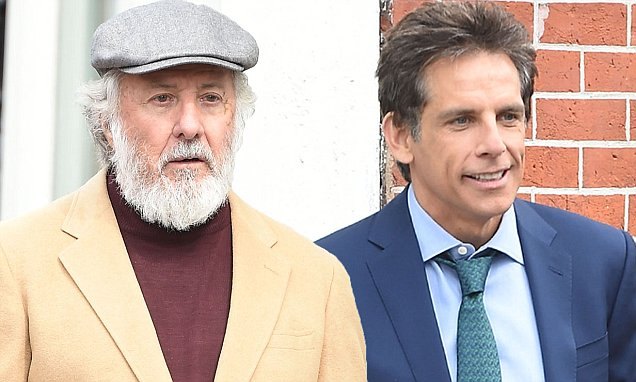 Director: Noah Baumbach
Starring: Dustin Hoffman, Adam Sandler, Emma Thompson, Ben Stiller
Synopsis: An estranged family gathers together in New York for an event celebrating the artistic work of their father.
Why Anticipate: The hugely respected names on the casting list are surely a sign of confidence. Not to mention, I have liked almost all the films of Noah Baumbach.