It seems like third time is really the charm for the 'Bad Boys' franchise with their third installment 'Bad Boys for Life' turning into a raging success within just 48 hours of its release. The film earned the second-best MLK weekend opening of all time at the domestic box office, and has been receiving overwhelmingly positive reviews.
If there is one thing that holds true in Hollywood, it is that buddy-cop films never go out of style. But there are only some of them are the real game-changers. Following the footsteps of 'Lethal Weapon' and '48 Hrs' – its predecessors from the 80s, the 1995 'Bad Boys' was the film that changed the rules. Not only did the film introduce us to the lifelong friends and Miami detectives, Marcus Burnett and Mike Lowrey, it also launched the movie career of the ever amazing Will Smith. Following the success of 'Bad Boys', a sequel titled, 'Bad Boys II' took us on another Smith and Martin Lawrence starrer action-packed adventure.
Though there had been talks of a third part for years, the project was stuck in a development limbo for around a decade. Until 2018, when Sony announced there were going ahead with the third installment, and Belgian filmmakers Adil El Arbi and Bilall Fallah were set to replace Michael Bay on the director's chair. 'Bad Boys for Life' saw Will Smith and Martin Lawrence reunite after 17 years, and has been the most successful venture from the franchise till date. And well, rest is history.
Within less than a day of the film's release, Sony announced that a fourth part is already under works, and that 'Bad Boys for Life' screenwriter Chris Bremner will be penning its script. Not much is confirmed so far. But we can assure you that we'll definitely be seeing much more of our favourite Miami duo. Here's everything we know about Bad Boys 4.
Bad Boys 4 Plot: What Can It Be About?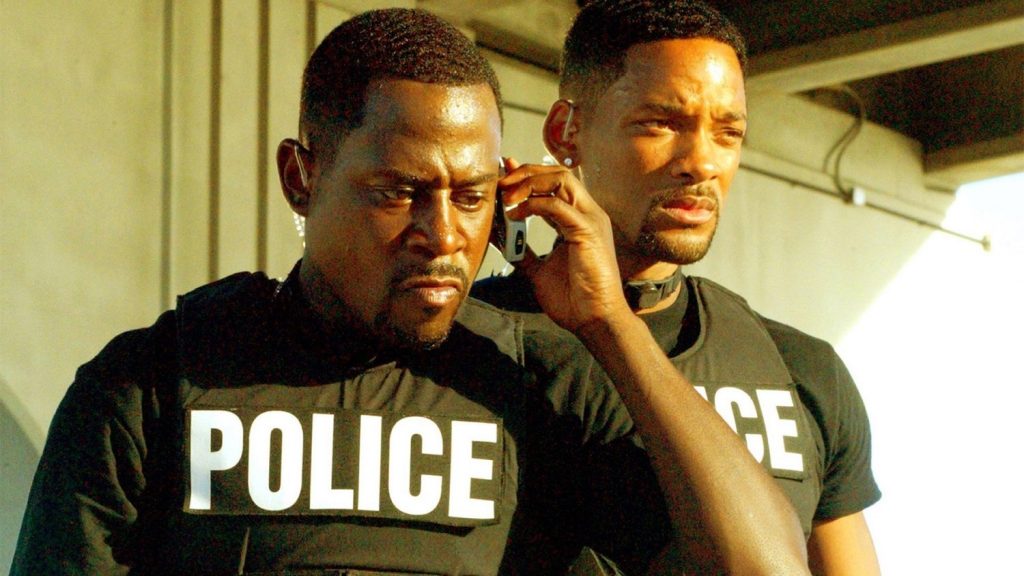 'Bad Boys for Life' is set with a 17 year leap from the last sequel, and sees Marcus Burnett and Mike Lowrey in 2020. Burnett, who has just witnessed the birth of his grandson, decides it is time for him to retire. But turns out life has other plans for Burnett and Lowrey. Lowrey gets shot by an assassin named Armando, and the two reunite when they realize its connection to an older case.
No information about the plot of 'Bad Boys 4' has been disclosed yet. This makes sense since the script isn't ready yet, and the film will take a while to get developed and go for production. But, lucky for us, the end sequence of 'Bad Boys for Life' leaves plenty of space for the sequel, and also hints at what's in store for us next.
'Bad Boys for Life' ends with the big revelation that Armando is actually Mike Lowrey's biological son from the time before he started working with Marcus, when he was in a relationship with Isabel. During the end credits, Mike visits Armando in prison, and the two strike up a deal that will allow Armando pay for his crimes in exchange for helping Mike in a case.
If 'Bad Boys 4' follows this end credits tease, then we will definitely be seeing the two as a father-son duo, alongside our favourite pair – Mike and Marcus. But nothing has been confirmed yet, which means the fourth installment could take any possible direction.
Bad Boys 4 Cast: Who Can Be In It?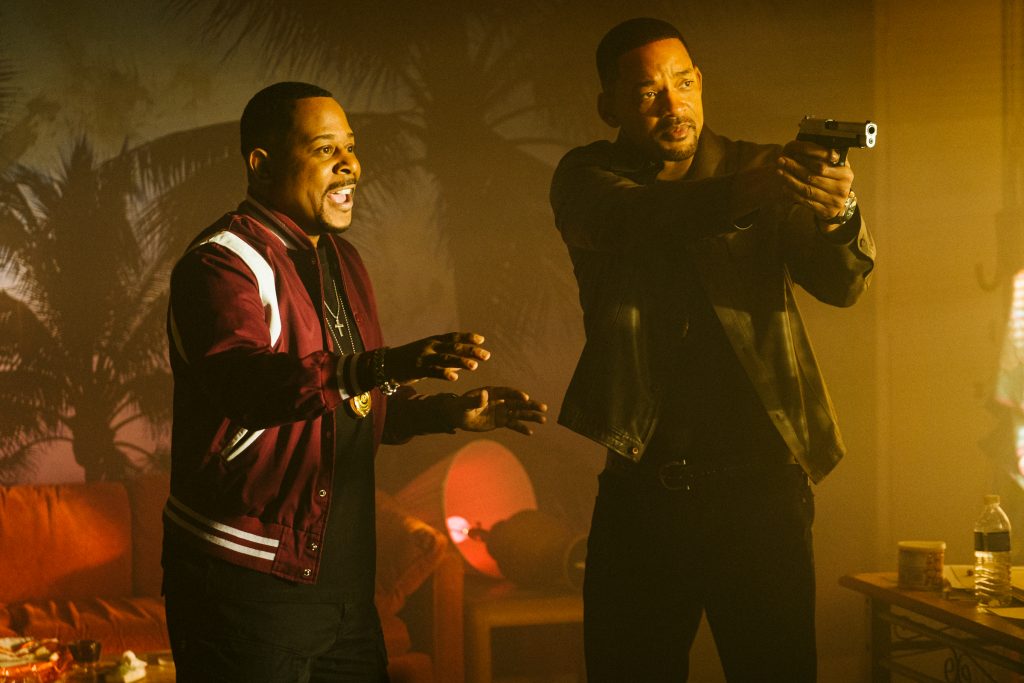 The cast of 'Bad Boys 4' has not been revealed yet. But there is no doubt that Will Smith and Martin Lawrence will be returning as Mike Lowrey and Marcus Brunett once again. Keeping in mind the recurring cast of all three installments of the franchise, the fourth part should also feature Joe Pantoliano as Captain Conrad Howard, Theresa Randle as Theresa Burnett, and John Salley as Fletcher. If the film follows the end credit tease, then we will also see Jacob Scipio reprise his role as Armando.
Bad Boys 4 Crew: Who Can Be Behind It?
The 'Bad Boys' franchise was introduced to us by Michael Bay who directed the 1995 film as well as its sequel. Jerry Bruckheimer served as the producer for the two films, along with also producing 'Bad Boys for Life'. Bay got replaced by Belgian directors, Adil El Arbi and Bilall Fallah, for the latest installment. While, Chris Bremner penned its script, alongside Peter Craig and Joe Carnahan.
There is close to no information available about 'Bad Boys 4' yet, except that Sony will definitely be behind it. This January, Sony announced that Bremner will be returning to the franchise and will serve as the screenwriter for 'Bad Boys 4'. We also know that Jerry Bruckheimer will be producing it. However, the directors have not been confirmed yet. But keeping in mind the success of the latest installment, we might see Adil El Arbi and Bilall Fallah reuniting with the rest of the crew for 'Bad Boys 4'.
Bad Boys 4 Release Date: When Can It Premiere?
Since 'Bad Boys for Life' just premiered this month, it is too soon to say when the next installment will release. The project has just been announced, and is currently in its development phase. But if all goes as per schedule, we can hope for it to go into production by sometime next year, or the year after that. Either way, it would be safe to expect 'Bad Boys 4' to premiere sometime around late 2022 or later.
Read More: Movies Like Bad Boys