Bella Thorne started her professional career as a child and her first appearance was in the 'Parents Magazine' when she was just six weeks old. She appeared in a lot of movies, commercials, and TV shows as a kid. Thorne played young Claire in 'The Seer', which released in 2007. She then appeared as Annabella, when she was just eleven years old, in 'Blind Ambition', which released in 2008.
Thorne played Ruthy Spivey in the TV series 'My Own Worst Enemy', which aired in 2008. She gained prominence for her role as CeCe Jones in the Disney Channel series 'Shake It Up', which premiered in 2010 and ended in 2013. Thorne was then seen as Hilary in 'Blended', which released in 2014. She played Celia in 2014's 'Alexander and the Terrible, Horrible, No Good, Very Bad Day', alongside Steve Carell and Jennifer Garner. Thorne then played the role of Madison Morgan in 'The Duff', which released in 2015. The film received mixed reviews but her performance was praised by everyone.
In 2015, she played Amanda in the TV movie 'Perfect High' and starred as Hazel in 'Big Sky'. She played Nina Patterson in 'Scream: The TV Series', which aired in 2015. The same year she also appeared as Ashley Grey in 'Alvin and the Chipmunks: The Road Chip. In 2016, she appeared as Kate in 'Shovel Buddies', Rain in 'Boo! A Madea Halloween', and voiced the character of Cora in 'Ratchet & Clank'. Thorne appeared as Holly Viola in 'You Get Me', which released in 2017. In 2017, she also appeared as Belle in 'Amityville: The Awakening' and as Allison in 'The Babysitter'.
In 2018, she appeared as Reagan in 'Assassination Nation', which was directed by Sam Levinson. She appeared as Katie Price in 'Midnight Sun'. She played the important role of Paige Townsen in the TV series 'Famous in Love' which aired in 2018. Thorne appeared as Jessica in 2018's 'Ride' and as Veronica Calder in 'I Still See You', which released in 2018.
Thorne's career is currently in the middle stage and she is soon going to become a huge star, probably in the next couple of years. She has improved a lot over the course of her career and is working hard to make it to the top. Thorne is also a singer and has sung a lot of songs, mainly in her movies and TV shows. She also directs videos for her songs and is pretty good at it.
At this point, the question that might be circling your mind is what is the next Bella Thorne project? Well, the good news is that we have a clear answer to that question. Here's the list of upcoming Bella Thorne films and television shows scheduled to release in the near future. We can only hope that the new Bella Thorne projects would be as good as some of her recent ones.
7. Paradise City (2019-)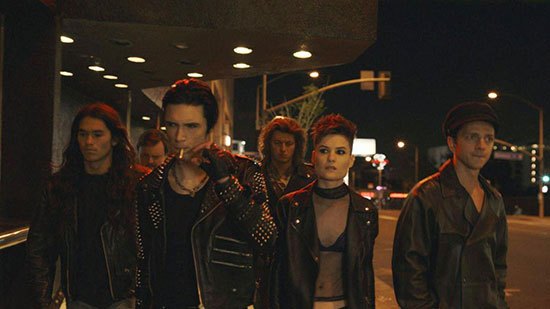 The title of the fantasy music series might make you think of the famous Guns N' Roses song, where they tout the virtues of the so-called 'paradise city'. The series alludes to this utopic place, where everything is seemingly perfect. And yet, the journey to this very place is fraught with peril. 'Paradise City' is a spinoff of 'American Satan' that follows a band as they chase their dreams, but not before they make a Faustian deal.
Not much else is known about the show. However, the premise is that the band gets more than they bargained for when they realize that they cannot back out of the deal, and feel caught in a certain way of life. The life of the rockstar who seems to have it all, clashes with a rookie kid who idolizes him. Amidst the drama that plays out, we learn more about the broken homes created by the music industry.
The series is slated to release in 2019, and Bella Thorne is part of the cast. The actress will surely try to deliver a fantastic performance so as to stand out and make it a memorable role for her many fans, who will be tuning in just to see her.
6. Girl (2020)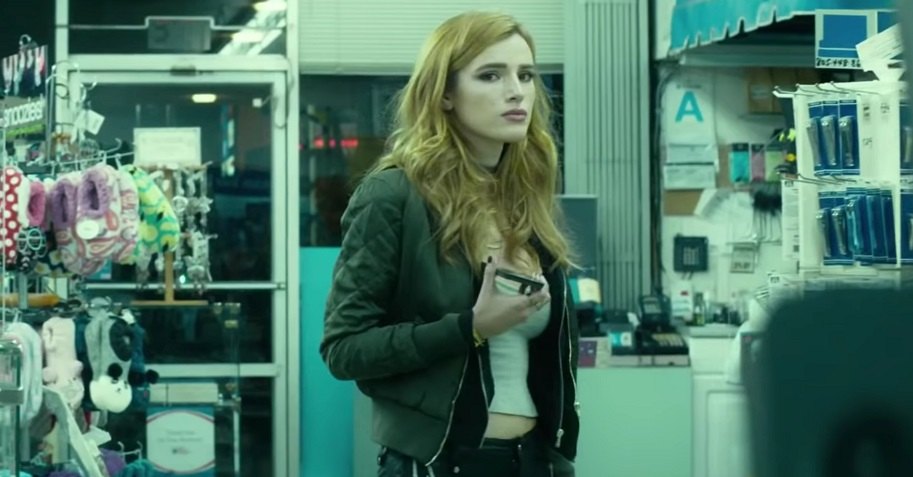 Despite being linked to our families intrinsically, we often do not know a lot about them. There could always be dark secrets and nasty surprises around the corner, just waiting to catch us unaware. 'Girl' is an upcoming thriller that has been written by Chad Faust, who is also directing.
The plot follows a young woman who returns to her hometown, intent on killing her abusive father. She has had enough of the years of abuse and has decided to make her stand, and retaliate. Unfortunately, or perhaps fortunately for her, the tables are turned when she discovers that her father has already been killed the day before. Now, the woman is knocked into a completely different situation where she begins to unravel what happened to her father and who killed him.
In the process, she comes across a secret and a dangerous family legacy that she could not have possibly imagined. Bella Thorne is part of the project as the titular Girl, as is Mickey Rourke. With a stellar cast, the performances will definitely be amazing and serve to heighten the drama of the situation. The movie is currently in post-production stages and does not have a release date yet.
Read More: Upcoming Dakota Johnson Movies
5. Southland (TBA)
Have you ever imagined if Bonnie and Clyde went on their spree today, would they become social media sensations? 'Southland' takes the epic tale of lovers on a crime spree and places it in the modern-day and age. The film is helmed and written by Joshua Caldwell.
While the reference to the notorious lovers is not mentioned overtly, the parallels are not too hard to draw. After all, we have a couple, very much in love, who decide to rob their way through the southland. They decide to post the instances of their exploits on social media, gaining recognition and validation along the way. The couple's posts make them famous as their notoriety and crimes increase.
Bella Thorne is likely to play half of the couple that is involved in the robbery. Thorne will definitely be looking to deliver a stellar performance and make this stint memorable.
The director has chosen Oklahoma as a filming location, so the setting will definitely play a role in the story. Caldwell also opened up about the project, saying, "Its geographical diversity allows it to stand in for a multitude of other locations, including Florida and Texas, and the land on which this state rests is both haunting and beautiful". The movie is currently in post-production stages and does not have a release date yet.
4. Leave Not One Alive (TBA)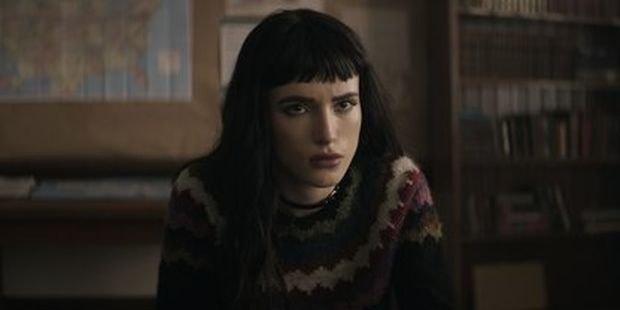 'Leave Not One Alive' is an independent revenge thriller directed by Jordan Galland. It follows the story of theatre actress, Lillian Cooper whose son dies mysteriously. When the officer investigating the death, rules the cause of death as an accidental overdose, Lillian conducts her own investigation which leads her to an unlikely alliance with her son's former drug dealer. On her quest for answers, Lillian hallucinates some of the iconic characters she's played on stage which serves as her inner voice, urging her to avenge her son's death.
Thorne will play Taz, the drug dealer to Lillian's son in the movie. It is going to be a very interesting character for her to play as she has not done a role like this before. The movie is in post-production stages and no release date has been mentioned.
Read More: Upcoming Eddie Redmayne Movies
3. The Babysitter 2 (TBA)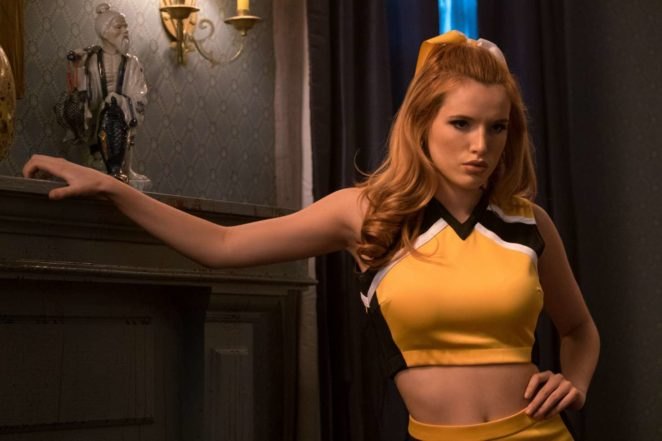 'The Babysitter 2' is a sequel to 'The Babysitter', which really added a dash of hotness to the horror genre in a way not many have done before. The first part followed the story of a babysitter who is equal parts hot and cool. Naturally, the kid she was in charge of was very happy with the guardianship. However, all this changed, when he realized that this babysitter is part of a Satanic cult and plans to kill the kid. The rest of the movie was about Cole trying to survive the cult, which required him to resort to acts of violence as well.
Now, the sequel, which comes from McG, will see Cole trying to put his past behind him, forgetting about the Satanic cult and the babysitter, while he tries to make something of himself in high school. However, evil is never far behind and lurks in the darkest corners possible. When it shows up once again to get Cole, he must outsmart the darkness if he wishes to survive.
Bella Thorne returns as Allison in the movie and will be looking to turn heads with her performance just as she did in the first film. The movie is currently filming and does not have a release date yet.
Read More: Upcoming Lucas Hedges Movies
2. The Friendship Game (TBA)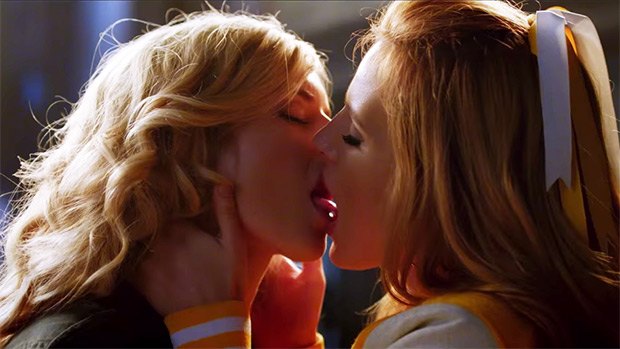 We often make promises that friendships can stand anything. In fact, Stephen King has based many of his books on the premise that friendship overcomes the deepest of horrors. The upcoming sci-fi movie, 'The Friendship Game' chooses to shine the light on a similar premise. It comes from Scooter Corkle and has been written by Damien Ober.
The plot is centered on a group of friends who discover a strange object in a small town. It ultimately ends up testing the depths of their friendship. The deeper the friends get into the game, the more destructive their relationships become. It remains to be seen if they can beat the game, or if it will tear them apart.
Bella Thorne appears in the movie and will likely be a part of the group playing the game. Even with an ensemble cast slated to appear, Thorne is sure to deliver an amazing performance that will make her stand out in our eyes, forcing us to take notice and acknowledge what a powerhouse of talent, the actress is. The movie is currently in pre-production stages and naturally does not have a release date yet.
1. Exo (TBA)
'Exo' is a sci-fi thriller directed by Stevie Russell. It follows an 18-year-old misfit, graphic novelist Nathan Fletcher, who suspects the mysterious girl next door, Kyra, might be an alien. His suspicions are fueled by a recent increase in UFO sightings, and further exploration leads him to a potentially monumental discovery.
Thorne will play Kyra, the girl suspected of being an alien in the film. Principal photography was scheduled to begin in early-2019 in South Africa. Jack Kilmer is also part of the movie and will play the role of Nathan, the graphic novelist. No release date has been announced for the movie which is still in pre-production stages.
Read More: Upcoming Amy Schumer Movies